The NIKKOR 1 lenses are interchangeable, which make them easier for photographers to get the ultimate combination of flexibility, image quality, and even portability. If you're a Nikon 1 camera owner and looking for additional lenses, this is a list you can find out more which lens for what type of photography you can enjoy more.  To help you find a lens for your Nikon 1 that fits your needs and budget, please go through this review of the best 1 NIKKOR lenses for Nikon 1 cameras. Typically prices, focal lengths, and apertures set the price differences. In this review, I'll cover the features, pros, and cons.
A List of the Best 1 NIKKOR Lenses for Nikon 1 Cameras in 2018
1. Nikon 1 NIKKOR VR 70-300mm f/4.5-5.6 Lens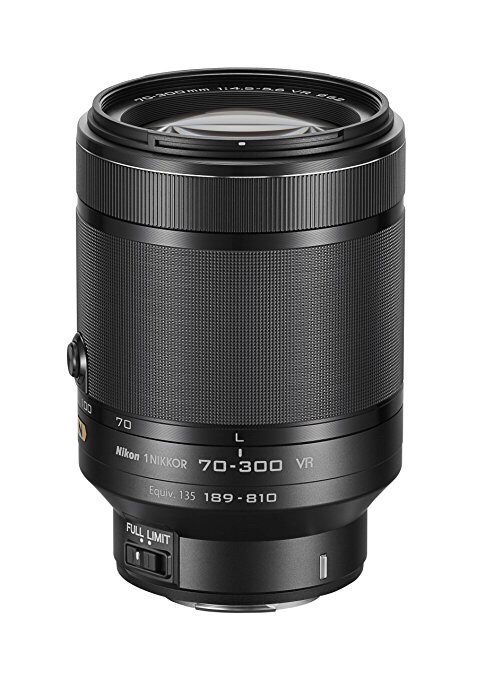 This lens is super sharp. Even a Nikon DX format 18-200mm VR lens cannot match this Nikon 1 NIKKOR VR 70-300mm f/4.5-5.6 lens. Its Super ED glass gives you a low refractive index and low light dispersion. If you're hunting for a super telephoto power for Nikon 1, this is the top choice for you.
Features:
Nikon 1 Mount Lens/CX Format
189-810mm (35mm Equivalent)
Aperture Range: f/4.5 to 16
One Super ED Glass Element
Pros:
Great lightweight wildlife lens
Image sharpness and portability
Solid build quality, optics and speed. A well made lens
Cons:
2. 1 NIKKOR 32mm f/1.2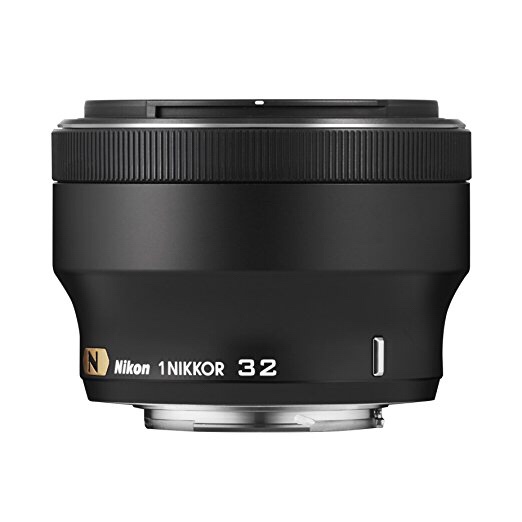 Optimized for the CX-format Nikon 1 system,  this is the fastest 1 NIKKOR lens—f/1.2 maximum aperture. A fast medium telephoto-length prime lens, this 1 Nikkor 32mm is compatible with the Nikon 1 series of mirrorless digital cameras. Overall, this is an exceptional lens for portraits and much more.
Features:
Nikon 1 Mount Lens/CX Format
86.4mm (35mm Equivalent)
Aperture Range: f/1.2 to 16
Silent Wave Motor (SWM)
Pros:
High-end compact, lightweight design

Image quality is exceptional

The Nano Particle Coating eliminates flare
Cons:
A bit heavy for the Nikon 1 V3
Price is not for most people
3. Opteka 7.5mm f/8 HDMC Fisheye Lens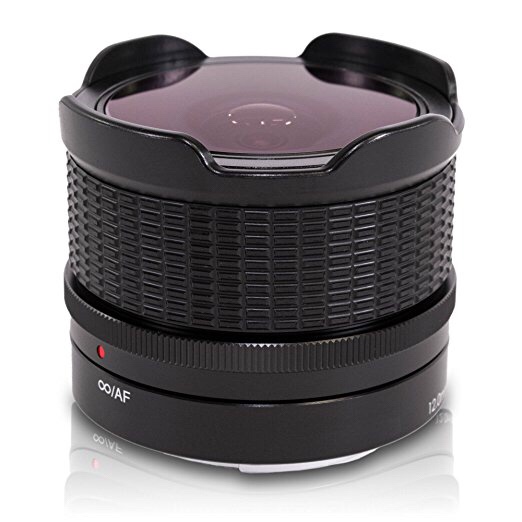 This non-Nikon lens was made for Nikon 1 J5, J4, J3, J2, S2, S1, V3, V2, V1 and AW1 digital mirrorless camera. I like this lens for its all-glass optical construction that's housed within an aluminum alloy lens barrel. It's made in Japan. And it comes with 3 year warranty. For most beginners, this is a good choice.

Features:
EF-Mount Lens/APS-C Format
10.4mm (35mm Equivalent)
Aperture Range: f/3.5 to f/22
Pros:
Consistent illumination and sharpness from edge to edge
Produce unique perspectives with immense depth of field
Great lens for the price
Cons:
4. Nikon 1 NIKKOR 6.7-13mm f/3.5-5.6 VR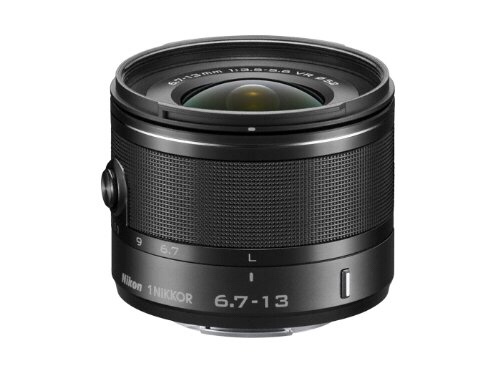 Do you travel a lot? This is a perfect lens for travel enthusiasts and photographers. An exceptional wide angle lens, this is the best for landscape photography.
Features:
Nikon 1 Mount Lens/CX Format
18-35mm (35mm Equivalent)
Aperture Range: f/3.5 to 16
Three Aspherical & Three ED Elements
Built-in Vibration Reduction
Pros:
Capture sharp, high-contrast images
Compact, lightweight construction
Cons:
Disclaimer: All recommendations are impartial and based on user experience, with no bias to the products or the brand. The products in this post contain affiliate links which help support SweetMemoryStudio.com.