Not all camera bags are made for everyone. Some are stylish, vintage, and simple for some photographers. The camera bag for women has its own category. Having a beautiful camera bag is like having a good purse. As I've reviewed extensively about camera bags, I think I should do another dedicated research into this product selection. I decided to pick the premium, high quality camera bags.
A List of The Best Camera Bags for Women in 2018 You Can Buy
ONA The Capri Leather Camera Tote Bag – Antique Cognac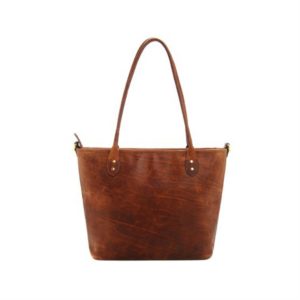 Handmade with genuine leather can protect a camera, up to three lenses and small personal items. There are two interior pockets. You can also keep fit a tablet or MacBook Air. It's one of the most beautiful camera bags any woman photographer can dream of.


Cheeky Lime Livy DSLR Women's Camera Bag
If you love bright color, this camera bag is for you. It fits a DSLR camera and 3 lenses. This bag is for carrying your camera and all of the essentials for your day. In addition to keeping your camera, you can place your tablet, notebook, and personal items. This stylish bag is a great fit and not too heavy. There is a plenty of rooms in this bag, without being too big or bulky.


Propado Waterproof PU Leather DSLR Camera Bag
If you're looking for a cheaper camera bag is also a good choice. One of the oustanding feature about this Propado is that it's a waterproof leather camera bag.


Kattee Professional Canvas SLR DSLR Camera Backpack
Not interested in a camera purse? This pink camera backpack is very beautiful. Its shoulder straps are air cushion straps, so it's very comfortable to go out shooting.

Purple Relic DSLR Leather Camera Bag
If you have a taste of vintage, this is the bag for you. Made from premium genuine leather, Purple Relic DSLR leather camera bag can load a high end camera like Nikon D850.


QualityArt Real Leather camera bag Women camera
A satchel travel camera bag, this is also one of the best choices for you. Very light and vintage. It fits your Fuji X Pro 2 with lens and an extra lens perfectly.


Disclaimer: All recommendations are impartial and based on user experience, with no bias to the products or the brand. The products in this post contain affiliate links which help support SweetMemoryStudio.com.