For most women, having a beautiful bag to pack the camera is essential. Getting yourself the best camera bag is one of the greatest ideas of doing photography without compromise!
Not all camera bags are made for everyone. Some are stylish, vintage, and simple for some photographers.
The top best camera bags for women should be:
stylish yet functional bags for a DSLR camera, a lens, a laptop, cables, and accessories.
made from high-quality leather
A List of the Best Camera Bags and Backpacks
A List of Top 10 Best Camera Bags & Backpacks for Women in 2019
1. ONA The Capri Leather Camera Tote Bag – Antique Cognac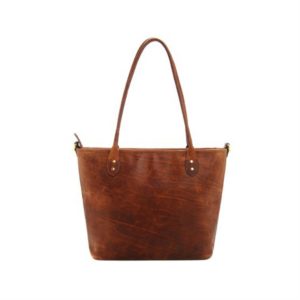 Handmade with genuine leather can protect a camera, up to three lenses and small personal items. There are two interior pockets. You can also keep fit a tablet or MacBook Air.
It's one of the most beautiful camera bags any woman photographer. The leather is gorgeous. The inside is nicely padded and crafted. There is a nice leather cross-body strap that is included.
Italian-tanned leather
Detachable leather cross-body strap
2. Cheeky Lime Livy DSLR Women's Camera Bag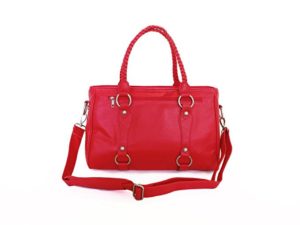 If you love bright color, this camera bag is for you. It fits a DSLR camera and 3 lenses. This bag is for carrying your camera and all of the essentials for your day.
In addition to keeping your camera, you can place your tablet, notebook, and personal items. This stylish bag is a great fit and not too heavy.
There is a plenty of rooms in this bag, without being too big or bulky.
Adjustable interior velcro dividers
Outside zipper compartment
3. Propado Waterproof PU Leather DSLR Camera Bag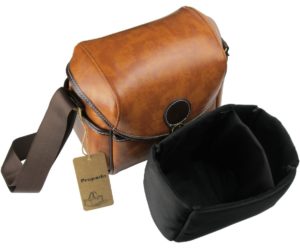 If you're looking for a cheaper camera bag is also a good choice. One of the outstanding feature about this Propado is that it's a waterproof leather camera bag.
Waterproof
Shockproof insert liner case
4. Kattee Professional Canvas SLR DSLR Camera Backpack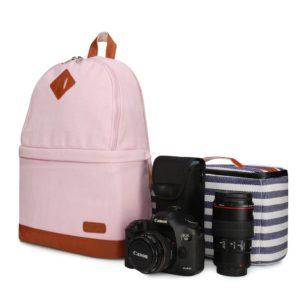 Not interested in a camera purse? This pink camera backpack is very beautiful. Its shoulder straps are air cushion straps, so it's very comfortable to go out shooting.
Comes with removable camera case
Multi-space
5. Purple Relic DSLR Leather Camera Bag


If you have a taste of vintage, this is the bag for you. Made from premium genuine leather, Purple Relic DSLR leather camera bag can load a high end camera like Nikon D850.
Textured vegan leather
Wear on the shoulder or carry from the top
6. QualityArt Real Leather camera bag Women camera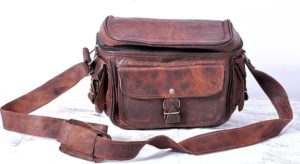 A satchel travel camera bag, this is also one of the best choices for you. Very light and vintage. It fits your Fuji X Pro 2 with lens and an extra lens perfectly.
Handmade goat leather bag
Long and adjustable shoulder straps
Perfect DSLR camera size and comfortable feel
7. Floral Camera Bag for Women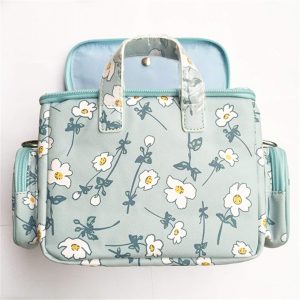 If you're looking for a woman camera bag for under $100, then you may want to consider this Floral Camera gag.
Made from nylon, shockproof and anti-resistant materials, this beautiful bag will keep your camera and belongings safe. This Floral camera bag is tough and uses durable foam exterior to last.
Nylon, shockproof and anti-resistant
Comfortable shoulder pad and strap
Small and compact for a DSLR camera or a mini camcorder, lens, charger, memory card, and other accessories
8. Gucci Bee Brown Web Camera Case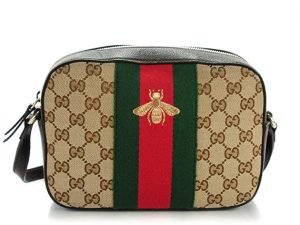 One of the most stylish camera bags you can buy. It's not cheap though. But if you're looking for premium quality product from a reputable Italian brand, then this bag offers you. The unique bag that will stand out from the crowd.
Made by the most popular brand Gucci
Italian leather made
Comes with a cross body strap
9. Aide de Camp – Valencia Travel Tote Bag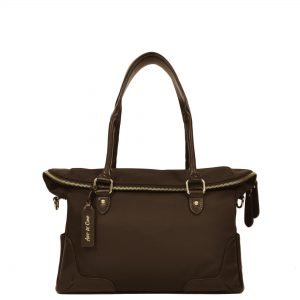 I include this camera handbag in my recommendation because it's one of the light-weight nylon-made bags.
It's perfect for work, travel and carrying camera gear. Creatively, this is both a handbag as well as a camera bag perfect for most women photographers.
cow leather handles
water-resistant nylon exterior
10. Kelly Moore Libby Orange Fashionable Camera Bag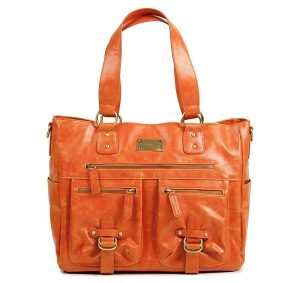 Fashionable yet useful with a lot of rooms to carry up to a computer laptop, a DSLR camera and lens. It's best for most women photographers' need.
Features
Adjust-ability of the various compartments
Ideal for a 17″ Laptop, Pro body or standard body with grip
Good to Know
Got a female friend who's a photographer? You should also consider a bag or backpack for her DSLR or mirrorless camera. She'll have it with her all the time.
The best camera bag for women needs its own category. It's as beautiful and stylish as having a perfect purse.
As I've reviewed extensively about camera bags, I also did a comprehensive research into this product selection.
I decided to pick the most stylish camera bags designed for most women who love doing photography as a hobby or profession.
I created this this list to make it easier for you to decide which one you should buy.
Having the right camera bag that suits you in most situation is very important as a woman photographer.
My pick is the well-made ONA The Capri Leather Camera Tote Bag. Go for the best camera bag that suits your style, so you don't have to compromise anything.
Related Reviews: