Having a good camera also means that you also need some good protection. You can also make sure that you're carrying your stuff in comfort and style. In this list, I selected the best-in-class camera-access speed and ergonomics, and while tastes certainly vary, the camera bag's sleek aesthetic design can fit in with almost anyone's style. The best DSLR camera bag buries your camera and gears beneath too many straps or closures, or requires clumsy unbuckling, hinders access and is a bad bag. In this review, you will find out some more about the best DSLR camera bags for Nikon, Canon, and others, for most photographers.
A List of the Best Bags for DSLR Cameras in 2018
1. HEX Raven DSLR Backpack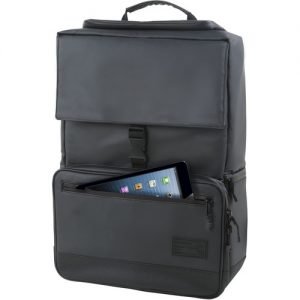 Getting caught in the rain? Not a big deal. This water-resistant backpack is the top best for most photographers. Why? While it holds 2 DSLR cameras, 5-6 lenses, and 2 external flashes, you can accommodates one 15.0″ MacBook Pro laptop. Unlike most padded camera backpacks, the Hex Raven's design is really unique. Overall, the Hex Raven is best backpack-style camera bag this year.
Pros:
Coated canvas exterior is made for durability

A quick access tripod straps
Cons:
Not very ideal for those who travel in warm weather
2. Manfrotto MB PL-3N1-35 Backpack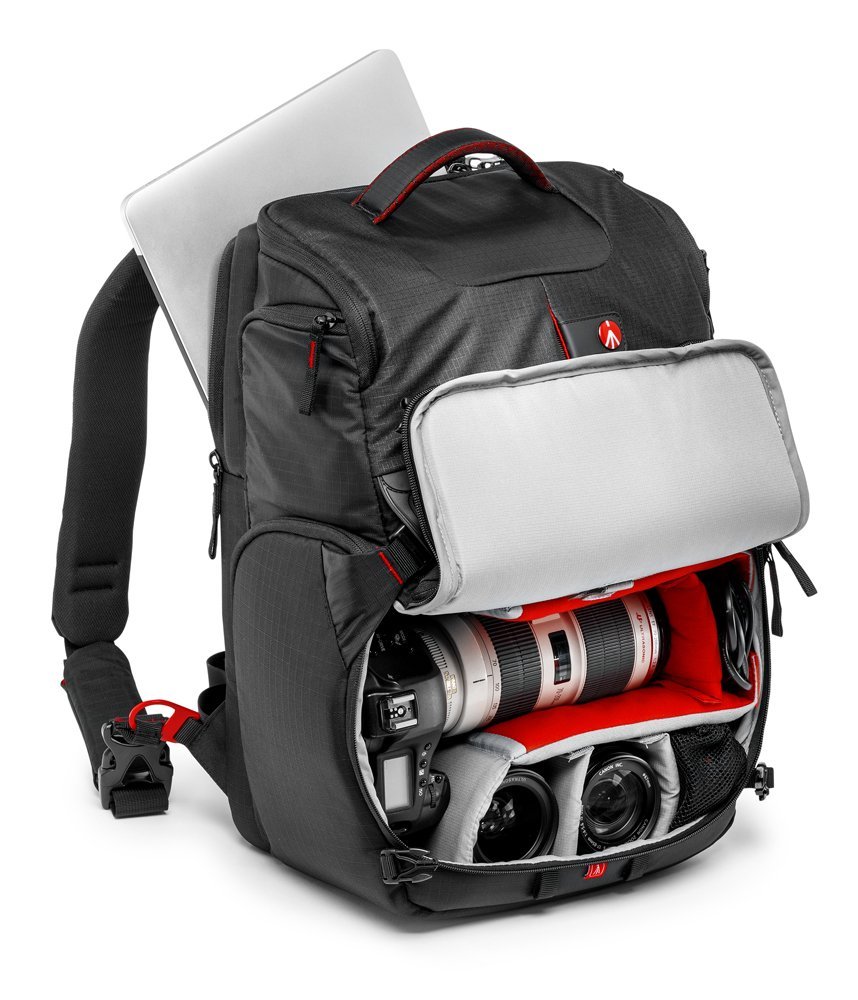 This camera bag has 4 carrying positions, quick draw side access, one hand opening, internal Height-44cm, 28cm internal length, and 16cm internal width. Just like any other Manfrotto's camera bags, this MB PL-3N1-35 Backpack Versatile is quite functional and extremely ergonomic. The rain covers provide waterproof protection for your photo or video camera allowing you to continue your shoot confidently knowing your camera remains dry. A specially applied coating to the fabric keeps it water resistant. This camera bag can hold your camera, two lenses, some accessories and a tripod.
3. AmazonBasics Backpack for DSLR Cameras and Accessories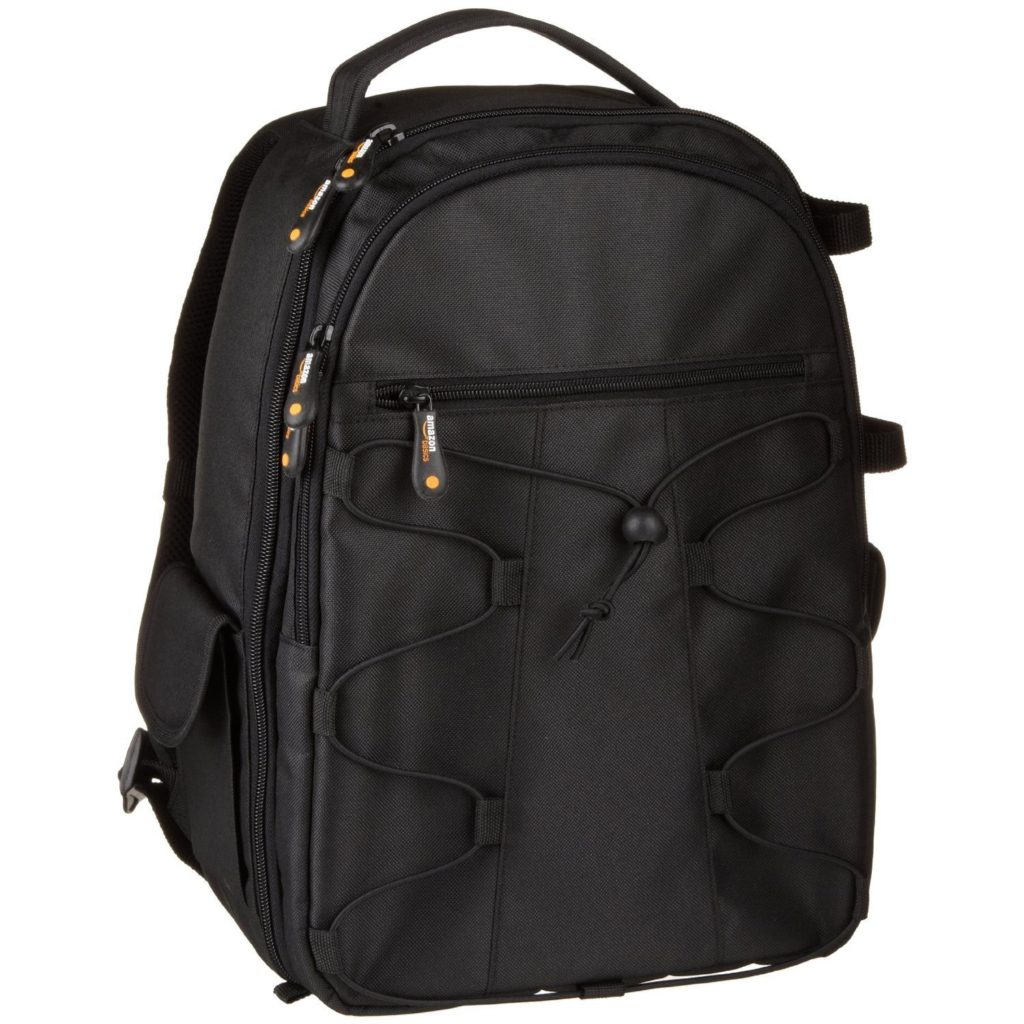 This camera bag from AmazonBasics can hold and protect two smaller SLR/DSLR camera bodies, 3-4 lenses, and additional small accessories. This brand is distributed by Amazon.com; backed by one-year AmazonBasics warranty. It has room for all your photography equipment. One of the best features is the main compartment with its adjustable cells that will accommodate your unique group of accessories. What you'll really love about this AmazonBasics Backpack for your camera is it's adjustable, heavily padded, shoulder straps and wide, adjustable waist and chest straps make the backpack comfortable to wear even when loaded with all your gear. It's made of nylon plastic. Basically, what you can load in this camera are: a Canon body with lens, a separate lens, cleaning kit, external flash, business cards, composition book, extra batteries, memory cards, water bottle (strapped to outside using side straps), and a MacBook laptop without a problem. It's good to use a pack cover if you're in a wet area, even if the backpack is waterproof. It helps keep condensation out and water won't trickle in if you have the zipper slightly open.
4. Lowepro ProTactic 450 AW Camera Backpack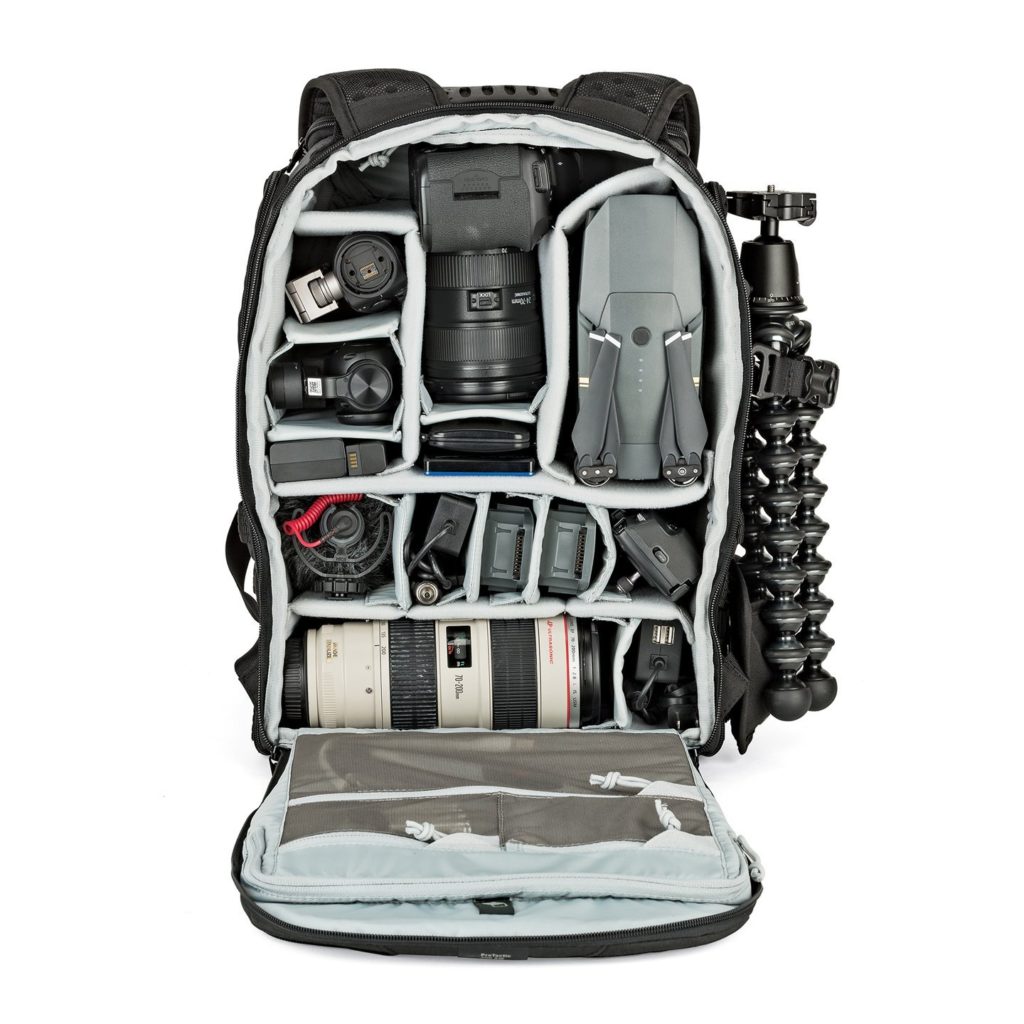 This ProTactic 450 AW camera bag by Lowepro features ActivZone System technology to deliver targeted support at shoulder blades, lumbar and waist for comfort on the move. This is a professional backpack for Pro DSLRs and DJI Mavic Pro Drone. One of the best thing about this camera bag is that it can safeguard your valuable gear with the patented, built-in All Weather AW Cover that protects the pack from the elements. This bag would be too large to carry-on smaller planes. The smaller version (ProTactic 250) or Photo Sport AW 300 would be better choices to carry your gear on. What you really need to know is that this Lowepro ProTactic 450 AW camera bag will not comfortably load two pro cameras with battery grip.
5. Vanguard Havana 41 DSLR Camera Backpack Case
This camera bag is best for a DSLR with lens attached, 1-2 lenses, a flash, accessories, 13″ laptop, and personal effects. You can place a MacBook, a Kindle e-reader, a DSLR camera with two lenses, all necessary chargers and cables, two books, one magazine, camera accessories, water bottle, snack, glasses cases and more.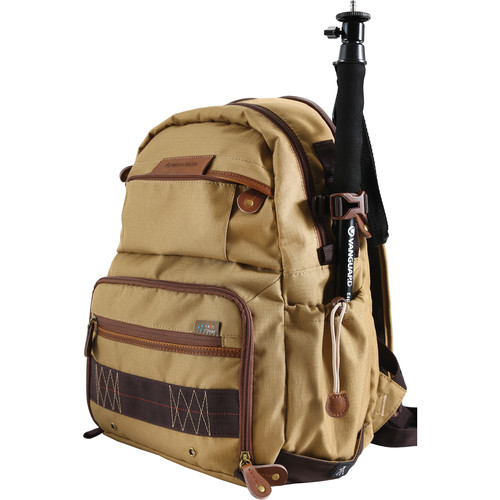 6. Chrome Unisex Niko Pack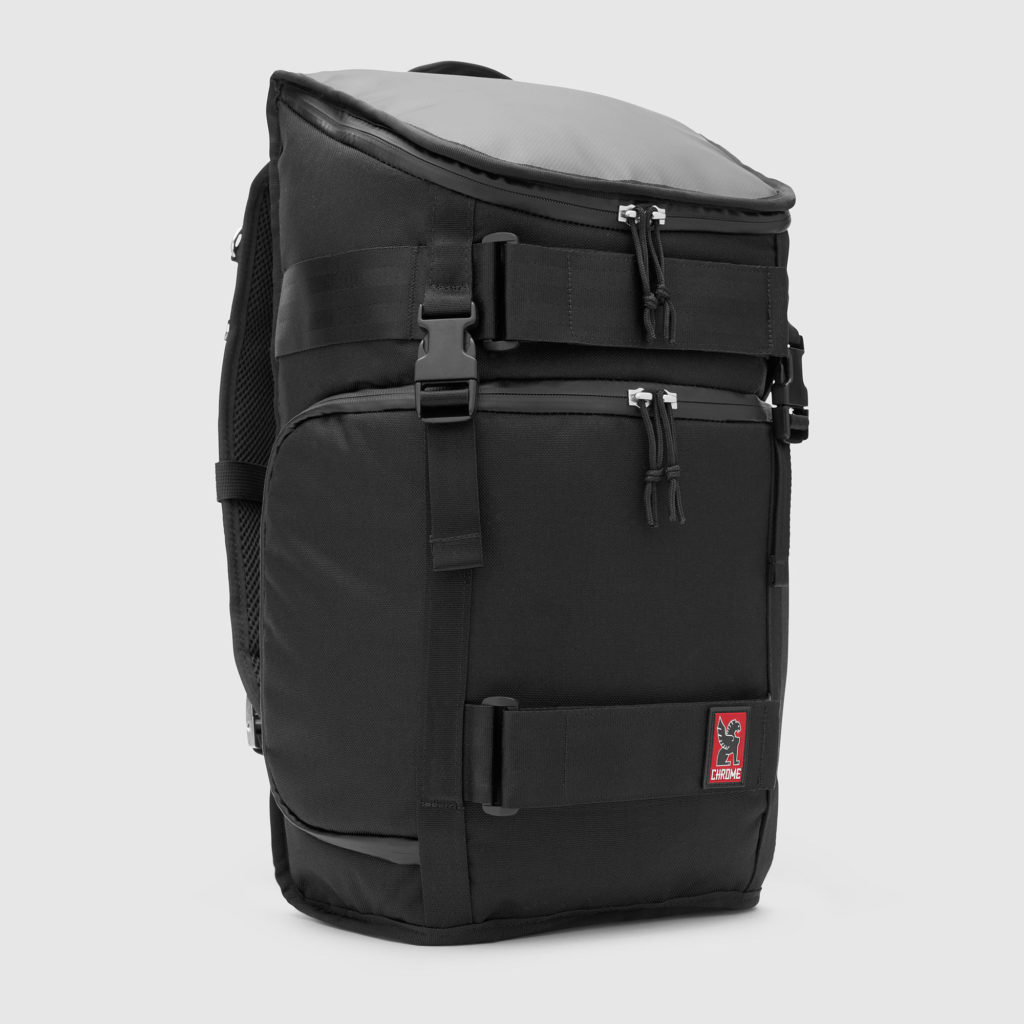 This is a weather-resistant video and DSLR backpack. Its large zip-around opening reveals a spacious, fully customizable main compartment for lenses, flash, and other equipment. It can fit your 15″ Macbook Pro laptop, several chargers and small items in the top pouch. There is a mesh pocket that closes with velcro to hold valuable items (passport) in place when grabbing a charging cord. With this bag, you can carry a camera with several lenses. It shouldn't be difficult to organize the padding to fit your camera and lenses.
Conclusion:
I believe these reviews will help you find the right backpack that you pack your camera for your joyous photography journey. Having the best camera bag, you can feel good at all time to carry your camera with you when you hit the road. With one of these camera bags, it will take you through a week-long adventure. There are many different types of camera bags, and I've got most of them covered: The Best Waterproof Camera Bags, The Best Camera Bags for Hiking, The Best DSLR Camera Messenger Bags, and Top 10 Best Rolling Camera Bags.
Disclaimer: All recommendations are impartial and based on user experience, with no bias to the products or the brand. The products in this post contain affiliate links which help support SweetMemoryStudio.com.