You're interested in the world of photography. You want to start with a basic camera first. This is a mini guide for you. So your question is what are the best cameras for beginners or aspiring photographer? DSLR cameras from any brands like Nikon, Canon, and Sony offer new beginners the power and flexibility to explore, learn, and capture some of the best pictures. My first advice is buying a used DSLR camera, which is less expensive yet powerful. This blog post will take a look at point and shoot camera as well as DSLR camera on a budget. You'll also get to know the best cheap cameras in 2018.
Best Cheap Cameras for Beginners in 2018
Used Nikon D3200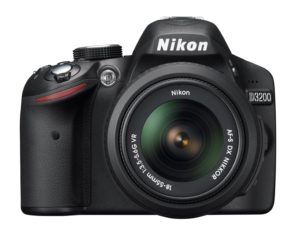 This camera has a great sensor for an entry level DSLR. You can buy it cheaper with body only. With this Nikon D3200 and a basic lens, you'll be able to get started learning the basic photography, about aperture, framing, composition, and perspective. Please bear this mind.
In the world of photography, it's just about the camera you've got. It's also about your technique. Photography is much more about light and lighting. So you'll have to understand about light and learn to take photos from multiple perspectives, playing with different settings, and you will get stunning photos.


Canon PowerShot ELPH 340 HS 16MP Digital Camera
This Canon digital camera is built for beginners in mind. It has built-in Wi-Fi connectivity with NFC that allows wireless transferring of images and video. With 16 megapixels high-sensitivity CMOS sensor combined with DIGIC 4+ image processor, you can feel good about having a fairly powerful camera to learn how to capture good shots. Believe it or not, you can record stunning 1080p full HD video with a dedicated movie button. The Canon Power Shot ELPH 340 HS digital camera is slim and sleek. Packed in the slim body of this Canon PowerShot ELPH 340 HS camera is the power to create images full of spectacular depth, detail and emotional resonance with the renowned Canon HS SYSTEM. It features a combination of the camera's 16.0 Megapixel High-Sensitivity CMOS sensor and the new DIGIC 4+ Image Processor.


Some more cheap cameras for a beginner to consider:
Canon EOS 1200D
Pentax K-50
Canon EOS 100D/Canon EOS Rebel SL1
Nikon D3300 — The Best Camera for Beginners
All you need to know before buying a camera
Remember this: buying a digital camera is not easy. You should spend some time to do your own research because there are many factors to consider. First thing first, you have to be able to answer what kind of photographer you want to become. After all, the best photos come from having the ideal camera you own. Having the most expensive camera with more pixels does not necessarily mean that you can produce some the best photographs on the planet. In photography, it takes more than a camera.
Professional photographers prefer a DSLR because it offers more control and more lenses, and it's capable of capturing a wider range of photos and video.
Top 10 tips for beginner photographer
Never ever buy most expensive equipment and high-end gears
Buy an inexpensive tripod instead
Take your digital camera with you all the time
Create a list of shots you want to take
Take time to discover and learn online
Play with your camera settings. There are a lot of things you may not know, but you should know.
Master the basic rules before you can break the rules.
Hang out with experienced and professional photographers. They're your great additional resources aside from what you can learn from the free online resources.
Take photos regularly. If you cannot take pictures every day, at least try to do it every week.
Have fun with your photography journey
I hope you enjoy more shooting!
More Reviews: