One of the best budget mirrorless digital cameras under $500, Canon EOS M100 is ideal for those who are new into the world of photography. With this 24.2MP APS-C camera, you can also add some new accessories to have a complete set for your photography. For example, a good camera without the right lens isn't yet best to unleash your potential photography. If you're looking for the best accessories and kits for Canon EOS M100, please go through my list below.
Also: Best Accessories for Canon EOS M50
A List of the Best Accessories Canon EOS M100 in 2018
1. Canon EF-M 28mm f/3.5 Macro IS STM Lens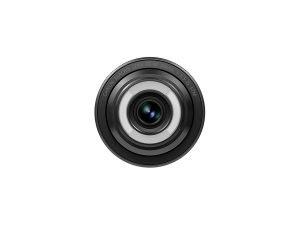 Top of the list, I suggest that you look into this EF-M Mount Lens/APS-C Format for your Canon M100. Why? This compact and lightweight lens is the best for your mirrorless camera.
Features:
44.8mm (35mm Equivalent)
Maximum Aperture: f/3.5
One UD Element & Two Aspherical Elements
2. Canon LP-E12 Lithium-Ion Battery Pack


As usual, I always recommend most photographers to keep extra battery pack. This Canon LP-E12 was made for your camera M100.
Features:
7.2V Output
875mAh Capacity
Powers EOS-M, Rebel SL1 Digital Cameras
3. Manfrotto Element Big Aluminum Traveler Tripod


This mid-range aluminum travel tripod is good for use with most DSLRs, mirrorless, and compact cameras. The Manfrotto tripod is the best for most travelers and photographers.
Features:
Load Capacity: 17.6 lb
Maximum Height: 57.1″
Minimum Height: 15.9″
Folded Length: 16.3″
4. Ruggard Thunderhead 15 DSLR & Laptop Backpack


If you're looking for a new camera backpack for your M100 camera, I won't hesitate to recommend this Ruggard Thunderhead, which you can load your laptop in addition to your camera and other accessories.
5. Canon EOS M Mount Adapter

This is the best, must-have mount adapter for Canon EOS M Compact System. Very well-built. I tested it on my M50 with the following lens: 24L, 35L, 50L, 24-70L II, 70-200L II, 100L IS. It works like a charm.
Detachable tripod adapter
6. Screen Protectors for Canon EOS M100

Most of my photographers' friends use a screen protector. This Anti-scratch Tempered Glass Protective Films is for Canon EOS M6 M100. The purpose is to protect your M100 camera from scratches and reduce the damage of your screen.
Water, scratches, dust, oil, fingerprints resist
made of real glass of 0.5mm thickness
7. BolinUS Handmade Leather Case

There is another layer of protection of your M100 camera body. Get this BolinUS leather case. It's beautiful.
Leather hand strap
Comfortable touch
8. Bonadget 2 Pack LP-E12 Battery and Charger with LCD display

There is doubt that a battery charger is a must-have gear in photographers' backpack. Get one for yourself to not feel regret when you need it the most.
Compatible with Canon LP-E12 and Canon EOS M100, EOS M, EOS Rebel SL1, EOS 100D

Capacity: 1100mAh; Voltage: 7.2volts
Good to Know
When you've got the urge to buy more accessories for your Canon M100 camera? It's a good idea to ask yourself what gear will help you to achieve more.
Related Reviews: