One of Canon's flagship cameras, the EOS-1D X Mark II is a favorite full-frame camera among professional photographers. There are some accessories to really go along with it. After talking with my circle of photographers and doing research, I can come up with these accessories: the must-have (basic) and the best accessories that most Canon EOS-1D X Mark II photographers need.
Also: Top 10 Best Accessories for DSLR Cameras
A List of the Best Accessories for Canon EOS-1D X Mark II in 2018
1. SanDisk CompactFlash Memory Card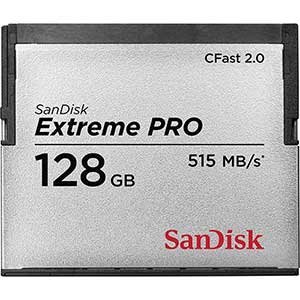 An extra memory card can save you from a disaster. Too often, we photographers run into a situation that we lose our control when we're running out of storage to continue our important photography work. It's always a good idea to have a backup memory card like this SanDisk CompactFlash card.
2. Canon – EF 24-70mm f/2.8L II USM Lens


I picked up and recommended this essential lens because I like its sharpness and the quiet auto focus feature.
Camera Mount Type: Canon EF
Format Compatibility: 35mm Film / Full-Frame Digital Sensor
Angle of View: 84° – 34°
3. Canon – LP-E19 Battery Pack (2750mAh)


Battery pack is typically the most basic need for all digital cameras on the planet. Having an additional battery pack is a must-have accessory. This Canon LP-E19 will give you the peace of mind you need when shooting outdoor or during your travel.
4. Ruggard – Commando Pro 75 DSLR Shoulder Bag

To protect our camera, gear, and accessories in style, this shoulder bag is all you need.
5. Manfrotto – MT055CXPRO3 Carbon Fiber Tripod


A carbon fiber-made tripod is the best when you need to travel. With the weight of the Canon EOS-1D X Mark II, gear, and accessories, it's a good idea to save weight with this lightweight tripod. You can also find more from my list of the best travel tripod.
Conclusion
When buying new accessories depends on your budget and needs for your photography's purposes. In this, you can find the best accessories. For most photographers, the basic needs to power up the camera are the battery pack and the memory card. Go for them.
Related Reviews: