So you've got a new Apple iPhone 8 or 8 Plus, and you're super excited about having this new companion with you most of the time. At the time you're thinking about buying the new iPhone 8/Plus, it's also worth to do some home work researching into getting the best, well-made case for your new smartphone. In addition to this, a great case for the iPhone these days have either card holders, or waterproof protection, or even extra power. Read on to find out more about our picks for this the best iPhone 8 cases to buy this year.
The Best Cases for iPhone 8 & 8 Plus in 2018
1. Bellroy Leather iPhone 8 / 7 Phone Case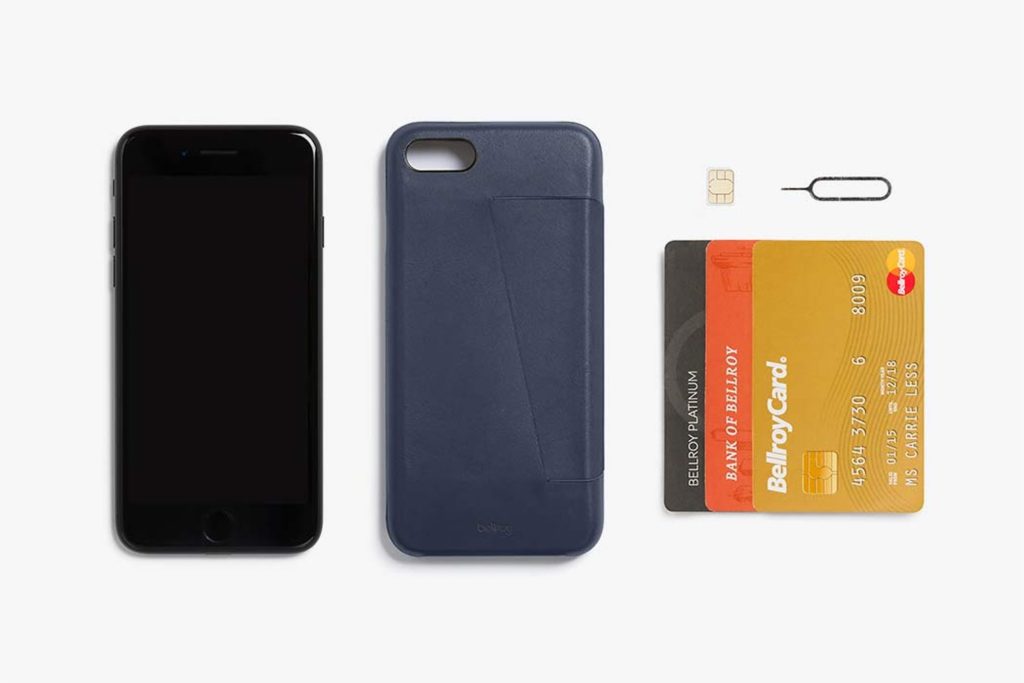 I really love the quality of this slim case, made from Thermoplastic Polyurethane, that offers good protection. The Bellroy leather for iPhone 8 is a great cover with innovative card carrying slot. You can carry your key card there for access to work. The maximum is three cards, four cards caused them to jam inside. It's made for frequent travelers as there is a secure slot for your SIM. With up to 3-year warranty, the premium, stylish leather-made case from Bellroy is priced at $69.95. Bellroy Leather iPhone 8 / 7 Phone Case is also a great gift idea.
2. Vault Slim Wallet by Silk for iPhone 8

This ultra-slim wallet case is simply the best if you want a durable full-frame protection for your new iPhone 8. This Vault Slim Wallet by Silk is cute and thin, and hold credit cards and IDs. Surprisingly, the bulk of the case does not feel awkward in the pocket. The buttons are covered and work well. The holes for the silent button, speakers, and lightning connector are just the right size and cover the rest of the edges of the phone. What's included is the premium scratch-resistant screen protector film. This price is definitely the best value.
3. Matone clear case for iPhone 8 Plus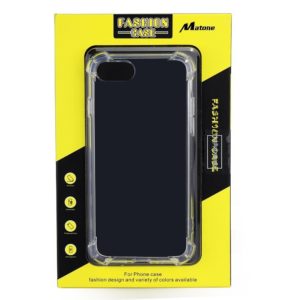 A soft TPU case with drop protection corners makes it a perfect, affordable case for the iPhone 8 Plus. This case fits perfectly. he case is crystal clear and protects the camera and has precise cutouts. It is slim, but the corner bumpers give it the feeling of durability. The corners not only add protection but help give it a more dimensional look rather than just flat. Good shock absorption. Believe it or not, it's just under $8.99. With this Matone case, you can expect to have your iPhone 8 Plus a longer life and cleaner look.
4. DODOcase Leather Card Case for iPhone 8 Plus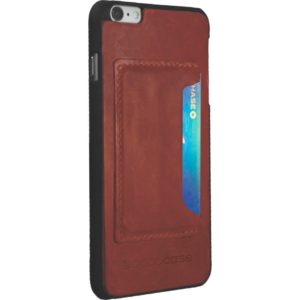 It's an ultra slim design case made of crack-proof flexible rubber. The shatterproof rubber tray helps secure device. The premium leather at the back with card pocket that holds up to 4 cards. There are other cases out there that let you carry credit cards, but none of them are as handsome as DODOcase Leather Card Case for iPhone 8 Plus or nearly as slim. The iPhone 8 Plus ports fully exposed. Case is well designed and is handsome as well. Having the ability to personalize it with monogram is a special touch.
5. Caudabe the Sheath for iPhone 8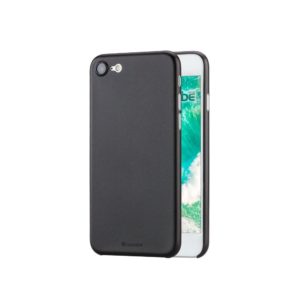 This is the probably the thinnest iPhone case 8 case you can buy. It's a well-made case from one of the most respected brand, Caudabe. It's made from a soft, matte texture that strikes the perfect balance between great feel and excellent grip. Some of the best things I like about the Sheath case for iPhone 8 is that it comes with shock absorbing protection.
6. iPhone 8 Leather Case – Cosmos Blue by Apple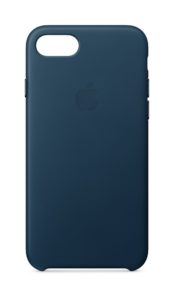 This official Apple-designed case fits very well over the curves of your iPhone 8. Made from specially tanned and finished European leather, this case looks beautiful. According to Apple official website, it also fits with the iPhone 7. Cosmos Blue is a nice color to have. The feel is smooth just like the other leather cases and it's started to wear nicely, improving the grip.
Conclusion:
The best iPhone case means you have an extra layer of protection for your new phone from scratches and unintended damages. Some people value thinness above everything else. The best case for your iPhone allows you to use your phone without so much concern about the damage. In this case, it's a good investment to buy the best one you like most even if it means it's a little more expensive than the other cheaper, not so durable one.
Disclaimer: All recommendations are impartial and based on user experience, with no bias to the products or the brand. The products in this post contain affiliate links which help support SweetMemoryStudio.com.