So you've got a good camera bag already. And are you now looking for the best case or wallet for your filters and memory cards? Having the best filter case and memory card case, you've got another layer of protection for your treasure of photos and gears. We hand-picked these top 3 best filter cases and memory card cases (or small bags) for you.
Also: The Best Camera Memory Cards
A List of the Best Bags and Cases for Memory Cards in 2018
Lowepro S&F Memory Wallet 20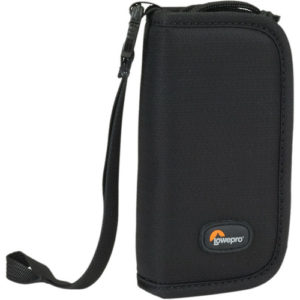 This Lowepro Memory Wallet 20 comes with a strap with leash that may be attached to a key chain, belt loop or stashed in a pocket. The case is basically okay for carrying 12 memory cards but it is rather bulky. It also will not hold 12 cards in plastic cases (even very slim ones) and the slots are a bit loose for SD cards. The Lowepro memory case will only fit in very large pockets such as in cargo pants and most definitely not in a shirt or jeans pockets. This product is made of high-quality material and nicely made. This is a great memory card case for storing your media cards. More than enough space to store CF, SDHC/SDXC, XQD, and memory sticks. The case is a great way to organize all of your media cards. The case will fit into any small area in any camera case.
It is extremely light weight and durable.
You can easily attach the case to most camera straps to keep your media cards readily available.
Pelican 0915 SD Memory Card Case (Black)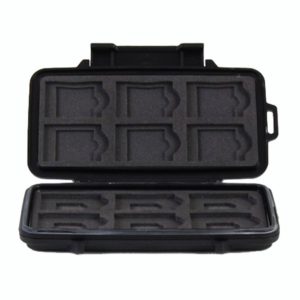 Featuring the tough, water resistant case that Pelican is known for, the case is insurance against disaster. The removable insert liner holds up to 12 SD cards-6 mini SD cards and 6 micro SD cards in snug, form-fitting cutouts. It simply looks good, it holds the cards, it opens and it closes.
Water resistant seal (IPx4)
Stores 12 SD cards, 6 mini SD cards and 6 micro SD cards*
Insert liner absorbs shock and protects memory cards
Made of tough Polycarbonate resin
Think Tank Photo SD Pixel Pocket Rocket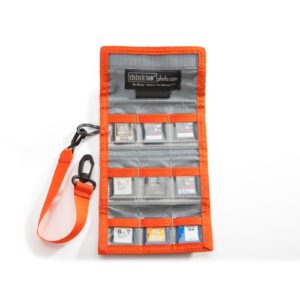 This is the best SD card wallet on the market but it could be better. If you want a convenient wallet for up to 9 SD memory cards that fit easily in your pocket or attaches to your belt or bags, this is the ideal wallet.  The wallet can be attached to clothing with included lanyard. Everything Think Tank makes is bullet proof, and this is no exception. This is a great little edition to you photo gear.
The SD PIXEL POCKET ROCKET™ is very compact.
It fits easily in your pocket.
The built-in business card holder makes for easy identification.
Disclaimer: All recommendations are impartial and based on user experience, with no bias to the products or the brand. The products in this post contain affiliate links which help support SweetMemoryStudio.com.