Are you looking for a way to expand your Nikon D750's capability? The best, must-have accessories will help you achieve that. Nikon D750 is a full-frame DSLR with a built-in Wi-Fi module. I can say that after more than a month using the Nikon DSLR camera, I'm very impressed with the camera. Previously I reviewed the best accessories for Nikon D850 camera. With Nikon's arsenal of best lenses and third-party lens options and accessories, the D750 is one of Nikon's best seller in the full-frame lineups. To find out the must-have accessories, please read my list below.
Also: Top 10 Best Accessories for DSLR Cameras
The Best Accessories for Nikon D750 Camera in 2018
SanDisk Extreme Pro 128GB SDXC UHS-I Card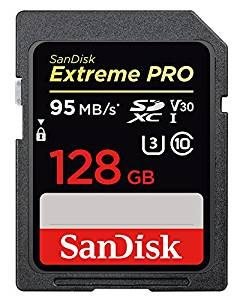 128GB Storage Capacity
Max Read Speed: 95 MB/s
Max Write Speed: 90 MB/s
One of the must-have accessories for most DSLR cameras is an extra SD memory card. Buy a SanDisk Extreme Pro card, so that you won't have to worry about having not enough storage for more shooting.
Nikon AF-S NIKKOR 28-300mm f/3.5-5.6G ED VR Lens


Designed for Nikon F-mount FX-format cameras, this is Nikon's FX Swiss army knife that most photographers cannot live without.
F-Mount Lens/FX Format
Aperture Range: f/3.5 to f/22
Three Aspherical and Two ED Elements
Vello LCD Screen Protector Ultra for Nikon Df, D4s, D7100, D7200, D500, D610, D750, D810 & D850 Camera


How about using an extra sheet of ultra-thin (0.02″) optical glass used to safeguard the LCD monitor of the Nikon? This shatter-proof glass is capable of blocking UV rays while allowing visible light in.
Static Adhesion Leaves No Sticky Residue
Ultra-Thin Optical Glass
Multiple Layers of Protective Material
Blocks UV Ray
Nikon MB-D16 Multi Battery Power Pack/Grip for D750

Most travel and event photographers will tell you that arm yourself with extra power is the best way to go. Made for the Nikon D750 DSLR, the MB-D16 Multi Battery Power Pack provides both enhanced handling capabilities as well as extended battery life while shooting.
Holds 1x EN-EL15 or 6x AA Batteries
Extended Grip for Vertical Composition
Shutter Release Button for Vertical Use
Good to Know
Not enough with the accessories I listed above? Additional recommendations include:
Investing in the camera accessories is long term. The additional gear and photography tools will allow you to do a lot more with your Nikon D750. That's one the ultimate reasons of having a DSLR camera. You can add more accessories to suit your need. The list of the best accessories (some are must-have) is the way to start to expand your horizon. Enjoy doing more with your D750.
Disclaimer: All recommendations are impartial and based on user experience, with no bias to the products or the brand. The products in this post contain affiliate links which help support SweetMemoryStudio.com.