While Nikon D850 is the top camera, Nikon D7500 DSLR camera is one of the best mid-range DSLR for most photographers. It came out in 2017, about the same time to the D850. In my previous review, I wrote about the accessories and bags for D850. I believe the Nikon D7500 camera bags are very much worth a good review. Therefore, I decided to spend a good amount of time finding and selecting these top best Nikon D7500 camera bags.
1. AmazonBasics Large DSLR Gadget Bag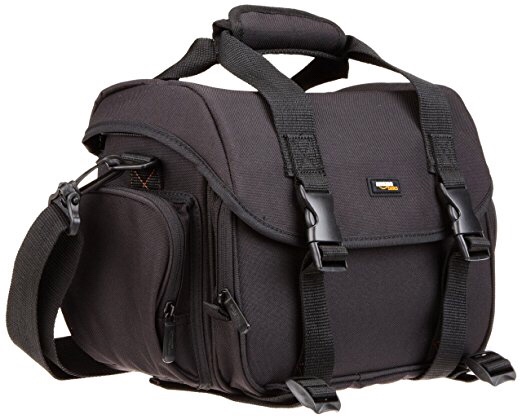 If you looking for good enough camera bag for your new Nikon D7500 is also the best choice. It's not too expensive. It does the job by providing a safe place for your Nikon DSLR camera.
2. DIGIANT Backpack Camera Bag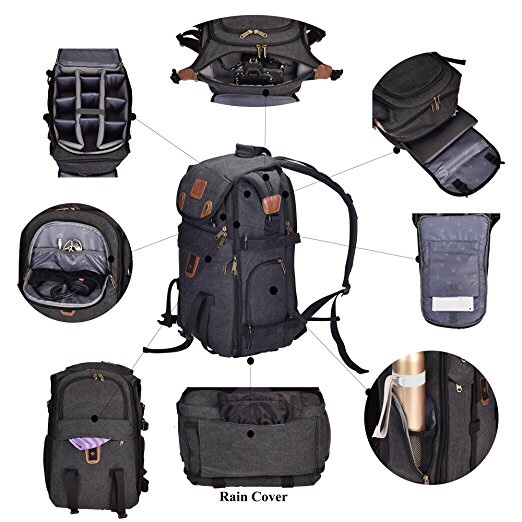 Strong and sturdy, this camera bag has a carrying capacity of 1-2 DSLR cameras, 4-6 lenses, flash, batteries and other photo essentials, as well as your laptop and tablet in a spacious main compartment. This DIGIANT product would be great for new school backpack/camera bag. Believe it or not, you can skate around the city or running to get your best shot. Overall, this camera bag is nicely made. It has great spaces. You can also create your own compartments.
3. Fastpack BP 250 AW II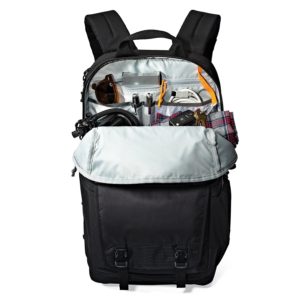 This travel-ready backpack, made by reputable Lowepro, was designed to fit a DSLR like the Nikon D7500. With this nice bag, you've got three primary zones — camera, device and open — to store, protect and carry a variety of gear. It's larger than the Fastpack BP 150 AW II, therefore you can store a 15 inches laptop.
4. AmazonBasics Camera Sling Bag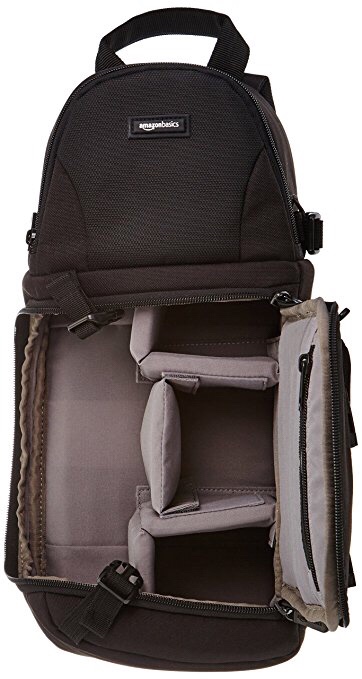 This sling bag comes with an ergonomic and padded sling strap. If you want fast access, comfort during use, and lightweight designs, this AmazonBasics sling bag is a good choice for you.
5. MegaGear Nikon D7500 Ultra Light Neoprene Camera Case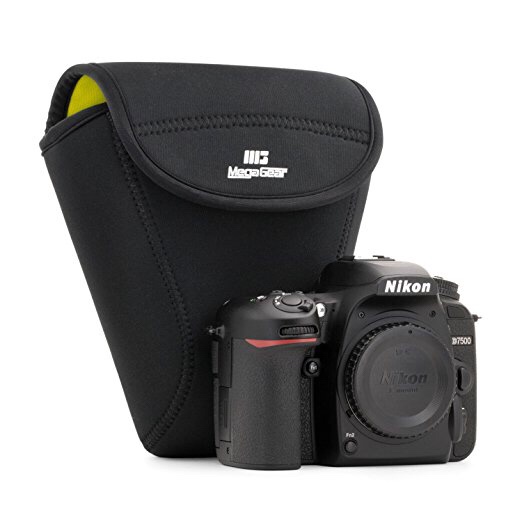 The MegaGear neoprene camera case is designed for Nikon D7500. It's soft and durable. MegaGear Nikon D7500 Ultra Light Neoprene Camera Case is very good for outdoor or travel purpose due to its lightweight. The compact case is easy to carry. One more thing I like a lot about this small camera bag is that it's water-resistant.
In Conclusion
There are many factors when it comes to buying a DSLR camera bag. Quality (durability) and price are the main factors to consider. In addition to this, it's also about your favorite style, a messenger bag or a sling bag, or a backpack.
More Camera Bags Reviews: