I've written a number of reviews about the Nikon D850 on this website. In the previous reviews, you can read about the camera accessories, tripods, and bags. Having more than enough battery power is essential, especially for Nikon D850 camera owners. A good battery grip makes life easier for all photographers. When you're running out of battery power, a batter grip allows you to be more flexible with either Li-ion batteries or even AA batteries. In this list, you'll find the best selected battery grips for Nikon D850.
A List of the Best Nikon D850 Battery Grips
Nikon MB-D18 Battery Grip for D850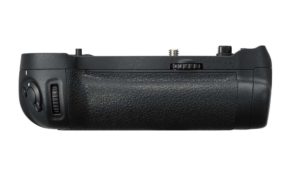 With this battery grip, you can use six AA batteries (Alkaline or Ni-MH or Lithium), EN-EL15 or EN-EL18b rechargeable Li-ion batteries.


Pixel MB-D18 Battery Grip For Nikon D850 Digital SLR Camera

Although this Pixel MB-D18 Battery Grip is not an official Nikon product, but the quality is comparable with the one in the original quality product. The Pixel D18 was designed specifically as a battery grip for Nikon D850 cameras, which can be installed with one battery of EN-EL15a/EN-EL15.


Mcoplus Vertical Multiple Function MB-D18 Battery Grip
Like other battery grip, this Mcoplus works with EN-EL15 or EN-EL18A rechargeable battery or 8 AA batteries. Although this is a 3rd party grip for D850, this Mcosplus is a reputable brand and trademark you can trust. Furthermore, it's a good product at a reasonable price you can buy.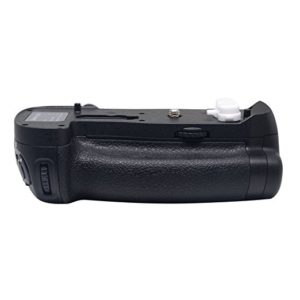 DSTE Pro Wireless Remote Control MB-D18 Vertical Battery Grip
If you're looking for additional power source, this grip allows you use have either a rechargeable battery or 8 AA batteries (alkaline, Ni-MH, or lithium). In most curcustance, you can effectively double your shooting capacity. In addition to this the DSTE product comes with a built in wireless remote control function and has the useful remaining power indicator. It does everything the Nikon does. You can enjoy taking more photos remotely.



More Reviews: