What are the best Nikon lenses for landscape photography? For Nikon photographers, having the best lenses for landscape means that you will enjoy more during your travel. It's tough to find the right Nikon wide angle lens. Do you need a Nikon wide angle lens to capture breathtaking landscape views? Here's the best Nikon wide angle lenses for landscapes.
Also: Top 10 Best Nikon Lenses for Wildlife Photography
A List of Top 10 Best Nikon Lenses for Landscape Photography in 2018
1. Nikon 24-70mm f/2.8G ED-IF AF-S NIKKOR Lens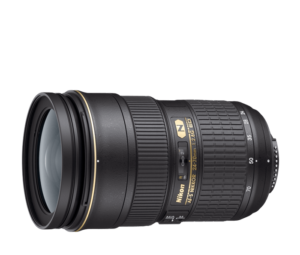 The lens's f/2.8 fixed aperture was made for consistent exposure across the entire zoom range. This Nikkor Lens stands top of the list for both its price and values. Most of my friend photographers I talked to find it worth the investment.
Features:
Wide-angle to medium telephoto zoom capability
Advanced optics for outstanding photo integrity
Rugged construction for high-grade protection against dust and moisture
2. Nikon 35mm f/1.8G AF-S DX NIKKOR Lens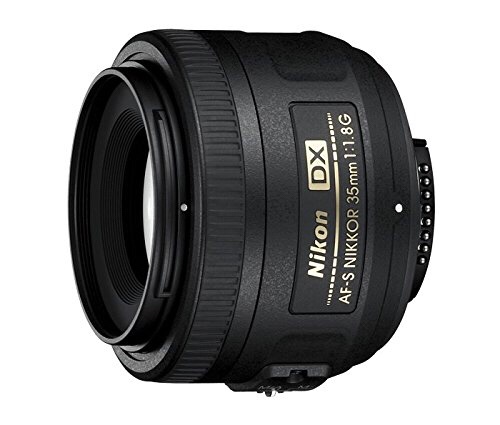 This is the best Nikon lens for beginners who want to start shooting landscape photos. Although it's a budget Nikon lens, you can expect an outstanding low-light performance. Therefore, it makes it perfect for shooting landscapes during the dark.
Features:
f/1.8 aperture for blurring the background and setting the focus sharply on the subject
35 mm focal length for achieving a natural-looking shot
Silent Wave Motor (SWM) technology for fast focus without noise
Aspherical lens elements to prevent lens aberration
3. Samyang 14mm Ultra Wide-Angle f/2.8 IF ED UMC Manual Focus Lens
One of the most affordable Nikon lenses for budget photographers who still want to get sharp quality photos. It works really well even when you to shoot the milky way and static stars.
Features:
Ultra-wide-angle 14mm lens with an approximately 90-degree angle of view for ultra-dramatic shots
Hybrid aspherical lens and glass aspherical lens built in the body for exceptionally sharp and high-definition images
Conforms to APS-C (1:1.5x) size digital imaging format
Super multi-layer coating to reduce lens flare and ghosting
4. AF-P DX NIKKOR 18-55mm f/3.5-5.6G VR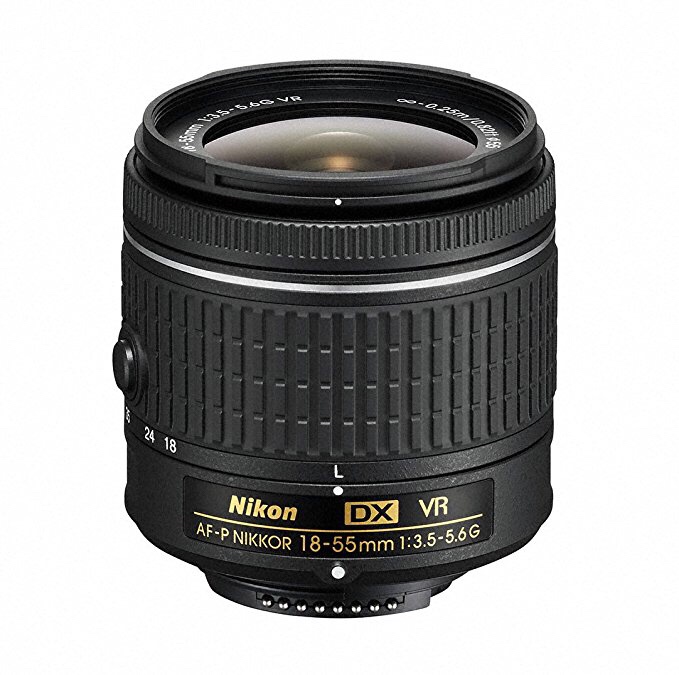 This Nikon lens provides a 27-83mm equivalent range and has built-in image stabilization. This compact, lightweight lens is ideal for wide-angle shots and fast action. The VR image stabilization helps to produce sharp photos, steady videos and enhanced low-light capabilities.
Features:
Focal Length Range: 18 – 55 mm
Maximum Aperture: f/ 3.5-5.6
Format: DX
VR (Vibration Reduction) Image Stabilization: Yes. Lens shift using voice coil motors (VCMs)
Mount Type: Nikon F-Bayonet
5. Samyang SYIO35AF-E 35mm f/2.8 Ultra Compact Wide Angle Lens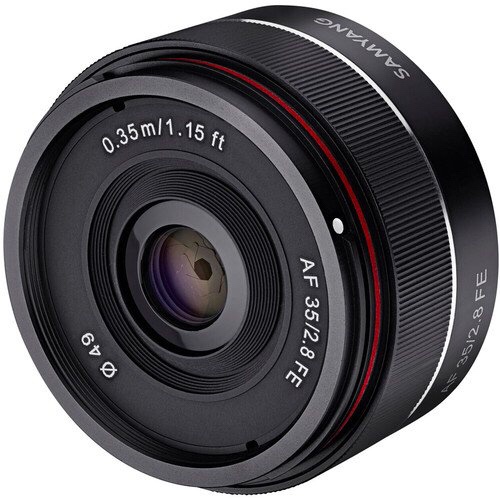 In addition to being compatible with Nikon camera, this Samyang lens can work with Sony E and A mounts, Canon, Pentax, Micro Four Thirds and Fuji X-Mount. It's a small yet powerful lens for travel, environmental portraits, stealthy street shooting, and landscapes.
6. Sigma 12-24mm F4 DG HSM Art Lens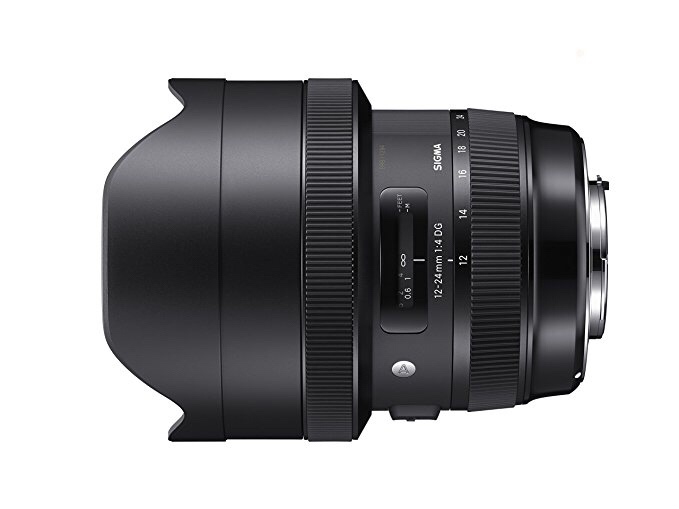 This Sigma lens for Nikon landscape photo shooting offers the ultra wide angle range with incredible perspective. It's built for both for landscape or architecture shooting.
Features:
12-24mm focal length
F4 maximum aperture
Ring-type Ultrasonic Focusing
Available in Canon EF, Nikon F (FX) and Sigma mounts
7. Tamron 18-200mm f/3.5-6.3 Di II VC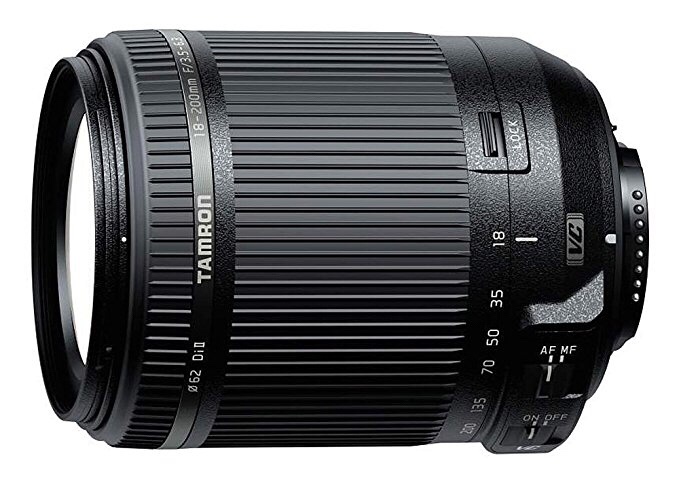 Probably one of the world's lightest lens for landscape photographers, the Tamron 18-200mm allows you to take great shots in most situations. This interchangeable lens is also ideal for beginners. This Tomron lens is another best budget lens for the hobbyists and casual photographers.
For APS-C DSLR cameras
Vibration Compensation for sharp handheld shooting
Compatible Mounts Canon, Nikon, Sony 3
8. Nikon Landscape & Macro Two Lens Kit

This is also one of the best Nikon macro lens for sprawling landscapes, cityscapes and architecture. It's a great deal for two in one.
Vibration Reduction (VR) image stabilization for sharper handheld shooting
Compact, lightweight, durable design
9. Rokinon 14mm f/2.8 IF ED UMC Ultra Wide Angle Fixed Lens

You can use this Rokinon lens with all Nikon cameras that have full frame or APS-C sensors.
Lens not Zoomable
Minimum Focusing Distance of 10.8 inches
Focal Length -14 mm
10. Sigma 14mm f/1.8 ART DG HSM Lens

This Sigma is also ideal for for astrophotography. It's not light, but feels solid and well built. It's the world's first 1.8 prime lens at the 14mm focal length.
Ultra-wide angle of view

Handcrafted in Aizu, Japan
Good to Know
Most landscape photographers love the beauty of mountains, lakes, and natural wonders of the planet. With the best wide-angle lenses, photographers can achieve greater results by adding depth and drama to landscapes, architectural photographs, and still-life, photojournalism, wedding, sports, and even portrait. As I wrote early (Best Leica Camera Lenses), the optical lenses help travel photographers to achieve much more. The capability to extend your DSLR photography to new wider horizon is primarily through the lenses, which allows you to capture your imagination wider.
As you've just gone through this review, you now have a better idea of which lens is best for your landscape photography pursuit. There are two key factors here to decide: are you going for a budget lens or else? Whichever lens you choose, this list is a work of many hours that I put together to make easier for those who want to start getting into the landscape photography by choosing the right wide angle lens for your Nikon DSLR camera.
Good read: