Got a Pentax KP DSLR camera? You may feel the urge to add some accessories. In this list, you'll find my selected best accessories for you Pentax KP camera. The great gears and kits for a camera like the 24MP mid-range DSLR Pentax KP is that those are must-have to enjoy and perform your photography. The picture quality captured by Pentax KP DSLR camera is fantastic with image stabilization. Take it a step with a further with good gears and kits. Please read more to find out my recommendations of the best accessories for Pentax KP DSLR camera.
Top 10 Best Accessories for Pentax Cameras
A List of the Best Pentax KP Accessories in 2018
1. Pentax D-BG7 Kp Battery Grip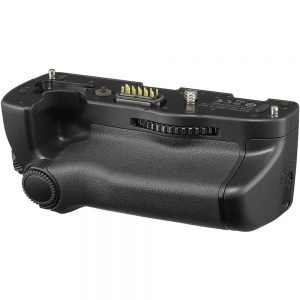 To extend your shooting time, it's a good idea to use 2 batteries.
2. Pentax D-LI109 Battery


This is high quality battery made by Pentax. I recommend this Pentax D-LI109 battery instead of Wasabi battery, which is cheaper and prone to failure.
3. Pentax SMC DA 18-135mm F/3.5-5.6 ED AL (IF) DC WR Lens


If you're looking to add a high-quality telephoto zoom lens, this is Pentax SMC DA 18-135mm F/3.5-5.6 ED AL (IF) DC WR Lens is the best choice. Why? The lens is ideal for portraiture, sports and scenery. It is really fast, quiet and more than enough for most travel photographers. A combined use with DXO Optics Pro 11 to process makes your life easier.
Features:
Extended 7x 18-135mm Zoom Range
35mm Equivalent: 27.5-207mm
Weather Resistant
4. Kenko LCD Monitor Protection Film


For of us photographers need a basic, simple method to protect our beloved camera. This Kenko protection film will safeguard your camera LCD against unwanted damage.
Multi-Layer Anti-Smudge Coating
Minimizes Flare & Reduces Reflections
5. Ruggard Thunderhead 35 DSLR & Laptop Backpack


Are you traveling and hiking a lot? This water-repellent Thunderhead 35 DSLR & Laptop Backpack from Ruggard holds a DSLR camera like your Pentax KP. Please also see my list of the best camera messenger bags.
Features:
For DSLR, 70-200mm, 3 Lenses, Flash
Dedicated Compartment for 13″ Laptop
Three Front Zippered Pockets
6. SanDisk Extreme PRO Card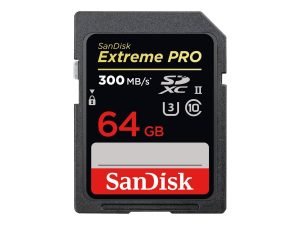 Need for speed? This is the world's fastest SD card you can buy. It's ideal for recording extreme sports and other fast-action photography without dropping frames. This SanDisk card also comes with data recovery software.
You can choose the available capacity starting from 32 GB to 128 GB.
Speed: 300MB/s
Conclusion
Pentax KP is the one of the best budget DSLR cameras for indoor photos in very dim light lighting without flash. The Pentax KP has the best high ISO quality. With the right accessories, you'll be able to do more with Pentax KP DSLR camera. I'd recommend that you start with buying only a few must-have accessories if you consider that it's time to maximize your photography hobby or professionalism.
Related Reviews: