As the owner of Sony camera, what you really need most is the best accessories (from battery to SD card) to enhance your photography.
After spending hours, I'm very much delighted to share with you these must-have accessories so that you can gain more benefit from your Alpha a7R III.
For example, by just adding a budget lens, you'll be amazed by the level of photography you can move forward. This is my list of the best accessories for Sony A7 III, A7R III, A7S III cameras.
Also: Top 10 Best Sony DSLR Camera Accessories
A List of the Best Accessories and Kits for Sony A7 III, A7R III, and A7S III Cameras in 2019
1. Sony BCTRX Battery Charger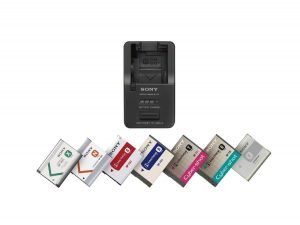 It's the best charger for Sony camera batteries for traveling.
Ultra-compact size & retractable plug
Universal voltage 100V-240V (50/60Hz)
2. Sony FE 100-400mm f/4.5-5.6 GM OSS Lens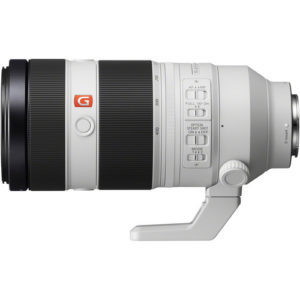 After the Alpha a7R III camera body, what you need to bring your photography to the new whole level is this FE 100-400mm f/4.5-5.6 GM OSS Lens from Sony. The focal length is 100 – 400mm. With this lens, you have control over a numerous settings or making operation smooth and intuitive for a variety of shooting styles. Here's also my list of top best micro four thirds lenses for mirrorless cameras.
Sharp and smooth bokeh
Gorgeous bokeh
Fast, quiet, precise focusing
3. Domke F-1X Little Bit Bigger Classic Series Shoulder Bag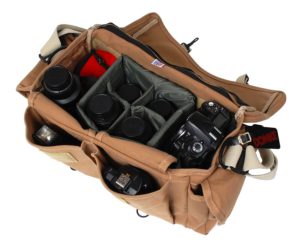 This shoulder bag is well fit for your Alpha a7R III camera body and accessories. It is a waterproof canvas bag made to carry 3 film or digital SLR cameras with 9-13 lenses and accessories.
4. Sony HVL-F43M External Flash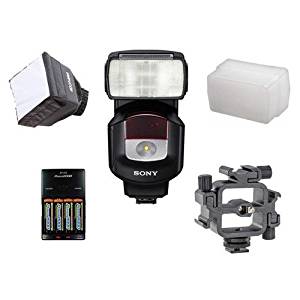 Compatible with Sony ADI / P-TTL, this flash can extend your shooting possibilities with the advanced HVL-F43M External Flash from Sony. This lens is designed to achieve notably high resolution and sharpness.
5. Sony VG-C3EM Vertical Grip
A lot of Sony photographers complain about the poor battery performance. This battery grip is for Alpha a9 & a7R III cameras. The VG-C3EM Vertical Grip is able to hold two NP-FZ100 batteries.
More available batteries mean extra power. What I really like about this battery grip is that it is built from magnesium alloy and is dust- and moisture-resistant.
6. Sony RM-VPR1 Remote Commander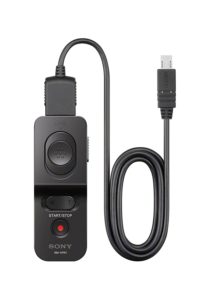 This Remote Control is compatible with your Alpha a7R III camera. With this remote, you can control shutter, optical zoom, digital zoom and bulb function.
For most videographers and photographers, this is one of the best, affordable accessories to have.
The Remote Commanders works very well taking stills or video. You can use it to zoom in and out and take stills or start/end video.
7. Sony NP-FZ100 Rechargeable Lithium-Ion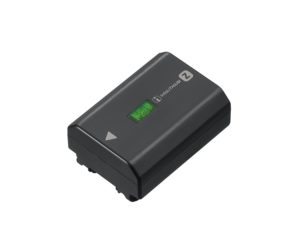 An extra battery is very useful for most photographers. For just under $100, you can get a high-capacity Z-series power source for your Sony digital camera.
You can manage to shoot a 2 hour video with a single battery. Typically, the original battery lasts very long. However, having a backup battery is a must.
8. Sony SF-G Memory Card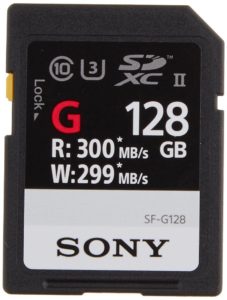 A storage capacity of 128GB allows you to focus more on your shooting, and less on fearing that you'll have no more space for your more great work.
Fast and reliable, this Sony memory card (as good as the SanDisk) is capable to read speeds of up to 300 MB/s and maximum write speeds of up to 299 MB/s.
I highly recommend that you buy this Sony 128GB SF-G Series UHS-II SDXC memory card for your peace of mind. Please read my review here if you're looking for SanDisk SD memory cards.
9. Tether Tools 16′ TetherPro USB 3.0 Cable

Sony is a pioneer to switch over to a USB-C port for tethering. Y
ou need this USB 3.0 cable for your Sony camera because it offers fast and reliable transfer of images and data. One of the most durable file transfer cables to have.
10. SanDisk ImageMate USB 3.0 Card Reader/Writer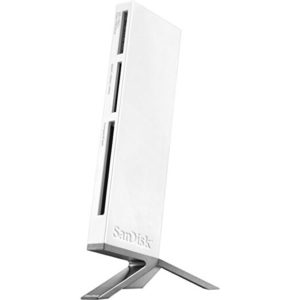 One of the most useful accessories, this SanDisk memory card reader is an ideal choice for performance reason.
The ImageMate was designed to be compatible with multiple memory card formats for wide-ranging use.
Supports SD, SDHC, SDXC, miniSD, microSD, microSDHC and microSDXC.
This USB 3.0 interface offers the data transfer rates up to 500 Mbps.
11. Vanguard Alta Pro 263AB 100 Aluminum Tripod Kit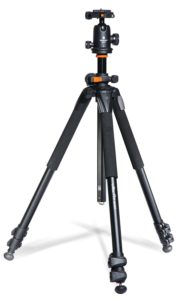 Just like other camera accessories, a tripod is very handy for professional photography.
Multi-angle head is the best one in the industry
Lightweight but feels solid
Goes super low and quite high
12. Atomos Ninja Flame 7″ 4K HDMI Recording Monitor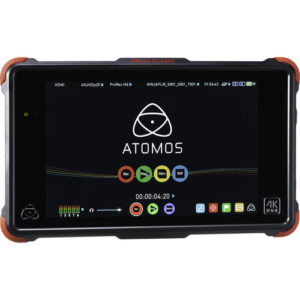 This 1920 x 1200 Touchscreen Display from Atomos is very useful when it comes to monitor your log gamma footage.
The Atomos Ninja Flame is the best monitoring in real time for the price. With this product, you'll also need way more extra space on your hard drives.
13. Porta Brace Rain Cover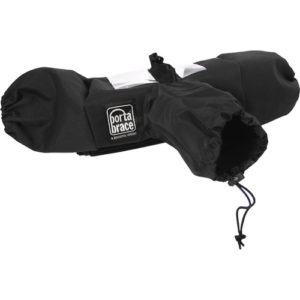 Last but not least, this is one of the must-have accessories for most photographers.
The Porta Brace Rain Cover will help protect your camera gear from unexpected rain, uninviting dust, and mud.
14. Sony SEL85F18 85mm F/1.8-22 Medium-Telephoto Fixed Prime Camera Lens

This lens fits Sony A7RIII very well. And the best choice if you want a medium-telephoto lens.

15. Tamron 28-75mm F/2.8 for Sony Mirrorless Full Frame E Mount

If you want a cheaper lens without having too much of fine quality, then I'd recommend this Tamron28-75mm.
It has received positive reviews as one of the best budget lens for Sony A7r3 camera. Its auto focus is fast. And it produces very sharp photographs.
Moisture-resistant construction
Fluorine coating for weather protection
Compact and light
Good to Know
An additional accessory I must include is this this Protective Screen Guard, which is easy to install with a simple swipe.
I believe this list of the best accessories for Sony cameras (Sony A7 III, A7R III, A7S III and A9) will you help to make the most of your camera.
Related Reviews: