Got a Sony RX100 camera? Want to add great gears? Here's a list of the best accessories for Sony Cyber-shot DSC-RX100 II, III, IV, V, and VI.
The Sony RX100 VI is taking the photography world by storm with its zoom performance and super-fast AF. For most of us who love our Sony DSC-RX100, we see the potential of maximizing our photography by adding just extra accessories.
After spending a good amount of time doing my research, I come up with this list of the best accessories for Sony Cyber-shot DSC-RX100 II, III, IV, V, and the newest VI.
A List of Top 12 Best Accessories for Sony Cyber-shot DSC-RX100 II, III, IV, V, and VI in 2019
1. NP-BX1/M8 Rechargeable Lithium-Ion Battery Pack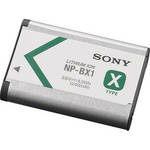 Made by Sony for RX100 VI, this battery features a capacity of 1240mAh. If you're on a tight budget, you can should buy the Wasabi Power Battery (2-Pack), which is just half the price. However, I'd recommend this Sony NP-BX1/M8 Lithium-Ion X battery for quality and durability.
Designed for use with several Cyber-shot cameras and Sony Action Cam
Shoot up to 330 photos or 80 minutes of video
2. Sony LCSRXG/B Soft Carrying Case

This classic black case is compatible with RX100/RX100M2/RX100M3/RX100M4 camera. This high quality case will protect your compact camera for many years. Overall, it's a great case for a great Sony camera.
Made from high-quality natural leather
Comes with a shoulder strap
Easy attachment to a belt using loop
3. Shooting GripVCT-SGR1

This shooting grip is the best choice for vloggers and travel photographers. Need a grip for selfie? This grip is all you need.
Compact, lightweight shooting grip and tripod in one
Comes with a pouch, a hand strap, and a cable clamper
4. DLC-HEU15 Micro High-Speed HDMI Cable with Ethernet

This is a must-have accessory for most compact cameras. The DLC-HEU15 DLCHEU15 Micro HDMI Type D to HDMI Cable is ideal compatible with your Sony Cybershot/Alpha cameras.
Cable length: 1 Meter
Best for photo-viewing on TV
5. Video Devices PIX-E5 5″ 4K Recording Video Monitor

If you want to record 4K video over HDMI and 6G-SDI to SpeedDrive SSDs, this Video Devices PIX-E5 is the ideal solution.
5-inch 1920×1080, full HD touchscreen IPS monitor
4K UHD (3840×2160)
6. Sony AGR2 Attachment Grip

This grip will make your camera more hand held friendly. I like it that there is no plastic use or rubber smell.
Fit well with Elastomer material
Easy to install
7. Sony PCKLM15 LCD Protector

This accessory is the best solution to protect your Sony camera LCD from scratches and dust.
Fit the coverage area
Minimize smudging
8. Lensmate Quick-Change Filter Adapter Kit

Want to add a lens filter? You should get this recommended Lensmate Quick-Change Filter Adapter Kit for Sony RX100 VI. With this Lensmate Adapter Kit, you can add any standard 52mm filter to your Sony RX100 VI. I highly recommend this product for most Sony RX photographers.
Comes with a Hoya Digital Filter Kit 52mm, an HMC UV filter, a polarizer and a Neutral Density filter ND8
9. JJC 4ft Soft Camera Neck Strap

This anti-slip design strap will help reduce neck and shoulder fatigue. It's ideal for long time photographing.
Made of comfortable neoprene
Length is adjustable
Two camera rings and lug protectors
10. Fotga Shutter Release Remote Control

You can use this remote commander for off-camera shutter release, which is best for tripod, night or bulb shooting.
The cable length is 1 meters
Support Remote Shutter Release & Half-press Focus & B Bulb
11. Sony BCTRX Battery Charger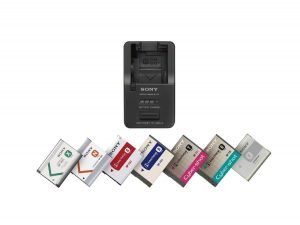 It's the best charger for Sony camera batteries for traveling.
Ultra-compact size & retractable plug
Universal voltage 100V-240V (50/60Hz)
12. Sony SF-G Memory Card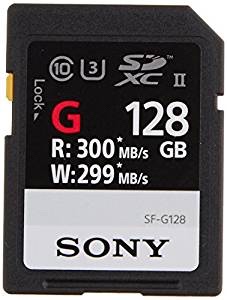 Fast and reliable, the Sony SF-G SD card is a must-have for most Sony photographers. For those who love 4K continuous shooting, this Sony SD card was designed for that purpose.
Read and write speeds of up to 300 MB/s
13. Sony HVLLEIR1LED Battery Video and IR Light

Need extra lighting equipment? Sony HVLLEIR1LED is portable, light, and compact. It performs a lot better than its previous model.
Top Best Sony Accessories and Gears for Photographers: Review
Good to Know
This list of recommended, best accessories is for Sony Cyber-shot DSC-RX100 II, III, IV, V, and the newest VI cameras.
As always, before you start spending on your digital camera accessories, you should start asking what are the must-have accessories first.
With the best accessories for Sony DSC-RX100 cameras, you'll enjoy shooting more stunning shots.
That's one of the great things about the camera. Getting more great gear for better photography.