If you're a travel photographer, the chance is that you really need the best USB C cables to pack and go. The best USB type C cable here means it's very durable. The cable that can be held up through numerous plane rides, being stuffed in pockets and bags, desert, and rain forest. I looked into the fast, high quality USC-C cables. After weeks of reading, testing, and research, these are my picks. The future of the USB C cables is here with companies like Google and Apple have something in common: both include USB Type-C ports in their new gadgets and devices.
Best USB C Cables in 2018
JOTO USB-C 3.1 Type-C to USB 3.0
This JOTO USB type C cable is made of nylon. It's for a USB portable charger or battery power bank with USB 3.0 or 2.0 to devices with the Type C USB connector for fast charging and syncing data. It's compatible with Galaxy S8 S8+, Galaxy Tab S3, Nintendo Switch, LG G6, Apple New 12 inch Retina MacBook, Chromebook Pixel, Nexus 5X 6P, and all other Type C devices.
The reasons I highly recommend this JOTO USB-C 3.1 (1M long) Cable because it provides ultra-fast data transfer/sync, also supports high performance video and audio transfer. Most of us need this high quality and fast charging all the time. Great cable. Well made and real sturdy. This long durable cord is fantastic. After owning all kinds of cords, these nylon wrapped cords will be the only cords I purchase in the future. Also check out my exclusive review for the JOTO 2 Outlet Surge Protector.


Nillkin USB-C Cable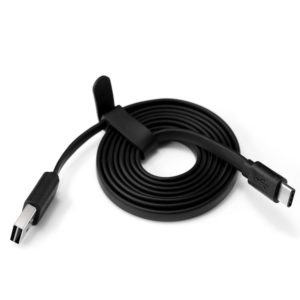 I've owned several products made by Nillkin. I love them all. Nillkin made the products you can buy. The products are high quality with reasonable price. The first time I first encountered with Nillkin was when I need a leather-made case for my Google Nexus 7. It's durable and simply beautiful. Recenlty I also have a new cover for my iPad Air. It's very nice. So when it comes to choosing the best USB-C cable, I'd not hesitate to recommend this Nillkin USB Type C Cable. Of course, it's even cheaper than JOTO USB-C Cable. However, this cable is a USB 2.0 cable with transferring speed up to 480Mbps. Not USB 3, which is way faster. But you can expect fast charging, quality oxygen free copper wire core allows maximum current up to 2A. Another difference is the the flat line design that let you say farewell to tangles. The cable is soft and exquisite, not easy to deform and fade.


Anker PowerLine+ USB-C to USB 3.0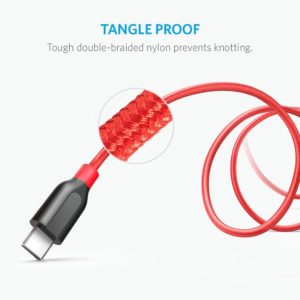 Made of premium materials, the Anker PowerLine USB-C to USB provides faster and safer charging with advanced technology. At speeds of up to 5 Gbps, you can expect to transfer an HD movie or over 1000 songs every 5 seconds. This is super fast. You can use this cable with any phone charger, portable charger or multi-port USB charger to charge your new MacBook, ChromeBook Pixel or other USB-C devices via this cable. Anker USB-C to USB-A cables and USB-C to Micro USB adapters are equipped with 56K Ohm resistors. Anker C to C 3.1 cables are equipped with 4.7K Ohm resistors.
After testing, the Anker PowerLine+ USB-C is not compatible with
– Huawei Mate 9/P10
– MOTO Z/Z Force
– One Plus 3
It's well compatible with these devices (limited charging speeds)
– Nexus 5X/6P
– MacBook (2016)/MacBook Pro 13.3"/MacBook Pro 15.4"
– Nintendo Switch
– Google Chromebook/Pixel C
– Google Pixel/Pixel XL
This Anker USB cable comes with a 18 month warranty.


Disclaimer: All recommendations are impartial and based on user experience, with no bias to the products or the brand. The products in this post contain affiliate links which help support SweetMemoryStudio.com.