Fujifilm X-H1 is one of the best mirrorless digital cameras for shooting video. This 24MP APS-C camera is comparable to Sony a6500 and Panasonic GH5 in term of price and capabilities. The X-H1's body is bigger than an X-series camera, which makes it similar to a DSLR camera. For most travel photographers, Fujifilm X-H1 is an excellent mirrorless camera. However, there are some must-have accessories to make it a more complete set of your gear. In this review, I'm going to walk you through the best accessories you should have.
The Best Accessories for Fujifilm X-H1 Mirorrless Camera
1. Fujifilm XF 16-55mm f/2.8 R LM WR Lens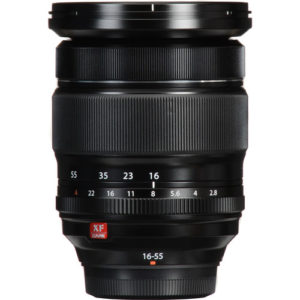 This is a flagship XF standard zoom lens.
X-Mount Lens/APS-C Format
24-82.5mm (35mm Equivalent)
Aperture Range: f/2.8 to f/22
2. Fujifilm 64GB Elite II Memory Card

UHS-II / U3 / Class 10
Max. Read Speed: 285 MB/s
Min Write Speed: 30 MB/s
3. Fujifilm EF-X20 Flash


Guide Number: 66′ at ISO 100 and 28mm
Coverage: 28mm & 20mm (Full Frame)
Wireless Slave Functionality
4. Manfrotto Aluminum Traveler Tripod


This travel tripod is best with DSLRs, mirrorless, and compact cameras. I selected this Manfrotto tripod for this camera because it comes with an integrated monopod, which is very quite convenient for most photographers, especially those who travel a lot.
Load Capacity: 17.6 lb
Maximum Height: 57.1″
Minimum Height: 15.9″
Folded Length: 16.3″
5. Body Cap for Fujifilm X-Mount Cameras


This is one of the must-have accessories for keeping dust and other objects from entering a compatible camera's lens throat.
6. Neoprene Shoulder Strap


I decided to recommend this Neoprene shoulder camera strap for its affordable price and how it's comfortable to hold your Fujifilm X-H1 camera. You may also read to read my review about the best straps for digital cameras I wrote early.
Conclusions
For most of us photographers, it's essential to begin with the most important accessories that we cannot live without. Therefore, it's always a good step to get only the ones we need first. The accessories I listed above give you some idea of which photography products you should buy to enhance your new Fujifilm X-H1 camera.
More Reviews You Should Read: