As I've been using Moto G5 Plus (the latest model 2017) for over a week now, it's now a good time to share with you readers my review. First of all, this is not the first Moto G generation I've owned. Some years, I had my hands on the first Moto G ever made by Motorola, before it was acquired by Lenovo. It was a good, affordable smartphone. It still works well until today.
Moto G5 Plus: it's the price matters most
Moto G series is always a flagship budget smartphone. So one of the most attractive points for a customer like me is the price base. I ordered my Moto G Plus (5th Generation, Lunar Gray – 32 GB) from Amazon.com for $229.99. The 64 GB smartphone is about $70 more expensive. As the Moto G5 Plus comes with a microSD slot, I'd save that money for a memory card instead. The phone supports up to 128 GB of additional storage with a microSD card.
Moto G5 Plus camera: 12 MP
Despite Moto G5 Plus is not a high-end, expensive smartphone, it doesn't mean you have to sacrifice for the camera, one of the most important features. You've got a 12 MP HD camera to take great photos. It's the smartphone in its class that comes Dual Autofocus Pixels. The Moto G5 Plus's camera is about 60% faster than the previous generation Moto G Plus. All in all, the camera works like a charm. Aside from the camera, Moto G5 Plus is built on top of the 5.2″ touch screen LCD with Full HD 1080p resolution and 424 ppi. The Corning™ Gorilla™ Glass 3 is a high-quality material that provides scratches resistance. The Moto G5 Plus's front-facing 5.0MP camera is for self-portraits.
This is an unedited, unfiled photo I shot with Moto G5 Plus.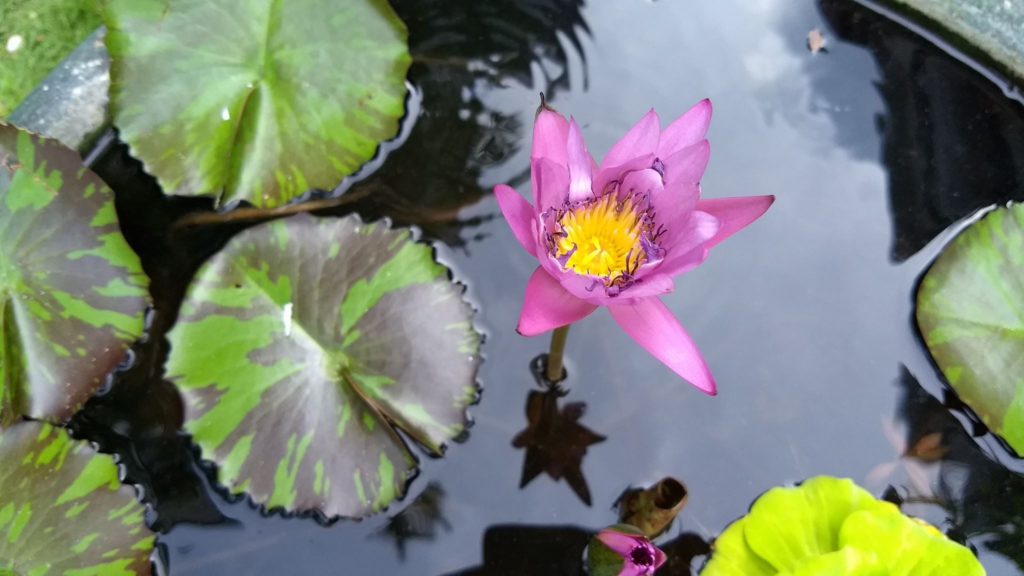 Operating System: Google Android 7.0 Nougat
You've got a new smartphone, you've got the latest, pure Android OS 7.0 Nougat. Combined with the Qualcomm Snapdragon 625 processor, this is a new, modern phone of its class. What I like about a pure Android smartphone is that its performance is faster. The Moto G5 Plus Nougat doesn't come with a lot of useless apps. In addition, the Android 7.0 Nougat OS is a much better version for its more personalized settings and smarter notifications. With this well-optimized Nougat OS as well as the 3000 mAh battery (Lithium Ion), you've got the smartphone with all day long without concern about running out the power.
Technical specifications:
Carrier: Unlocked
Wireless Technology: 2G, 3G, 4G, 4G LTE
Operating System: The operating system manages all software and hardware, including files, memory and connected devices. Most importantly, it lets you interact with your device and your programs in a visual way; otherwise, you'd be typing computer code to get anything done.Android 7.0 Nougat
Processor Speed: The clock speed of the processor, measured in hertz (Hz), is defined as the number of operations the central processing unit (CPU) can carry out in a single second. Working in combination with system memory, the power of the processor determines the complexity of software you can run, how many programs you can have open at the same time, and how fast those programs will run 2 gigahertz
Internal Memory: 32 GB
Screen Size: 5.2 inches
RAM: 4 GB
Internet Connectable: Yes