After spending a significant amount of time in my research and discussing with my fellow photographers friends, here's the 10 best Sony DSLR camera accessories. Today, there are all types of accessories available that help to produce better image quality and also ensure that your camera remains safe and lasts for many years.
A List of Top Best Accessories for Sony DSLR and Mirrorless Cameras in 2018
1. Sony SEL35F18 35mm Prime Fixed Lens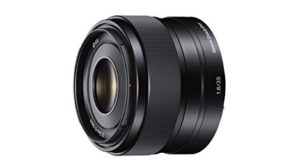 When it comes to DSLR cameras, a lens is as important as the camera itself. Different photographers have different requirements such as still photography, landscape, wildlife photography, portrait, and many others. Different types of lenses can allow the best shots to be taken for each of these requirements. When it comes to Sony DSLR cameras, you can make use of various E mount lenses which come with both full frame and APS-C options. If you want to move from the standard lens that came with your Sony DSLR camera, then the Sony SEL35F18 35mm is your best option.
2. Amazon Basics Backpack for DSLR/SLR Cameras and Accessories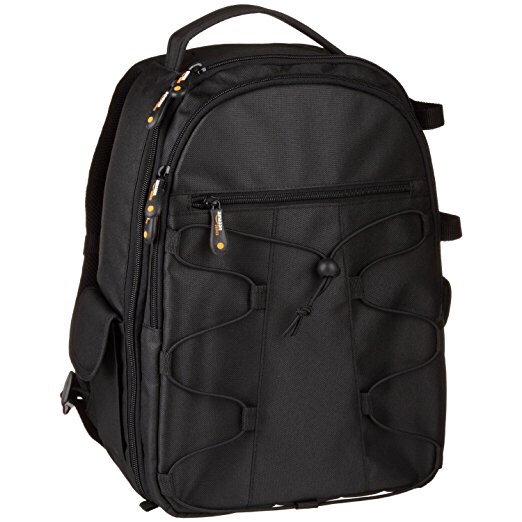 When taking photographs, you will most likely need to move from one place to another frequently. As such, you cannot carry your camera and accessories in your hand all the time. You need a bag that is capable of accommodating your camera and all its equipment. The Amazon Basics Backpack is one of the best bags for transporting Sony DSLR cameras and accessories. The bag's exterior is made of a durable black polyester/nylon that makes it suitable for rainy conditions. It also has an ample interior storage that is capable of holding up to 2 small DSLR cameras with about 4 lenses and other types of small accessories. Looking for more bags, cases, and backpacks for your camera?
3. Sony CLM-V55 5-Inch Portable LCD Monitor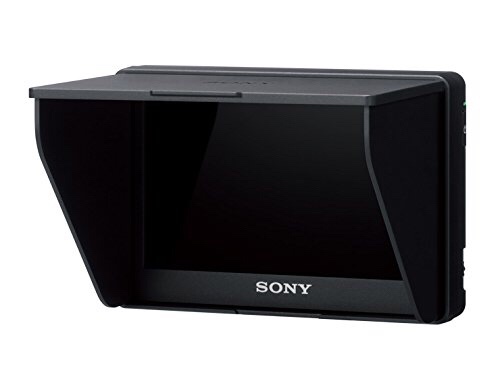 When taking photographs, you'll eventually discover that just having a viewfinder is never enough. If your camera did not include a DSLR when you purchased it or if you'd like a better LCD monitor, you should get the Sony Clip-On Portable LCD monitor. This LCD Monitor will let you enjoy your images in crisp quality and also give you various recording options on the right screen. It is fully compatible with Sony DSLR monitors and you can easily clip it on or take it off whenever you want.
4. Sony HVLF20M MI Shoe External Flash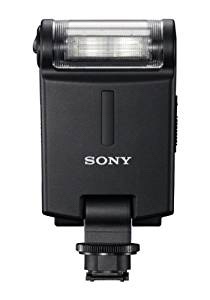 No matter what type of DSLR camera you have, you can only take the best photographs when your lens is able to capture light properly. Therefore, the better the lighting, the better your photographs will turn out. Although your camera normally comes with an inbuilt flash, it is normally not enough when looking to take good photographs during the night or in spaces where the light needs to hit the subject directly. The Sony HVLF20M External flash is one of the best lighting options you can get today. It comes with an extended flash range that goes beyond your standard camera inbuilt flash and also features a multi-interface shoe for extended compatibility. With this flash, you can get the impact of natural lighting by simply pointing the flash where you want.
5. Sony SF-G Memory Card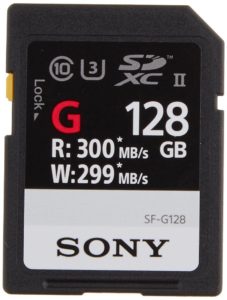 A storage capacity of 128GB allows you to focus more on your shooting, and less on fearing that you'll have no more space for your more great work. Fast and reliable, this Sony memory card (as good as the SanDisk) is capable to read speeds of up to 300 MB/s and maximum write speeds of up to 299 MB/s. Buy this Sony 128GB SF-G Series UHS-II SDXC memory card for your peace of mind and enjoy shooting. Please read my review here if you're looking for SanDisk SD memory cards.


6. Sony BCTRX Battery Charger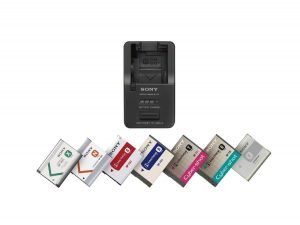 It's the best charger for Sony camera batteries for traveling.
Ultra-compact size & retractable plug
Universal voltage 100V-240V (50/60Hz)
7. Sony ECMXYST1M External Microphone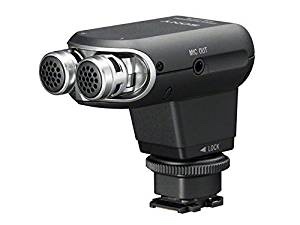 Just like the flash, your cameras standard microphone will most likely not be able to serve you well when it comes to recording quality sound at larger distances. Therefore, an external microphone can be quite handy. The Sony ECMXYST1M External Microphone is capable of recording high-quality sound within 0 – 120 degrees. It can be attached to various types of devices and can also be attached using the microphone terminal cable. This microphone can be very helpful when you need to record group performances such as plays as it can cover all the sounds within that distance.
8. Sony Micro USB Cable Cord Lead and Sony Alpha HDMI Cable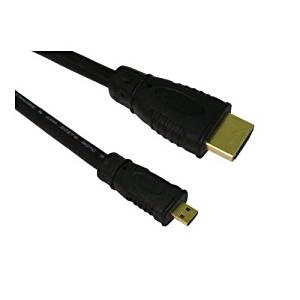 When you want to connect your DSLR camera with other devices such as a PC or smartphones, you want good cables. Some purchased cameras may include a standard cable or not. There are two types of cable that will help you connect your camera and other devices. A USB cable cord and an HDMI cable. If you want to transfer your photographs to a PC for back up and to make space available in the camera for your next photo shoot, the Sony Micro USB Cable Cord is well suited for this. If you want to take a look at the photographs and videos you took in HD quality, then the Sony Alpha HDMI cable will best serve this purpose.
9. Altura Photo Professional Cleaning Kit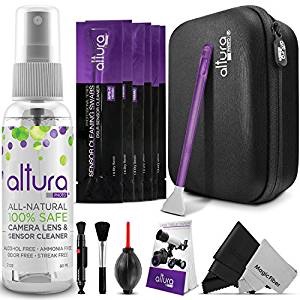 When you purchase a DSLR camera, it is very important to always ensure that it remains clean so that you can enjoy great high-quality images free of any spots. The Altura Photo Professional Cleaning Kit comes with various types of equipment which help you ensure that the camera and especially the lens can be kept clean at all times. The micro-fiber cloth and the spray bottle can be used to clean both the camera's body and the lens.
10. Canon PIXMA Pro-100 Wireless Color Professional Inkjet Printer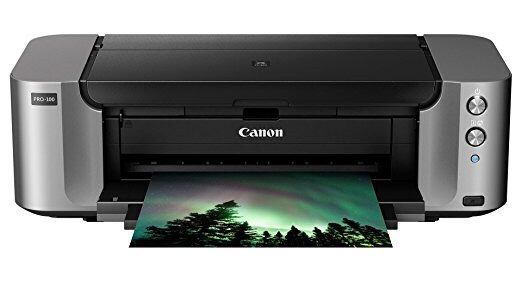 Sometimes it can be great to enjoy your photographs physically and without the help of electronic devices such as PCs or smartphones. Therefore, you'll want a good printer that will print your beautiful photographs perfectly so that you can place them on your gallery, walls, or simply share them with friends and family. The Canon PIXMA Pro-100 Wireless Color Professional Inkjet Printer is perfect for this. This printer will ensure that your photographs come out exactly the way you took them. It selects the best ink to use for your photographs thus producing the exact images that you took without any changes to color or lighting. Read my list here if you're looking for the best portable photo printers.
Good to Know
The Sony DSLR camera is a highly innovative camera that comes with various new features and improved resolution that helps you take better quality images. It also comes with an amazing Hybrid AF system which has undergone significant upgrades from the previous models. However, simply owning a DSLR camera is not enough if you are looking to take high-quality images.
The Sony SEL35F18 35mm is a prime fixed lens which means that the focal length is standard but includes a field of view that is similar to the human eye and thus makes it capable of producing images that are very captivating. It comes with a wide aperture of f/1.8 that allows you to take images which are free of any blur even in low lighting conditions. You can also read my digital camera lenses buying guide for beginners.
There are other types of Sony DSLR camera accessories that you can get in today's market. The above guide consists of the best ones that will definitely enhance your photography experience while at the same time making your work much easier. Hopefully, this guide was helpful to you in enabling you to know some of the best accessories you should get for your Sony DSLR camera.
More DSLR Camera Accessories Reviews:
Disclaimer: All recommendations are impartial and based on user experience, with no bias to the products or the brand. The products in this post contain affiliate links which help support SweetMemoryStudio.com.