The Best External LED Flashes for iPhone
Taking great photos with your iPhone can be a challenge, especially in low-light conditions. However, with the help of a high-quality external flash, you can dramatically improve the quality of your photos. But with so many options available, how do you know which one to choose? Don't worry, we've got you covered with our list of the top-rated external flashes for iPhone in 2021 that are suitable for all situations.
Say goodbye to dull and unimpressive photos and videos! With one of these external flashes, you can easily capture stunning shots and videos that will impress your audience. Whether you're a professional photographer or a hobbyist, these external flashes will take your iPhoneography to the next level. So, go ahead and choose the one that best fits your needs and start capturing amazing photos with your iPhone!
A List of Top Best External LED Flashes for iPhone
iBlazr LED Flash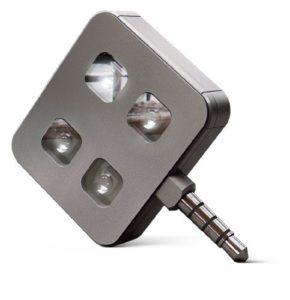 iBlazr LED FLASH is among the best external iPhone camera flashes that produce high quality photos in the low light situations. This camera flash provides a powerful light that suits every scene due to its compact lighting system. In addition to improving the quality of the selfies, it provides a constant and strongest light in each occasion. Another unique feature of this camera flash is that its brightness is adjustable.
Constant light mode
Adjustable brightness
Selfie mode
5600K light temperature
70-degree beam angle
No red-eye effects
Portable Mini 16 Leds LED Flash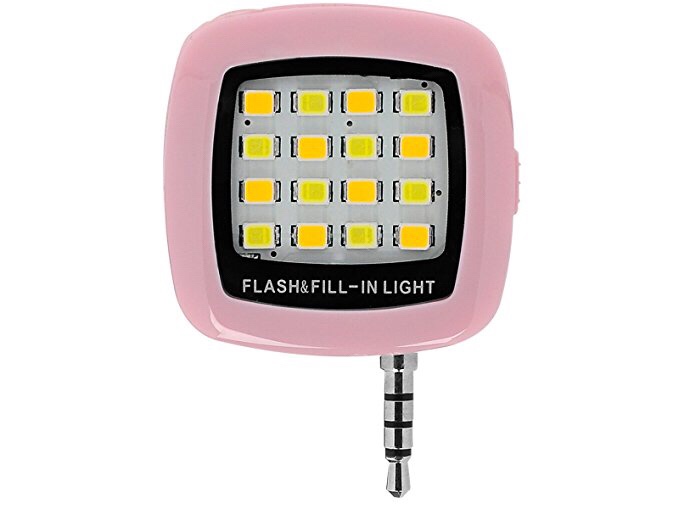 This is a portable mini flashlight that comes with 16 built-in LED bulbs. It is one of the best iPhone camera flashes to be used in the areas with insufficient light. Its ability to produce high quality photos at different scenarios is aided by the 3 powerful lighting mode. Furthermore, this camera flash can function without even being connected to the iPhone.
Built-in 16 LED bulbs
3 powerful lighting model to meet the needs of the different scenarios
Photo and video mode available
Built-in rechargeable battery
Independent lighting as auxiliary lamp
Selfie Light Torch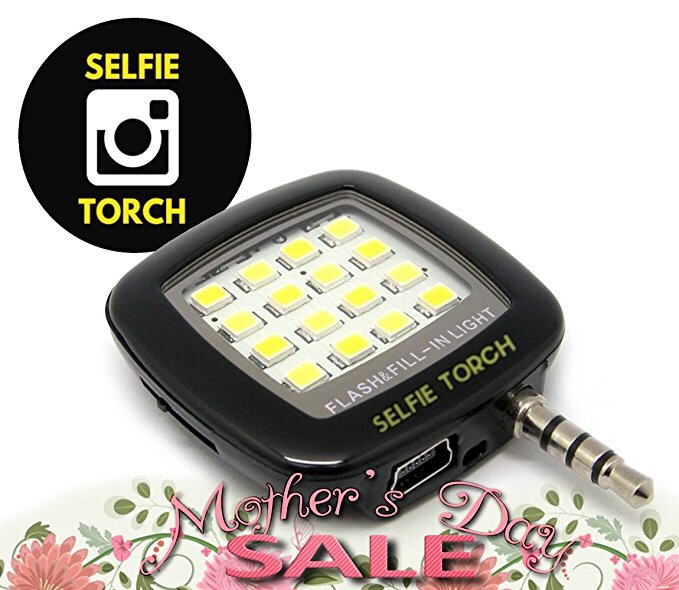 Selfie Light Torch is another type of iPhone camera flashes that is easy to use. The only thing you are required to do is charging it and turning it on. With the Selfie Light Torch, you can take the perfect photos in the poor lighting conditions. Furthermore, this camera flash comes at a smaller size compared to other iPhone camera flashes. The 16 mini LED bulbs of this flash provide a natural light effect in comparison to the standard camera flash that makes the photos to look shiny with red eyes.
Finally, the Selfie Light Toch is accompanied by three diming setting that provides the correct amount of light as per the surrounding.
Comes with 3 dimming settings
16 mini LED bulbs
Easy to use
8 Hours of battery on one charge
BlueBeach LED Spotlight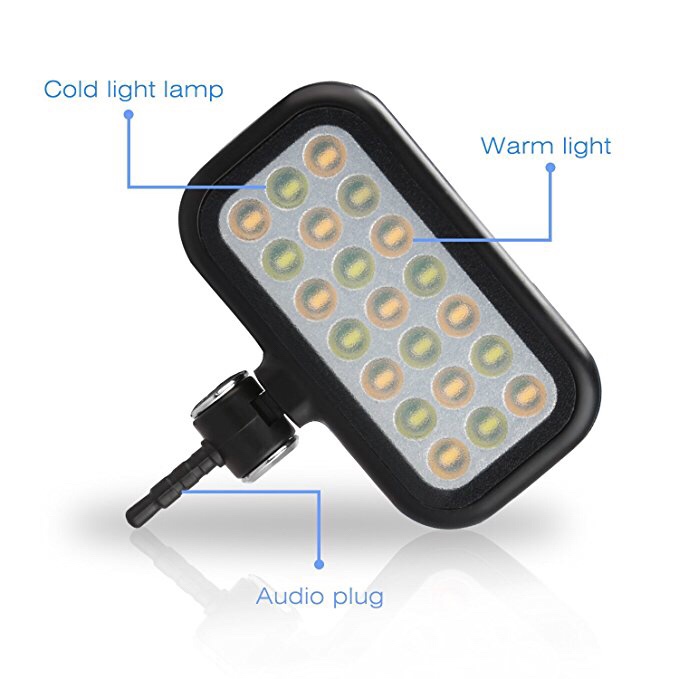 This is the best camera flash to use in the low light situation with its ability to produce side lighting. This leads to the production of creative and high quality photos and videos.
For this camera flash, there is no need for installing any APP. The only thing you are required to do is clipping it to your iPhone followed by turning on the switch. Moreover, this type of camera flash does not require draining of the iPhone's battery. This is because BlueBeach LED Spotlight comes with a rechargeable battery.
Night using selfie enhancing LED fill-light
No need to install any APP
Easy to use, just clip to the device, then turn on the switch
Rechargeable battery inside
CSBROTHER Mini Selfie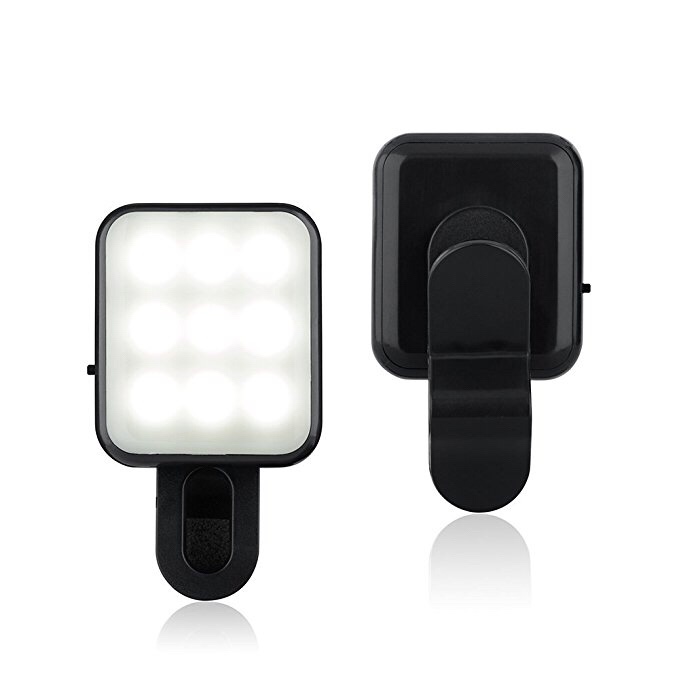 With this camera flash, taking photos at night is not a challenge anymore. You can determine the quality of your photos and videos by its two adjustable brightness levels. CSBROTHER Selfie camera flash is easy to use since no any App installation is required. You only clip it to the iPhone and then turn the switch on.
Use it to produce the best photos and videos that are not shiny and without red-eye effects and heat.
2 stages adjustable brightness
Easy to use
200mAh Lithium-ion polymer battery USB chargeing
Up to 30 minutes of continious light, with no heat, no red eye, anti glare
Universal Clip-On Mini LED Light Portable Pocket Spotlight for iPhone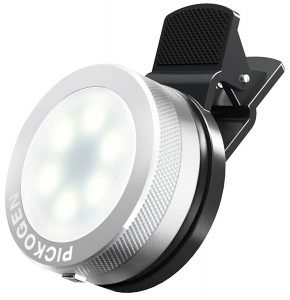 For just under $20, you can get this clip-on small LED flash light for your iPhone. Even in the dark, you can still have good light for selfies. Overall, it's easy to use.
Universal detachable clamp design
Fit in your pocket and shoot anywhere
No heat and with a bright light
SOKANI X21 Pocket-Sized Daylight OLED: Lighting Video LED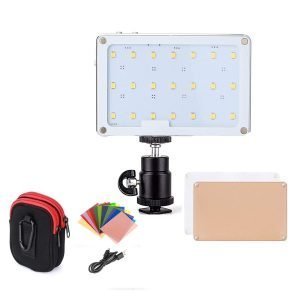 For Vloggers who want enough lighting, the SOKANI X21 is the best thing you can buy. It's small, compact yet powerful for video bloggers who love doing selfie any time without worrying about the darkness.
Built-in lithium battery
Rechargeable via USB
Beam Angle: 120°
CHSMONB Mini LED Selfie Light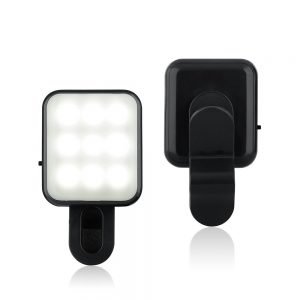 What I love about the CHSMONH Mini LED light is how easy it is to put in the bag. It's handy whenever you need extra light for taking photos, making videos and more!
No need to install any APP
Easy to use, just clip to the device, then turn on the switch
2 adjustable brightness levels