This is a list of the top 10 best 360-degree cameras of 2017. If you haven't experienced a 360° video yet, it's time to experience this promising technology, which will soon dominate our everyday lifestyle. In this 360-degree camera review, we've got several selections for you: a 360-degree camera for most people, a 360-degree camera with waterproof capability, and a 360-degree camera that shoots in 4K resolution. The action or 360-degree camera industry has been dominated by GoPro ever since GoPro essentially created the idea in the early 2000s. Other manufacturers include Sony, Garmin, TomTom, Ricoh, 360fly, and Nikon. I'm sure after reading this review you'll be able to decide to go for the best 360-degree camera.
Garmin Virb 360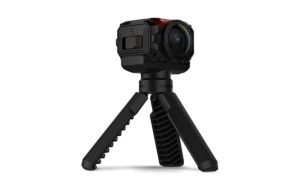 Garmin's new 360-degree camera is waterproof and records 3D audio. It's an amazing camera to shoot 360° videos without compromise. The VIRB 360 shoots spherical video at up to 5.7K, and it can take 15-megapixel stills. Garmin Virb 360's live-streaming feature is compatible with YouTube and Facebook Live. You can also edit videos and live stream on the go. You can expect about an hour of battery life. It has built-in GPS and GLONASS and is compatible with Garmin's heart rate monitoring accessories. It has built-in GPS and GLONASS and is compatible with Garmin's heart rate monitoring accessories.


Samsung Gear 360 Spherical VR Camera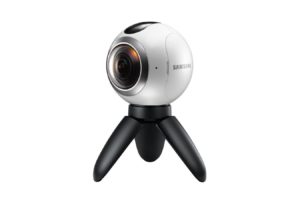 This 360-degree camera by Samsung has a dual 15MP CMOS Sensors. It also has a dual f/2.0 Fisheye Lenses. Other features include:
3840 x 1920 Video Recording at 30 fps
30MP Still Images in Dual Lens Mode
Dual & Single Lens Modes
Built-In Wi-Fi, Bluetooth & NFC
Supports microSD Card Up to 128GB
Google Street View Compatible
The Gear 360 is compatible with Google Street View app, which means you can instantly publish your photo sphere to Street View. The Gear 360 is a fabulous little device that is very portable and easy to use. This is the first version of the device and in April of 2017 there was a price drop to around $250, making it even more affordable, because a newer version is now on the market.


Ricoh Theta S 360-Degree Spherical Digital Camera


The Ricoh Theta S is one of the most popular 360 cameras. You can capture 1080p HD video at 30 frames per second and 25 minutes of continuous video. The Theta S adds a larger sensor for improved still and video capture. Video recording time increased to 25 minutes, video streaming capabilities and a live view function to your mobile device. This Ricoh Theta S even has an app for the Samsung Gear VR in the Oculus store for taking and viewing images which works great. The S comes with live preview, which uses the WiFi capabilities enabled in the camera itself. This is the best VR camera you can get at this price point. The quality will not be able to rival a GoPro VR rig, but the amount of effort required in post production is severely minimized by Ricoh Theta.


Nikon KeyMission 360 4K Action Camera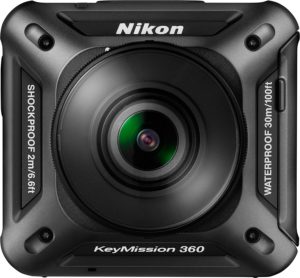 The KeyMission360 is the first in Nikon's new line of action cameras. This Nikon 360-degree camera can capture Ultra HD 4K resolution at 24 fps, Full HD 1080p video at 24 fps, 1440 x 960 video at 25/30 fps, and 29MP still images. This camera features a rugged design and is built to withstand the elements: Without any additional housing, it is waterproof down to 100 ft, shockproof from 6.6 ft, freezeproof, and dustproof. I've been experimenting this all weekend. Pretty solid, does take some video experience to get the videos to work. I noticed the stitching lines distinguishable because of the different exposures to the lighting, one camera may get more lighting because of the sun, than the other. I recommend downloading the GoPro VR Viewer app to view the videos. You can also upload to GoPro's VR video service.


360fly 360° HD Video Camera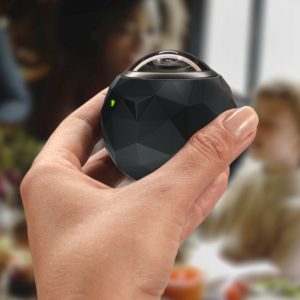 360fly designs and creates 360° cameras and technology for people to capture, share and experience their lives in immersive, interactive 360° videos. Interestingly, 360fly started up in a robotics lab out of Carnegie Mellon University. With the 360fly HD, you can shoot, edit, share and livestream life in immersive 360° video—all directly from your smartphone. It's a camera that captures everything, in all directions, without limits. In the box, you've got the 360fly panoramic 360° HD video camera, action Camera Adapter with tilt mount and flat baseplates, mic plug and strap, power cradle and USB cable, quick start guide with warranty and safety information, and a rechargeable internal lithium battery. The Wired magazine says the 360fly 360° HD Video Camera is "beautiful and innovative, design compliments a simple and easy to use interface."


Insta360 Nano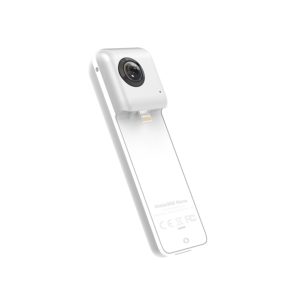 The Insta360 Nano can turn your iPhone into a 360° VR camera. It's compatible with iPhone 7, 7 Plus, and iPhone 6/6S, 6 plus/6S plus, or used alone. Insta360 Nano is so easy to use – basically one button operation. Easier than GoPro. Once you put in MicroSD card (I use a 64GB), you can shoot without it being attached to your iPhone. It uses 2x 210-degree lenses to stick together a 360-degree image, almost magic-like. We suggest the working temperature should be 0-40℃, because there might be the possibility of locking up when in extreme cold condition. But for your notice, there are some cases where users successfully took photos with Nano on snow mountain. Overall, this is a very cool product and a fun toy. As a photographer who has been shooting equirectangular panoramas manually for a decade, I can certainly appreciate the value of being able to take one with a single click of a button. It's easy to share your 360 videos on Facebook, YouTube, and other social media sites. And, smartly, the Nano 360's retail packaging also serves as a Google Cardboard-like headset, so you can easily enjoy the videos you shoot without having to spend more money on a separate headset.


ALLie Home 360 Degree Camera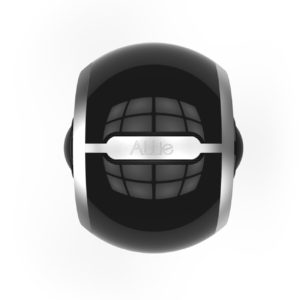 It's a good product for the price and current technology. The resolution is good enough for the price. It's fine camera If you want a camera for 360 home surveillance. ALLie Home 360 Degree Camera is one of the world's only 360-degree everyday use camera that is always on so you can see it all. It has 24/7 viewing, recording and streaming so you never miss any of life's precious moments, whether you are home or not. Live stream footage is recorded to the cloud so you can go back and re watch the 360 video you recorded. You can also use the camera as a point and shoot without live streaming.


Banne Panoramic 360 camera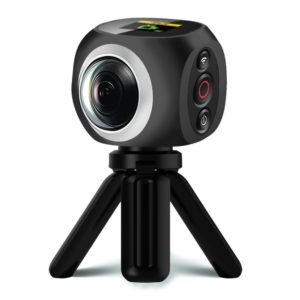 This is a lovely companion camera to have for snorkeling experience holiday. The photos are great, highly recommend at a great price! You could be completely blown away by the quality of the camera for the price but the videos are so clear I've captured so many special memories. So with this Banne Panoramic 360 camera, you can enjoy capturing your world with a fantastic resolution anywhere.


Probo HF-361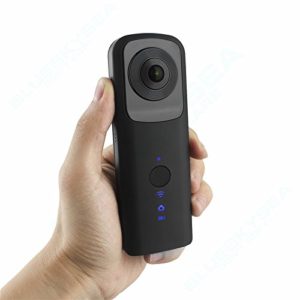 This camera is very light and easy to carry, whether it is for capture in sport, outdoor, or just indoor in any cozy family events. It's similar to the Ricoh Theta S in design. The cool thing is it does take an SD card. Easy to use and set up. The software takes a little getting used to, but you can upload to social media and email yourself the stitched photos. It allows for several different projections which are fun to play with.


Kodak PIXPRO SP360 4K Premier Pack VR Camera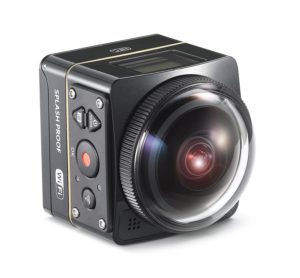 With this 4K resolution camera, you get ample detail, clarity and precision for important nuances you want to capture and share. With this Kodak Pixpro camera, it can take your creative vision to the next level. It offers a simple and flexible solution for 360 Degreex235 Degree, interactive 360 Degree video, complimentary editing software and a host of included accessories to use right out of the box. The video quality matches the marketing from Kodak which is great at day and acceptable at night.
Pro
-High quality 4K video without spending over $1000.
-The only choice if you want 4K VR video without big bucks.
Con
-Like all new tech, you will meet some trouble


Disclaimer: All recommendations are impartial and based on user experience, with no bias to the products or the brand. The products in this post contain affiliate links which help support SweetMemoryStudio.com.