Top Best Wearable Cameras (2022)
With a top rated wearable camera, we can capture our surroundings without much effort. A wearable camera is ideal for life-casting and vlogging. Wearable cameras are clip-on cameras, smartwatch cameras, glasses, and body cameras ideal for for running, skiing, hiking, and travel photography. The best wearable cameras should be:
Built-in Wifi
Body-mounted or clip-on
4K capable; best for time lapse and slow motion
Putting a wearable camera on, you will not feel that you have a camera hanging around your neck. Hidden design, the camera also leaves your hands absolutely free. This wearable camera will do everything for you and save you a lot of time, especially when you travel.
Automatically records everything that happens to you. The best wearable camera makes it easy for several particular purposes: discreet, spying, and security. Believe it or not, body cameras will be more about AR reality and data. You can easily take action shots wherever you are with these awesome connected cameras. Sooner or later, wearable camera-centric smart glasses will eventually even replace smartphones altogether. Forget Google Glass!
Wearable cameras or body cameras will be the future. With the best wearable action cameras, we can capture more photos than ever when we travel.
Best Wireless Hidden Spy Cameras
A List of Top Best Wearable Cameras
GoPro Hero 6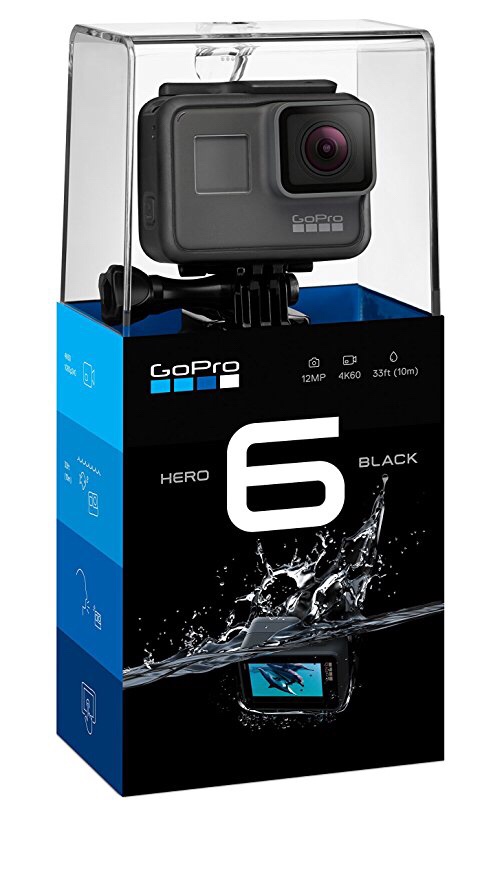 GoPro HERO6 Black is the best 4K action camera this year. It's a nice upgrade from its successful predecessor HERO5. The Hero6 is popular among most photographers worldwide. Please read my list of the best microSD Cards for GoPro.
Fast 5GHz Wi-Fi
4K60 and 1080p240 video
Waterproof to 33ft (10m) without a housing
SereneLife HD Clip-On Camera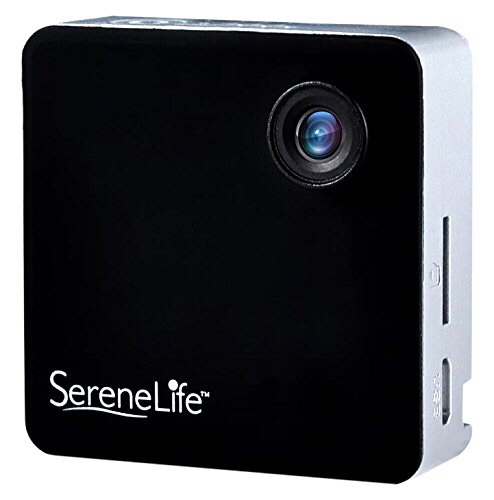 If you want to buy portable and compact wearable camera, this camera will fit you. It's easy to setup and use.
Built-in WiFi
Dimensions only 2 x 0.6 x 2 inches
With full HD 1080p Video Recording
Anti-Shake Camera Stabilization
WOLFCOM VENTURE Body Camera set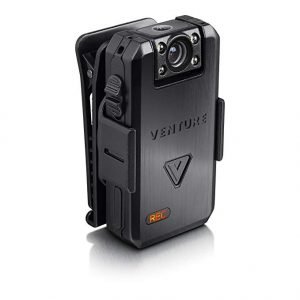 You'll be able to clip this camera to anything you want. You can either use it as a body camera or a car camera or a bike camera. It's very ideal for law enforcers because of it can be adaptable, clippable, and wearable.
Small lightweight design
Built-in LED flash light
Rotatable lens
Promnico Police Body Camera for Law Enforcement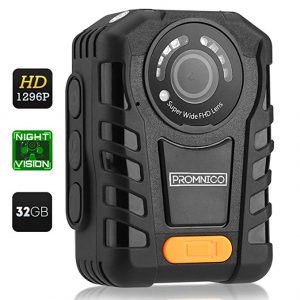 The Promnico camera can take on extreme weather. The 50-foot built-in night vision is very handy for you  to shoot sharp video even in low light condition.
Built-in display
Rugged and durable
Waterproof
FrontRow Wearable Camera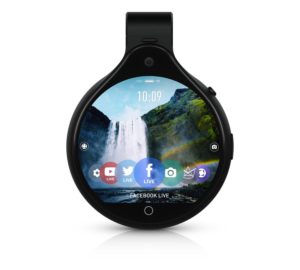 With this body, clip-on camera, it offers a unique first-person perspective. It can integrate seamlessly with a smartphone for instant content sharing. The FrontRow Wearable Camera comes with LCD touchscreen for device control, picture preview, and video playback. Video is great and the build quality is superb from such a small form factor camera.
The built-in WiFi
Ideal for live streaming
Average battery life is up to 50 hours
iON SnapCam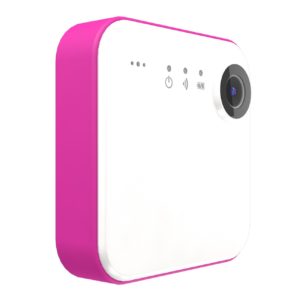 First of all, this is not a typical camera. You wear it to take amazing video and connects wirelessly to your smartphone for instant uploading. You can attach this iON SnapCam to clothing and backpacks. The SnapCam magnetic back and magnetic clip makes it very easy to wear your camera.
8MP stills or HD 720p30 videos
Built-in battery has a 7 day standby time
Mecam Classic wearable video camera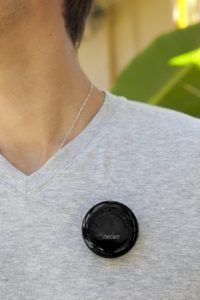 It's a super small size camera. Incredibly, it has the ability to shoot in low-light/dark conditions making the possibilities for capturing your life endless. It is a good camera for its purpose and price, although you will not shoot high end images with it and that was not the intent.
2 inches in diameter and 1 ounce in weight
iON SnapCam LE 1065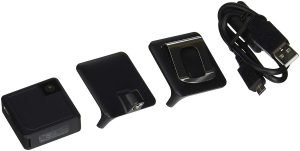 The SnapCam LE can connect via Bluetooth & Wi-Fi to turn your smartphone into a viewfinder and a live broadcast hub. A small camera from iOn most people can wear.
Professional quality up to 1080p
Supports microSD cards up to 32GB
Pyle Premium Portable Body Camera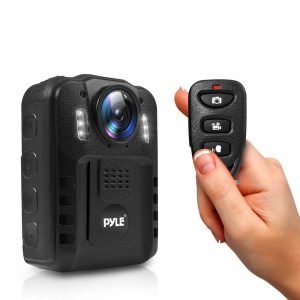 This wearable camera is ideal for security guards and enforcement officer. You can can attach the Pyle Premium Portable Body Camera to your shirt whenever you want.
Built-in 16GB memory and rechargeable battery
One-Button Image Snap Ability
WOLFCOM Capture Wearable Body Camera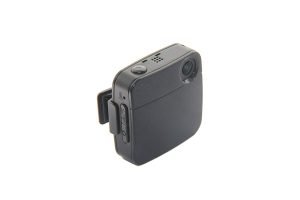 This wearable camera is only 24.5 grams and 1.61 x 1.61 x 0.51 inches, making it one of the smallest wearable live stream camera.
Lightweight and durable
Remote Viewing
Lenofocus Mini Body Camera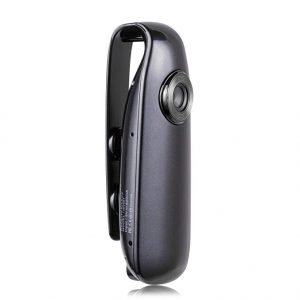 The best budget wearable plus spy camera you can buy this year. It's a portable pocket clip wearable camera that's capable of capturing video footage. You can also use it as a dash camera for car, bicycle, or even your home office security.
Easy to clip this Lenofocus mini body camera on front-shirt pocket and backpack
3 hours video recording by one charge
PogoTec PogoCam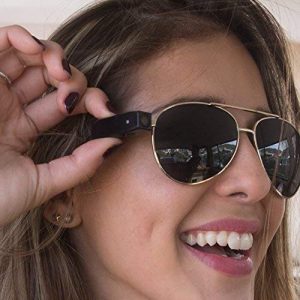 What's the best clip-on wearable camera glasses? By attaching this tiny PogoTec PogoCam camera to your glasses, so you can capture photos and videos when outdoor.
Works best outdoors
Store 100 photos or (6) 30-second video clips before transferring