The Best Universal Camera Battery Chargers
As a travel photographer, it's not always easy to find a reliable source of power to charge your camera battery. And let's face it, running out of battery is a photographer's worst nightmare. That's why having a high-quality camera battery charger is essential for any serious photographer on the go.
But what if you don't have access to a charger? Can you still charge your camera battery? The good news is that there are universal camera battery chargers that can work without a dedicated charger. In this list, we'll go over everything you need to know before investing in a top-rated universal camera battery charger.
Keep in mind that not all universal camera battery chargers are created equal. Some only work with wall outlets, while others can be charged in your car or even with a power bank. The best camera battery charger will not only ensure that your camera is always ready to go but also help your battery last longer. So, whether you're a professional photographer or an amateur hobbyist, investing in a top-quality camera battery charger is a must for anyone who wants to capture those unforgettable moments on the road.
Best Rechargeable Batteries for DSLR Camera Flashes
A List of Top 10 Best Universal Camera Battery Chargers
Watson Duo LCD Charger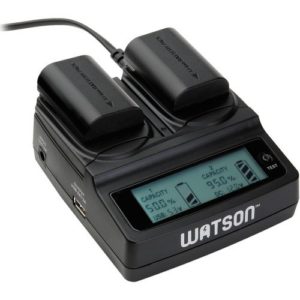 With this charger, each charging time is between 2-6 hr. It's capable to charge 2 NP-FW50 batteries through its own plates. The Watson Duo LCD Charger can charge the empty batteries really fast. It's one of the best dual camera battery chargers in the market.
Pros
It comes with 12VDC car charger that plugs into a cigarette lighter
Charge level information
Auto off feature
Cons
Expensive
Not very durable
LP-E8 Canon Battery Charger for Canon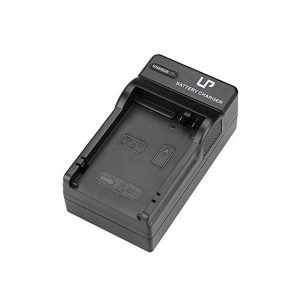 The Canon-branded battery charger is compatible with a range of cameras by Canon EOS 550D, 600D, 650D, 700 D, EOS Rebel T2i, T3i, T4i, T5i, Kiss X4, X5, X6. It's a quick charger for any rechargeable LP-E8 Li-ion battery with a longer cable, which is very convenient to charge your Canon camera battery. This LP-E8 charger is easy to fit in your camera bag and is very light only 3.5 ounces.
Pros
Good price
This product was tested by manufacturer to match OEM products
Cons
TOP-MAX 2 Pack LP-E17 Batteries and Travel Charger for Canon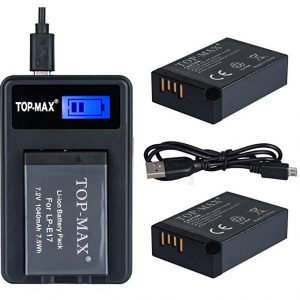 While the Canon LP-E8 charger doesn't tell the charging level, this travel charger from TOP-MAX 2 smartly tells exactly the charging levels. You don't really need to wait for a red light to turn green. In the box, you've got 2X LP-E17 battery, 1X charger, 1X USB cable.
For Canon EOS M3, EOS M5, EOS M6, EOS Rebel T6i, T6s, T7i, EOS 77D, EOS 750D, EOS 760D, EOS 8000D, KISS X8i Digital SLR Camera.
Lightweight charger, only 0.3 pounds
RAVPower Nikon EN EL15 Battery Charger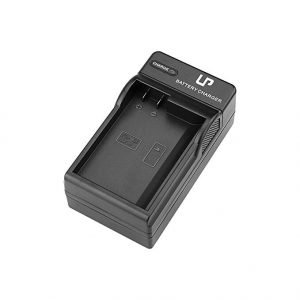 The best thing about the RAVPower battery charger is that it uses micro-USB input. So it's easy to charge with a USB wall charger, car charger, or external battery gives you more options than a standard battery charger than LP-E8 Canon Battery Charger and TOP-MAX 2 charger.
This RAVPower battery charger is compatible only with Nikon 1 V1, D7100, D750, D7000, D7200, D810, D610, D800, D600, D800e, D810a.
DSTE camera battery charger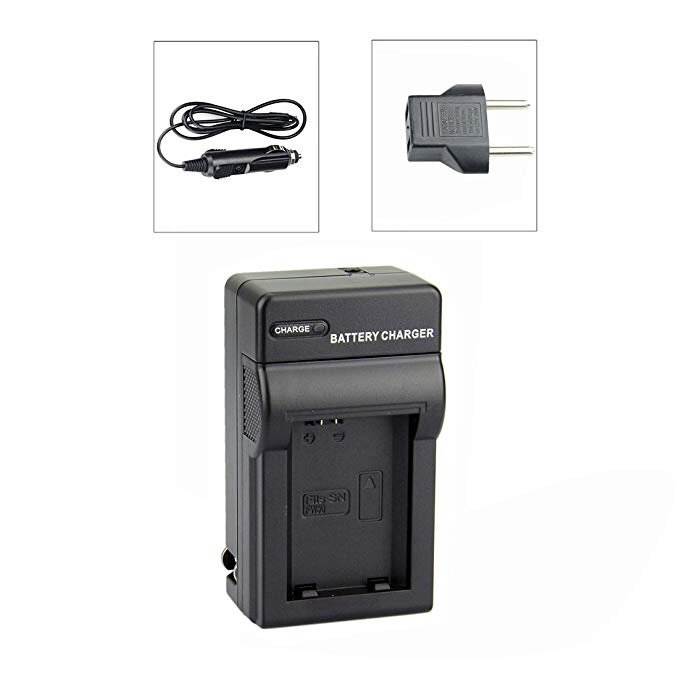 This charger is mainly for wide range of Sony camera batteries. It's one of the lightest chargers you can carry with you at all time. But it can charge your camera battery quickly, while the battery lasts long.
Kastar LCD Dual Smart Fast Charger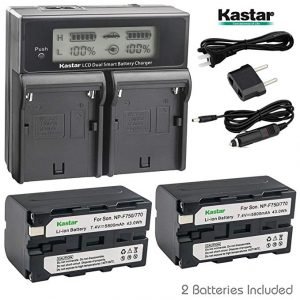 This Kastar charger is mainly for batteries with 6.8V-16.8V of any capacity. The charger is compatible with many digital camera batteries.
Reliability and high efficiency
Cheaper than the Sony brand charger
Intelligent Dual Fast charger LCD display
Sony BCTRX Battery Charger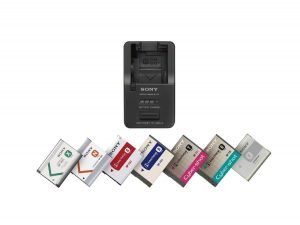 It's the best charger for Sony camera batteries for traveling.
Ultra-compact size & retractable plug
Universal voltage 100V-240V (50/60Hz)
Juicebox V-Mount Battery and Charger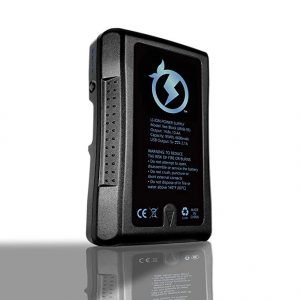 You should have this camera battery charger everywhere you go.
Compact, lightweight
LED charge level display
overcharge and over-discharge protection
INLIFE LCD Display Universal Battery Charger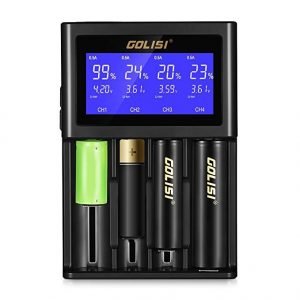 As its name, this INLIFE charger is compatible with a wide range of batteries. Overall, it's the best money saver.
Large LCD Display
Monitor state of batteries
Miboxer Smart Universal Battery Charger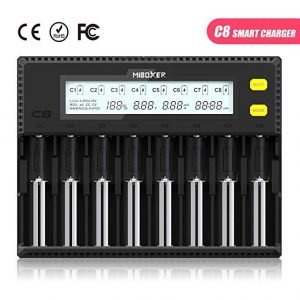 Ideally, the Miboxer is the best for charging AA batteries. The display indicates all the necessary information and status of the current charge.
8 independent charging slots
Support car charger input
Anti-corrosion and anti oxidation
Durable