What features to look for when you want to buy a new dash cam or car on-dash mounted video? You'll learn more in this review about some of our selected, best dash cams. You'll have some choices to choose, from the best dash cams (most expensive) to the cheap, good ones. The dash cam is also known as in-dash cameras for your car, which is very helpful to record everything happening in front you while on the road. The dash cam is one of the must-have accessories among drivers.
Garmin – Dash Cam 35 GPS Driving Recorder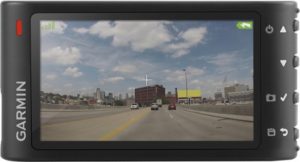 It's a popular brand for drivers. What's great about Garmin's Dash Cam 35 GPS is that the recorder features a 3″ LCD screen and G-Sensor technology. This means that you can record and review footage of accidents in your vehicle. It comes with a built-in GPS, which offers detailed information about the time and location of incidents. When you unbox the Garmin Dash Camp, you've got a Dash Cam 35 GPS Driving Recorder, an adhesive mount, a power cable, a USB cable, a microSD card, and an owner's manual. The Dash Cam is one of the best products to recommend because it capture 30 frames per second and the video resolution is up to 1920 x 1080. It has an adjustable resolution of 720p and 1080p. It has a wide screen lens that puts your peripheral vision to shame. It does not have internal memory. It comes with a 4gb microSD card. You can use a microSD card up to 64gb. You can format the microSD card from the command screen. It runs in a loop. It is not touch screen. The screen is 3″ across. There is a crosshair in the middle so that you can center it. Overall this is a very solid dash cam. The Garmin dash cam has a good build quality; the unit is compact and lightweight and setup is quick and easy. A major plus is that it works on Garmin Express so you can check it periodically & update software when available. Garmin dashcam player is easy to watch any saved videos, just download the player.

Spy Tec G1W-CB 1080P HD Car Dash Camera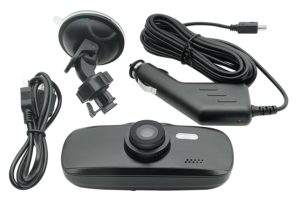 This dash cam made by Spy Tec is about half the price of the one from Garmin. Two best things about Spy Tec G1W-CB 1080P HD Car Dash Camera is that it works well under extreme weather temperature. In addition, this cheaper dash cam produces full HD quality video with a 120 Wide Angle Lens. Quick things to know about this dash cam:
1080P HD Video & Audio Recording
G-Sensor Capabilities
2.7″ Video Screen
Novatek NT96650 + Aptina AR0330
Weighs only 1.2 Oz
Includes a suction mount that allows Easy-to-Setup
Plug and drive without worry
Records in Loop Recording
Takes up to 64GB SD Card
So it's a robust dash cam with tons of features. It has a nice sturdy mounting bracket and is easy to use. It gets great picture quality in both day and night driving, something others in much higher price brackets still lacks. The Spy Tec dash cam is pretty simple. It plugs and plays with a micro SD card (which you have to purchase separately). It came in a generic orange box which does not say anything about G1W-CB or has any reference to it. The box just says dashcam. After setting it up and putting a memory card in there, the dashcam records excellent quality.

Cobra CDR-855BT
We also recommend this dash cam by Cobra. The CD-855BT records the road ahead in 1080P Full HD video. It is very easy to use. Simple to mount, power, and drive! The intuitive user-interface makes setup and control a snap.