Top Best Label Makers for Small Business (2022)
When you start running a small business you have to keep your things organized. This is not something new but most people don't pay attention to this fact. One of the best ways to keep your things together is to label them, so now you'll see a review of the 10 best label makers for small business.
Best Universal Travel Plug Adapters
A List of Top 10 Best Label Makers for Small Business
Dymo DYM12966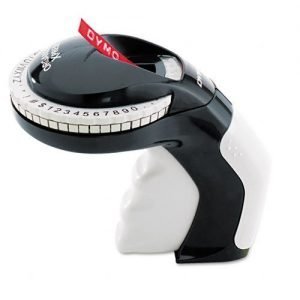 On the 10th position we can find the DYM12966. This label maker from Dymo is comfortable and easy to use. It features a turn-and-click labeling system and enhanced tape-cutting to make it easier to print the label. This label maker is really cheap and such intuitive, but it can make you spend some time turning the wheel to select the letters and that can get you pretty anxious.
Brother P-touch Cube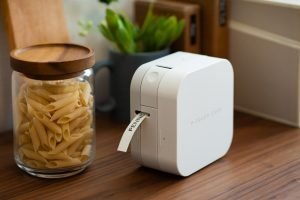 On the 9th position we have a bluetooth device, the Brother P-touch Cube that will print your labels sending them via an app called "P Touch". You can choose between lots of fonts and colours for the backgrounds of your labels. It's such comfortable and easy to use also but it includes a battery which you will have to charge in order to use it.
In some smartphones the bluetooth connection can cause some compatibility problems and also we have to count with the fact that is pretty expensive.
And in the 1st place we have the Brother P-touch PTD210. This may be the best label maker for small business. You have lots of choices on how to print your label, even text and background color and it prints instantly, so you can choose between something informal or something more professional.
It has a really great durability and its keyboard display is also quite fine. But the good thing about this label maker is that it comes for a cheap price and it's such a good win on the price/quality relation. Definitely the best of all.
Dymo LabelManager 280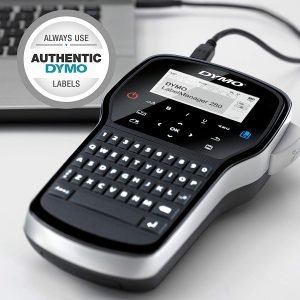 On the 8th and 7th position we can find upgraded versions from the last ones. Firstly the Dymo LabelManager 280, which includes what the DYM12966 has but the new thing is that you have a keyboard display under the screen where you can type your labels and print them automatically. It also offers a correct and word select system so you don't have to keep erasing all the letters. The price also grows quite a bit.
Brother P-touch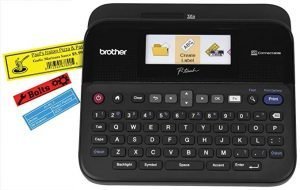 The other label maker is the same as the Brother P-touch but with a fully autonomous system. You have to type your label in the keyboard and select which colour or font you want and then print it. It works better than the cheaper model but it's pretty expensive.
In the 5th position we have the big brother of the last one. This time the label maker comes with a AC so you can connect your pc and print your labels from there. There's not much more to say about it because it just upgrades some characteristics of the little brother such as the battery capacity or a better coloured screen. The price is high so you want to see it as a useful label maker to your type of business.
P-touch enterprise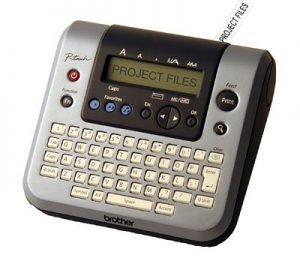 In the 6th position we see another model from the P-touch enterprise. This one is also autonomous and its interface seems pretty similar to a calculator, is handy and also writes your labels smoothly. This one is quite more recommended if you want to keep things seriously and professional.
Maybe is more suited for a company than for a person who just wants to label his things, but its cheap price makes it a good choice for either use. Highly recommended.
DYMO LabelManager 160 Handheld Label Maker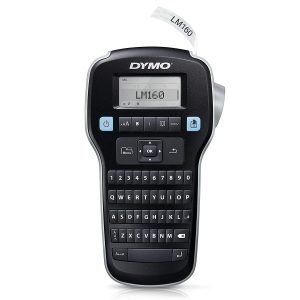 In the 4th and the 3th position we have two models that have the lightweight shape. Both Dymo LabelManager 160 and Brother P-touch PTH110 are very useful and offer an elegant and simple text.
Brother P-touch PTH110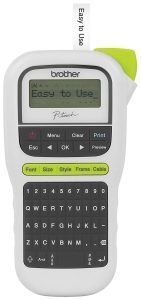 As the other ones they offer a keyboard display in QWERTY format and some text editor to print as fast as you can. The fact that they are in these positions is that they are cheap and really useful for a small businesses.
Dymo LetraTag LT-100H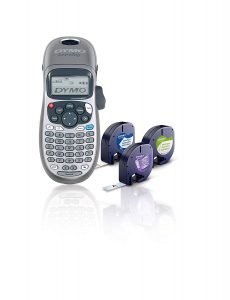 In 2nd place we have the Dymo LetraTag LT-100H. This is the most common label market around small businesses such as little shops or bazaars. It's very easy to use and it has a very handy keyboard display and the best screen in the top. Its prints are quick and simple but it also offers 3 different labeling tapes, so you can change between them. It is very recommended also because of its durability and its cheap price. Very recommended.