Top 10 Best Portable SSD Hard Drives
What's the best external hard drive for photos for photographers? An SSD (solid state drive) hard drive, of course. It's an improvement version of the HDD (hard disk drive). Why do photographers should adopt this new SSD hard disk technology? The reason is simple: just like a memory stick, there are no moving parts within an SSD hard drive. So you've got both reliability and high performance for photo and video editing. I'll go through some of the best portable SSD hard drives by looking into two main factors, speed and reliability. Top rated external SSD external hard drives for photographers should be:
USB-C compatible for fast data transfer
Shock, dust, and water resistant
Small and lightweight
Compatible with major operating systems like Mac, Windows, and Linux
Best USB C External SSD Hard Drives
Best USB C Hard Drives
Of all the digital storage, the SSD technology is a good investment. For most travel photographers, what we need most is digital storage to keep all their photographs. Having the best SSD hard drive is essential for most of us. I chose the to best portable SSD hard drives over normal external hard drives because of these two factors: reliability and speed.
These features are what we need to pay attention to before buying an external hard drive to store and backup our photos. The top rated external  hard drives will make photographers and videographers easier for use in the home studio or travel, especially for backup large photo files. There are times we our normal external hard disks are having issues due to its old technology. With the best portable SSD hard drives you'll feel more comfortable storing your valuable photos.
What's else? If you're looking for a gift idea for your friend who's a passion photographer, giving the best external SSD hard disk is a great choice. The list above gives you a variety of options for either Windows or Mac users.
A List of Top 10 Best Portable SSD Hard Drives for Travel Photographers
SanDisk Extreme 900 portable SSD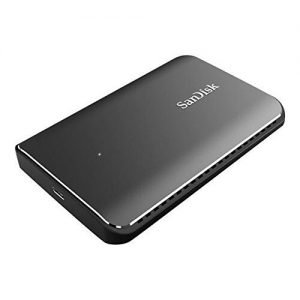 Top of the notch SSD hard drive from global brand SanDisk, the Extreme 900 portable SSD is unbeatable in term of speed. This is amazing. Photographers with high end DSLR camera love this kind of high-performance portable SSD hard drive. You don't even need drivers when connecting your computer to the hard drive. The other important feature we should not overlook is temperature and impact resistant.
Pros
Read up to 850 MB/s and write up to 850 MB/s, using USB 3.1 Gen 2
Compatible with PC & Mac computers
Cons
Speed not matched as mentioned
Not for running operating system
Samsung T3 Portable SSD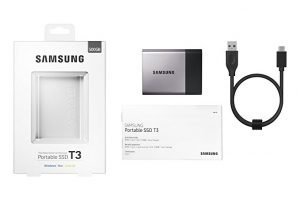 Second after SanDisk, I'd recommend Samsung T3 Portable SSD. The Samsung SSD T3 works well with PC, Mac, and even Android operating system. It's very compact and lightweight. This sleek SSD hard drive fits well in your pocket, so you can take all your photos with you anywhere you go.
Pros
Read-write up to 450 MB/s
Achieve the best performance with USB-C cable (make sure you have a USB-C cable support at least 5Gb/s transfer speed)
Cons
Not friendly with Apple devices
VectoTech Rapid 2TB External SSD USB 3.0 Portable Solid State Drive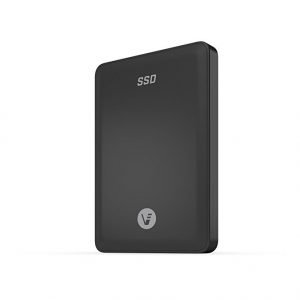 This portable SSD hard drive is a great addition to your storage needs. It's easy to use; it's plug and play. The SSD drive offers fast transfer speeds. Slick and lightweight is usually preferable by travel photographers. In addition, VectoTech Rapid Portable SSD is shock and vibration resistance, so it's a plus when you move around a lot.
Pros
Super fast Read/Write speeds up to 450Mb/s
Shock and vibration resistant
2-year manufacturer warranty
Cons
Need driver installation with Mac OS powered devices
PNY Elite Portable SSD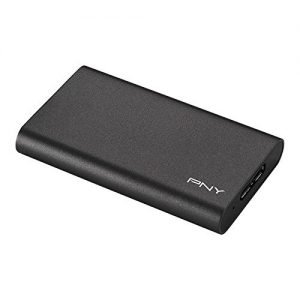 This external Solid State Drive is ideal for photographers, videographers, graphic designers who needs to back-up or transfer large files. It was built with performance and reliability in mind. It's also probably one of the most compact SSD hard drives in portable SSD class. It works on MAC and Windows out of box. Plug and play. The down size is storage capacity available, unlike the above reviewed portable SSD hard drives, which offer more capacity.
Read up to 430 MB/s and write up to 400 MB/s
Great look, feel and quality of materials
WD 2TB My Passport SSD Portable Storage – USB 3.1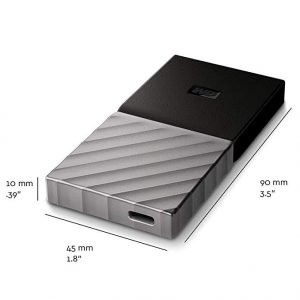 What I really love about this WD My Passport SSD hard disk is its shock-resistance, compact storage in a durable design. The automatic backup feature is useful for most photographers. Overall, it's the best SSD portable hard drive for Macs.
Read speeds up to 540 MB/s
USB Type-C and USB 3.1
U32 Shadow External 2TB USB-C (3.1 Gen 2) Portable Solid State Drive SSD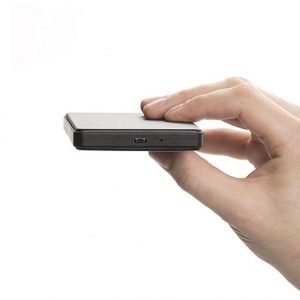 The Thunderbolt 3 compatibility makes the U32 Shadow External SSD drive outstanding for its speed and performance. On the other hand, this SSD hard disk is quite portable, which makes it easy to pack and travel.
Compatible with USB 3.1/3.0 and Thunderbolt 3
Durable build and design with aluminum housing
LaCie Rugged 1TB Thunderbolt and USB 3.0 SSD Portable Hard Drive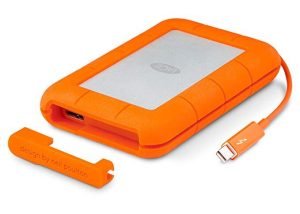 If you travel a lot for photography purpose, LaCie Rugged Portable Hard Drive will survive extreme data security in most circumstances.
Shock, dust, and water resistant for all-terrain use
Speeds of up to 387 MB/s
Seagate Portable 4TB External Hard Drive USB 3.0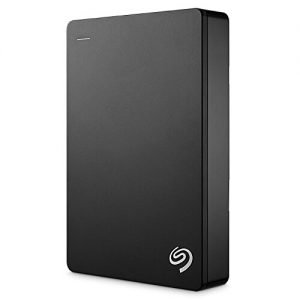 Seagate has been popular for years as a hard drive maker. This external SSD hard drive is quite affordable for most photographers. What's more? You won't sacrifice the reliability with this Seagate brand. Overall, it's the best cheap external SSD hard drive everyone can buy.
Lightweight and compact design
Plastic top cover
Mac compatibility
Samsung T5 Portable SSD
With read and write speeds up to 540 MB/s, it's a great travel hard drive for photographers. It's compact and lightweight.
Compatible with Windows, Mac OS, and Android devices
Metal design
Read-Write speeds of up to 540 MB/s
Comes with USB Type C to C and USB Type C to A cables
SanDisk Extreme 500GB Portable SSD: The Best Waterproof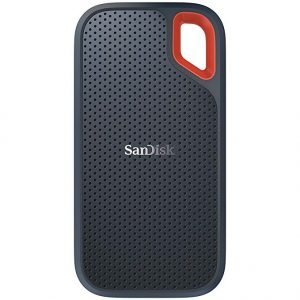 If your ultimate choice is the best water-resistant external SSD hard disk, you should not look further. The SanDisk Extreme 500GB is my favorite.
Up to 550MB/s read speeds
IP55 for water and dust resistance
Shock-resistant (Shock-resistant (up to 1500G)
Vibration-resistant (5g RMS, 10-2000 HZ)
Non-operating temperature
For PC and Mac users
Toshiba Canvio Advance 2TB Portable External Hard Drive USB 3.0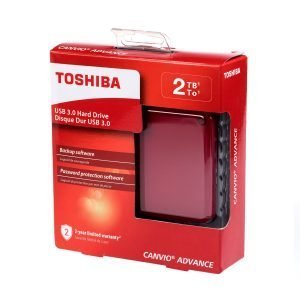 Compatible with Mac and Windows, the Toshiba Canvio is a USB 3 portable hard disk made for storing photographs. It's quite easy to use with a MacBook laptop to backup photos. Overall, it's very reliable.
For those photographers with a massive collection of photographs, I'd recommend that you should either buy a few of the Toshiba Canvio external hard drives or get the 4TB capacity.
Slim design
Toshiba Storage Backup Software (downloadable)
Automatic backup and password protection