The Best SD cards for GoPro
Nothing can be more frustrating for a videographer or photographer than running out of storage space in the midst of an important shoot. This is the last thing you want to experience, which is why it's crucial to find the best SD card to avoid such situations. Many photographers and videographers ensure they have an ample supply of SD cards with them during their shoots. If you're in search of the top-notch SD cards, you've come to the right place as we have curated a list of the five best SD cards for GoPro available in the market.
The SD cards discussed in this article are among the finest products currently available. They have been carefully selected based on their performance and reliability. Therefore, if you're looking for the best SD card for your GoPro, I highly recommend considering one of the aforementioned SD cards.
A List of Top 5 Best SD Cards for GoPro
SanDisk 256GB Extreme MicroSDXC UHS-I Memory Card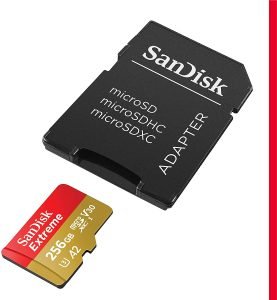 SanDisk is known for designing some of the best SD cards, and their 256GB Extreme MicroSDXC memory card is no different. This card features up to 160MB/c read speed, allowing you to save a significant amount of time when transferring high res images as well as 4K UHD videos. In addition to that, it features up to 90MB/s write speed giving excellent and fast shooting. It is also 4K UHD and FHD ready, along with UHS speed class 3 and an incredible video speed class 30.
Pros
It is rated A2 for its excellent loading speed.
Designed and tested in harsh conditions.
Comes with a 30-year warranty.
Offers top-notch writing speed.
Cons
It is only compatible with devices that reach 90MB/s writing speed.
Lexar Professional 1000x 128GB MicroSDXC UHS-II Card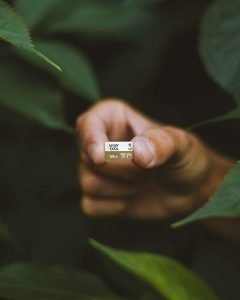 Lexar Professional MicroSDXC offers high-speed performance. The card incorporates UHS-II technology (U3), offering an incredible speed of up to 150MB/s (1000x) faster. This is an excellent memory solution for GoPro users since it is designed for high-speed capture and shooting high-quality images. With this SD card, you will shoot FHD, 3 D, or 4K videos with the utmost ease. It also offers high-speed file transfer from the card to your PC, accelerating your workflow significantly.
Pros
It comes with lifetime product support.
You will get to enjoy a high-speed performance.
It is ideal for GoPro users.
It is best for shooting various video resolutions.
Cons
Significantly less writing speed.
SAMSUNG (MB-ME256GA/AM) 256GB 100MB/s (U3) MicroSDXC EVO Select Memory Card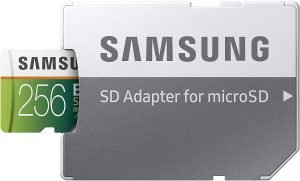 Samsung is a well-known company when designing high-quality products, and their Samsung MB-ME256GA/AM memory card is no different. This product is ideal for GoPro users who want to create 4K videos. It is suitable for high-resolution videos, images, and even gaming making it a highly versatile product. The best part is that it features a sequential read and write performance level of 100MB/s and 90MB/s, respectively. It has been designed to last for an extended period while giving top-notch functionality.
Pros
It features extended compatibility.
It comes with a 10-year warranty.
This SD card is ideal for recording different resolutions.
It offers incredible speed.
Cons
SanDisk Extreme Pro SDXC UHS-I U3 A2 V30 128GB + Adapter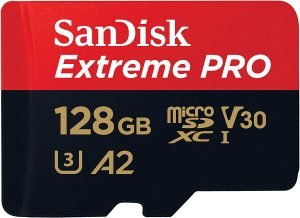 This is another top-notch product from SanDisk. The Extreme Pro SDXC is designed for extreme waterproof, temperature proof, x-ray proof, and shockproof. In addition to that, this SD card delivers both 4K and FHD resolution for video recording as well as Playback. When it comes to speed, this SD card features UHS Speed Class 3 (U3) along with a video Speed Class 30 (V30) for 4K UHD.
Pros
It offers a transfer speed of up to 170MB/s
It is rated A2 for its performance.
It is ideal for use in extreme conditions.
Offers high-quality resolutions.
Cons
It is not compatible with several devices.
Delkin Devices 256GB Select MicroSDXC UHS-I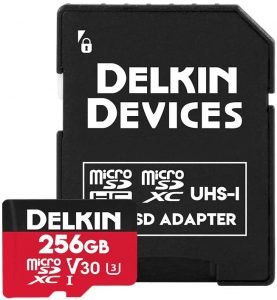 Delkin is a top-notch SD card ideal for GoPro users who want to record Full HD 1080p videos. It is photo-burst, time-lapse, Protune as well as HDR-ready. When it comes to speed, this SD card offers read and write speeds of 100 MB/s and 80 MB/s, respectively. In addition to that, it features UHS-I Videos Speed Class 30 (V30). The best part is that it is shock, water, and x-ray proof.
Pros
Offers top-notch speed.
It is highly reliable.
Made for extreme conditions.
It is ideal for recording quality videos.
Cons