The Best Waterproof Camera Bags
If you love photography while engaging in water activities such as kayaking, swimming, snorkeling or at the beach, it's important to protect your camera and its accessories from water damage. A waterproof camera bag is an essential accessory for any photographer who wants to keep their camera gear safe and protected.
When choosing a camera bag, it's important to look for one that is rated as water-resistant, as this will help to keep your camera dry and safe from the elements. In addition, a top-rated water-resistant camera backpack or underwater camera bag can provide added protection for your photography equipment.
To help you choose the right waterproof camera bag for your needs, we have compiled a list of some of the top-rated options on the market this year. Whether you are looking for a DSLR camera bag for kayaking or an underwater camera bag for snorkeling, these options are sure to meet your needs.
Remember that keeping your camera gear safe and protected is key to capturing those amazing shots while exploring the great outdoors. So, stay adventurous and invest in a quality waterproof camera bag today!
Best Sling Backpacks for Laptop
A List of Top 10 Best Waterproof Camera Bags for Kayaking
miggo Agua Stormproof Backpack 85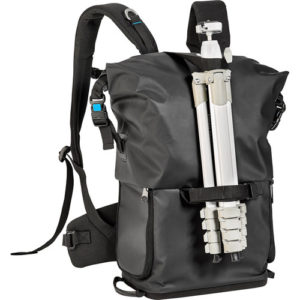 As it's named after, miggo Agua can take on extreme weather. This water-resistant camera bag can hold a DSLR camera with 70-200, 2 lenses, a flash, and a 15.4″ computer laptop and a tablet. This is one of the best camera bags for outdoor shooting. You no longer have to worry about getting your expensive gear damaged.
Pros
Adjustable shoulder straps
Water repellent zippers
Front tripod holder
Cons
Lowepro DryZone 200 Backpack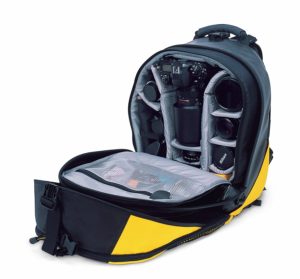 Just like any other bags made by Lowepro, this one provides a nice protection for your camera. The waterproof compartment can store your DSLR camera and most accessories you need for hiking, camping, or waterfall photo shooting.
Pros
Self-draining mesh pockets
Tripod holder
Durable
Cons
Quite big and heavy
The zipper is most annoying to open and close
OverBoard Waterproof Dry Tube Bag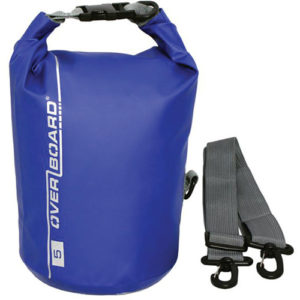 Made from nylon-coated tarpaulin, this camera is not just water resistant, but also durable. It's one of the best choices for taking it to the beach or holidays.
Pros
Can wear it sideway
Sturdy waterproof camera bag
The material is very rigid
Cons
Average design
Not large enough to store everything
Abonnyc DRLBP-CZ Waterproof Anti-shock Backpack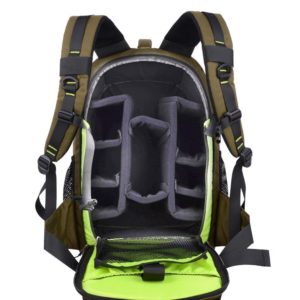 For under $100, this camera bag is a good option if you're not looking to spend a lot of money on a water-resistant bag. This nice, comfortable camera backpack can load all your necessary gear and accessories.
Pros
Affordable price
Durable and padded construction
Easy to organize your items in the bag compartment
No headphone holes
No jet pack
Cons
Average build quality
Not easy to access pocket for camera accessories
Durability: average
TUBU Camera Backpack for Outdoor Hiking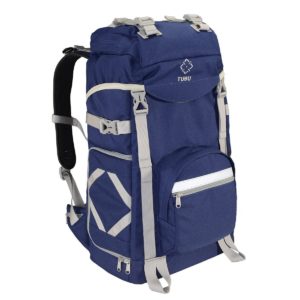 A waterproof camera bag made by an interesting group of photographers who love photography. This camera bag is a dream of photographers who take on making the products for themselves and other photographers. The bag maker, based in Hong Kong, focuses on the design and quality.
Pros
Rugged, stylish sports design
Lightweight
Breathable backing
Very durable
Cons
Small internal spacing compartment is not very ideal for laptop
Best Underwater Cameras for Snorkeling
Camera Backpack Waterproof by G-raphy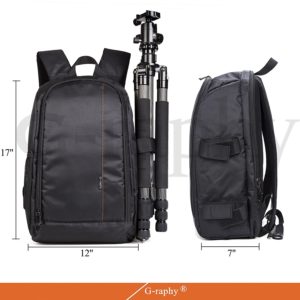 The G-raphy camera backpack can a lot of your stuff, 2 camera bodies, 4 lenses, a flash, tripod, extra batteries, lots of sd cards and a laptop. The laptop pocket in the front compartment is large that you can add an iPad or some more books. This is one of the best waterproof backpack for travel photographers.
Pros
Removable partition
Waterproof nylon
Well built for durability
Cons
Poor materials: not quite durable for heavy duty use
Beschoi Waterproof Lightweight DSLR Camera Bag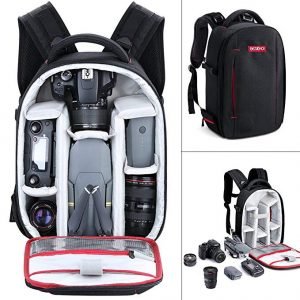 Most women photographers love this stylish water resistant backpack. It comes with plenty rooms for all your photography equipment. It's one of the lightweight camera backpack on this list. I love the interior pockets and front zippered pocket of this Beschoi waterproof camera bag.
Pros
Adjustable shoulder straps
Waterproof nylon fabrics
Comfortable and spacious
Cons
Build quality and materials: average
DryZone BP 40L Waterproof Camera Backpack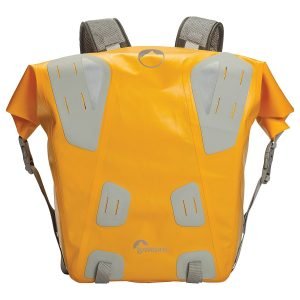 Ideal for outdoor photographers who love water sport. This Lowepro brand bag provides lots of space and and protection for all of your expensive cameras and gear.
Pros
Lightweight
Waterproof fabric
Durable and breathable comfort
Cons
Not for use daily
Difficult to remove the inner bag.
Ape Case Pro SLR Bag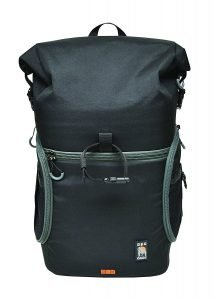 With a removable DSLR camera bag compartments, you can easily organize the gear and accessories. In addition to this, the Ape Case Pro Bag comes with a weather resistant case. It can load Mavic Pro and goggles, chargers, 5 batteries, screen, filters, and still has room for more. Amazing!
Water resistant cover and attachable storage pouch
Adjustable harness
Mission Workshop Sanction Rucksack Backpack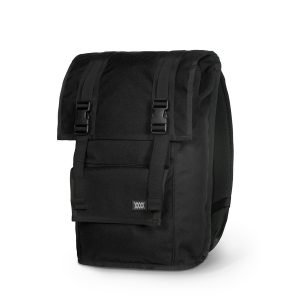 I like this weatherproof rucksack for its compactness. The fabrics and military spec construction makes it last. Buy this backpack to get back to school.
Pros
20L compartment
Large zippered pocket fits most 15" laptop computers and larger tablets
Made in the USA with a lifetime warranty
Cons