Top Best 4K HDMI Cables for Gaming
You ask: which HDMI cable should I buy? Based on your need, there are many options available: 4K, 3D and HDR compatible cables. All HDMI cables don't offer the same quality. In this list, you can go through my recommendations of the best 4K HDMI cables for gaming you should buy this year. If you've got a 4K TV, you'd need to get the right (quality and length) HDMI cable for that. High quality cables are made of oxygen-free bare copper wiring and triple-shielded. What is the best HDMI for gaming?
Do you really need a special HDMI cable for 4K? Usually, an HDMI A Male to A Male cable is very useful in every home and studio. The HDMI should support Ethernet, 3D, 4K video and Audio Return Channel (ARC). The best 4K HDMI cables allow us to connect a Blu-ray player, TVs, and Apple TV, computers.
Never compromise the quality as the cable is the mean to offer what you expect. Before buying a new HDMI cable, it's good to get a durable product. Optimal quality for your devices is also essential.
Also: Best 4K HDMI Splitters
A List of Top Best 4K HDMI Cables for Gaming
AmazonBasics High Speed HDMI Cable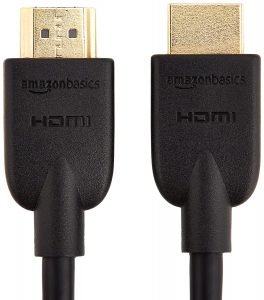 This thick cable will give you the quality you're looking for. There is no need to buy more expensive HDMI cables. It's cheap. It works. Why I recommend this as one of top 4K HDMI cables you should buy? It's simple. You'd get the best value for your money. Why should you waste your money elsewhere when you can get this at a good price? With this AmazonBasics HDMI cable, you can get 4K HDR and Dolby Vision. Also, it works with Apple TV.
4K Video at 60 Hz, 2160p, 48 bit/px color depth
Up to 18Gbps
Backwards compatible with earlier versions
HUANUO High Speed HDMI Cable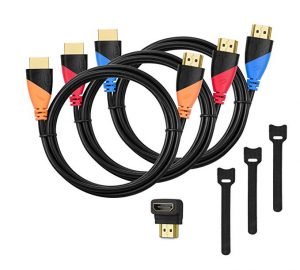 With high quality PVC protective jack, this HUANUO HDMI cable can produce better image and sound quality. The design makes it more durable than the other HDMI cables.
Triple shielding and gold-plated corrosion-resistant connectors
Transfer Rates up to 340Mhz or 10.2gbps
Ultra HD 2016p, 3D Format, Quad HD 1440P, Full HD 1080p
BAM 3 Pack High Speed 4K HDMI Cables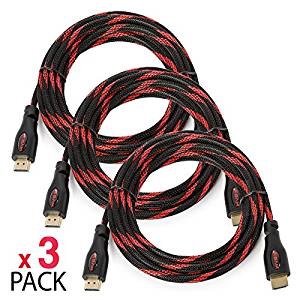 Another design to last, the BAM HDMI cable comes with a protective braided nylon jacket with extra shielding, along with gold plated.
Support for Ethernet, 3D, 4K video, ARC, 1080P TVs, Deep Color, TrueHD, and DTS-HD
Transfer support rates of up to 340 Mhz or 10.2 gbps
Syncwire High Speed HDMI 2.0 Cable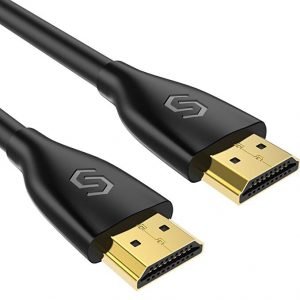 Made from high quality material, the Syncwire HDMI cable is quite durable. Whether you need a cable for streaming or gaming, this has to be on this list. Good weight and well-insulated, it's just available for just under $10.
Transfer rates up to 18 Gbps
Supports Ethernet, 3D, 4K, Full HD, 48 Bit Deep Color and Audio Return Channel (ARC) and hot plugging
Wireworld Island 7 HDMI 2.0M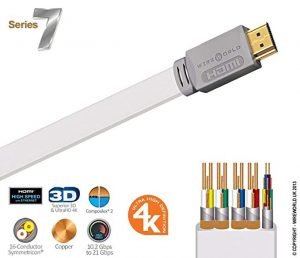 What sets this HDMI cable from Wireworld apart is its smart design. If you're an audiophile, you should get this top rated HDMI cable. Why? It's built for this high definition audio quality.
Flat, flexible Symmetricon design
HDMI Cable 10 FT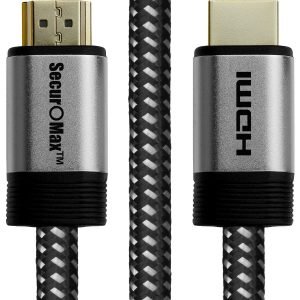 This SecurOMax HDMI cable eliminates all network & audio cables between devices.
4K UHD HDMI 2.0 Ready
Braided Cord
Ultra High Speed 18Gbps
Gold Plated Connectors
Twisted Veins HDMI Cable 6 ft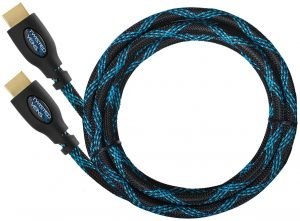 Another top rated product from Twisted Vein that I should recommend most gamers, photographers, and videographers. Good price and value in one.
Pearstone Standard Series HDMI to Micro HDMI Cable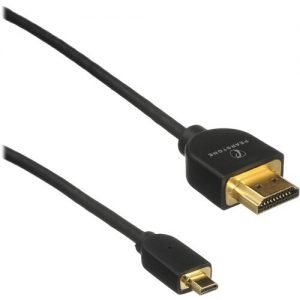 You'd need this Pearstone HDMI to Micro HDMI cable to connect to gadgets or devices with a micro HDMI port. The Pearsone is a great cable for the price! It works perfectly.
Supports 3D, 4K
Up to 1440p Resolution24k Gold-Plated Connectors
uni USB Type-C to HDMI Cable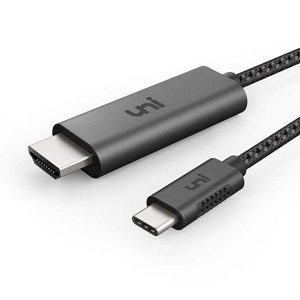 In need of streaming sports events, watch movies, gaming, from your phone over a USB C and HDMI cable? Buy this uni USB Type-C to HDMI Cable. Overall, it's one of the best HDMI cord with USB C on the other end.
Raided nylon cable
Durability and user-friendly non-slip design
CHOETECH USB C to HDMI Cable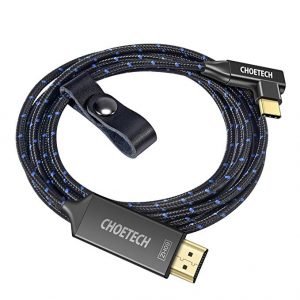 CHOETECH USB Type C to HDMI cable will give you smooth and stability video streaming. Overall, it's one of the best HDMI cord with USB C on the other end. Compatible with Android phones and Chromebook, the CHOETECH USB C to HDMI Cable is plug and play.
Nylon braided design with aluminum housing
MOKiN USB C to HDMI Adapter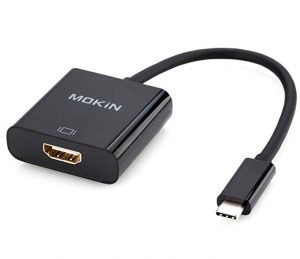 MOKiN has this USB-C To HDMI adapter cable, which is ideal for the latest generation of laptops. You'll be able to mirror video and images from your computer laptop to your TV, monitor, or projector.
Easy to use; plug and play
No need extra power
HDMI Cable 6ft – HDMI 2.0 (4K @ 60Hz) Ready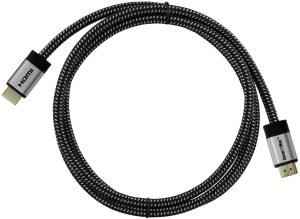 On this list is this heavy duty high quality HDMI cable, which is ideal for 4K TV and monitor. It's a sturdy and tough cable for permanent connections. One of the best choices on Amazon.com, it simply works for 4K 60hz. You should get the 75cm long cable to avoid any issue. I also don't recommend HDMI cable for Apple TV.
Solid aluminium connector housings
HDMI Display Resolution: Up to [email protected]
Braided cord
100% pure copper wiring