Top Best Portable Digital Voice Recorders (2022)
For most filmmakers and photographers, recording sound is as crucial as the video and footage. With a top rated digital voice recorder, you've got an extra, dedicated tool for this particular purpose. Essentially, a digital voice recorder is useful for note taking when shooting photographs. The top best portable digital voice recorders for film should be:
portable
having long battery life per charge
recording high definition sound quality for film
Top Best Olympus Camera Accessories
Getting one of the best digital voice recorders will worth the money. It's always better to get the more expensive than the cheaper that will give you poor quality. Sony and Olympus have been known for making professional class sound recorders for years.
A List of Top Best Portable Digital Voice Recorders for Photographers & Filmmakers in 2021
Olympus Digital Voice Recorder WS-853 with Noise Canceling Microphone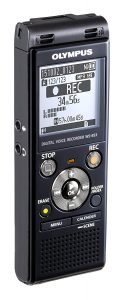 This Olympus audio recorder with mic works well even in high-noise places. You'll like the small display and the built-in USB adapter. The recorder is capable of recording high quality audio files for professional use. Our favorite feature is the built-in stand prevents surface vibration.
Built-in 8GB internal memory
Micro SD card slot
Playback speed control 0.5X – 2.0X
Noise cancellation for clear playback quality
Sony ICDUX560BLK Stereo Digital Voice Recorder with Built-in USB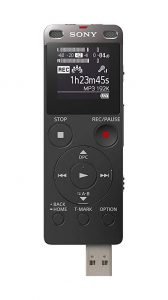 If you're a wildlife photographer, this is the best recorder for recording sounds like birds, crickets, trains and other natural phenomena. The microphone also works wonderfully.
Built in stereo microphone and voice operated recording
Three recording options: wide/stereo, narrow/focus and normal
Quick charge; up to 1 hour recording time, with 3 minute charge
Easy to use user interface and recording level indicator
Micro SD memory card slot, headphone jack & mic input. LCD backlight
Yemenren 8GB Sound Recorder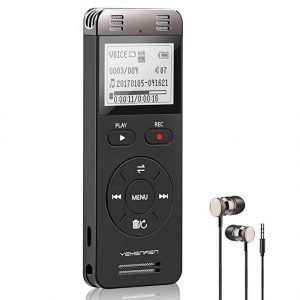 The Yemenren sound recorder is one of the cheapest on this list. However, it's the best for its price. Small and lightweight, it's also easy to use for most people.
8GB internal memory
Rechargeable Li-polymer battery
1536kbps voice resolution
Powerful double-microphone system with dynamic noise reduction
Olympus VN721PC 2GB Digital Voice Recorder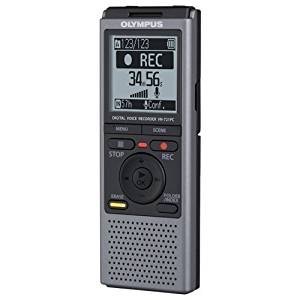 For photographers looking looking for a backup voice recorder, you might want to consider this Olympus, which is for under $100. It can record clear sound even in a large conference room.
2GB internal memory
Large LCD screen and speaker
Sony ICD-PX440 Stereo IC Digital Voice Recorder Built-in 4GB and Direct USB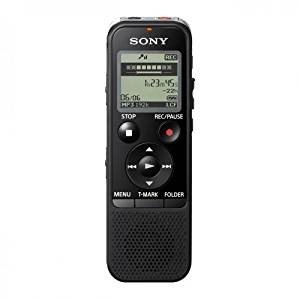 The Sony ICD-PX440 is another best budget audio recorder you buy. The sound quality can beat some more expensive recorders.
Built-in 4 GB memory
microSD card slot
Noise-free recordings
Philips DPM6000 Digital Pocket Memo Voice Recorder with Push Button Operation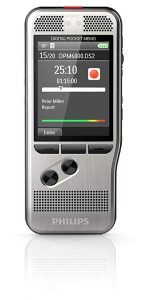 The best of the list is the Philips DPM6000. The professional sound recorder can capture high definition sound files. I recommend this portable digital recorder for its durability. The other great feature I like in the recorder is the power saving measures and Li-ion battery for longer use.
Two microphones
Stainless steel casing
Two microphones for superior stereo audio recordings
Convenient push-button for professional recording control
Robust stainless steel casing for extra durability
SpeechExec workflow software for efficient data management
High recording quality in DSS and MP3 format
Roland High-Resolution Handheld Audio Recorder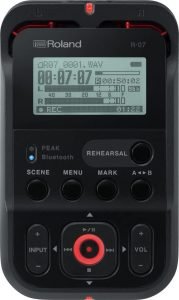 The Bluetooth control and low latency wireless monitoring lets you control and listen to content using supported smart devices and Bluetooth speakers. This is one of the most ultra portable audio recorders from Roland, a reputable company in this industry.
Lightweight compact hi-resolution
Bluetooth control and low latency wireless monitoring
Lightweight compact hi-res recorder with Qualcomm apt
Integrated stereo microphones for excellent recording quality capture
One-touch templates for instant setup in any recording scenario
Built-in speaker for convenient playback anywhere