Best Olympus OMD Camera Accessories for Beginners
Olympus OM-D E-M1 Mark I & II are the best Micro Four Thirds mirrorless cameras. These are also the best 4K cinema camera for filmmakers. What you really need most is the best accessories to enhance your photography. By adding new accessories, you'll have a complete set for your photography productivity. Essentially, this is a list of the best Olympus OMD camera accessories.
Although not the camera market leader, Olympus has many the top best digital cameras. The Olympus PEN-F is one of the best mirrorless micro four thirds digital cameras. It's small, compact, yet powerful. This camera comes with amazing features and takes high quality photos. All in all, these recommended camera accessories are essential for most photographers. You can even give them to your friend as a gift.
To add more accessories to your bag, here's the list of the best gear for you.
Best Accessories and Lenses for Panasonic Lumix Camera
A List of Top 10 Best Olympus OMD Camera Accessories for Beginners
SanDisk Extreme PRO Card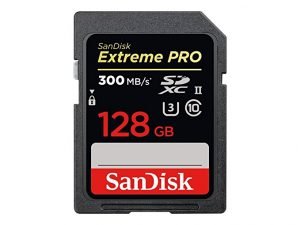 It's ideal for professional photographers and videographers recording extreme sports and other fast-action activities without dropping frames. You can choose the available capacity starting from 32 GB to 128 GB. This SanDisk is the best and fastest SD card I highly recommend. Most photographers trust this for its reliability and durability.
High read and write speeds
Cinema quality 4K video capture
Designed to withstand extreme environments
Olympus BLH-1 Lithium-Ion Battery
This is a recommended replacement battery for the Olympus E-M1 Mark II camera. It's more expensive than generic batteries, but it's also more durable. A must-have.
Chemistry: Lithium-ion
Capacity: 1720 mAh
Output Voltage: 7.4 V
ALSO RECOMMENDED: BLN-1 Rechargeable Lithium-ion Battery
This battery by Olympus features 1220 mAh will add extra power when you need it most.
Olympus – HLD-9 Power Battery Grip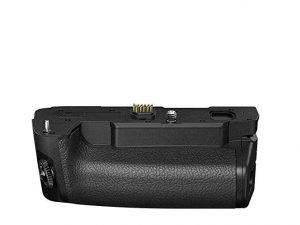 If you're looking for a comfortable grip along with extended battery life, this HLD-9 Power Battery Grip is the best choice for the Olympus OM-D E-M1 Mark II mirrorless camera. This grip does what its supposed to do. It extends the number of shots by allowing one additional battery to be stored in the grip.
Compatible with 1 BLH-1 battery
Dust, splash, and freezeproof
Manfrotto Befree Advanced Carbon Fiber Travel Tripod with 494 Center Ball Head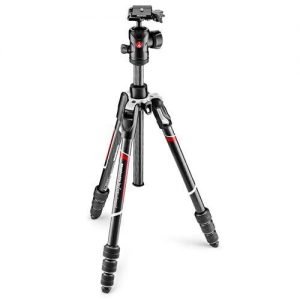 This Manfrotto is without doubt one of the top rated travel tripod for hiking and outdoor photographers. The carbon fiber legs make it light yet strong and sturdy. If you're looking for a travel tripod for your mirrorless camera, the Manfrotto Carbon Fiber is the best choice. Highly recommended.
Light, strong and sturdy
Ergonomic controls
Superior performance with maximum lightness
Center Ball Head with three independent ergonomic controls
Side pull selector ensures quick setup with both hands
Top Best Fujifilm Camera Accessories
Olympus M.ZUIKO DIGITAL ED 12-40mm F2.8 PRO Interchangeable Lens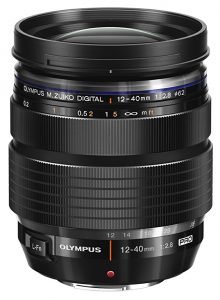 Compatible with Olympus and Panasonic MFT cameras, the Olympus M.Zuiko Digital ED 12-40mm F2.8 PRO is one of the best all-purpose lenses for photographers and beginners. It produces sharp photographs than expected.
Drip proof; dustproof, splash proof, and freeze proof build
Micro Four Thirds System
24-80mm (35mm Equivalent)
Aperture Range: f/2.8 to f/22
Olympus – FL-900R Electronic Flash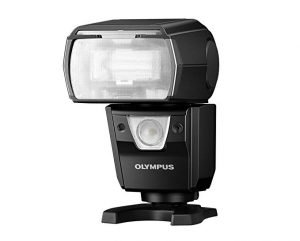 The build quality of the Olympus FL-900R Electronic Flash is undeniably great. It's not cheap, though. But overall, it's a good and easy recommendation for its features and ease of use.
Dust and splash proof design
Advanced wireless controls
ALSO RECOMMENDED: Olympus FC-WR Wireless Radiowave Flash Commander
Designed for compatibility with the Olympus OM-D system, this is one of the must-have accessories for most photographers who need the best flash for wedding or event photography.
up to 30 meters
Dust, splash and freeze proof design
Compatible with OM-D E-M1X, E-M1 Mark II, E-M1, E-M5 Mark II & PEN-F cameras & for-wr flash receiver
Also: Godox TT685O Thinklite TTL Flash for Olympus PEN-F
With this external flash, you'll have a powerful lighting tool for your camera.
Coverage: 14 – 200 mm (Full Frame)
Zoom Head: Full Frame: 20 – 200 mm
SanDisk ImageMate USB 3.0 Card Reader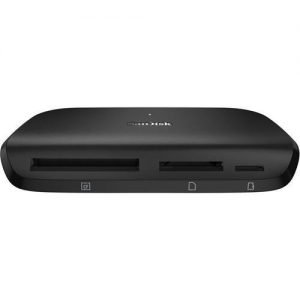 The ImageMate was designed to be compatible with multiple memory card formats for wide ranging use.
Supports SD, SDHC, SDXC, miniSD, microSD, microSDHC and microSDXC.
This USB 3.0 interface offers the data transfer rates up to 500 Mbps.
Steadicam Merlin 2 Camera Stabilizing System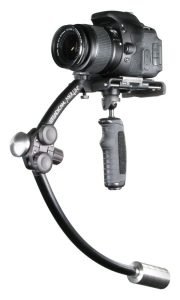 Strong and sturdy, the Steadicam Merlin 2 is an essential gear for most photographers who demand light, agile, and seamless video shooting.
Capture smooth shots on the go
Folding design
Ergonomic 3-Axis gimbal handle
Olympus Zuiko EC-20 2x Teleconverter for Olympus Digital SLR Camera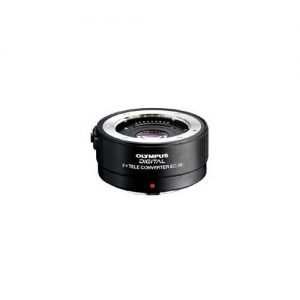 This Olympus 2x teleconverter is another essential tool for those photographers who need to use a variety of lenses. It fits any Zuiko digital interchangeable lens.
Dust- and drip-proof housing
Cost-effective solution to demands of telescoping shooting
Olympus Backpack Mirrorless System Backpack CBG-12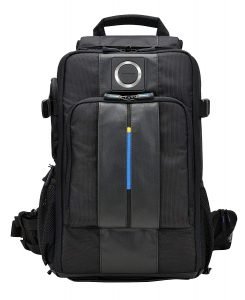 Functionally, this Olympus designed backpack has room for up to 2 E-M1 Mark II cameras with HLD-9 grips attached plus one 300mm f4.0 PRO lens and accessories. Plenty of room and well designed, I highly recommend this backpack for most travel photographers.
Material: polyester
Comes with 2 rain covers
More Reviews: