Top 10 Best Instant Cameras for Wedding
Are you searching for the top best instant camera this year? Digital camera trends always grab the attention of photographers. This trend has also made an impact on the film photography with some fabulous upgrades. You can preserve your favorite memories in the candid form with the best instant cameras. Instant cameras are great for wedding events and parties. And right now we're helping you choose the best instant camera to buy.
Fujifilm and Polaroid give this world a new way to use instant photography. They make the best instant cameras on their catalogue. Instant cameras are the best choice if you want to keep a hard copy tacked up on your room wall or in a photo album.
Use these cameras to instantly print the reminiscences of your favorite moment. You can develop and print the photo on the spot. Also, you can give the memories of a get-together along with your signatures.
So I've found some of the best instant wedding cameras. For all those movie buffs out there, you can hold onto those memories for years.
The best instant (disposable) cameras for travel and wedding should be:
Small and lightweight
Water resistant (when use at the beach)
Good battery life
Also: Best Cameras For Kids
A List of Top 10 Best Instant Cameras for Wedding
Fujifilm Instax Mini 9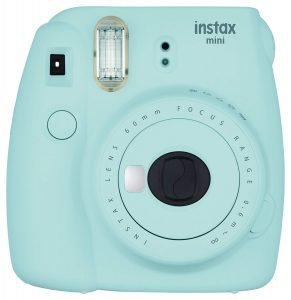 The latest camera from Fujifilm, Instant Mini 9, comes with appealing looks and exciting features. One of the best features of this camera includes an integrated selfie mirror which enhances the experience of clicking instant photographs.
5 exciting colour options
Minimum focus at 0.6 meters is best for arm-length selfies
Instax Mini 90 Neo Classic
The runner-up on the list, another instant camera from Fujifilm is the Mini 90, which is also made of plastic like other cameras. The features that make this camera a unique among others include a rechargeable battery, LCD display, and 5-button functioning control.
Sharp selfies within a limit of 0.3 metres
Turn off the flash whenever you need
Lomography Lomo Instant Camera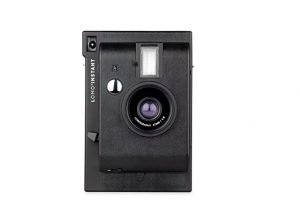 Another sharp camera on the list, Lomo allows you to choose between normal and long exposures. You can attach a wide-angle lens to take landscape images.
Maximum aperture of f/8
Choose f/22 for clear photo
Fujifilm Instax Square SQ10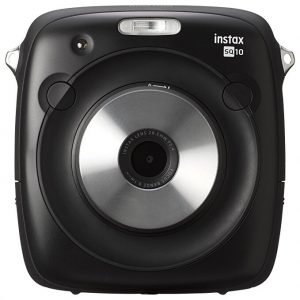 Instax Square is a perfect choice if you are more comfortable with manual controls. The camera comes with a 28.5mm lens along with an aperture of f/2.4. In case you don't wish to print images instantly, you get an internal storage of 50 images and an ability to expand the storage capacity using a MicroSD card. Images can be transferred to a computer in the JPEG format.
Easily print 2.4 x 2.4-inch images with the camera
Hybrid design with a 3-inch TFT LCD display
Polaroid Pic-300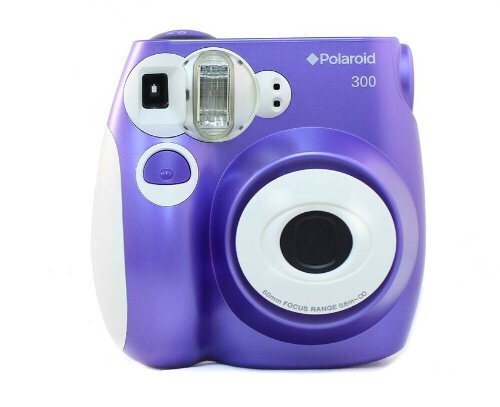 The Pic-300 is a new generation instant camera that provides you crisp, vivid and colourful photos. Use the camera to print 1.8*2.4-inch images and keep a check on the available print capacity using the countdown pane.
4 AA batteries
4 different scenic settings
Fujifilm Instax Mini 70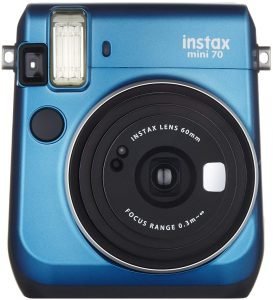 This is another great instant camera from Fujifilm. You'll love the landscape mode, one of the most wanted featured in an instant camera. Also, this Instax Mini 70 is an improvement on Mini 8 camera, which allows you to take brighter indoor shots and selfies.
Easy to use
Selfie mode with built-in selfie mirror
Improved picture quality, especially in dark scenes
Tripod Socket
Leica Sofort Instant Film Camera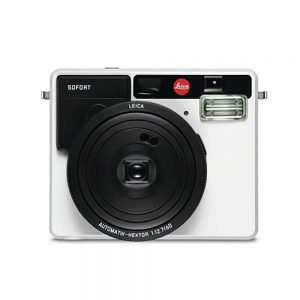 For just under $300 you can own this instant film camera, one of the best, made by Leica. You'll love the beautiful color and great quality photos captured with the Leica Sofort camera.
Accepts instax mini Instant Fil
3-Zone Manual Focus System
Lithium-ion battery
Lomography Lomo'Instant Automat Playa Jardín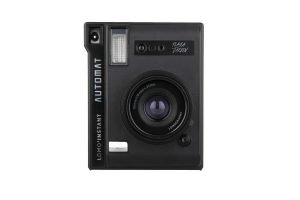 What I like about this instant camera is its fast max aperture, good quality build, fantastic design. There are so many interesting features you can play around with.
Automatic Electronic Flash
Exposure Compensation Control
Uses Fujifilm Instax Mini Film
Polaroid Originals 9008 OneStep 2 VF Instant Film Camera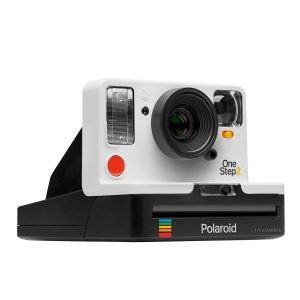 The beauty of Polaroid? This is it. Its intuitive design is easy enough for most kids to use to take great photos. The Polaroid Originals 9008 is the best instant camera for beginners to more experienced photographers.
60-day battery life
High-quality lens
Powerful built-in flash
Fujifilm Instax Mini 90 Neo Classic Instant Film Camera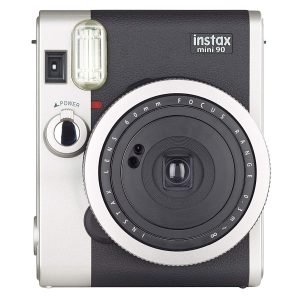 If you do taking photographing of children, then I'd recommend this Fujifilm Instax Mini 90. It comes with a mode suitable for photographing kids, pets and other fast moving subjects due to a fast shutter speed.
bulb and double exposures
premium build quality
Related Reviews: