Before buying an SD card for your camera, what are the factors to consider? After spending days of research and tests, this is a list of the best SD and microSD memory cards you should buy. I'll examine a few factors, including features, speed, and reliability.
The best memory cards should be:
Reliable and durable
Fast (both read and write speed)
4K quality ready
Also: The Best SD Cards for GoPro
A List of the Best SD Memory Cards for Photographers in 2018
1. SanDisk Extreme PRO Card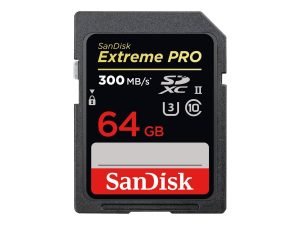 Need for speed? This is the world's fastest SD card you can buy. It's ideal for recording extreme sports and other fast-action photography without dropping frames. This SanDisk card also comes with data recovery software.
You can choose the available capacity starting from 32 GB to 128 GB.
Speed: 300MB/s
2. Sony SF-G Memory Card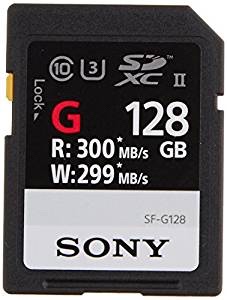 A storage capacity of 128GB allows you to focus more on your shooting, and less on fearing that you'll have no more space for your more great work. Buy this Sony 128GB SF-G Series UHS-II SDXC memory card for your peace of mind and enjoy shooting.
Fast and reliable
Read and write speeds of up to 300 MB/s
3. Lexar Professional 1000x 64GB Memory Card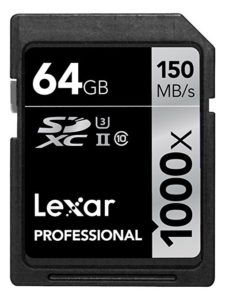 The Lexar Professional 1000x 64GB memory card is the best option.
Available capacity up to 256GB

150MB/s

speed
4K video ready
4. PNY Elite Performance 512GB SDXC Class 10

Need for large capacity storage? The PNY SD card is the best choice for most people. This SD card is fast for a camera recording images or video. How not for the Raspberry Pi.
95MB/sec speed for the ultimate transfer rates
4K Ultra HD video recording
Waterproof
Good to Know
They come in several classes according to their speeds. The classes include, class 2, 4, 6 and 10 with class ten being the best. For 4K video shooting, you should get a SanDisk U3 SD card. For a more optimal experience, both a UHS and U3 SD card with class are the best, fastest SD card to buy. Below is a list of the best and fastest SD cards for most cameras.
Having one SD memory card is never enough, especially for travel photographers. You'd at least need a few extra memory cards as a backup or to avoid a situation that you run out of storage space. I'm sure that this review will help you buy the top best quality memory cards.
Related Reviews: