Got a new DSLR camera? For most beginners, having a DSLR camera with the best accessories is essential. The camera gives us the flexibility to add more gear to meet our demand. With the best camera kit, the technique for better photography is up to you. Please read my top best DSLR camera accessory kits you should have.
A List of Top Best Accessories & Kits DSLR Camera  in 2018
1. SmilePowo universal remote control Shutter Release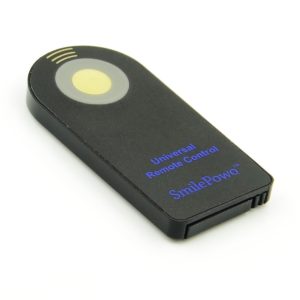 Camera shakes are photographers' best enemy. A remote shutter release helps in avoiding the camera shakes. By using software such as Trigger trap dongles and Io shutter, allows using a personal smartphone to work as remote release. This small remote controller is not expensive, yet durable. It will work like a charm.
Range is approximately 16 feet in front of camera
Two second delay mode
Slim wireless remote
2. Tripod Head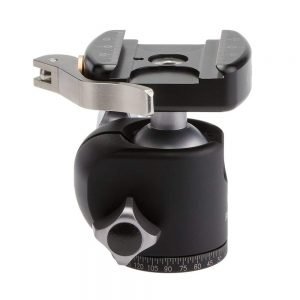 The free movement of the camera is an essential for a photographer. The tripod heads does allow this. Tripod heads such as the ball head are used by photographers for large view photos.
Can be held at tight angles
Load Capacity: 15lb /6.8kg
Tripod Mount: 3/8″-16
3. AmazonBasics UV Protection Lens Filter – 67 mm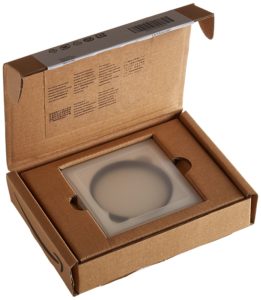 Filters are thin glass pieces that fit on front part of the camera just on front of the lens. Neutral density filters are most common since they have a longer exposure time. This means that you can take photos in hazy cloud or broad daylight.
Ideal for outdoor photography

Protects lens from dust, dirt, and scratches

Helps eliminate bluish cast in images
4. DSLR Camera Lenses
That's the ultimate reason to have a DSLR. Interchangeable. A DSLR camera has standard zoom lenses. These standard lenses have different focal length.
What are the best DSLR lenses to have? The answer is that it depends on what photography you specializes in. Read the following lists:
5. Best Camera Bag: HEX Raven DSLR Backpack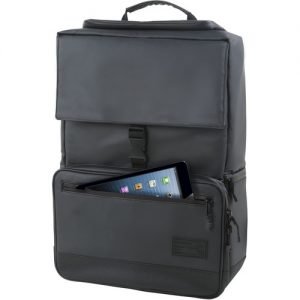 We travel a lot with our cameras, gears, and laptop. The best camera bag makes photographers easier to load the tripod, extra lenses, charging batteries etc.
What's the best camera bag should I buy? Please see my lists:
6. Lens and Sensor Cleaners: Polaroid Original Lenspen Cleaning Kit

DSLR cameras have a cleaning mechanism. However, it is better a cleaning kit that includes swabs, sensor cleaning fluid, and soft lens cloth. Polaroid Original Lenspen Cleaning Kit comes with Lenspen & Mini Pro II for easy and effective cleaning. The pen does a superb job of cleaning the lenses.
7. Veatree 52mm Lens Hood Set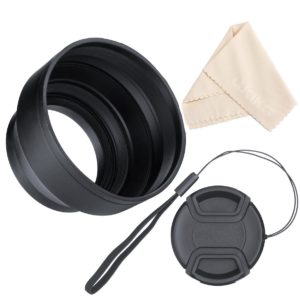 The Waka 3 Stages Collapsible Rubber Lens Hood fits the lens very nicely and it provides good protection from glare. The build quality is great and I like the flexibility to set the hood in a bunch of different configurations. I prefer to do less editing and protect my lenses.
8. Best Camera Flashgun: Altura Photo Studio Pro Flash Kit

Getting the right lighting is challenging. Some cameras do have a popup-flash. A cable operated or wireless connection flash gun? Manually operated flash guns are also an option if the photographers timing is accurate and money is saved while at it. Altura Photo Studio Pro Flash Kit has two camera flashes. It can be operated wirelessly as well as wired mode.
100 ft range
Two protective punches
Need to buy the best flashgun this year? Here's my list of the top 10 best camera flashes.
9. Flash diffuser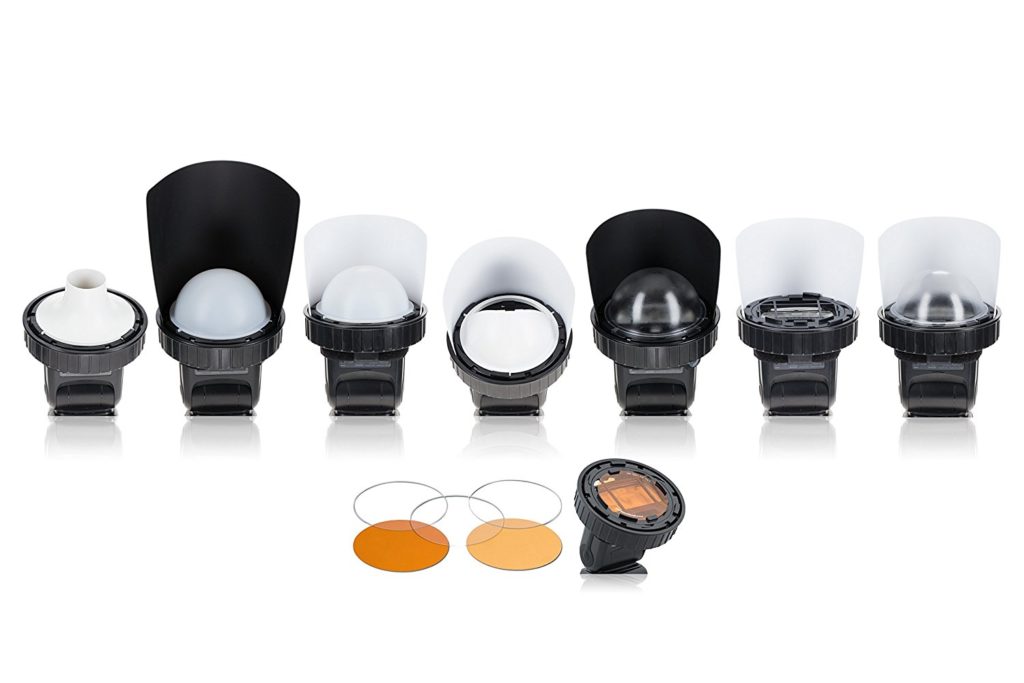 Flash diffusers are great for ensuring more natural lighting in photos. They remove the harsh white light. The SpinLight 360 is the best flash light control system for photographers. For professional wedding photographers, this flash diffuser alone has upped their game when it comes to low light conditions.
10. Manfrotto MKBFRC4-BH Befree Carbon Fiber Tripod with Ball Head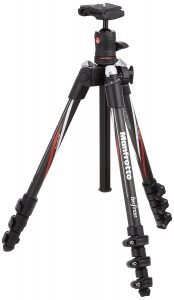 Made from carbon fiber, the compact design of this Manfrotto MKBFRC4-BH Befree is the best tripod for hiking and travel photographers who shoot landscape and wildlife scenes in the mountains.
Weighs only 1.4 kg (3 lbs), and it's 40 cm (15.7)
Compact size, light weight
11. MindShift Gear House of Cards Memory Wallet for CF and SD Cards

This is the smartest way to hold your memory cards securely. Well made, high quality bag.
Removable tether clip attaches to belt, bag, or clothing
For 6 CF & 3 SD memory cards
12. Peak Design Black Slide Camera Strap SL-BK-3

You can use this as your camera sling strap, shoulder strap or neck strap. The best 3 in 1 DSLR strap. Peak Design? By far the best strap on the market. You must have it.
Comfortable and functional
Durable aluminum quick-adjuster handles
13. Peak Design Capture Camera Clip V3

This accessory is ideal for more stable while hiking, biking, or moving around your studio. It's best for lightweight camera.
Allow for fast & easy lens changes
Quick-release lock withstands over 200 lbs. of force
Good to Know
What are the best gear for DSLR photographers? Why professionals build their toolkit? What are essential accessories and gear in the camera bag?
The list must be long. But I simplified it by listing down only the must-have accessories:
Best Tripod for Travel?

A good tripod should compatible with almost all digital cameras, DSLRs, and camcorders with 1/4″ thread mounting. There are two kinds of tripods: good ones, and portable ones. The range of shooting provided by the tripod should wide for object high on ground and for those close to the ground.
Flash Diffuser
What illuminates from the flash gun is important to capture the finest details. However, it can be too bright. So a plastic film-made flash diffuser can regulate amount of light.
Lens Hood
A lens hood is a front element of the lens that prevents flare. It may not be included as a package when buying a camera. However, it's a must-have kit. Make sure it fits well and it does not cause vignetting (corners of photos darkening).
Camera Bag
Shoulder bags are the most preferred for an easy access. There are bags that double as a sling bag and as a backpack when convenient.
Lens Filters
Filters come in different shapes i.e. round and square. Round filters fit by having screwed on front of the lens. They are bought for specific sizes of which they are easy to use for particular lens one is using. Square filters use different adapter rings to be attached to lens.
What's in Your Camera Backpack?
There are many key features when shooting with a DSLR camera. That's the ultimate reason to own the DSLR, not the point-and-shoot camera. The DSLR coffers a more flexible options as you develop photography skills and techniques. You shouldn't buy all the accessories, but start with the best, must-have accessories. The listed accessories and gear here are the essential kits in most photographers' bag and backpack.
Related Reviews: