There are different essential groundbreaking features on using the DSLR camera. For professional photographers, there are many advantages of owning the DSLR camera over the point-and-shoot camera. With a DSLR camera, you can get add some more accessories to meet your demand. The best accessories for your DSLR camera ensures you that you get the highest quality. Once you have the gear and right accessories, though, the technique is up to you. In this review, these are the top 10 best DSLR camera accessories you must have.
A List of the Best DSLR Camera Accessories in 2018
10. Remote shutter releases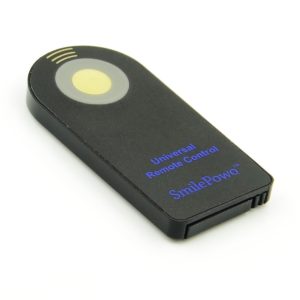 Camera shakes are one of the main reason why photographers don't get to capture the perfect moment of a scene. A remote release incorporated to the DSLR to ensure that a photographer trips the shutter with touching the camera. This does help in avoiding the camera shakes. Currently in the market there are two different remote release this including connection to the camera through a cable and also wireless connection. Wireless connection does have an advantage over the cable-connected remote release since one can operate the camera a longer distance away from the camera and also no camera shakes that a photographer introduces. By using software such as Trigger trap dongles and Io shutter, allows using a personal smartphone to work as remote release.
9. Tripod head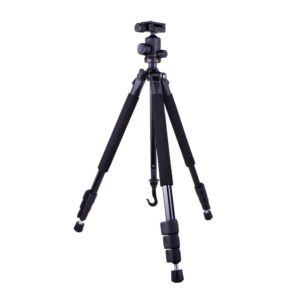 The free movement of the camera is an essential part of comfort for a photographer and tripod heads does allow this. Some cameras in the market now do sell with the tripod head included in the package but others do not. Tripod heads such as the ball head are used by photographers with the need to take large view photos. They also do allow for cameras to be held at tight angles. However, in the occasion that the camera should be moved up or down and still maintain the horizon in the frame a three-way head can be used since it enables three plane movement.
8. Filters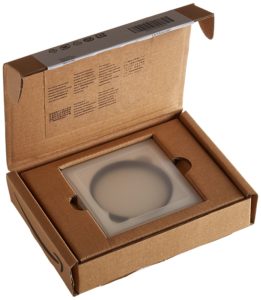 DSLR cameras are delicate machinery that should be used in the best way possible. Filters are thin glass pieces that fit on front part of the camera just on front of the lens. They do help in preventing cracks, smudges or scratches. Neutral density filters are most common among other filters since they have a longer exposure time in taking photos in hazy cloud or broad daylight. Filters come in different shapes i.e. round and square. Round filters fit by having screwed on front of the lens. They are bought for specific sizes of which they are easy to use for particular lens one is using. Square filters use different adapter rings to be attached to lens.
7. Additional lenses
On buying DSLR camera it gives the photographer an added advantage in changing different lenses for different perfect shots unlike other cameras that do have a standard lens to be used entirely. A DSLR camera has standard zoom lenses. These standard lenses have different focal length that depend on what particular model you have. However, after a while one does notice that more lenses are needed for different functions such as landscape shooting, interior shooting e.t.c. Also, macro lenses for small objects. The great advantage is that they are interchangeable. Also, please read my Buying Guide for Digital Camera Lenses.
6. Camera bag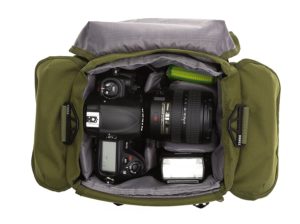 A photographer's life involves moving to many places and some of the destinations he/she will have to cope with a lot of hardship such as adverse weather conditions, dusty roads or uneven terrains. A camera bag chosen should be able to accommodate all enhancements to the camera such as the tripod, extra lenses, charging batteries etc. Shoulder bags are the most preferred for an easy access. In the market now, there are bags that double as a sling bag and as a back pack when convenient. Read our best camera bags in this review.
5. Lens and sensor cleaners
Every single electronic device should be maintained for it to have a longer life span. Although DSLR cameras do have a cleaning mechanism, it is advisable to have buy a cleaning kit that includes swabs,sensor cleaning fluid, soft lens cloth and a decent stock. Polaroid Original Lenspen Cleaning Kit comes with Lenspen & Mini Pro II for easy and effective cleaning of anything. It's always good to care for the lenses of your scopes, binoculars, rangefinders, and cameras. The pen does a superb job of cleaning the lenses and having everything in a nice little carrying case is a huge plus.


4. Lens hood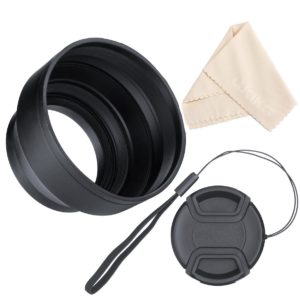 A lens hood is a front element of the lens that prevents flare. It may not be included as a package when buying a camera but it is of best interest to have one. Make sure it fits well and it does not cause vignetting (corners of photos darkening). The Waka 3 Stages Collapsible Rubber Lens Hood fits the lens very nicely and it provides good protection from glare. The build quality is great for the $7 I paid and I like the flexibility to set the hood in a bunch of different configurations. Some photographers prefer not to use filters as you can loose some data and compensate for the filters in editing but I prefer to do less editing and protect my lenses.
3. Flash gun
After buying a camera, getting the right lighting is one of the most complex challenges facing a photographer. Some cameras do have a popup-flash. Aids in adding little light while taking photos. For way better results a flash gun should be used. A cable operated or wireless connection flash gun is more preferred since time phase during a photo shoot and the produced flash light coincide. Manually operated flash guns are also an option if the photographers timing is accurate and money is saved while at it.
2. Flash diffuser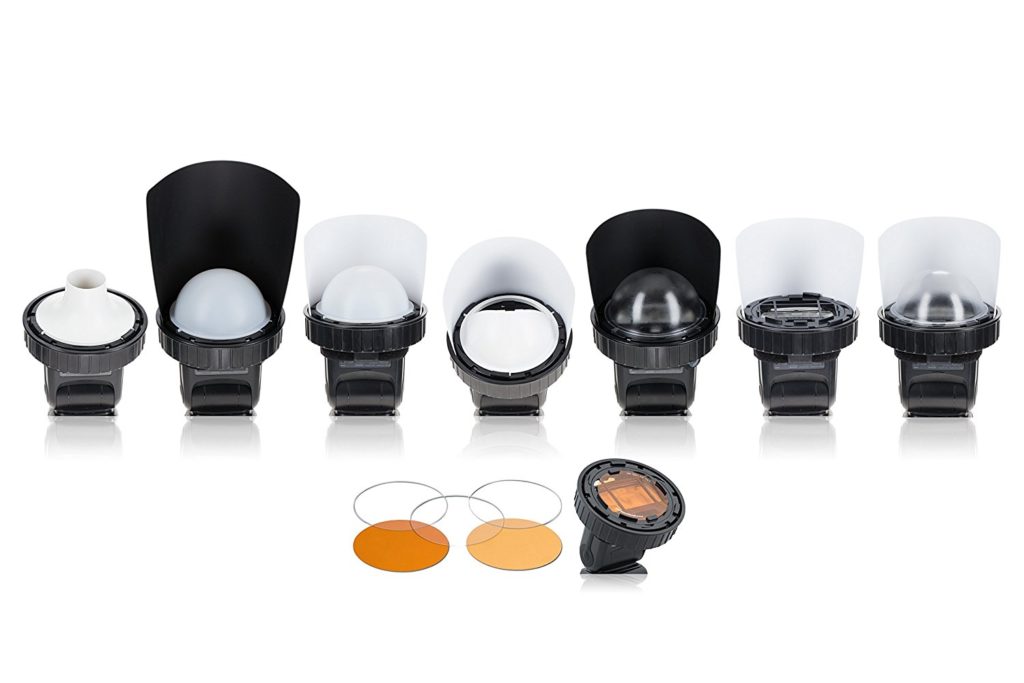 The illumination from the flash gun is very in important to ensure even the finest detail is captured on a single shot. However, it can be so bright and thus a plastic film called a flash diffuser can use to regulate amount of light. Flash diffusers are great for ensuring more natural lighting in photos. They remove the harsh white light. The SpinLight 360 is the perfect, professional flash light control system for photographers. It's a spectacular product which gives a variety of lighting options in all sorts of situations. Very worth the money. For professional wedding photographers, this flash diffuser alone has upped their game when it comes to low light conditions.
1. Tripod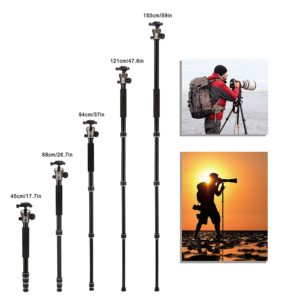 A good tripod ensures still hold on the camera while shooting. Tripods should be strong, resilient structure, so you can avoid wobbling every time you get in contact with the camera. The range of shooting provided by the tripod should wide for object high on ground and for those close to the ground. Made from aluminum alloy tube, the BONFOTO tripod is light in weight to carry but strong and sturdy to last. This professional tripod is compatible with almost all digital cameras, DSLRs, SLRs, and camcorders with 1/4″ thread mounting. There are two kinds of tripods: good ones, and portable ones. This one's pretty good for a portable, and has some convenient features.
Conclusion
I hope after going through this review of the most useful accessories for DSLR cameras, you can decide and prioritize which are the much needed items for you. As mentioned early, the DSLR camera offers a more flexible options to add accessories as you develop your area of specialization in photography. You don't actually to buy everything, but start with the best, must-have accessories that help you improve your level.
Also: