During winter, photographers can capture the most beautiful landscapes. One challenging issue for this outdoor photography during winter is to protect yourself well enough. A super useful apparel many winter photographers need is the best water gloves. Leather and wool are the finest materials used for durable gloves. Designed for winter photographers, the best weatherproof gloves make it easy to operate their cameras while safeguarding them from extreme cold weather. In this list, I cover the best gloves for most travel photographers to use in either extreme cold and windy conditions.
Also: The Best Waterproof Camera Bags
A List of the Best Winter Gloves for Travel Photographers in 2018
1. Freehands Men's Stretch Thinsulate Gloves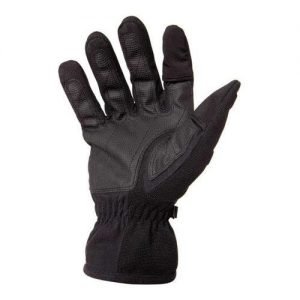 This is the second best winter photography gloves for extreme cold.
Features
Waterproof & Windproof Back
Thinsulate Insulation for Warmth
Magnetic Finger Tips
2. Bright Tangerine ExoSkin Leather Armour Gloves


A new product with 5 Year Limited Warranty from Bright Tangerine, this leather-made gloves were designed for dexterity, flexibility, and durability.
Features
3. Arcteryx Gothic Glove


This Arcteryx Gothic Gloves are for a lining or standalone use.
Features
touchscreen functionality

96% wool/4% elastane
4. Matin Finger Camera Shooting Gloves for Pro Photographers


Matin Finger Gloves are the top best that I highly recommend to keep your hands warm and comfortable. With these winter gloves, you won't have to limit your movement during the shooting sessions.
Features
Slip resistant pad palm
100% polyester
5. Aquatech Sensory Gloves

A well-designed gloves for everyday photography use. I definitely recommend Aquatech Sensory Gloves.
Features
Silicon nubbed palm

Adjustable wrist lanyards

Water resistant
Conclusion
For most travel and winter photographers, having the best winter and waterproof gloves are the must-have accessory for outdoor photography. These small yet useful stuff help make sure that you can take on the extreme cold condition while not having to worry about missing the best moment even when it's snowing. For those photographers who love hiking and hunting, heated gloves are very essential to arm themselves to achieve their photo shooting needs.
Related Reviews