Best Sony Camera Accessories
After consulting with my fellow photographers, I have compiled a list of the best accessories for Sony DSLR and mirrorless cameras. This guide aims to provide you with valuable insights into the must-have Sony camera accessories that will enhance your photography experience.
Before you begin investing in digital camera accessories, it's crucial to identify the essential items you should prioritize. By equipping yourself with the best Sony camera accessories, you'll be able to capture stunning shots and maximize the capabilities of your camera. The beauty of photography lies in continuously improving and expanding your gear collection.
Sony's α9 camera, which won the Camera Grand Prix 2018 Camera of the Year, has garnered comparisons to the Nikon D5 and the Canon EOS-1D X Mark II. As one of the top mirrorless digital cameras on the market, the Sony α9 offers exceptional performance. However, to unleash its full potential, additional accessories are recommended. Released in May 2017, the Sony α9 is a professional mirrorless camera system that benefits from various accessories to enhance its capabilities. In this list, you'll discover the best accessories specifically designed for the Sony α9 camera.
Here are some must-have Sony DSLR and mirrorless camera accessories:
Camera backpack: A durable and spacious backpack designed to securely carry your Sony camera and accessories. Look for one with a black polyester and nylon exterior, ensuring protection even in rainy conditions. The interior should provide ample storage space for up to 2 small DSLR cameras, around 4 lenses, and various small accessories.
Sony DSLR cameras are known for their innovation and excellent features. However, owning a DSLR camera alone is not sufficient if you aim to capture high-quality images. By investing in the right accessories, you can take your photography to the next level.
Remember, each accessory you add to your Sony camera kit expands its capabilities and empowers you to achieve more. Whether you're a professional photographer or an enthusiastic hobbyist, these accessories will contribute to a more comprehensive and powerful camera setup, allowing you to capture breathtaking photos.
Best Accessories for Mirrorless Camera
A List of Top Best Sony Camera Accessories
Sony SEL35F18 35mm Prime Fixed Lens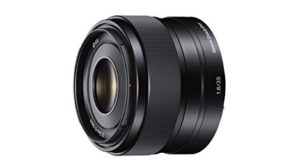 When it comes to DSLR cameras, a lens is as important as the camera itself. Different photographers have different requirements such as still photography, landscape, wildlife photography, portrait, and many others. When it comes to Sony DSLR cameras, you can make use of various E mount lenses which come with both full frame and APS-C options. If you want to move from the standard lens, then the Sony SEL35F18 35mm is your best option.
Built-in image stabilization
Sharpness and contrast
Sony 35mm F2.8 Sonnar T FE ZA Full Frame Prime Fixed Lens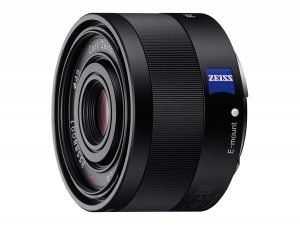 This 35mm focal length is great for travel photographers. The f2.8 is a wide enough aperture for most situations.
Dust and moisture resistant
Lens not Zoomable
Sony FE 100-400mm F4.5–5.6 GM OSS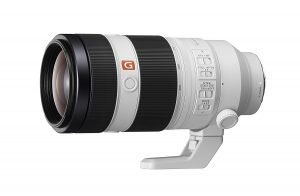 Want to add a super-telephoto zoom lens? You should consider this Sony's flagship G Master FE 100-400mm.
Dust and moisture resistant
9-blade circular aperture
35 mm full-frame
Sony SEL85F18 85mm F/1.8-22 Medium-Telephoto Fixed Prime Camera Lens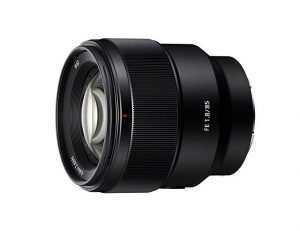 This lens fits Sony A7RIII very well. And the best choice if you want a medium-telephoto lens.
Sony FE 100-400mm f/4.5-5.6 GM OSS Lens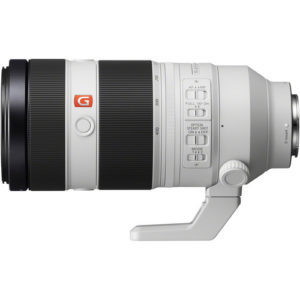 After the Alpha a7R III camera body, what you need to bring your photography to the new whole level is this FE 100-400mm f/4.5-5.6 GM OSS Lens from Sony. The focal length is 100 – 400mm. With this lens, you have control over a numerous settings or making operation smooth and intuitive for a variety of shooting styles. Here's also my list of top best micro four thirds lenses for mirrorless cameras.
Sharp and smooth bokeh
Gorgeous bokeh
Tamron 28-75mm F/2.8 for Sony Mirrorless Full Frame E Mount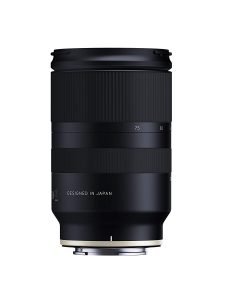 If you want a cheaper lens without having too much of fine quality, then I'd recommend this Tamron28-75mm. It has received positive reviews as one of the best budget lens for Sony A7r3 camera. Its auto focus is fast. And it produces very sharp photographs.
Moisture-resistant construction
Fluorine coating for weather protection
Compact and light
The Sony SEL35F18 35mm is a prime fixed lens which means that the focal length is standard but includes a field of view that is similar to the human eye and thus makes it capable of producing images that are very captivating. It comes with a wide aperture of f/1.8 that allows you to take images which are free of any blur even in low lighting conditions. You can also read my digital camera lenses buying guide for beginners.
HEX Raven DSLR Backpack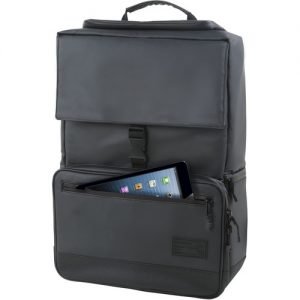 When taking photographs, you will most likely need to move from one place to another frequently. Getting caught in the rain? Not a big deal. This water-resistant backpack is the top best for most photographers. Why? While it holds 2 DSLR cameras, 5-6 lenses, and 2 external flashes, you can accommodates one 15.0″ MacBook Pro laptop. Unlike most padded camera backpacks, the Hex Raven's design is really unique. Overall, the Hex Raven is best backpack-style camera bag this year.
Coated canvas exterior for durability
Quick access tripod straps
Fast, quiet, precise focusing
Domke F-1X Little Bit Bigger Classic Series Shoulder Bag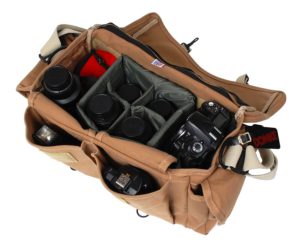 This shoulder bag is well fit for your Alpha a7R III camera body and accessories. It is a waterproof canvas bag made to carry 3 film or digital SLR cameras with 9-13 lenses and accessories.
Sony HVLF20M MI Shoe External Flash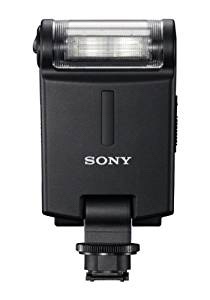 The better the lighting, the better your photographs will turn out. Although your camera normally comes with a built-in flash, it is normally not enough. The Sony HVLF20M External flash is one of the best lighting options you can get today. With this flash, you can get the impact of natural lighting by simply pointing the flash where you want.
Bounce flash for shadow less indirect lighting
Sony HVL-F45RM Compact
Operates as On-Camera flash, this HVL-F45RM ensures sufficient illumination. For general uses, this flash serves the needs of most photographers with the Sony camera. It's very ideal for creative lighting with multiple flashes. The second best choice is Godox TT685S TTL Camera Flash High Speed, which is the most reliable flash among Sony DSLR photographers.
Sony HVL-F43M External Flash
Compatible with Sony ADI / P-TTL, this flash can extend your shooting possibilities with the advanced HVL-F43M External Flash from Sony. This lens is designed to achieve notably high resolution and sharpness.
The Best SD Card: Sony SF-G Memory Card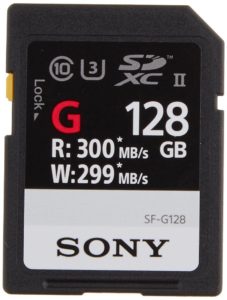 A storage capacity of 128GB allows you to focus more on your shooting, and less on fearing that you'll have no more space for your more great work. Buy this Sony 128GB SF-G Series UHS-II SDXC memory card for your peace of mind and enjoy shooting. Please read my review here if you're looking for SanDisk SD memory cards. A storage capacity of 128GB allows you to focus more on your shooting, and less on fearing that you'll have no more space for your more great work. Fast and reliable, this Sony memory card (as good as the SanDisk) is capable to read speeds of up to 300 MB/s and maximum write speeds of up to 299 MB/s. Buy this Sony 128GB SF-G Series UHS-II SDXC memory card for your peace of mind and enjoy shooting.
A storage capacity of 128GB allows you to focus more on your shooting, and less on fearing that you'll have no more space for your more great work. Fast and reliable, this Sony memory card (as good as the SanDisk) is capable to read speeds of up to 300 MB/s and maximum write speeds of up to 299 MB/s. I highly recommend that you buy this Sony 128GB SF-G Series UHS-II SDXC memory card for your peace of mind. Please read my review here if you're looking for SanDisk SD memory cards.
Fast and reliable, the Sony SF-G SD card is a must-have for most Sony photographers. For those who love 4K continuous shooting, this Sony SD card was designed for that purpose.
Read and write speeds of up to 300 MB/s
Fast and reliable
Battery Charger: Sony BCTRX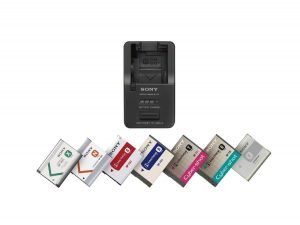 It's the best charger for Sony camera batteries for traveling.
Ultra-compact size & retractable plug
Universal voltage 100V-240V (50/60Hz)
Sony NP-FZ100 Rechargeable Lithium-Ion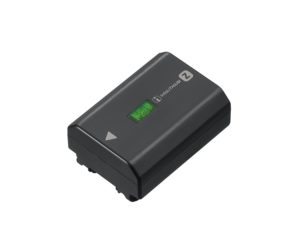 An extra battery is very useful for most photographers. For just under $100, you can get a high-capacity Z-series power source for your Sony digital camera. You can manage to shoot a 2 hour video with a single battery. Typically, the original battery lasts very long. However, having a backup battery is a must.
NP-BX1/M8 Rechargeable Lithium-Ion Battery Pack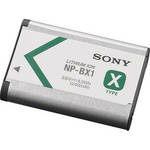 Made by Sony for RX100 VI, this battery features a capacity of 1240mAh. If you're on a tight budget, you can should buy the Wasabi Power Battery (2-Pack), which is just half the price. However, I'd recommend this Sony NP-BX1/M8 Lithium-Ion X battery for quality and durability.
Designed for use with several Cyber-shot cameras and Sony Action Cam
Shoot up to 330 photos or 80 minutes of video
Sony NP-FZ100 Rechargeable Lithium-Ion Battery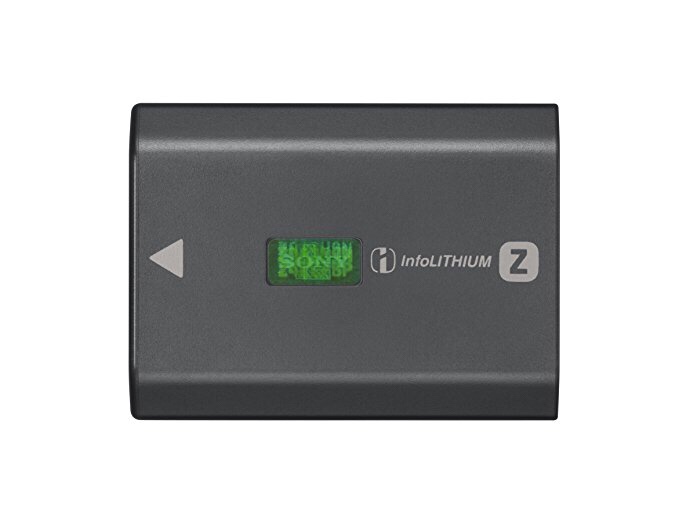 This Sony product is a high-capacity Z-series power source for select digital cameras. This battery has InfoLITHIUM support for displaying the remaining charge of the battery on the camera's LCD screen. The battery is compatible with both Sony Alpha a9 and Alpha a7R III camera. Despite this Sony a9 is known for its best the battery, it's always a good idea to have an extra battery especially when you travel.
Sony ECMXYST1M External Microphone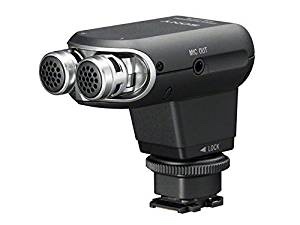 Just like the flash, your cameras standard microphone will most likely not be able to serve you well when it comes to recording quality sound at larger distances. Therefore, an external microphone can be quite handy. You can attach the mic via supplied mic terminal cable.
Adjust recording range from 0 or 120 degrees
High quality audio
Sony Micro USB Cable Cord Lead and Sony Alpha HDMI Cable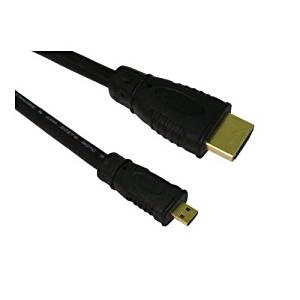 When you want to connect your DSLR camera with other devices such as a PC or smartphones, you want a good USB cable cord and an HDMI cable for photo transfer.
High speed data transfer rates up to 480 Mbps
Altura Photo Professional Cleaning Kit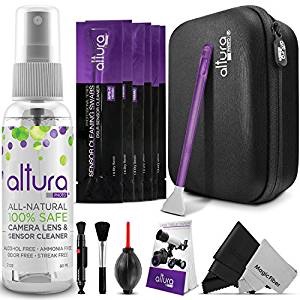 When you've got a Sony DSLR camera, it is important to keep your camera, lens, and sensor free from dust, dirt, and smudges. The micro-fiber cloth and the spray bottle can be used to clean both the camera's body and the lens.
Packed inside a hard-shell zippered travel case
Vanguard Alta Pro 263AB 100 Aluminum Tripod Kit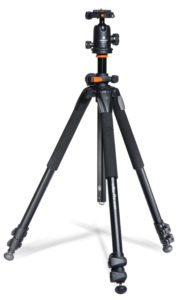 The Vuanguard Alta Pro tripod has unmatched flexibility, stability and enabling more angle possibilities than ever before. Its SBH-100 fluid-like ball head rotates 360 degrees and has smooth locking knobs, an outstanding loading capacity and fine-tuning functions.
7.0kg load capacities
Quick flip leg locks and rubber feet
Magnesium die-cast canopy and anti-shock ring
Sony VCT-VPR1 Compact Remote Control Tripod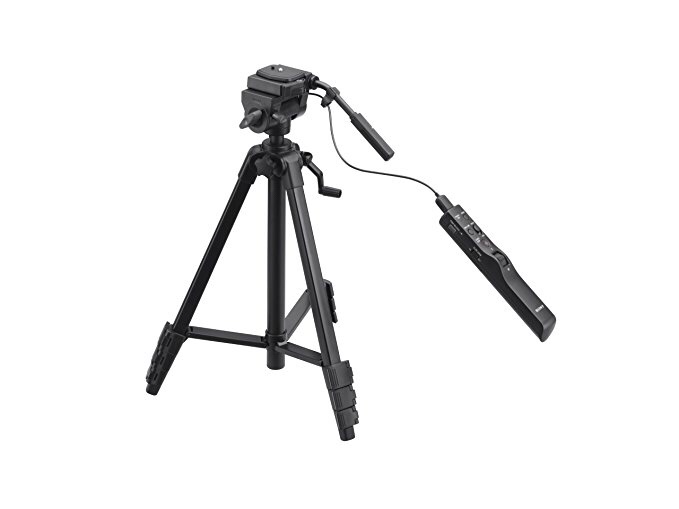 This remote control tripod is compatible with with Sony cameras and camcorders with a Multi-Terminal Connector, including the Sony Alpha A9 camera. Overall, this is one of the best detachable advanced remote controls.
High quality product
Great controls
Just like other camera accessories, a tripod is very handy for professional photography.
Multi-angle head is the best one in the industry
Lightweight but feels solid
Goes super low and quite high
Canon PIXMA Pro-100 Wireless Color Professional Inkjet Printer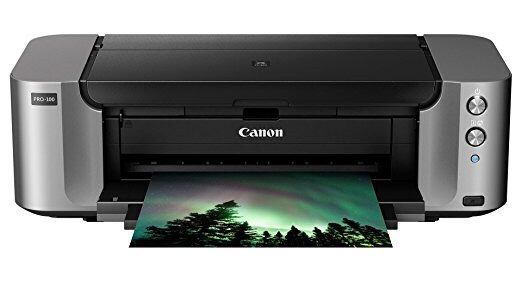 A good printer will print your beautiful photographs perfectly so that you can place them on your gallery, walls, or simply share them with friends and family. The Canon PIXMA Pro-100 Wireless Color Professional Inkjet Printer is perfect for this. This printer will ensure that your photographs come out exactly the way you took them. It selects the best ink to use for your photographs thus producing the exact images that you took without any changes to color or lighting.
4800 x 2400 dpi with FINE technology
Support media up to 13″ x 19″
Sony VGC3EM Vertical Grip for α9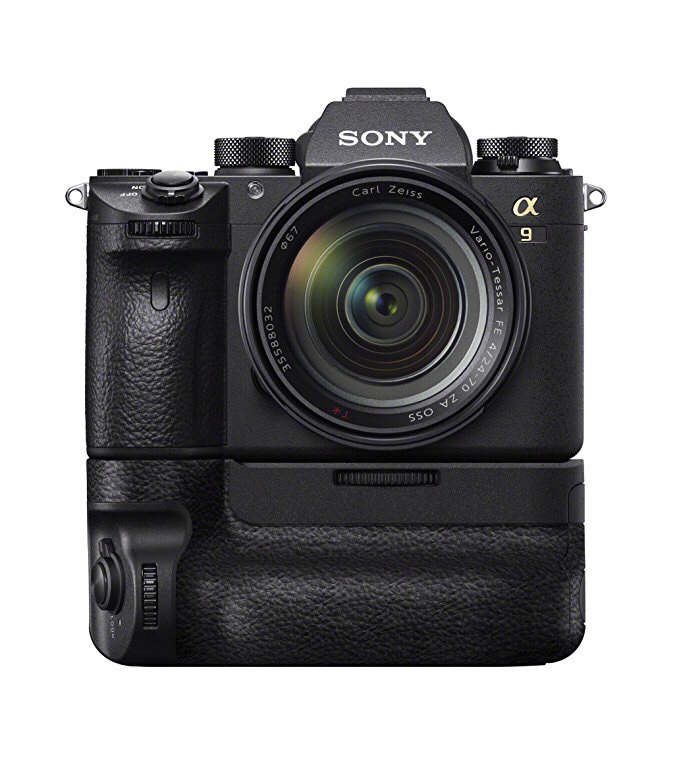 This Sony-made grip allows for two batteries, even though you don't have to have 2 batteries loaded together. For most photographers, it's a good idea to have the second battery in the camera.
Dust- and moisture-resistant
Great build quality
Sony VG-C3EM Vertical Grip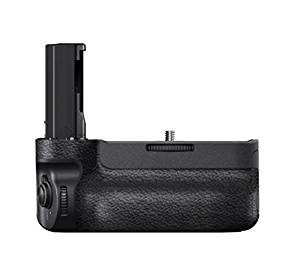 A lot of Sony photographers complain about the poor battery performance. This battery grip is for Alpha a9 & a7R III cameras. The VG-C3EM Vertical Grip is able to hold two NP-FZ100 batteries. More available batteries mean extra power. What I really like about this battery grip is that it is built from magnesium alloy and is dust and moisture resistant.
Shooting GripVCT-SGR1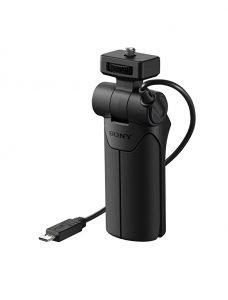 This shooting grip is the best choice for vloggers and travel photographers. Need a grip for selfie? This grip is all you need.
Compact, lightweight shooting grip and tripod in one
Comes with a pouch, a hand strap, and a cable clamper
SanDisk ImageMate USB 3.0 Card Reader/Writer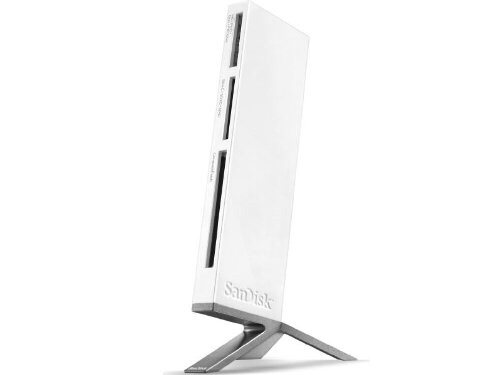 The interface of this memory card reader and writer offers the data transfer rates up to 500 Mbps. The SanDisk ImageMate is compatible with multiple memory card formats for wide-ranging use. One of the most useful accessories, this SanDisk memory card reader is an ideal choice for performance reason. The ImageMate was designed to be compatible with multiple memory card formats for wide-ranging use.
Supports SD, SDHC, SDXC, miniSD, microSD, microSDHC and microSDXC.
This USB 3.0 interface offers the data transfer rates up to 500 Mbps.
easyCover Protective Case for Sony A9 Camera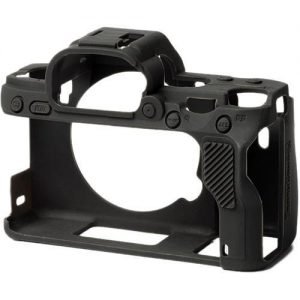 A simple way to protect your camera body from bumps, scratches, sand, and dust.
Protection from Bumps & Scratches
Provides Secure Grip
Custom-Fit Silicone Material
Sony LCSRXG/B Soft Carrying Case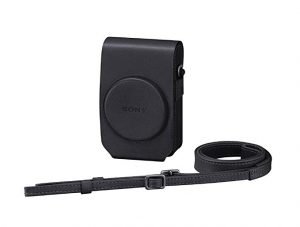 This classic black case is compatible with RX100/RX100M2/RX100M3/RX100M4 camera. This high quality case will protect your compact camera for many years. Overall, it's a great case for a great Sony camera.
Made from high-quality natural leather
Comes with a shoulder strap
Easy attachment to a belt using loop
Screen Protector for Sony Alpha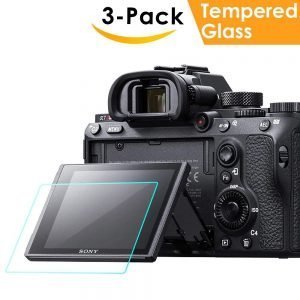 A camera screen protector is a must-have accessory. Like it or not, it's rotect your device from scratches, dust, water, and oil. This tempered glass screen will safeguard your Sony A9 screen from high impact drops, scratches, scrapes, and bumps. As the owner of Sony camera, what you really need most is the best accessories (from battery to SD card) to enhance your photography. After spending hours, I'm very much delighted to share with you these must-have accessories so that you can gain more benefit from your Alpha a7R III. For example, by just adding a budget lens, you'll be amazed by the level of photography you can move forward. This is my list of the best accessories for Sony A7 III, A7R III, A7S III cameras.
Sony PCKLM15 LCD Protector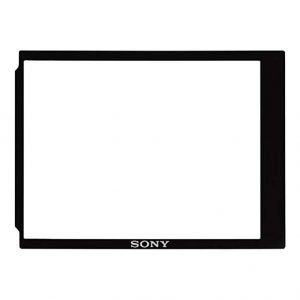 This accessory is the best solution to protect your Sony camera LCD from scratches and dust.
Fit the coverage area
Minimize smudging
An additional accessory I must include is this Protective Screen Guard, which is easy to install with a simple swipe. I believe this list of the best accessories for Sony cameras will you help to make the most of your camera.
Sony RM-VPR1 Remote Commander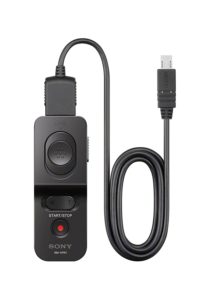 This Remote Control is compatible with your Alpha a7R III camera. With this remote, you can control shutter, optical zoom, digital zoom and bulb function. For most videographers and photographers, this is one of the best, affordable accessories to have. The Remote Commanders works very well taking stills or video. You can use it to zoom in and out and take stills or start/end video.
Fotga Shutter Release Remote Control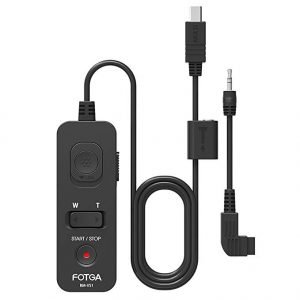 You can use this remote commander for off-camera shutter release, which is best for tripod, night or bulb shooting.
The cable length is 1 meters
Support Remote Shutter Release & Half-press Focus & B Bulb
Tether Tools 16′ TetherPro USB 3.0 Cable
Sony is a pioneer to switch over to a USB-C port for tethering. You need this USB 3.0 cable for your Sony camera because it offers fast and reliable transfer of images and data. One of the most durable file transfer cables to have.
Atomos Ninja Flame 7″ 4K HDMI Recording Monitor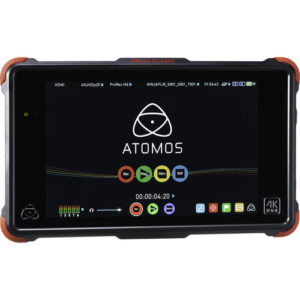 This 1920 x 1200 Touchscreen Display from Atomos is very useful when it comes to monitor your log gamma footage. The Atomos Ninja Flame is the best monitoring in real time for the price. With this product, you'll also need way more extra space on your hard drives.
Video Devices PIX-E5 5″ 4K Recording Video Monitor
If you want to record 4K video over HDMI and 6G-SDI to SpeedDrive SSDs, this Video Devices PIX-E5 is the ideal solution.
5-inch 1920×1080, full HD touchscreen IPS monitor
4K UHD (3840×2160)
Sony CLM-V55 5-Inch Portable LCD Monitor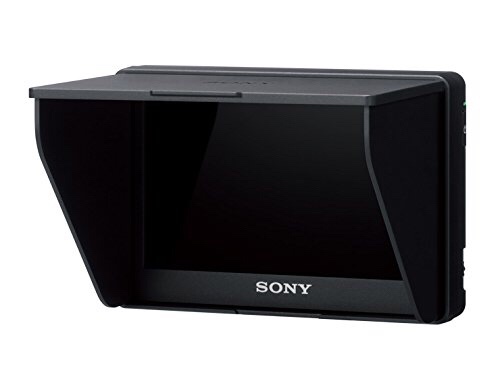 When taking photographs, you'll eventually discover that just having a viewfinder is never enough. If your camera did not include a DSLR when you purchased it or if you'd like a better LCD monitor, you should get the Sony Clip-On Portable LCD monitor. This LCD Monitor will let you enjoy your images in crisp quality. It is fully compatible with Sony DSLR monitors. You can easily clip it on or take it off whenever you want.
5-Inch LCD WVGA (800×480)
Headphone jack for audio monitoring
Porta Brace Rain Cover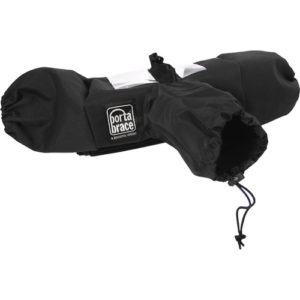 Last but not least, this is one of the must-have accessories for most photographers. The Porta Brace Rain Cover will help protect your camera gear from unexpected rain, uninviting dust, and mud.
Got a Sony RX100 camera? Want to add great gears? Here's a list of the best accessories for Sony Cyber-shot DSC-RX100 II, III, IV, V, and VI. The Sony RX100 VI is taking the photography world by storm with its zoom performance and super-fast AF. For most of us who love our Sony DSC-RX100, we see the potential of maximizing our photography by adding just extra accessories. After spending a good amount of time doing my research, I come up with this list of the best accessories for Sony Cyber-shot DSC-RX100 II, III, IV, V, and the newest VI.
DLC-HEU15 Micro High-Speed HDMI Cable with Ethernet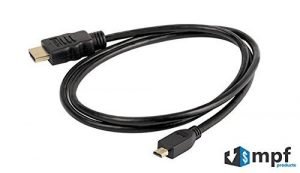 This is a must-have accessory for most compact cameras. The DLC-HEU15 DLCHEU15 Micro HDMI Type D to HDMI Cable is ideal compatible with your Sony Cybershot/Alpha cameras.
Cable length: 1 Meter
Best for photo-viewing on TV
Sony AGR2 Attachment Grip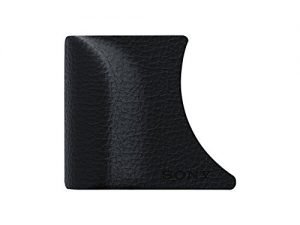 This grip will make your camera more hand held friendly. I like it that there is no plastic use or rubber smell.
Fit well with Elastomer material
Easy to install
Lensmate Quick-Change Filter Adapter Kit

Want to add a lens filter? You should get this recommended Lensmate Quick-Change Filter Adapter Kit for Sony RX100 VI. With this Lensmate Adapter Kit, you can add any standard 52mm filter to your Sony RX100 VI. I highly recommend this product for most Sony RX photographers.
Comes with a Hoya Digital Filter Kit 52mm, an HMC UV filter, a polarizer and a Neutral Density filter ND8
JJC 4ft Soft Camera Neck Strap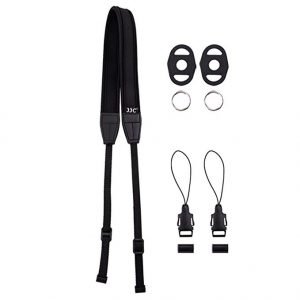 This anti-slip design strap will help reduce neck and shoulder fatigue. It's ideal for long time photographing.
Made of comfortable neoprene
Length is adjustable
Two camera rings and lug protectors
Sony HVLLEIR1LED Battery Video and IR Light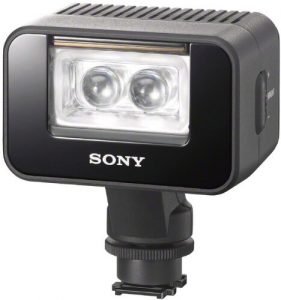 Need extra lighting equipment? Sony HVLLEIR1LED is portable, light, and compact. It performs a lot better than its previous model.