Designed for small cameras, Micro Four Thirds (MFT) lenses are best for travel and video shooting. Most mirrorless cameras are compatible with MFT lenses. After spending weeks researching and testing, this is the list of the best Micro Four Thirds lenses for the best lenses for portraits, telephoto, macro and wide.
The best MFT lenses should be:
Compatible with Four Thirds DSLR camera system and any lens mount
Within your budget ranges

Lightweight
Buying Guide: Digital Camera Lenses
A List of Top 10 Best Micro Four Thirds Lenses in 2018: Review
1. Panasonic Lumix G Vario 7-14mm f/4 ASPH. Lens

This Panasonic lens is a very versatile wide zoom for Micro Four Thirds cameras, and offers a 14-28mm equivalent focal length. It's a dream lens for most Blackmagic Pocket Cinema Camera 4K owners. This Lumix's widest lens offers super sharp for documentary footage. It's best for shooting for landscape, nature, and architecture. For videographers who shoot a lot of landscapes, this lens is a must have.
Focal Length 7 – 14mm
Comparable 35mm Focal Length: 14 – 28 mm
Lighter than a Sigma.
The automatic focus is fantastic for YouTube videos
2. Olympus M.Zuiko Digital ED 40-150mm f/4-5.6 R Lens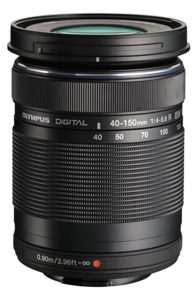 A great option for beginners, this lens from Olympus is best for portraiture and distant subjects alike. The Movie & Stills Compatible auto-focus system allows you to capture quick, quiet, and precise photo and video shooting.
Micro Four Thirds System
80-300mm (35mm Equivalent)
Aperture Range: f/4-5.6 to f/22
Great for travel
3. Panasonic Leica DG Elmarit 200mm f/2.8 POWER O.I.S. Lens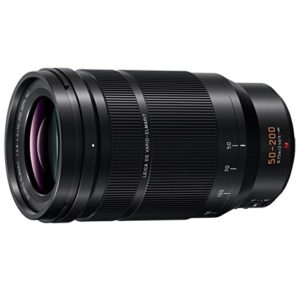 For photographers of the world who are looking for a telephoto lens. Developed in partnership with Leica is able to produce a high degree of clarity, sharpness, and color accuracy. This Panasonic lens comes with a 1.4x teleconverter.
Micro Four Thirds System
400mm (35mm Equivalent)
Aperture Range: f/2.8 to f/22
Splash, dust, and freeze-proof design
4. Handevision IBELUX 40mm f/0.85 Lens for Micro Four Thirds Mount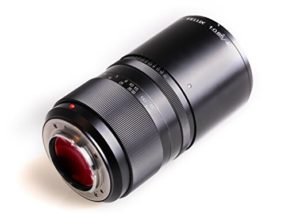 Designed mainly for Micro Four Thirds mount mirrorless digital cameras, this HandeVision IBELUX 40mm f/0.85 lens allow you to capture sharp imaging and minimal distortion throughout the aperture range.
80mm (35mm Equivalent)
Aperture Range: f/0.85 to f/22
Performs well even in difficult lighting conditions
5. Meyer-Optik Trioplan 50mm f2.9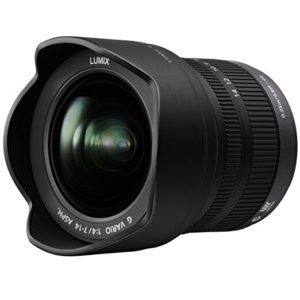 This is not an auto-focus lens. It's a manual focus lens, no matter what camera it is attached to. A universal M42 mount, you'll need to buy FotodioX Pro Lens Mount Adapter for M42 Lens to Canon EF-Mount Camera. It produces strong colors and high central sharpness.
50mm f2.9
Aperture Range: f/2.9 to f/22
Classic Triplet Optical Design
lightweight, durable aluminum alloy
6. Sigma 16mm f/1.4 DC DN Contemporary Lens for Micro Four Thirds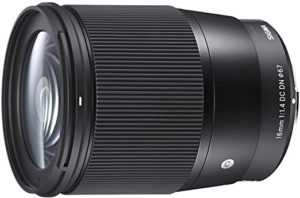 In the world of MFT, this is a third-party lens you can consider for its notable sharpness, clarity, and color accuracy from edge to edge.
32mm (35mm Equivalent)
Aperture Range: f/1.4 to f/16
working in low-light condition
weather-sealed, durable construction
7. Meike 35mm F1.7 Manual Focus Prime Lens

This is a good manual MFT lens for indoors, at nighttime or dark environment. It should be one of the must-have MFT lenses for most photographers. At f1.7, the lens is very fast and allows for a lot of depth of field. The quality of the glass itself is great.
Aperture range: f1.7-f22, minimum focus distance: 0.3m
Weight: 176g
Good values for the price
8. Rokinon Cine CV85M-MFT 85mm T1.5 Cine Aspherical Lens

The Rokinon lens gives you sharp shots even wide open. It's solid build with metallic red accent ring. It's ideal for photographers who do videography and portraiture.
Aperture range t/1.5- t/22
Not zoomable
9. Samyang SY14M-E 14mm F2.8 Ultra Wide Lens

The Samyang lens works well without flares and ghost images. With this lens, you can get ultra-wide angle of view on both full frame and APS-C cameras.
Built-in petal type hood
Minimum focusing distance of only 0.9 ft.
10. Rokinon Xeen XN35-N 35mm T1.5 Professional Cine Lens for Nikon

Xeen is a new line of professional cine lense by Rokinon. It's compatible with full frame cameras and are available Canon EF, Nikon, Sony FE, Micro Four Thirds, and PL mounts.
Size: 35mm
Metal body makes it very durable
Good to Know
Why Should I Buy an MFT Lense?
It's much more affordable prices than DSLR equivalents, yet it delivers very high optical quality.
It's a very open system, which allows anyone to join. In this regard, there are cameras and lenses from a number of companies, all sharing the same lens mount.
The Micro Four Thirds lenses give photographers a better choice than the interchangeable DSLR lenses.
It's very ideal for travel photographers who want to travel light.
The best lenses for portraiture, street photography, or extreme closeups.
Olympus MFT lenses vs. Sigma MFT lenses
The MFT manufactured by Olympus is largely better known for its use in-body image stabilization (IBIS). There are more than 60 native micro 4/3 AF lenses from Olympus alone. This simply means that any lens you use on an Olympus camera will be stabilized by default. In addition to this, Olympus has a great lineup of high-quality primes and zooms. However, the Olympus lenses don't feature optical image stabilization. For Panasonic lenses, most photographers usually get the best of both worlds for Micro Four Thirds lenses. The optical image stabilization (O.I.S.) usually performs much better than the IBIS feature. In this case, it comes with a price. Panasonic lenses are usually heavier and larger than the Olympus's ones.
Third-party lenses from Sigma and Tamron
The MFT mount makes it easy and flexible for different lens adapters from manufacturers such as Canon, Nikon, Pentax, Leica, and Panavision. There are great companies that produce MFT lenses, too. Lenses made by Schneider, Voigtländer, Tamron, Sigma, SLR Magic, and Mitakon also provide same functionality you'd get from first-party lenses. To sum it up, if you're shooting more videos, then you should consider the Panasonic glass lenses as they are tailored to video shooting. Weight and bulk are now optional. For example, although the Blackmagic Pocket Cinema Camera and the Blackmagic Pocket Cinema Camera 4K (2018) are small, but you don't have to compromise the lack of a fine lens. With the Blackmagic Pocket Cinema Camera 4K, the Blackmagic chose to offer the MFT lens mount as on option for the camera, knowing the system and vast lens compatibility would be a great future benefit.
Buying an MFT lens is a long term investment. I hope that this review will guide most photographers, especially the beginners and budget conscious, get only the right, best MFT lenses.
More Camera Lenses Reviews: