Mirrorless cameras are small and compact. There are just so many accessories (must-have and best) available. A microphone would be more targeted towards an audience interested in taking lots of videos. Flashes, tripods, straps, bags, and filters are essential for most mirrorless photographers. The best accessories for mirrorless cameras are useful yet hard to find. Several features have been detached from the camera's body and sold separately.
The Best Accessories for Nikon Mirrorless Cameras
A List of Top 11 Best Accessories for Mirrorless Cameras in 2019
1. Atomos Ninja Flame 7 in. 4K HDMI Recording Monitor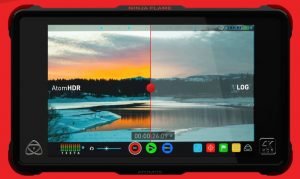 This is ideal gear for DSLR and mirrorless cameras with Log output over HDMI. You can monitor the HDR Log with vivid, natural colors.
7″ display boasting 10-bit processing
1920×1200 resolution
325ppi pixel density
2. Pelican Memory Card Case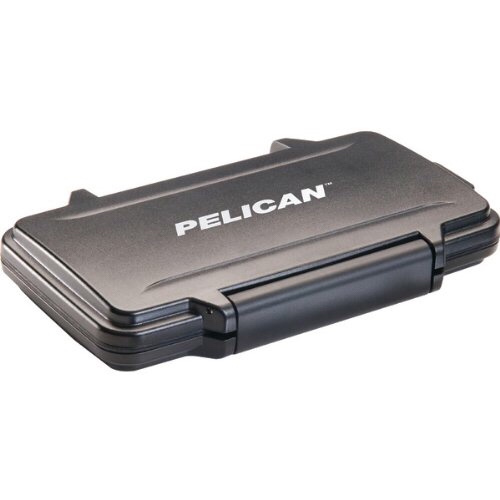 This memory cardholder is a very cute gadget. During the shooting process, you always need to change your memory cards quickly. This case is essential for your SD cards as they are two-sided and divided into two differently colored parts.
Green and red to mark the sides
water-resistant
3. Portable Backup & Editing System GNARBOX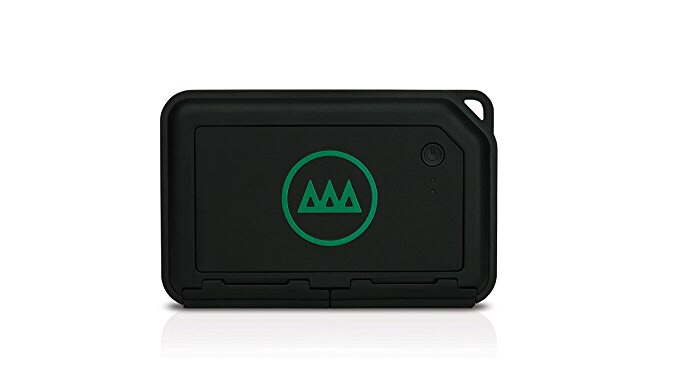 Gnarbox is a portable storage device that can help you easily edit, share and even backup your videos without the need for a laptop or a PC. It is easy to use as you can simply write your masterpiece in the shooting process and correct it in the filmmaking process.
Battery: 6 hours
Available capacity: 128GB or 265GB
4. RODE VideoMic Pro+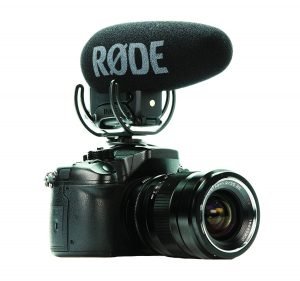 RDE has recently improved their VideoMic line including the first microphone with 3D audio on-camera. This mic comes with a windshield, a new detachable battery, and an output cable.
Digital Switching
Optimised Windshield Shape
5. Cactus RF60 Wireless Flash

If you're looking for a great flash, you have to get this Cactus RF60 flash with built-in wireless commander and receiver. You can use it for wedding photography.
6. 3 Legged Thing X1.1 Brian Evolution 2 Carbon Fiber Tripod

Nice and light, the 3 Legged Thing Carbon Fiber is the best of the best for travel. Its maximum height is 78.7″.
Strong and sturdy: supports over 17.6 lb
Only 16.5″ Long Folded
If you want a cheaper tripod (yet great enough for small compact cameras), you should consider getting this Premium Mini Tripod Phone Mount.
7. ONA Bowery Antique Cognac Leather

It's tough to not include this beautiful hand-made leather with adjustable strap from ONA. You'll find this bag perfect for street and travel photography. What a vintage charm!
Solid brass hardware
Side weather flaps
water-resistant waxed canvas
8. COSYSPEED Camslinger Streetomatic

You'll have to choices for your comfort. Either wear at the hip or as shoulder bag. Touted as the world's fastest camera bag, you'll enjoy having one to load your mirrorless camera.
Quick with one-handed access
Safe against rain and bumps
9. LEE Filters 100 x 100mm Little Stopper 1.8 Neutral Density Filter

With the LEE Neutral Density Filter, you'll love walking on the street and take great photos. It's best for my X-Series system as a low cost adapter.
High quality optical glass
For low-light conditions
10. Photo Sport 200 AW From Lowepro

For hiking photographers with the mirrorless camera, you should consider getting this backpack from Lowepro.
Ultra-lightweight
Zippered, side-access pocket
11. Peak Design Cuff Camera Wrist Strap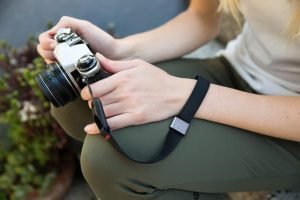 You can actually use this Peak Design Cuff wrist strap with your mirrorless cameras or a GoPro. If you don't like having a neck strap, then this is the best wrist strap to have.
Wrist strap for on-demand security
11. MOZA Air 3-Axis Gimbal Stabilizer for DSLR and Mirrorless Camera

This Moza Air 3-Axis gimbal is capable of automatically tuning itself based on the total weight it's carrying, to minimize set up time.
OLED display
Support all mirrorless cameras and DSLRs
12. FoRapid Braided 550 Paracord Adjustable Camera Wrist Strap

Want the best cheap camera wrist strap/bracelet for your mirrorless camera or DSLR camera, or even binocular? Buy this FoRapid Braid 550 Paracord wrist strap.
Abrasion resistant, UV resistant
Under $10
Good to Know
Having the best accessories for your mirrorless camera can boost your photography to the next level. At the same, these must-have accessories can help ensure that you can maintain life of your camera. After spending a great amount of time researching into quality products and testing, here's a list of the best accessories for most mirrorless camera for most travel photographers.
More reviews: