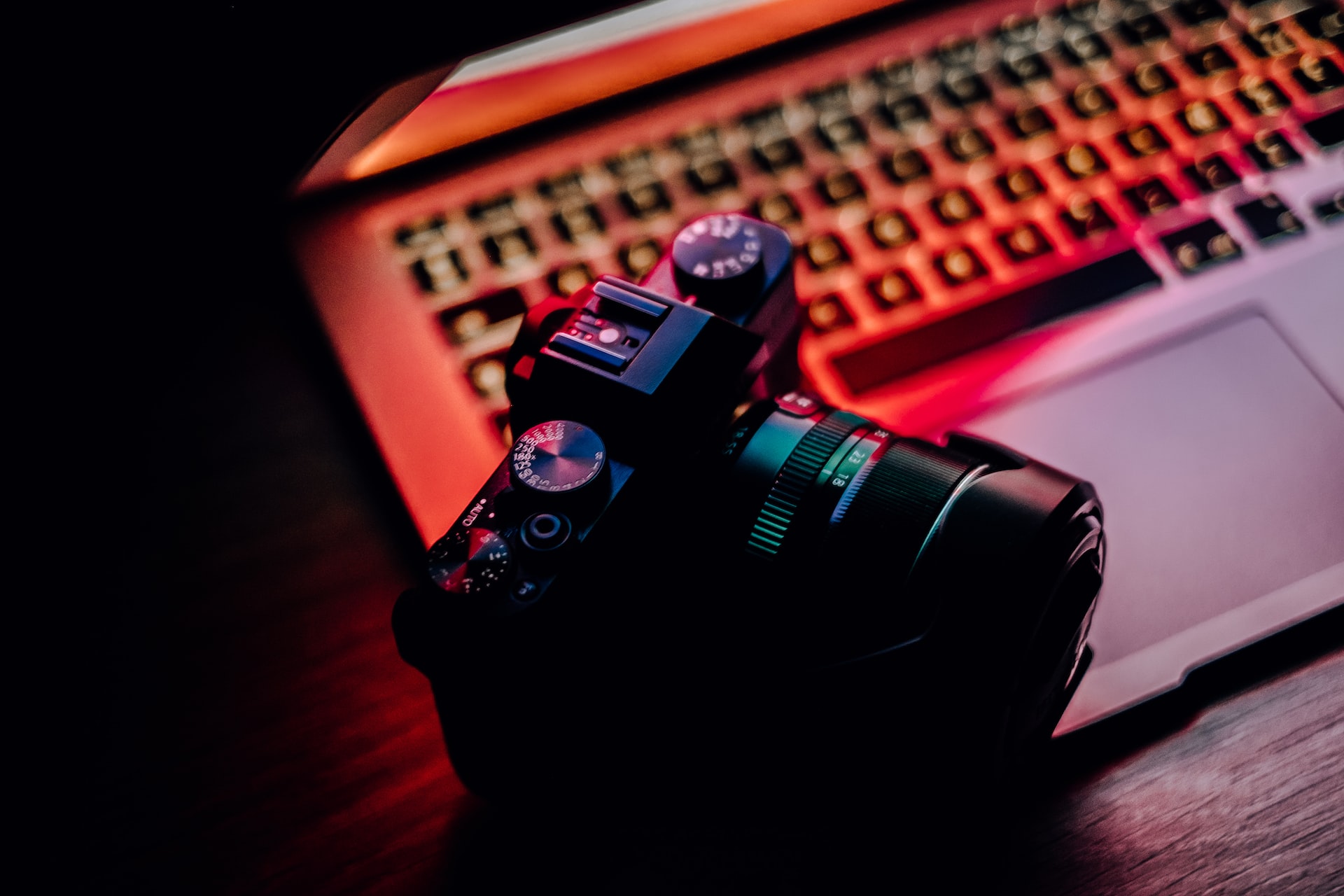 Top Best Mirrorless Cameras for Beginners
There are many excellent mirrorless cameras on the market, but the following are considered to be among the best:
Sony A7R IV
The Sony A7R IV is a full-frame mirrorless camera that is known for its high resolution and advanced autofocus system. It features a 61-megapixel sensor, 15-stop dynamic range, and can shoot at up to 10 frames per second. It also has advanced video capabilities and a robust weather-sealed body.
Panasonic Lumix S5
The Panasonic Lumix S5 is a full-frame mirrorless camera that is known for its excellent image quality and advanced video capabilities. It features a 24-megapixel sensor, dual image stabilization, and can shoot at up to 7 frames per second. It also has a durable, weather-sealed body and advanced autofocus system.
Fujifilm X-T4
The Fujifilm X-T4 is an APS-C mirrorless camera that is known for its retro design and excellent image quality. It features a 26-megapixel sensor, in-body image stabilization, and can shoot at up to 15 frames per second. It also has advanced video capabilities, a durable body, and a wide range of compatible lenses.
Olympus OM-D E-M1 Mark III
The Olympus OM-D E-M1 Mark III is a Micro Four Thirds mirrorless camera that is known for its fast autofocus system and excellent image stabilization. It features a 20-megapixel sensor, can shoot at up to 60 frames per second and has advanced video capabilities. Additionally, it has a durable, weather-sealed body and a wide range of compatible lenses.
Nikon Z7 II
The Nikon Z7 II is a full-frame mirrorless camera that is known for its high resolution, advanced autofocus system, and excellent image quality. It features a 45.7-megapixel sensor, can shoot at up to 9 frames per second, and has advanced video capabilities. It also has a durable, weather-sealed body and a growing selection of compatible lenses.
These cameras are high-end and professional-grade, and they come with a high price tag. The best camera for an individual depends on their needs and preferences, thus, research and compare the features and specifications of other cameras that may fit the bill.
Have a camera will travel? If you're a photo enthusiast, and want to get your very first mirrorless camera, this is a beginner's guide to buying your first mirrorless camera and accessories. In this list, you'll find the selected top best mirrorless cameras plus must-have accessories for beginners and travel. The best mirrorless cameras for travel and new photographers should be:
good for travel, wedding, and street photo shooting
4K video capable
full frame and for beginners
for low light photography
For just a large selection of mirrorless Sony camera models is an attractive choice. Sony, Nikon, Canon, and Fujifilm, and Olympus are the most favorite mirrorless camera makers among photo enthusiasts and beginners. Buying the best mirrorless camera has never been easy. As a professional photographer, which camera should you buy? Sony is currently the leader in this market. However, you'll find other choices from Nikon, Fujifilm, and Panasonic.
Whether Sony ignores film or any other electronic structure, Sony ignores the bar for anything from unimportant to full. As a Canon photographer, the ergonomics and menus of Sony are very attentive to the standard debate.
To be clear, Sony's shading science and inedible camera control have basically tarnished those of the opponents. Their cameras and shoots faster, have mores details, and are more sensitive than Canon's indoor and outdoor areas, which is truly ambiguous.
A mirrorless or an SLR camera? The mirrorless camera is taking on the SLR by storm. A mirrorless camera usually has a compact, rectangular body; some are styled like DSLRs with a 'pentaprism' on the top. The mirrorless camera is taking on the DSLR camera photography by surprise.
For decades, full frame DSLR cameras are powerful and the top choice among studio and travel photographers. The introduction of the mirrorless cameras is gradually changing our perception. With large sensors and interchangeable lenses of DSLR cameras, we hold a smaller and lightweight camera body. The ILCs bring a lot of benefits to photographers.
Overall, this review will serve as a buying guide for most beginners and professionals who want to delve into the photography world. It's a great time to start if you're getting serious about doing photography. The best mirrorless cameras will continue to offer more to photographers. Get a good mirrorless camera and gears for yourself. Now is the great time.
A List of Top Best Mirrorless Cameras for Beginners
Canon EOS R5 Full Frame Mirrorless Camera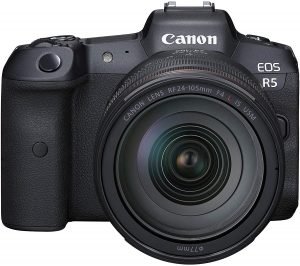 Featuring a New 45 Megapixel Full-frame CMOS Sensor, Canon ESO R 5 is leading the product in this category.
DIGIC X Image Processor with an ISO range of 100-51200
High-Speed Continuous Shooting of up to 12 fps with Mechanical Shutter and up to 20 fps Electronic (Silent) Shutter
Dual Pixel CMOS AF covering Approx. 100% Area with 1,053 AF Areas
Subject tracking of People and Animals*2 using Deep Learning Technology
A7R III – The Best Sony Mirrorless Camera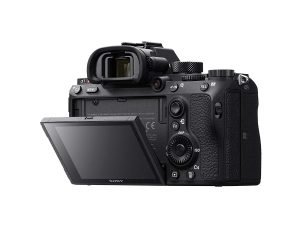 The A7RIII is one of the best mirrorless cameras from Sony for shooting videos and photos. These three classes independently evaluate the shading monstrosity, the high ISO value, and the dynamic range. Sony A7RIIIs has the best shading imperative and the best dynamic range (14.7 steps!) Of all pro-sumer cameras.
These three features make it a stunning all-rounder. For reasons of timeliness, it is hard to beat in low light, apart from the second camera in our quick review, the A7SII. Sony Alpha a7R III is one of the top best mirrorless cameras this year. The NP-FZ100 battery can last for hours.
399-Point AF system & 10 fps shooting
UHD 4K30p Video
Sharp images
42.4 megapixels of resolution
Sony A7S II For these Nights Hawk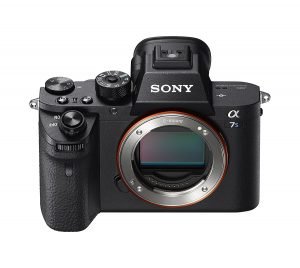 The A7SIIs is an extremely upgraded camcorder as a still camera. Still, he has not been the champion of the low-light shoot in the past very far in the past. For videos, these A7SIIs is altogether suitable for its reasonably small record sizes and the crazy ISO run (clean at 25,600 ISO through various measures taken by the company).
As a still camera, it is confusing for low light and reaches a reasonable 10,000 ISOs cleans still images. Nevertheless, there are some offsets, especially the twelve megapixels. Twelve megapixels are all that is needed for most applications, but it's a fascinating point.
A77ii – The Best Budget Mirrorless Camera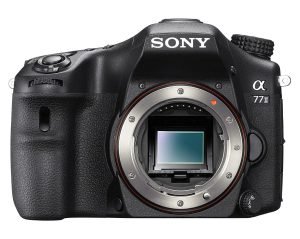 These A77iis is a charming camera as it shoots so vividly. 12 outlines for every second are edge-threatening and with 24 megapixels a great deal of detail is covered. Promise that you do not miss this remarkable moment.
This camera is in no way a shape or form, a low-light beast at every stretch, at least it goes on. The Auto Center is a top estimate, and it enjoys an above-average batteries life (at least 480 pictures from Sony). There's basically no other cameras at this juncture in the markets that can take those special shots. If that makes sense. It is a special case, regardless of what you require, the A77iis are passed in spades.
Sony a7 III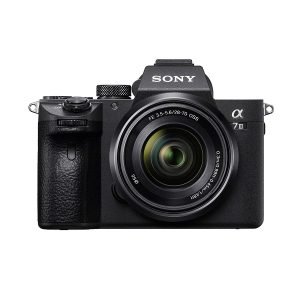 If the Sony Alpha a7R III is not within your budget ranges, you should consider this Sony a7 III as the best budget mirrorless camera. It comes with most the technologies and features of the more expensive a7R III.
693 phase-detection
425 contrast AF points
Advanced 24.2MP BSI Full-frame Image Sensor
Sony RX100V – The Best Small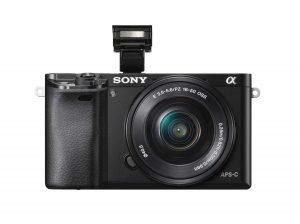 At any point did you expect a movie to start with a fire that starts little at 1/40 steady speed? Have you been very happy that torches transmit less important lightning with smaller scales? This producer does not. Watch the video on the occasion that you need to see more, but at this point, welcome the fact which the RX100V is a small hand-made proximity with an exceptional quality: 960 edges for reliable video.
Do not imagine it otherwise, this isn't 1080P. It's 912×308 pixels, but is used for Instagrams and other web-based lives that can feed 20.1 megapixel screens, and for still images provides an incredibly insightful representation of 20 plots for reliable. After a short time you can approach, for which reason until this time this camera does not get a "rifle". It's completely so, but incredibly miniaturized cameras just do not get pictures and cameras with more recognizable sensors. They will all be a little less sharp and need a meaningful field meaning (everything is focused. This camera is more for the fantastic customer or genius who needs a trained pocket weapon.
Sony Alpha 6000 – The Best Cheap Mirrorless Camera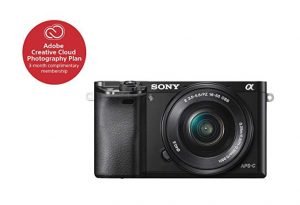 This camera could refer to the quick overview, at least one can not imagine otherwise, it is in view of the current conditions unavoidable. For most customers, this little camera offers an epic level of essential values. It shoots for every second incredibly fast 11 diagrams. For beginners who say "Ergonomics – barely sharpened, who cares?" If you then select the A6000, it looks phenomenal. It is optimal with fewer focus centers, but offers amazingly poor quality of light, self-pacing pulses. The camera is great for users with different needs. If you're looking for a budget mirrorless camera for travel, I'd recommend that you buy this Sony Alpha a6000.
It has a 24.3-megapixel APS-C sensor
Weather resistant for use under hostile conditions
Sony Alpha a6500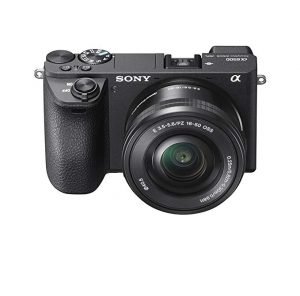 Sony has been a leading camera maker for decade. The in-body image stabilization of the camera will make you fall in love with. Sony Alpha a6500 Mirrorless camera is ideal for outdoor photography.
Shoot 4K video
Touchscreen display
Easy to use
Sony a6400 Mirrorless Interchangeable-Lens Camera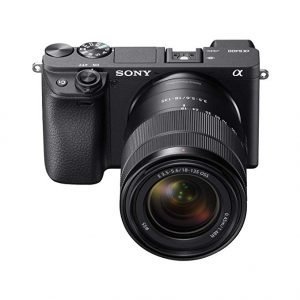 A leader in mirrorless camera, Sony will continue to dominate the photography market with this release of a6400.
AF at 0.02 sec. w/ Real-time AF & object tracking
4K movie2 w/ 2.4x oversampling
Sony a5100 16-50mm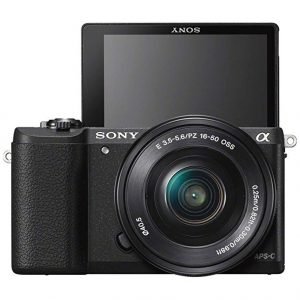 I highly recommend that you should buy a fixed lens with a large aperture. A 50mm or the Sigma 60mm will be a good choice to come along with Sony a5100.
24.3MP of detail even in low light
179 phase-detect points for wider coverage
Lumix GH5: The Best Panasonic Mirrorless Camera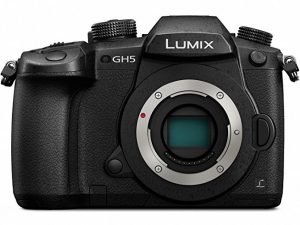 Panasonic is among the leading manufacturers of high quality cameras. The Lumix GH5 is great for serious videographers. Key features include the 4K quality, which is as great as DSLRs. Compact and lightweight, it's ideal for use under hostile weather conditions.
20.3MP Four Thirds sensor
Compatible with LUMIX MFT lenses
In-body stabilization support
Panasonic LUMIX G9 Mirrorless Camera
Lumix camera series by Panasonic is very well known for its quality. The Lumix G9 is no exception. This Panasonic compact mirrorless camera is perfect for those who love taking selfie pictures. You'd be amazed by its fast auto-focus!
20.3 megapixel sensor
UHD 4K Video Recording
80 megapixels high resolution JPEG /RAW in camera image
Panasonic LUMIX S1 Full Frame Mirrorless Camera
Panasonic's first full-frame camera, the Lumix S1 is as great the Nikon Z 7.
 24.2-megapixel full-frame (35.6mm x 23.8mm)
4K HDR VIDEO – 4K 60p/50p, 4K 24/30P unlimited recording
Fujifilm X-T2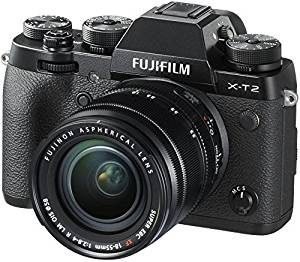 Fujifilm cameras rarely disappoint. The Fujifilm X-T2 Mirrorless Camera offers superb image quality for a great experience. The high quality Fuji lenses make this camera great for video shooting. A compact, lightweight and robust body, the FUJIFILM X-T2 offers everything you need in a budget mirrorless camera. Fujifilm X-T2 is a fraction the price, size and weight of a Canon 5DS R or Nikon D810.
By packing in UHD 4K video recording, Fujifilm's X-T2 aims to fill the needs of most photographers. This camera along with the 35mm f/2 (the only lens I have for it) weighs 1.5 pounds. In my conclusion, Fujifilm X-T2 is the best mirrorless camera with great price. There is also the FUJIFILM X-T2 Graphite Silver Edition, which has a multi-layer coating for an elegant and tactile finish.
24.3MP APS-C X-Trans CMOS III Sensor
OLED Viewfinder
Internal UHD 4K Video
Fujifilm X-T3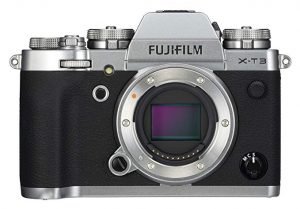 This year, Fujifilm continues to surprise the photography community with the release of the X-T3, following its success with the X-T2.
4K movie recording – internal SD card 4K/60P 4: 2: 0 10bit recording
New 26.1MP X-Trans CMOS 4 sensor
Olympus OM-D E-M10 II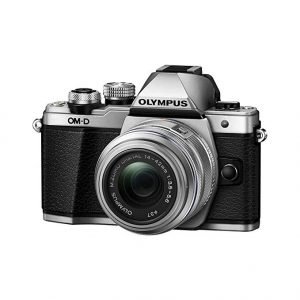 This is the best mirrorless camera for your money. This Olympus model is a major upgrade of the E-M10. In my opinion, the Olympus OM-D E-M10 Mark III is the best budget mirrorless camera for most beginners. What I really like is that this Olympus camera has the fastest-focusing feature that most photographers appreciate. Not surprisingly, this year's mirrorless cameras is getting more and more popular for filmmaking on a budget.
16MP Four Thirds Live MOS sensor
TruePic VII processor
5-axis image stabilization
Fujifilm X-H1 Mirrorless Digital Camera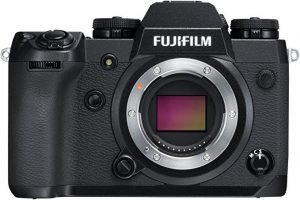 This is another Fujifilm mirrorless camera that deserves a place on this list. This high end X Series lineup is robust and rugged. Its improved AF system is great in lower light and with smaller apertures.
Weather resistant structure
New in-body image stabilization
Samsung NX1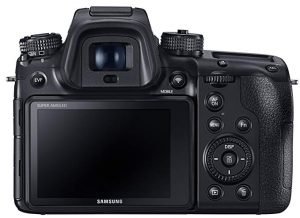 What sets Samsung NX1 apart from its competitors is the 28MP CMOS sensor. This NX1 model runs Google's Android operating system.
15 fps burst shooting with continuous auto focus
4K video
hybrid AF system with 205 phase-detect points
Canon EOS R Mirrorless Digital Camera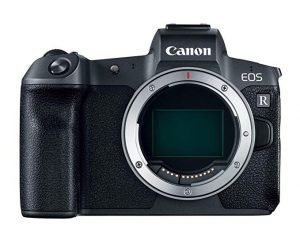 Following Nikon's announcement of Z 6 and Z7, this is Canon's first mirrorless camera. The 30.3 Megapixel full-frame Canon EOS R is capable of shooting 4K 30P video. For accessories, gears, and kits for Canon EOS R camera, please read my list here.
Dual Pixel CMOS AF, 5655 AF Points
Touchscreen LCD and LCD panel
Nikon Z 6: The Best Budget Full-Frame Mirrorless Camera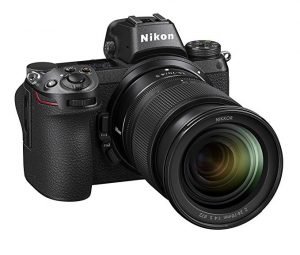 The Z 6 is Nikon's first full-frame mirorrless camera released in mid 2018. Nikon unveiled the Z 6 and the more expensive, high-end Z 7 on their 101st anniversary. In the photography community, this means a big deal. First and foremost, Nikon has to build these first mirrorless cameras on the top of a century of heritage. With the Z 6, you'll be able to shoot photographs that are richer and more vivid than ever before.
While it works with NIKKOR F mount lenses, this newest mirrorless camera will tag along with Nikon's new mount adapter. This mirrorless camera is the evolution of Nikon quality. What Nikon has learned over the past century has been utilized to make the Z 6 and Z 7.
Nikon Z7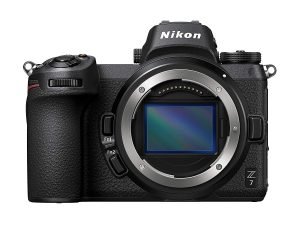 The Nikon Z7 features a 45.7MP backside Illuminated image sensor. Is it a good substitute for Nikon D850? Well, if you want a smaller, lighter and mirrorless version of D850, this is the Nikon camera you should have. With the updated firmware, the best ever mirrorless camera for video production is Nikon Z7. For profession filmmakers, it's not easy to find the best cinematic camera that's lightweight in this revolutionary mirrorless design.
Output RAW video over HDMI
Apple ProRes RAW format (available on high-end cinema camera)
45.7MP image sensor
Full frame lens mount
4K ultra HD video
8K time-lapse
120/1080P slow motion
A List of Top Best Accessories for Mirrorless Cameras
Having the best accessories for your mirrorless camera can boost your photography to the next level. At the same, these must-have accessories can help ensure that you can maintain life of your camera. Ideally, most street photographers need extra gears and kits for their Nikon mirrorless camera. After spending a great amount of time researching into quality products and testing, here's a list of the best accessories for most mirrorless camera for most travel photographers.
Mirrorless cameras are small and compact. There are just so many accessories (must-have and best) available. A microphone would be more targeted towards an audience interested in taking lots of videos. Flashes, tripods, straps, bags, and filters are essential for most mirrorless photographers. The best accessories for mirrorless cameras are useful yet hard to find. Several features have been detached from the camera's body and sold separately.
Atomos Ninja Flame 7 in. 4K HDMI Recording Monitor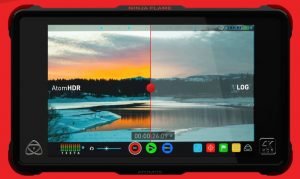 This is ideal gear for DSLR and mirrorless cameras with Log output over HDMI. You can monitor the HDR Log with vivid, natural colors.
7″ display boasting 10-bit processing
1920×1200 resolution
325ppi pixel density
Pelican Memory Card Case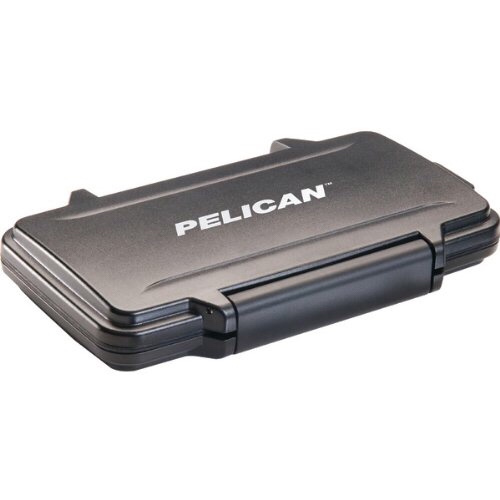 This memory cardholder is a very cute gadget. During the shooting process, you always need to change your memory cards quickly. This case is essential for your SD cards as they are two-sided and divided into two differently colored parts.
Green and red to mark the sides
water-resistant
Portable Backup & Editing System GNARBOX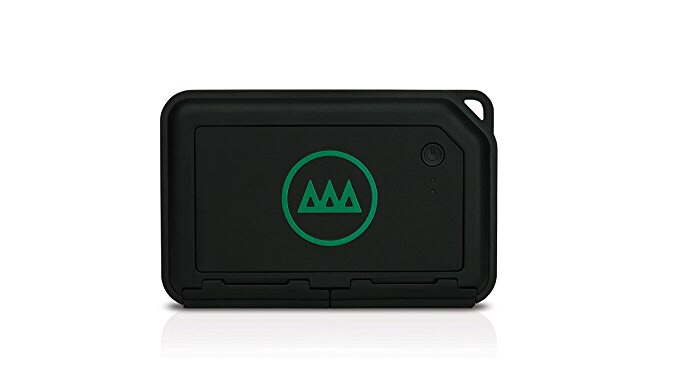 Gnarbox is a portable storage device that can help you easily edit, share and even backup your videos without the need for a laptop or a PC. It is easy to use as you can simply write your masterpiece in the shooting process and correct it in the filmmaking process.
Battery: 6 hours
Available capacity: 128GB or 265GB
RODE VideoMic Pro+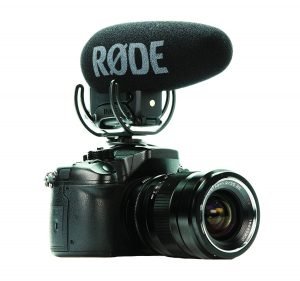 RDE has recently improved their VideoMic line including the first microphone with 3D audio on-camera. This mic comes with a windshield, a new detachable battery, and an output cable.
Shooting video interview? This is the mic designed for the mirrrorless system like the Nikon Z 6 and Z 7. RODE has recently improved their VideoMic line including the first microphone with 3D audio on-camera. This mic comes with a windshield, a new detachable battery, and an output cable.
Digital Switching
Optimised Windshield Shape
Digital Switching
Optimised Windshield Shape
Cactus RF60 Wireless Flash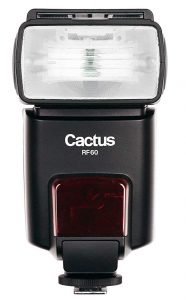 If you're looking for a great flash, you have to get this Cactus RF60 flash with built-in wireless commander and receiver. You can use it for wedding photography.
3 Legged Thing X1.1 Brian Evolution 2 Carbon Fiber Tripod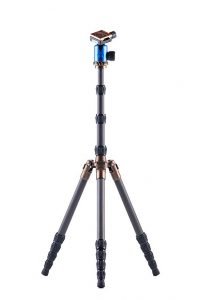 If you want a cheaper tripod (yet great enough for small compact cameras), you should consider getting this Premium Mini Tripod Phone Mount. Nice and light, the 3 Legged Thing Carbon Fiber is the best of the best for travel. Its maximum height is 78.7″.
Strong and sturdy: supports over 17.6 lb
Only 16.5″ Long Folded
The Best Travel Tripod for Nikon Mirrorless Z 6 and Z 7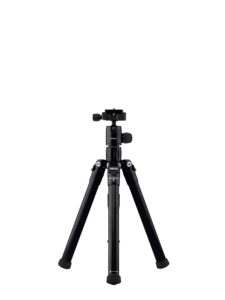 This travel tripod is ideal for smartphones, compact cameras, action cameras and small mirrorless cameras. This is the best tripod for a backup or beginner setup for travel. It's small and light but extends tall and stable, making it the perfect mini tripod to take with you on the road. Furthermore, it's very cool.
Quality build and fast setup.
Sturdy, super light, extends to eye level
JOBY GripTight GorillaPod Stand
JOBY GripTight GorillaPod Stand is the best tripod for most iPhone users. The machined aluminum head is littler than the normal ball head and requires a 36 degree slant towards any methodology, truly get any photograph or video. Lightweight and stable at the same time, the Joby is a top rated tripod stand for iPhone.
Fits on smartphones with a width of 2.7 to 3.9 inches
At 1.8 ", the GripTight is adaptable and associated with a key ring
ONA Bowery Antique Cognac Leather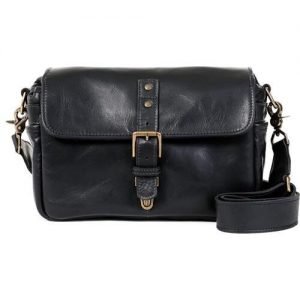 It's tough to not include this beautiful hand-made leather with adjustable strap from ONA. You'll find this bag perfect for street and travel photography. What a vintage charm!
Solid brass hardware
Side weather flaps
water-resistant waxed canvas
COSYSPEED Camslinger Streetomatic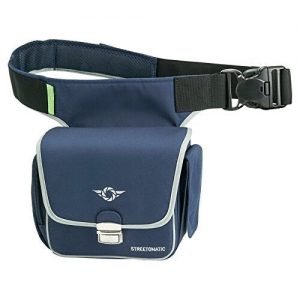 You'll have to choices for your comfort. Either wear at the hip or as shoulder bag. Touted as the world's fastest camera bag, you'll enjoy having one to load your mirrorless camera.
Quick with one-handed access
Safe against rain and bumps
Think Tank Photo Mirrorless Mover 5 Camera Bag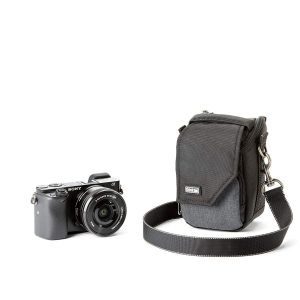 I highly recommend this camera bag for your Nikon mirrorless camera. A compact bag, Think Tank Photo Mirrorless Mover 5 Camera Bag is the best choice when you want to enjoy your outdoor photography.
High quality YKK RC zippers
Photo Sport 200 AW From Lowepro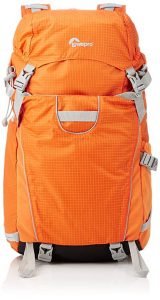 For hiking photographers with the mirrorless camera, you should consider getting this backpack from Lowepro.
Ultra lightweight
Zippered
Side-access pocket
LEE Filters 100 x 100mm Little Stopper 1.8 Neutral Density Filter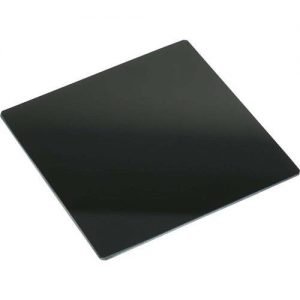 With the LEE Neutral Density Filter, you'll love walking on the street and take great photos. It's best for my X-Series system as a low cost adapter.
High quality optical glass
For low-light conditions
Peak Design Cuff Camera Wrist Strap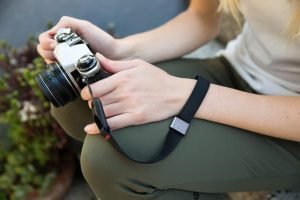 You can actually use this Peak Design Cuff wrist strap with your mirrorless cameras or a GoPro. If you don't like having a neck strap, then this is the best wrist strap to have.
Wrist strap for on-demand security
FoRapid Braided 550 Paracord Adjustable Camera Wrist Strap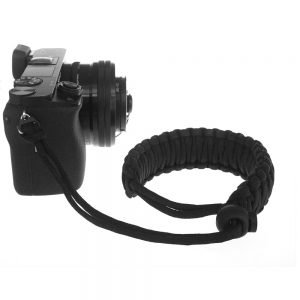 Want the best cheap camera wrist strap/bracelet for your mirrorless camera or DSLR camera, or even binocular? Buy this FoRapid Braid 550 Paracord wrist strap.
Abrasion resistant, UV resistant
Under $10
MOZA Air 3-Axis Gimbal Stabilizer for DSLR and Mirrorless Camera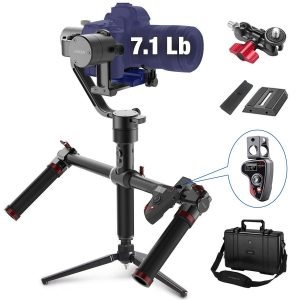 This Moza Air 3-Axis gimbal is capable of automatically tuning itself based on the total weight it's carrying, to minimize set up time.
OLED display
Support all mirrorless cameras and DSLRs
A List of the Best Accessories for Nikon Mirrorless Camera
Nikon Z 6 and Z 7 mirrorless cameras are essential for most beginners and street photographers. Compact, lightweight, and revolutionary design, the Nikon mirrorless cameras offer more in term doing photography. How about adding a good lens, some good gears, and accessories to your Nikon mirrorless camera backpack? The must-have gears and kits for the Nikon mirrorless camera system should be:
ideal for street photographers and beginners
easy to use (plug and plug)
better value for the budget
The Best XQD Memory Card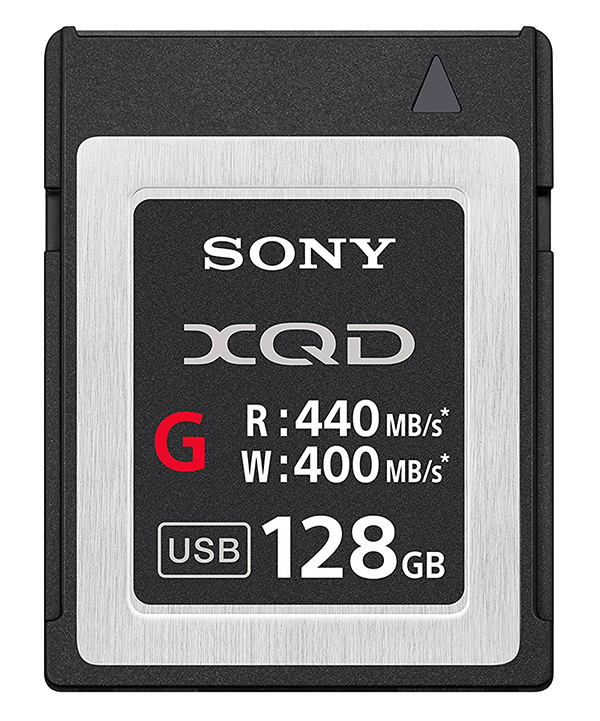 The Nikon Z 6 and Z 7 comes with only one single slot for the XQD card. It's better to have a few XQD cards to avoid running out of space when you travel. So far, Nikon has taken advantages of the XQD's PCI Express. Nikon's own DSLR and mirrorless cameras that utilize XQD cards are: Nikon Z 6 and Z 7, in addition to Nikon D4, D4s, D5, D850 and D500. The fastest read and write speed.
Fast and reliable
Physically robust
Speed up to 400MB/s
Sony MRWE90/BC1 XQD USB 3.0 Reader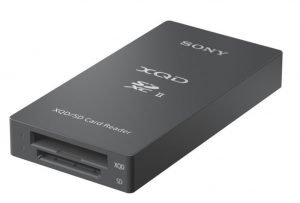 This Sony high speed card reader is for all XQD series and UHS-II SD memory cards. Although a bit expensive, but this is a good quality product to have. When inserting and removing cards, the card reader works smoothly. The Sony MRW-E90/BC2 XQD USB 3.0 Reader is ideal for transferring large RAW files.
Super speed USB (USB 3.1 Gen 1)
Speed: 440MB/s transfer and 400MB/s write
Great build quality
Altura Photo Professional Cleaning Kit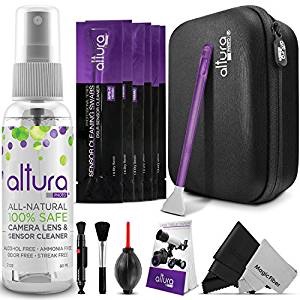 This camera cleaning kit is the best for professionals with DSLR cameras. The pens and brushes are light weight to avoid pressure on the lens. They are easy to hold. It does not contain strong chemical smell when poured. It comes with a spring which helps you spray a limited quantity liquid for cleansing purpose.
Lens cleaning brush and a pen, air blower, cleaning sheets and cloths
Zoom H6 Six-Track Portable Recorder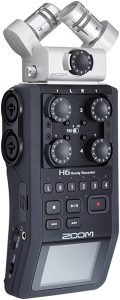 You'll love this portable voice recorder if shoot video.
Bundle with 16GB memory card, studio headphones, 4 AA rechargeable
Batteries with compatible charger, auxiliary cable, and table tripod
Nikon Mount Adapter FTZ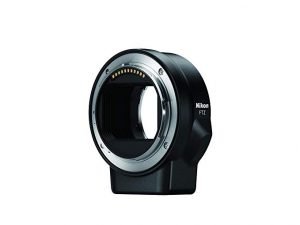 With this Nikon Mount Adapter FTZ, you can use use over 360 F-mount lenses on Z-series bodies. The chance is that most of your old lenses will work with the Nikon Z6 or Z7 mirrorless camera.
Profoto A1 AirTTL-N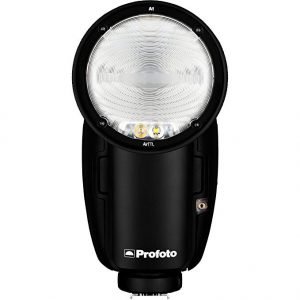 Whether you use your Nikon mirrorless camera in studio or for wedding photography, lighting is essential for us professional photographers. The Profoto A1 AirTTL-N is the best on-camera flash for most photographers.
Built-in Rechargeable and exchangeable li-ion battery
KIMILAR Compatible Nikon Z6 Z7 Screen Protector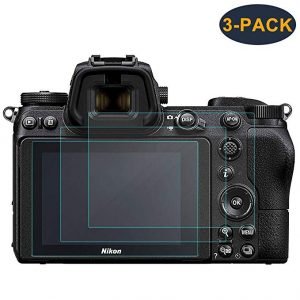 If you've got a new Nikon Z6 or Z7, then this Kimilar tempered glass screen protector is the best fit for your mirrorless camera.
Waterproof, anti-scratch, and crystal clear
Nikon NIKKOR Z 35mm f/1.8 S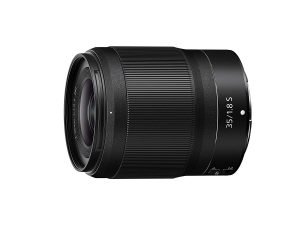 This 35mm prime lens for Nikon Z Mirrorless cameras is the best lens you should buy. It's just under $1000. It's very fast to capture moments not to miss.
Superior low-light performance
Durable and lightweight
Tamron SP 15-30mm F/2.8 Di VC USD G2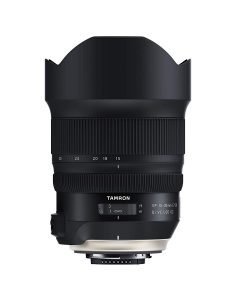 With a Nikon FTZ adapter, Nikon Z6 and Z7 photographers can use this Tamron SP 15-30mm lens. As you have to update the firmware, you'd need this Tamron Tap-In-Console For Nikon.
High speed and ultra wide angle zoom lens
Moisture-resistant construction
Nikon DF-M1 Dot Sight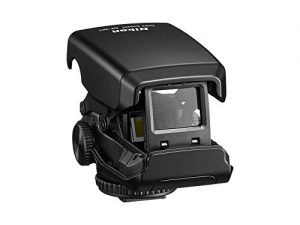 The DF-M1 Dot Sight is useful when attaching to the camera's hot-shoe. It will assist Nikon photographers in acquiring distant subjects by acting as a zoomed-out targeting device. The Dot Sight is the best Nikon accessory for for telephoto photographers to better track moving subjects.
My Picks
Sony A7 III The best mirrorless camera for beginners: Sony a7 III. This is the kind of camera that will will boost your confidence as a photographer.
Panasonic Lumix DC-GH5 The best mirrorless camera for 4K video is Panasonic LUMIX DC-GH5.
The body is well balanced, weather resistant. It has a superb electronic viewfinder. It's the best mirrorless camera for photojournalists, travelers, and professionals.
The Panasonic LUMIX DC-GH5 is head to head with the Sony Alpha 7S II and Canon EOS 5D Mark IV. If you're on a budget (for just $600) you may also consider the Fujifilm X-A5, the newest mirrorless digital camera. The Japanese camera maker wants to lead the digital camera industry despite it will have to play catch up with Sony. Nikon Z6 is a high speed, low light model with 24MP camera for budget photographers.