Camera Lenses Buying Guide Beginners
In digital photography, having a camera is the very first step to start drawing with light. While additional camera accessories are useful to serve their own purposes for photographers, the best lens will take them to a new whole level. Having a good knowledge (not to mention having) the good camera lenses can help you add more creative control. The digital camera lens, along with the best tripod, makes it possible to capture sharp photos with plenty of detail and contrast.
Most photographers understand this very well and will tell you this: The best camera is the one in your hand. The best lens is the one you are using.
For most photographers, finding the right lens is not an easy task. To help you getting the right lens, I outlined here my picks that I spent months that are based on my personal years of experience (starting with a film SLR camera) as well as my research.
If you are new in digital photography, you need to start with a camera with the most powerful lenses. Choosing the correct lens is the most important thing when it comes to camera use. What makes or mars a camera is the lenses quality. The most important feature people consider in buying a digital camera is the lenses. Need help to buying some of the best digital camera lenses for beginners? Read our guide to understand more.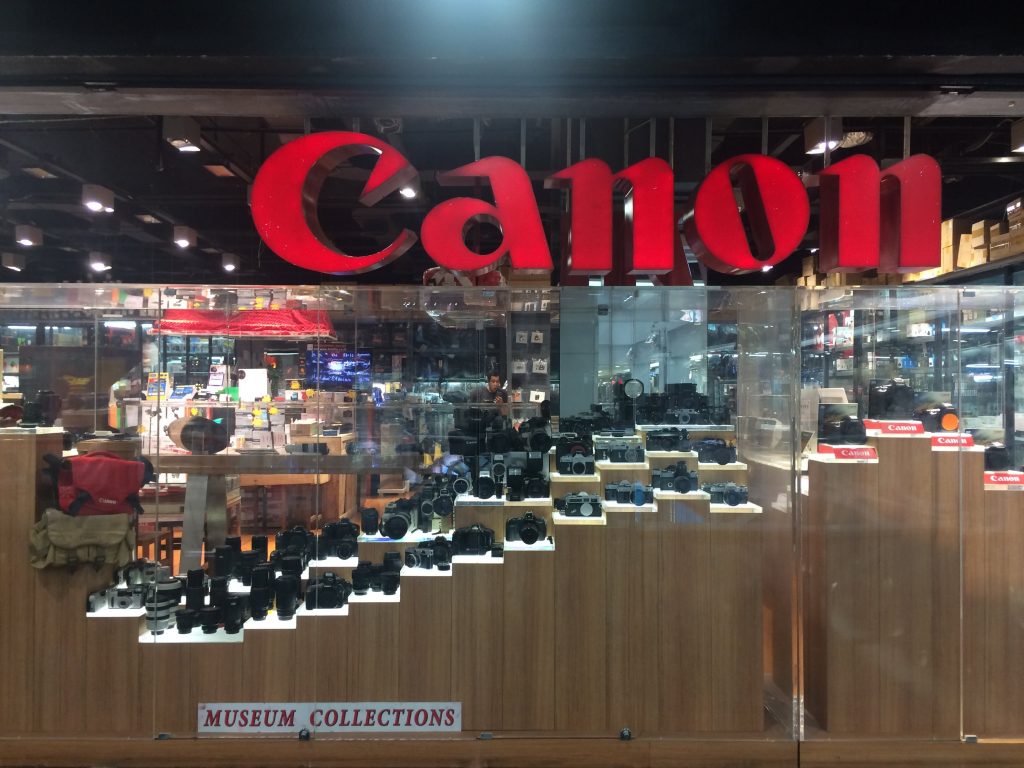 Are you starting to step into the world of photography? If you're beginner and wondering what are the best lenses you want to buy for your long term use, please keep reading to find out more. This is a basic guide to buying the best digital camera lenses for beginners or those who have just delved into the photography world. I've always wanted to write this basic, mini guide that's simple and easy for most photographers. Thus, in this guide, you'll learn about:
why photographers (especially beginners) need to have great arsenal lenses to shoot photographs they feel proud of.
what are the best budget DSLR camera lenses available
what camera lenses you should buy
A List of Top Best Nikon Z Lenses
A Guide to Buying Digital Camera Lenses for Beginners
As a beginner looking for a perfect lens, it is not a good idea to opt for the cheapest model available on the market. You could face a lot of difficulties if you do, because of the poor image, or picture quality that comes out of it. There are lots of problems that could emerge such as chromatic aberration, poor auto focus, as well as blurry edges. You would see more of these in the course of this review.
Experts would always say that quality image depends on the lens quality. They also advise that heavy lenses are of superior quality than the lighter ones. When you are looking for the best, it is advisable that you opt for the better quality and high budget models. It is better in terms of image quality, and it can protect the user from camera lens UV filter.
As a beginner, you have to consider the feature, but a camera that is loaded with several features may not be the most important thing. Of the features, you must special attention to the lenses quality.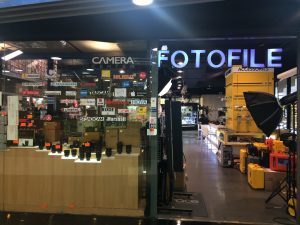 A camera lens is composed of either convex or concave surface. There are different kinds of photographic lenses out there, and they are more complicated in terms of performance and action. Instead of beginning with the most advanced, it is good that you begin with simply designed ones until you are able to achieve perfection.
However, instead of choosing an inferior quality camera, it is good if you choose the correct lens. As a matter of fact, the lens is considered the most important part of any camera. Lenses make the difference when you want to turn your photography from amateur to professional. There are several options available out there and this makes it impossible for any beginner to make a choice. If you are a starter and you want to buy your first camera lens, here are the vital factors to consider in order to make a perfect choice.
How to Select the Correct Camera Lens for Beginners?
Camera lenses are not created equal and they do not work the same. The choice you make you depends on your need. You must consider the available features to know whether that camera lens can work for you or not. As a beginner, you must start by first knowing your photography requirements. In order to make a choice, you can consider some of these features.
Lens type
There are two lens types that you have to choose from. It includes the prime lens and the zoom counterpart. If you want to add more brightness to the image quality, then you can get the prime lens. Furthermore, it makes it easier to correct shooting errors that may have occurred in the cause of taking the shot. If your aim is to get to that subject very close, then you can opt for a zoom camera.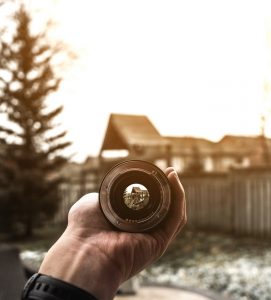 Apart from these two, there is one in between them and this means that it can be a zoom or a prime lens and it is called the macro lens. This is not the same with the telephoto lens. If you want to take an image of objects that do not last such as minute object like insects, this lens can be popular for that purpose. When you take such photos you can make them look larger than what is the original size is.
Macro lenses
You can use it to take photos up close; insects, flowers, and medical imagery. Believe it or not, scientific photographers use macro extensively.
Fish eye lenses
To produce an unusual perspective in photography.
Tilt shift lenses
Is perfect for creating perfect depth of field.
Focal length: the lens's angle of view
Aperture: the amount of light the lens gathers
Image Stabilization: some lenses include optical stabilization units to counteract the blurring effects of hand shake
Format: the sensor size the lens is designed to work with
Lens mount: whether the lens will physically fit your camera
Camera sensor
It is important that you note that all the camera parts must work together before you can get that quality image you want. Because of that, the camera lenses must be compatible with your camera's sensor. The sensor is as important as the lenses because it helps in recording the images, especially if you want to use digital cameras. It also depends on the camera.
There are two types of sensors and you must ensure that it is compatible with the one you want to use. The types include the CMOS, which includes the complementary metal-oxide-semiconductor, as well as the CCD, which stands for Charged Coupled Device.
The former is larger than the latter, and this means that it is in a position to admit more light to the system. This also implies that a better image is possible through that as well. Furthermore, the size is equally important here as it can affect the functioning of that camera as well as the structure. You must ensure that the lens you choose is compatible with the type of sensor your camera uses.
Focal length
Perhaps the most important factor to consider is the focal length. It is that distance calculated in millimeter from the lens center to the camera sensor when you focus that object you want to snap. If the number is lower, then the shot is going to be wider. If on the other hands that the number is higher, the zoom would be longer. This means that you must consider the wide-angle focal lengths which is available in different sizes such as 14, 20, 24, 28, as well as 35 all in millimeters. If you want that object to be as close as possible, then it is good for those with larger focal lengths such as those from 50 to 100mm. Ensure that you get a product which can admit sufficient light through the system. F2/8 is a good idea, as it makes it possible for sufficient light to be admitted through the system. This impacts on the image quality.
Aperture
Aperture is equally important when you make that choice. Something was said about it above, it has to do with the quantity of light that passes through that lens. The number is represented by the letter and the corresponding number. If the number is smaller, then it means that it has a wider opening and the implication is that more light would be admitted through the lens. When that becomes the situation it means that you can take your shot in a low light condition.
Weight and Size
Something was said before about lenses weight. There are lightweight and weighty ones. Some people will naturally opt for light models because they are more user-friendly. While this can be an advantage when it comes to portability, but you must be very careful here because lightweight lenses can be deceptive and this means that at the end you would be disappointed. If you have a lighter lens with some benefits, then you can opt for them.
The Auto-focus
This is another important aspect to consider when you are looking for a camera with the best camera lenses is the auto focus. Every lens out there does not have auto focus. It is important that you take this aspect into consideration. Furthermore, some auto focus is not accurate and some of them are not fast. This feature is important and it depends on the type of events you want to cover with the camera. If you want to cover sports events, then it is necessary that you invest in the best auto focus feature on the market, because it offers a better result.
Durability
Furthermore, you must consider the issue of durability when you are making a choice. In addition to that, such a product has to be weatherproof. These can affect the quality of images. When you get a durable lens, it is certain that it can serve you for many years and in tricky situations. For ease of use, it is good that you look for those that are ergonomically designed. The ergonomic design has to do with camera design. This makes it easy to position it so that it can get quality and well-focused images. It may not be easy to observe lenses with good ergonomics and it is much easier to observe the bad one. Ease of use is a very critical factor to consider whenever you are making a choice.
Construction
Perhaps the most important concern when you are making your choice is the issue of construction. This aspect is often ignored, but it can make a great difference. If you have a product with fewer numbers of moveable parts, it is much easier to maintain. This is the ideal as the internal zoom and the internal focus are not tampered with. When it is in that fixed condition, you notice that some parts of the product would not fail. In the same way, it is advisable that you look for a product that is weather sealed. This can actually make the camera to last longer.
Talking of the camera lens construction, you have to compare between plastic and metal construction. Some people would prefer metal lenses to plastic because of the quality and they are more valuable. However, some people could prefer superior quality plastic material. The first benefit is that they are more affordable. Secondly, they are less weighty. In bad weather, it does not disappoint. When it comes to durability, it is certain that the metal lenses can last longer. Apart from that, there is generally nothing wrong with those made with plastic materials.
Image quality
Lot of factors can determine the image quality, but the lens has more roles to play in this than other factors. When you are making a choice, do not look for those with extreme specifications. The problem with that is that failure is easier as well as compromises. It is not good to go for those with extreme conditions. Because of your level of experience, it is better if you opt for those you can easily control. When there is a failure or compromise, the image quality would be affected.
Sharpness
The topmost thing in the mind of any photographer whether an avid or a beginner is how to make a sharp image. If you want a quality and sharp image, the lenses quality is very important more than anything else. One thing you need to know about sharpness that the limit has much to do with the technique, and not necessarily the lens quality.
Modern lenses are more innovative. With f/8 at the center, images are bound to be sharp, but that depends on the technique and your style. Furthermore, it appears that modern cameras have addressed the problem of aperture.
As you gather more experiences, you should be able to deal with the problem of sharpness at the frame corners.
Distortion
One of the key issues you have to know about camera lenses is the problem of distortion. When you see pinch or bulge in the image, the problem is that of the lens. If you use a fisheye lens, certain images could suffer that distortion. There are different kinds of distortions associated with the lens. If you make a correct choice, it would be pretty easy for you to deal with those distortions.
Price
Cost is equally important. As there are various kinds of lenses, in the same way, the cost of these vary. Lenses are not created equal and some are superior to others. The prices are not the same. In making your choice consider your pocket, your level of experience, as well as quality. Do not go for the inferior or cheap lenses, you would not be happy with the performance.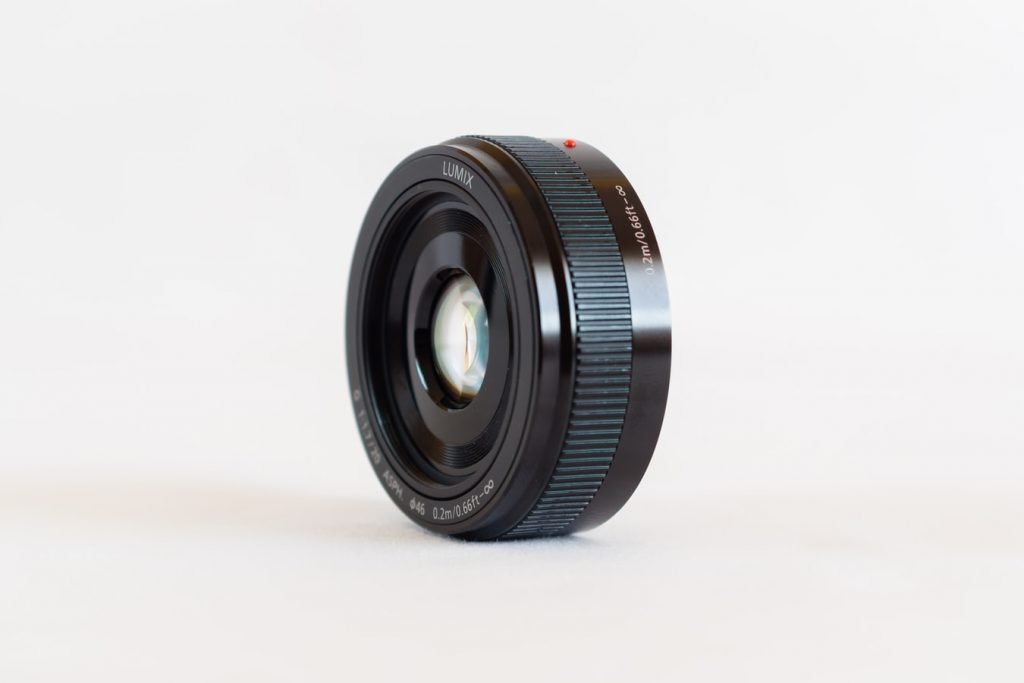 Those who are new to photography may ask this question:
What's the best lens for my DSLR camera?
Which is the best lens for wedding photography or for landscape?
The answer is simply that there is hardly such a thing as a "best lens" for a Nikon or Canon DSLR camera. If there is, every camera maker would just make cameras with that lens. So you won't have to carry multiple lenses, and there are no dusts getting in when changing them.
Let's look at another way, most photographers have at least a few lenses. What sort of photos do you think they sit back, think for a moment and decide to use their 3rd best lens for, or 4th best lens?
The Best Digital Camera Lens Should I Buy?
Sweet Memory Studio picks the best lenses for Canon, Nikon and Sony. This is a list of the best lenses to buy:
The lenses designed for mirrorless camera are lighter, smaller and can be focused more quickly than other lenses. Designed for small cameras, Micro Four Thirds (MFT) lenses are best for travel and video shooting. Most mirrorless cameras are compatible with MFT lenses.
The best lenses I recommend:

The Best Accessories for Camera Lenses
If a camera lens is a sword, the filter is the scabbard. Experienced and professional photographers use top-rated lens filters to safeguard the lens from dust and moisture and to enhance the photo quality. There are many types and options available based on budget and quality. In this list, you'll find the best camera lens filters you can buy this year.
Good to Know
Many people today are photographers in one way or the other. You do not need to have a photography shop before you become a photographer. Modern smartphones come with cameras and this makes it possible to take snapshots and videos when they want. Award-winning shots and videos were taken from phones such as iPhones. The fact is that all these are not possible without a good camera lens for iPhone. The differences between image qualities including those from smartphones are attributed to the lens quality. If you are new into photography and you want the best quality images, then you must invest in the quality camera lens.
My advice and recommendation when it comes to buying a new lens is that buy the one you need even if it's more expensive. Why? Acquiring a new lens is a long investment for most photographers. You'll change a new camera bodies, but you can still use the lenses you've got. Remember this: as a photographer, when you arm yourself with the right, best lenses available, you can take your photography experience to the next level and beyond.
There are dozens available camera lenses to suit every subject and budget. Some premium, high quality lenses can be more expensive than the DSLR camera body, but acquiring the ideal lenses is a long term investment. After all, it's the lens that it's the vital part of your photography journey. So when you can afford to get the one that suits you most, you should never resist the temptation to buy it.
It's the optical glass in front of your imaging sensor. A camera lens is a device that has one or more lens elements. Its sole job is to focus light beams onto your imaging chip. It's like the arsenal for your camera body (DSLR or mirrorless).
The camera lens is getting better with ages. Are you surprised? Photographers or camera lovers don't buy the lenses very often. When they do, they buy the top-notch ones. The old ages of a camera lens can be over 15 years. Still, we can get amazingly sharp, not to mention fantastic auto-focus performance.
It's a good idea to buy an entry-level camera body and a high-level lens. Why? It's a better investment than to get a mid-range camera body and a mid-range lens. A lens is a tool. Next, you have to master your photograph composition skill.
Additional Resources & Reviews