Top Best Canon EOS R Accessories
The Canon EOS R camera is an excellent choice for travel, street, and portrait photography, offering flawless performance. Paired with the equally impressive Canon RF lenses, it becomes a powerful tool for capturing stunning images. Moreover, its lighter weight makes it a convenient companion for photographers on the move.
To maximize the potential of your Canon EOS R camera, consider investing in top-rated accessories to enhance your photography experience. Whether you're a seasoned professional or an enthusiastic beginner, these accessories can elevate your skills and creativity.
This comprehensive list of the best Canon EOS R accessories will serve as your guide in selecting the perfect additions for your camera backpack. As Canon's first full-frame mirrorless camera, the EOS R boasts a 30.3MP full-frame CMOS sensor and a DIGIC 8 image processor, making it a top choice for most photographers.
To make the most out of this cutting-edge camera, having the latest and best accessories, kits, and gear is crucial. By equipping your backpack with the right tools, you can confidently pursue your photography goals and capture remarkable moments with ease.
So, dive into this carefully curated list and discover the accessories that will complement your Canon EOS R camera perfectly. From versatile lenses to reliable camera bags and innovative gadgets, these additions will serve your photography purpose and elevate your craft to new heights.
Best Accessories for Canon EOS M50 and M100
A List of Top Best Canon EOS R Accessories
Peak Design Slide Summit Edition Tallac Padded Camera Strap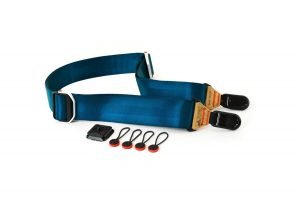 Its Anchor Link system makes it super easy to detach your camera. Build quality is really good as it's made of nylon and foam materials. The Peak Design Slide Summit Edition Tallac padded camera strap can slide for maneuverability.
Durable aluminum quick adjuster
Wear as a sling strap, shoulder strap or neck strap
Reconfigure in seconds
Includes ARCA-compatible plate, so you can use in conjunction with your tripod
Canon LP-E6N Lithium-Ion Battery Pack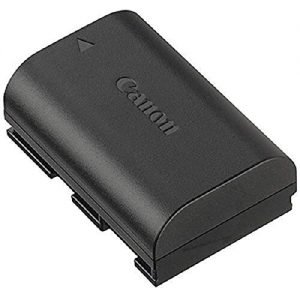 Designed for EOS DSLR Camera, this LP-E6N Lithium-Ion Battery Pack from Canon is compatible with your EOS R mirrorless camera. You can charge this battery with LC-E6 and LC-E6E chargers
A capacity of 1865mAh with an output voltage of 7.2V
Canon RS-60E3 Remote Switch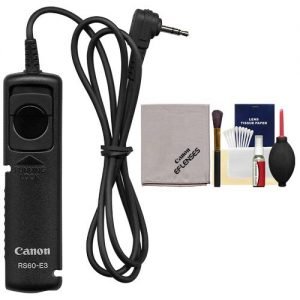 With this remote shutter release button, you can conveniently control your camera with ease. It's ideal for shooting photographs of subjects that are difficult to approach, or to minimize vibration for close-ups and time exposure.
Equipped with a mini-jack
Comes with a handy retractable dust removal brush and a special non-liquid cleaning element
6-piece cleaning kit contains: Hurricane Air Blower, Lens Cleaning Tissues, Lens Cloth, Lens Cleaning Liquid, Brush and Cotton Swabs
Canon Speedlite 600EX II-RT
If you want the best flash for your full-frame mirrorless camera, I highly recommend that you take a look into this Canon Speedlite 600EX II-RT seriously. Its continuous performance is getting much better than its older models.
Powerful guide number of 197′ at ISO 100 and 200mm
Powered by four AA batteries
Also the second best external flash (cheaper) is Canon Speedlite EL-100.
Sandisk Extreme Pro – Flash Memory Card – 128 GB – SDXC UHS-II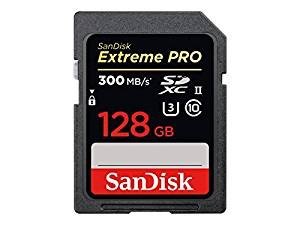 The fastest SD memory card you can buy, the Sandisk Extreme Pro is also very reliable.
Speed up to 300MB/s
Fast speeds
Cinema-quality video capture
Designed to withstand extreme environments
Canon Control Ring Mount Adapter EF-EOS R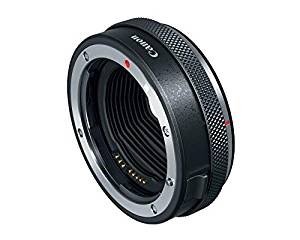 Great news for Canon mirrorless camera owners, this new Canon standard mount adapter will allow for EF/EF-S lens compatibility with your new EOS R.
Dust and water-resistant
Standard mount adapter allows EF/EF-S Lens compatibility with the EOS R camera system, including the EOS R and EOS RP
Built-in control ring provides quick access to camera functions
Exterior design matched to EF lenses
Metal mount on both Lens and camera sides provides rugged flexibility
Canon AC Adapter Kit ACK-E6AC

Based on Canon's official website, this AC adapter kit is one of the best-selling accessories. Why? It's very useful for most EOS R photographers. This Canon accessory will allow you to power your camera directly from a standard electrical outlet rather than use batteries.
Designed for use with the Canon EOS 5D Mark II Digital SLR camera
Power your camera directly from a standard electrical outlet (not batteries)
Canon BG-E22 Battery Grip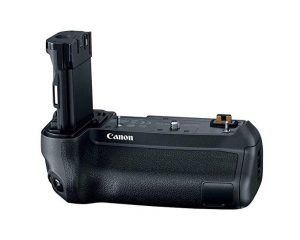 This large capacity battery grip will give you more than enough power to keep shooting without compromise. It's essentially the best grip to have for most travel, street, and wedding photographers.
Battery grip for Canon digital camera EOS R
Enables high-volume shooting using up to two battery packs (LP-E6N/LP-E6)
Improved camera connection
Slim design for more comfortable handling
Canon TC-80N3 Timer Remote Controller

Doing time-lapse photography, blooming flowers, or astrophotography? You must have this Canon TC-80N3 Timer Remote Controller.
Self-timer, interval timer, long-exposure timer
Exposure-count setting features
Remote switch with a 2.6-foot cord
Self-timer, interval timer, long-exposure timer and exposure-count setting features
Easily enter the numeric settings with a single thumb
LCD panel can also be illuminated
The Best RF Lenses for EOS R Camera: Canon RF 28-70mm f/2L USM Lens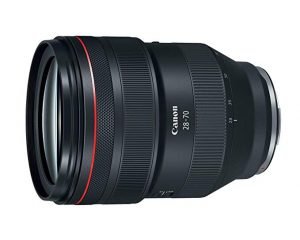 The expand your capabilities when shooting with your full-frame EOS R camera, you should have the right lens for your type of photography. This Canon RF 28-70mm lens will give you the best performance in low-light areas and sharp images with gorgeous background blur at every focal length. For
Dust- and water-resistant
Vibration shock resistance
Canon Drop-in Filter Mount Adapter EF-EOS R with Variable ND Filter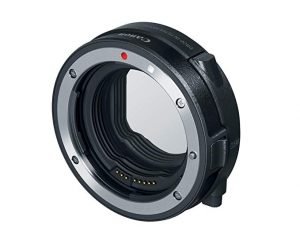 The newest mount adapter for Canon EOS R so that you can attach it with your ND Filter. It's designed mainly for EF/EF-S lens compatibility with the new EOS R mirrorless cameras.
Dust- and water-resistant
Exterior design matched to EF lenses
EOS R Grip Vertical Shoot Hand Grip QR Quick Release EOS R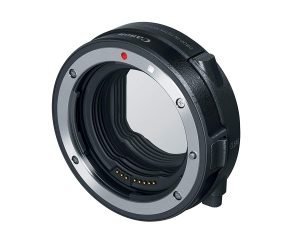 A must-have grip for every EOS R photographer, this product often gets out of stock. It fits the bottom plate. Quite solid, the screw also fits to the base. What I like most is the grip does not interfere with the battery door nor the screen.
All metal material, unibody hollow design
Designed for Canon EOS R
KIMILAR Compatible Canon EOS R Screen Protector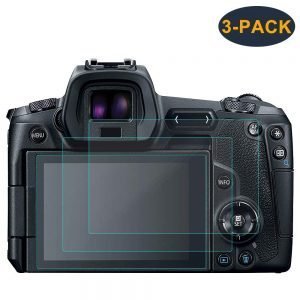 How about getting a screen protection that does not interfere with the touch screen operation? You should have this top rated Kimilar screen protector.
Tempered glass
Well fit
Easy to install
Anti-fingerprints
Minolta Rokkor to EF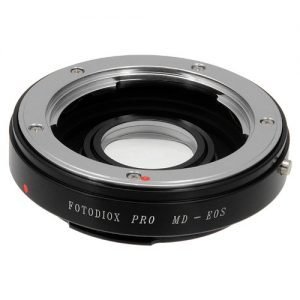 I recommend this Minolta Rokkor to EF because it would allow you to use your lenses on the film or digital camera body. With this adapter, you can enjoy having your old lenses from 35mm cameras for use again.
All metal design and polished surface
Canon ER-100B Neck Strap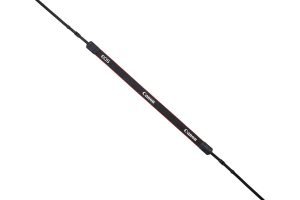 Want the best neck strap for EOS R? You must get this for connecting to the EOS R camera.
Easily carry the new Canon EOS R mirrorless digital camera
Comfortable
Gariz XS-CHEOSRBR Genuine Leather Half Case for Canon EOS R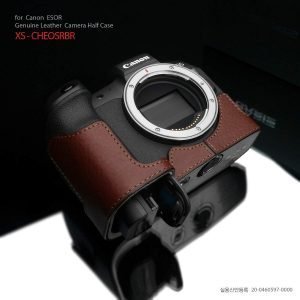 With this leather-made case, you can still have full access to battery compartment and ports. I love the look and feel of this half case, made of quality leather.
Unique attachment system
Separate tripod mount
EF-M 18-150mm f/3.5-6.3 IS STM Lens Graphite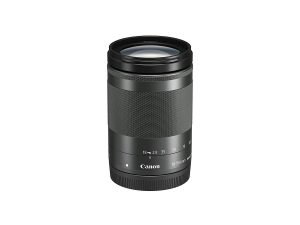 The reason I have to recommend this EF-M 18-150mm lens for EOS R camera owners because you'll be able to shoot landscapes, close-ups and more with a single lens. Overall, it's the best lens for travel, but not so much for low light and video shooting.
Maximum magnification of 0.31x at focal length 150mm
Compact and lightweight