Top Best Video Editing Software for YouTube
When it comes to editing videos for YouTube, content creators rely on various tools and software to achieve professional results. Editing is a crucial part of the post-production process, and choosing the right video editing software is essential. Whether you're a beginner or an experienced YouTuber, having access to the best video editing software will significantly enhance the quality and engagement of your videos.
One of the top choices for beginners in the world of video editing is Adobe Premiere Pro. Known for its user-friendly interface and powerful editing features, Premiere Pro provides a comprehensive set of tools to edit, enhance, and transform your footage. It offers a wide range of effects, transitions, and audio editing capabilities, allowing you to create visually appealing and engaging content for your YouTube channel.
Another popular option is Final Cut Pro for Mac users. This professional-grade video editing software offers a seamless and intuitive editing experience. With a vast array of features, including advanced color grading, multi-cam editing, and precise audio control, Final Cut Pro empowers YouTubers to produce high-quality videos with ease.
For those seeking a free and versatile option, DaVinci Resolve is an excellent choice. It combines powerful editing, color correction, visual effects, and audio post-production capabilities into a single software package. Despite being free, DaVinci Resolve delivers professional-grade results and is widely used by both amateur and professional content creators.
If you prefer a simpler and more beginner-friendly editing software, iMovie for Mac or Filmora for both Mac and Windows are great options. These software solutions provide an easy-to-use interface with essential editing features, making them perfect for beginners who want to start editing their videos without a steep learning curve.
Ultimately, the best video editing software for beginners depends on your specific needs, preferences, and operating system. It's important to explore different options, experiment with trial versions, and choose the software that aligns with your creative vision and workflow. Remember, mastering your chosen video editing software is a continuous learning process, and with time and practice, you'll be able to create compelling and professional YouTube videos that resonate with your audience.
Best Cinema Cameras for Filmmakers
A List of Top Best Video Editing Software for YouTube
Adobe Premiere Element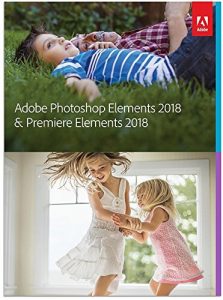 If editing videos are your hobby or your job then Adobe Premiere Element software is the software for you to have. It is pretty much the stripped down version for the hugely well-known Adobe Premiere Pro, which is much easier to use.
It has advanced features which are seen other software like 3D editing, Multicam, etc. It is also the neat with the user-friendly interface, where anyone can work with it easily.
Guided Edit to apply the effects across the multiple clips or in the entire video only at once
Corel X10.5 VideoStudio Ultimate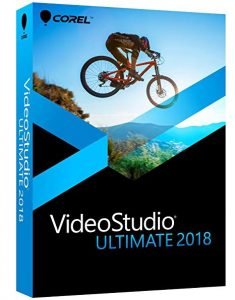 This also become the best software which every user can choose. This software has the latest version which boasts to 360-degree of the editing prowess. It is simple, elegant, uncluttered and best user-interface which is much suitable to budding the YouTubers who does not have more experience in the video editing. This software fully supports the 4K Ultra video HD. Therefore, there is no complaint from many people.
iMovie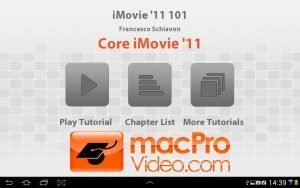 If you're currently owning a Mac, then you are in luck because you can access and also enjoy the iMovie software freely. With the iMovie, you will edit the 4K footage by not breaking any sweat. What is making this editing software to be special is how it is integrated with hardware. The minimalist and clean user interface is among the things which many people like it and the job it performs which is easily done. It has the best feature like Trailers which offer you with the template for organizing and presenting your videos.
Pinnacle Studio 21.5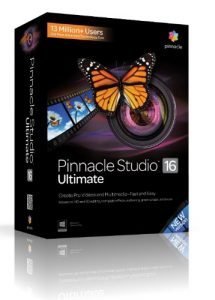 This software has a wide range of the input file formats which assure you with the best camera that you are to use to capture the YouTube videos. It has advanced video edit tools for the inexperienced users where it simplifies video editing process. Pinnacle Studio 21.5 comes with the basic video edit features where the paint effects can enable you to add the special flavor to every project you're working at.
Quickly import video and photos from your digital devices
Import and polish projects from Avid Studio for iPad
Use 7 Red Giant plug-ins and 2000+ 2D/3D effects-with keyframing
Use 1800+ 2D/3D effects, menus, animations, and more
Preview timeline and source clips simultaneously-set in/out points
Vegas Pro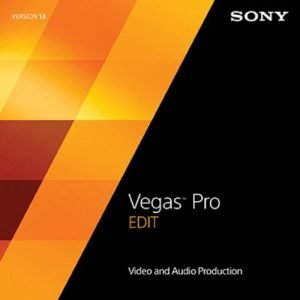 For the Windows users who're looking for the professional and the advanced video edit software, Vegas Pro is the best software for most YouTubers. Its interface is intuitive it is modern looking. As a result, you'll spend some time when figuring out all features and on how to use them. With advanced features, for example, 3D editing, colour correction, compositing, automatic crossfade, chroma keying, multicam-editing, and some special effects.