Top Best Panasonic Lumix Accessories & Lenses
Got a Panasonic Lumix camera and looking for good gears? You can enhance your photography by adding accessories. These are the best accessories for your Panasonic Lumix cameras. Whether you got a Panasonic Lumix G9, you'll need to add some more good gears for your great camera kits. Not having enough gear and accessories for a new camera limits the way we perform our work as a photographer.
Panasonic Lumix DC-ZS200 is one of the best cameras among travel photographers. You can use a telephoto lens in a small package. The 20MP Lumix camera offers great features, high performance, 4K video, and strong battery life. By adding the best accessories, you'll have a more advanced kit for your photography. This review will help photographers buy the best accessories for Panasonic Lumix cameras.
The LUMIX G9 is one of the best mirrorless cameras this year for most travel photographers. This list provides you the best accessories for your new Lumix camera. Like most of our reviews, we love some accessories that add more values to your photography. Then these accessories are definite must have for your Lumix digital cameras!
A List of Top Best Panasonic Lumix Accessories
Panasonic Lumix 128 Gb SD Card (High Speed)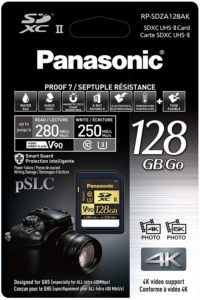 Running out of storage space? This is the worst enemy of any photographer. The Panasonic range of SD cards are designed to work with Lumix cameras.
Data protection feature
Compatible with Lumix models
Panasonic Lumix Original Battery Pack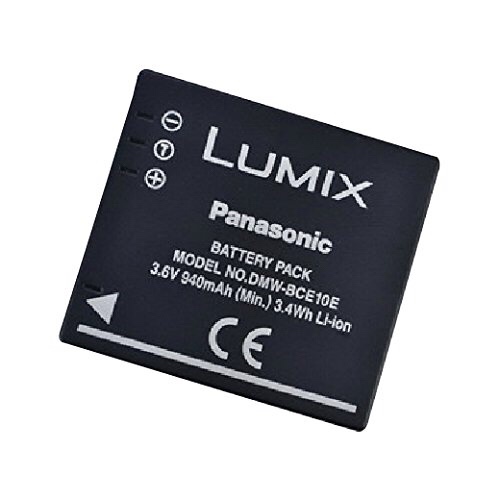 Extra juice when you need it most! Often photos are taken in places where there is limited charging possibilities. Extend your work time by keeping additional original Panasonic batteries on hand.
These compact Lithium ion batteries take up the minimum space in your carry bag. Never be caught powerless again!
100% compatible with your Lumix
Panasonic Lumix Hybrid Flash System With Video LED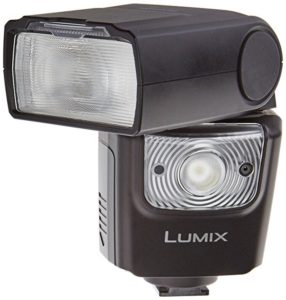 Get the best possible lighting for stunning photos and videos! This external DSLR flash module comes with a built in LED for video filming in low light conditions. The unit uses wireless multi flash grouping technology to ensure perfect timing. Flash charge time of three seconds is great for taking many photos in a short time. Compatible with flash guides on most Lumix cameras.
Supports bounce shooting at zero to ninety degree angles
Panasonic Lumix Lens Storage Bag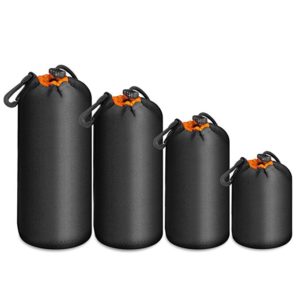 Protect your valuable lenses from dust and contaminants using this original lens storage bag. Ideal for transporting and storing lenses when they are not being used. Rest assured that your lenses are taken care of and protected!
Soft non-scratching material
Several sizes to accommodate various lenses
Lumix Professional 4K Audio / Video Interface Unit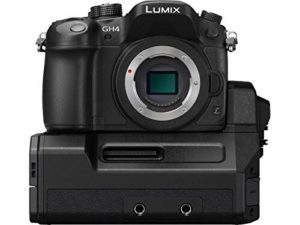 Easily share your creative work in stunning ultra high definition with this interface unit. Using this unit will add another layer of connectivity to your camera enabling you to easily showcase your work on any HDMI television or monitor.
Supports both audio and video sharing
Easy to use and connect to your Lumix
Aputure AL-M9 Amaran LED Mini Light on Camera Video Light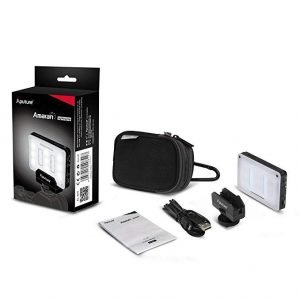 For most professionals, having the external flash isn't enough. How about adding this Aputure AL-M9 LED Mini Light? It adjustable brightness is very useful. This little LED light is my new must have next to my GH5. If you're shooting a long interview, you should plug on battery power via USB connectivity.
Built-in Lithium battery
Compact and lightweight
MeFOTO BackPacker Air Travel Tripod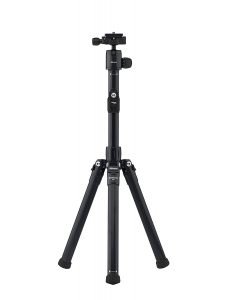 A sturdy, lightweight, and compact aluminum with alloy support, the MeFoto tripod is the first accessory I'd recommend this tripod for photographers who travel a lot.
Features
Built-in selfie stick
Easy to setup and adjust
Panasonic DMW-BLG10 Li-ion Battery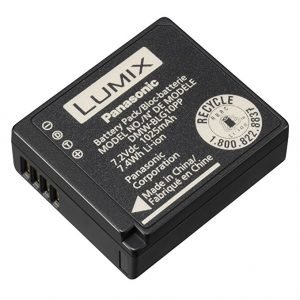 Usually, travelers and photographers need extra batteries for the camera to avoid a situation that we may miss the important moments.
Compatible with Lumix DMC-GF6, DMC-GX7, DMC-ZS100, and DMC-LX100 cameras
Pearstone Standard Series HDMI to Micro HDMI Cable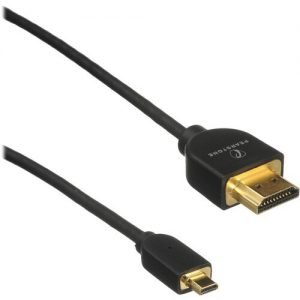 If you're looking for a cable to connect your Lumix camera to an external display with HDMI port, this Pearstone cable is one of the accessories to buy.
Supports 3D, 4K (up to 1440p resolution)
OP/TECH USA Cam Strap-QD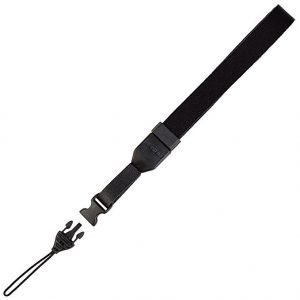 One of the must-have accessories, this strap is just under $10. It makes it easier for you to carry your small Lumix camera.
Features
Output Voltage: 7.2 VDC
Amp-Hours: 1025.00 mAh
Sensei Cut-to-Fit Soft LCD Screen Protector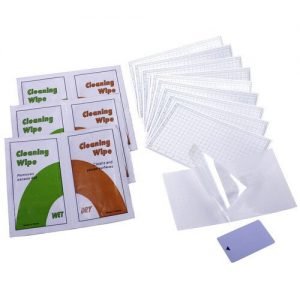 Most camera owners will tell you that they prefer to buy the screen protector for a simple reason. This Sensei LCD screen protector will help safeguard your camera screen from unwanted scratches, moisture, and dust. You can easily use a scissor or a razor to cut the film screen to fit your camera screen.
You've got a Panasonic Lumix G9 camera? And you're looking for the best lens. In this list, I featured the best standard zoom lens and wide angle lens for the Lumix G9 camera.
Olympus M.ZUIKO DIGITAL ED 12-40mm F2.8 PRO Interchangeable Lens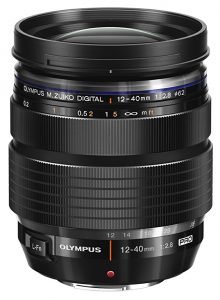 Drip Proof; Dustproof, Splash proof, and Freeze proof construction
Micro Four Thirds System
24-80mm (35mm Equivalent)
Aperture Range: f/2.8 to f/22
Panasonic Leica DG Summilux 15mm f/1.7 ASPH. Lens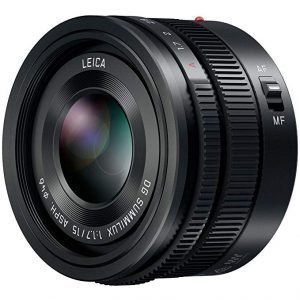 Top of the of list is this wide-angle lens, Panasonic Leic DG Summilux. It is fast and smooth lens, which is great for low light even with micro 4/3. Its lightweight and sharpness makes it perfect for travel photography.
Focal Length 15mm
Aperture Maximum: f/1.7 Minimum: f/16
Camera Mount Type: Micro Four Thirds
LUMIX G X VARIO 12 – 35 mm
Enthusiasts and professionals will love the highest standards of detail and sharpness produced by the Lumix G X Vario lens. It's an amazing 70-200 FF Equivalent Cinematic Lens. Most owners of the GH5 also recommended this lens.
3X Optical 24-70mm F2.8 Constant Aperture
Nano Surface Coating
Metal body for various weather conditions
Olympus M.ZUIKO DIGITAL ED 12-50mm F3.5-6.3 EZ Lens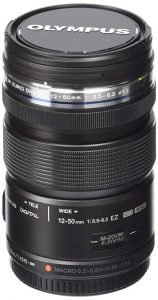 It's the best, sharp lens for outdoor photography. The macro function is very valuable to most photographers. The image stabilization works better you can expect.
Dust and rain sealed
Electric zoom 4.1x zoom lens
Minimum Focus Distance -7.87 inches (20 cm)
Remote control of zoom available with smart phone app
Olympus M.Zuiko Digital ED 7-14mm f/2.8 PRO Lens for Micro Four Thirds Cameras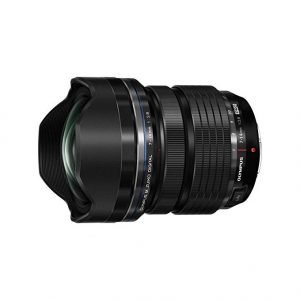 The M.Zuiko ED 7.14mm is the best Micro 4/3 wide lens for the Lumix G9 and GH5. Why? The sharpness and quality of photographs captured indoors, close up, and landscapes will make it your most favorite lens.
Splash and dust-proof construction
Manual focus clutch mechanism
Keystone control