Travel photographers take a lot of photographs using SD memory cards everyday. With a good memory card reader, you won't have difficulty or problem with photo transfer. In this list, you'll find my selected best SD card readers you can easily transfer your large photo or video files from your camera to your computer.
Also: A List of the Best SD Cards
A List of the Best SD, CF, XQD Card Readers in 2018
1. Sony MRWE90/BC1 XQD USB 3.0 Reader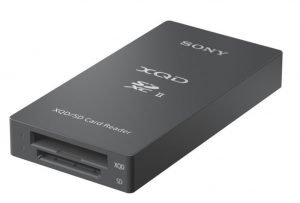 This Sony high speed card reader is for all XQD series and UHS-II SD memory cards. Although a bit expensive, but this is a good quality product to have. When inserting and removing cards, the card reader works smoothly. The Sony MRW-E90/BC2 XQD USB 3.0 Reader is ideal for transferring large RAW files.
Super speed USB (USB 3.1 Gen 1)
Speed: 440MB/s transfer and 400MB/s write
Great build quality
2. Anker 8-in-1 USB 3.0 Portable Card Reader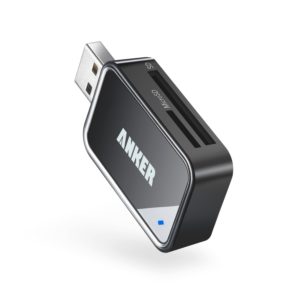 Anker is a new, high quality brand for everyday electronic products. This Anker USB 3.0 memory card reader enables data transfer rates of up to 5Gbps for faster sync times. What I really like this memory card reader is that itś made of durable, high-grade plastics and premium chips.
This Anker card reader delivers a fast, extremely portable reader.
3. Transcend USB 3.0 Super Speed Multi-Card Reader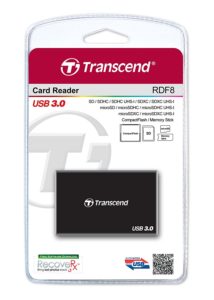 This Transcend USB 3.0 Super Speed Multi-Card Reader makes it quicker to transfer large files from your camera. The good thing about this RDF8 Card Reader is a multi-slot card reader (SD, microSD, CompactFlash, Memory Stick) that supports a wide range of interfaces. With high speed memory cards like SanDisk, Transcend USB 3.0 Super Speed Multi-Card Reader is a must-have.
Read: 130MB/s and Write: 95MB/s
Supports for all new card formats
Advanced USB 3.0 technology
4. SanDisk ImageMate USB 3.0 Card Reader/Writer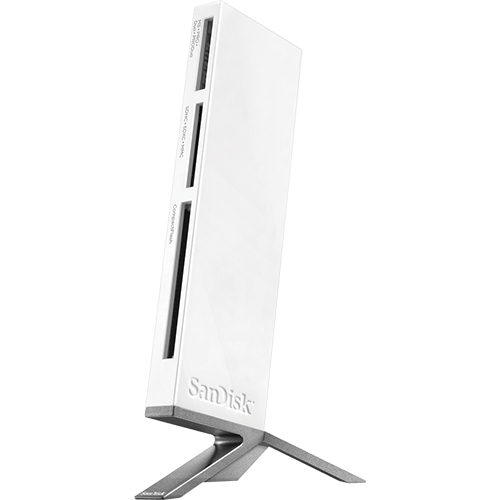 SanDisk is well known for its product line of memory cards for professional photographers. When it comes to the best memory card reader, this ImageMate from SanDisk is highly recommended.
Supports SD, SDHC, SDXC, miniSD, microSD, microSDHC and microSDXC
USB 3.0 interface
Data transfer rates up to 500 Mbps
5. UGREEN SD Card Reader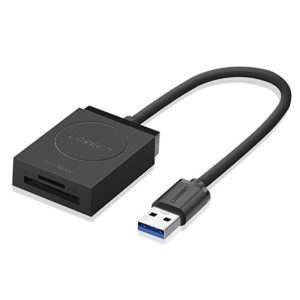 This small, compact memory card reader is a good companion of most travel photographers. Overall, the Ugreen card reader is a hassle-free and well-made product.
It is compatible with Card Reader TF, SD, Micro SD, SDXC, SDHC, MMC, RS-MMC, Micro SDXC, Micro SDHC, UHS-I
The reading and writing speed is up to 5Gbps.
6. AMALINK XQD 2.0 USB 3.0 Card Reader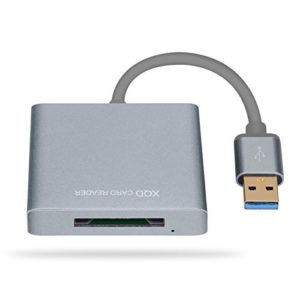 The aluminum alloy shell makes this memory card more durable and fashionable. It looks professional and portable.
3.0 USB card reader supports the Sony G series

High-speed transfer speed for RAW images and 4K video files
7. Plugable USB C SD Card Reader

For those who use the latest Apple MacBook Pro laptops, the chance is that you need this USB C SD card reader. With this USB C, you'll enjoy the fast transfer even for large RAW files. Also, it's a big bang for your buck.
104 MB/sec
Compatible with most memory cards (except the CompactFlash card)
8. SanDisk Extreme PRO SD UHS-II USB-C Reader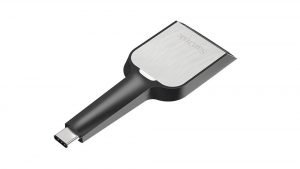 With this interface, this SanDisk card reader can transfer large RAW photo files at high speed.
Read Speed up to 312MB/s
plug-and-play functionality
USB Type‐C (USB‐C) connector
9. CFast Card Reader – USB C – Memory Card Reader

If you're a photographer or videographer who has a laptop with USB C port, the CFast Card Reader is for you. It's one of the fastest USB-C card readers available.
USB-C cable for portable use
Compact and lightweight design
10. RayCue XQD Card Reader

This 3.0 XQD card reader is a great, cheaper option for your Sony or Lexar XQD memory card for its hot swapping and auto detection feature.
Plug and play
Small, compact, and portable
Durable design
11. Lexar Professional Workflow HR1 Four-Bay USB 3.0 Reader Hub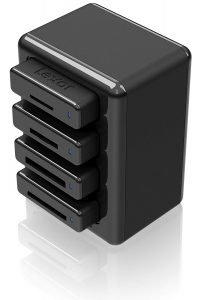 This Lexar card reader hub is ideal for transferring RAW images, high-res photos, and HD, 3D, and 4K video.
Four slots for memory cards
USB 3.0 transfer speeds
Good to Know
It's a good idea to have more than one memory card reader. Why? Having one card reader in your camera backpack and the other in the home or studio makes it very convenient. You can backup your valuable photos from the cameras to your computer at any time, and anywhere. These card readers are for microSD, SD, XQD memory cards, and CompactFlash cards. This is a list of the best SD card readers for most photographers.
Related Reviews: