For decades, full frame DSLR cameras are powerful and the top choice among studio or travel photographers. The introduction of the mirrorless cameras is gradually changing the way we want to acquire a new professional camera. With large sensors and interchangeable lenses of DSLR cameras, you hold a smaller, compact, and lighter camera to capture stunning photos. The interchangeable-lens compacts (ILCs) bring a lot of benefits to photographers. Believe it or not, the full-frame mirrorless cameras are going to take the photography world by storm for good. 2 leaders in this photography technology are Sony and Leica. It's just a matter of time before we see more like Nikon and Canon entering and competing for the benefits of us photographers. Whether you're starting to delve into the photography world or looking for a new gear to upgrade, please read my list below for my picks of the best full-frame (or 35mm) mirrorless cameras.
A List of the Top 10 Best Mirrorless Cameras in 2018
1. Sony Alpha a7R III Mirrorless Camera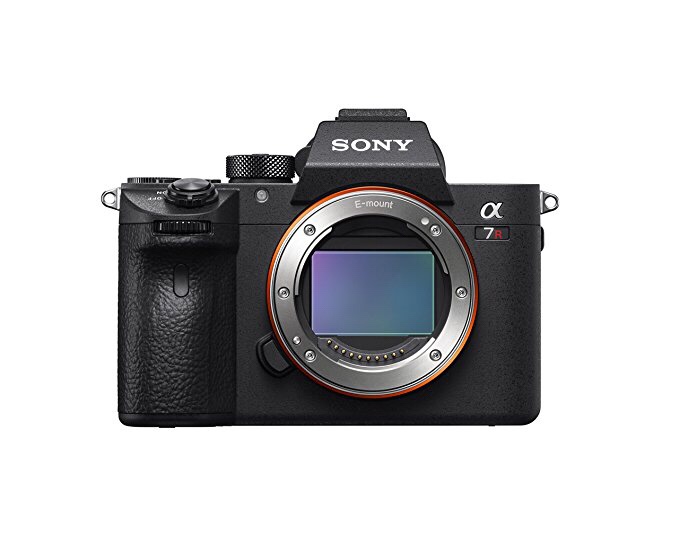 Sony Alpha a7R III (accessories) is a top notch camera worth purchase. The camera is among the leading full-frame products on the market. It boasts of 42.4 megapixels of resolution and image stabilization ability for efficient performance. The touch functionality also boosts the performance of the unit. The NP-FZ100 battery can last for hours hence you will not run out of power. The device is good quality and has a solid construction. The product is also sold at an affordable price thus making it ideal for buyers on a tight budget.
Features:
42MP Full-Frame Exmor R BSI CMOS Sensor
BIONZ X Image Processor & Front-End LSI
399-Point AF System & 10 fps Shooting
UHD 4K30p Video with HLG & S-Log3 Gammas
Pros:
Very sharp images of small objects
Cons:
Imaging Edge Software is buggy and maybe at the pre-beta stage
2. Panasonic Lumix GH5 Mirrorless Camera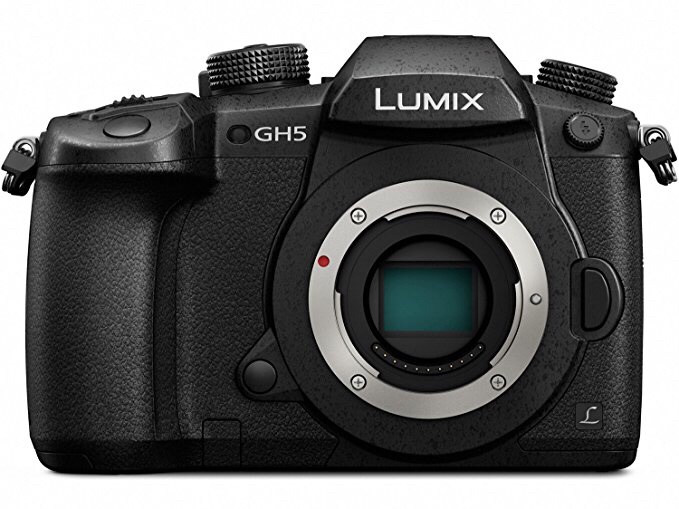 Panasonic is among the leading manufacturers of high quality cameras. The product is great for serious video shooters. Some of the notable features of the camera include the 4K functionality which makes it rival great products including different brands of DSLR. The weather sealed body of the unit makes it ideal for use under hostile weather conditions. It is also compact and lightweight. Setting up the unit is easy as taking an evening walk at the park with a friend. The advanced features include the 10 bit recording that offers a better viewfinder. It also comes with a HDMI socket and a wide range of lenses for better performance. If you do not need a full frame camera then you will never go wrong with the product.
This is the world's first mirrorless camera to record 4K video. Panasonic is one of the most best camera manufacturers. You may be surprised by this small box that's packaged with a lot of powerful technologies. Panasonic Lumix DC-GH5 Mirrorless Micro Four Thirds Digital Camera offers an outstanding imaging platform for those who demand some of the best video and still photography quality. One of the flagship features is UHD 4K video at up to 60 fps, though another excellent spec is the ability to record 4:2:2 10-bit files at resolutions up to DCI and UHD 4K at 24/30 fps. Let's take a look at the features of the Panasonic's flagship mirrorless camera.
Features
20.3MP Four Thirds sensor with no low pass filter.
4K Video: Internal recording at 4K60/50p (4:2:0 8bit) & 4K30/25p/24p (4:2:2 10bit).
compatible LUMIX MFT lenses, plus in-body stabilization support for classic non-O.I.S lenses.
What you can expect from this Panasonic mirrorless camera is the ultimate in LUMIX image quality. The body is well balanced, weather resistant and has a superb electronic viewfinder. It's the best tool for photojournalists, travelers, and professional photographers. The Panasonic LUMIX DC-GH5 is head to head with the Sony Alpha 7S II and Canon EOS 5D Mark IV. Overall, I highly recommend this GH5 because it's an awesomely capable mirrorless camera.
3. Sony Alpha a6500 Mirrorless Camera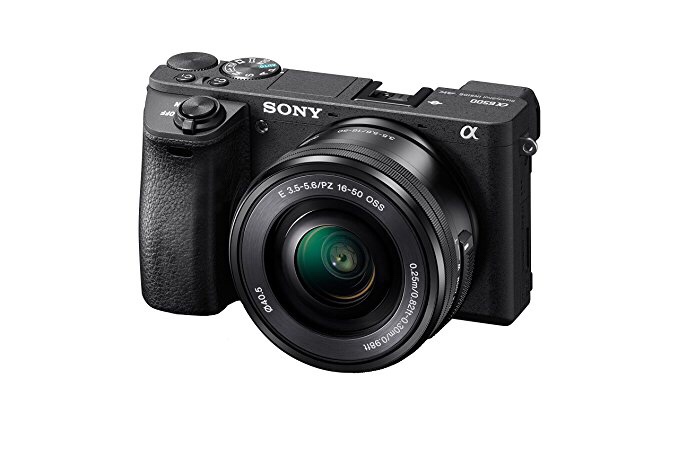 Sony has been designing different products over years. Alpha camera is among the latest and more efficient cameras from the manufacturer. The unit has been designed to offer 4K video. It is weather resistant and easy to use compared to most low quality products out there. The in-body image stabilization of the camera will make you fall in love with the unit severally. The touchscreen functionality provided by the manufacturer is another aspect that make the unit stand out from the rest of the brands. The camera is ideal for outdoor photographing.

4. Fujifilm X-T2 Mirrorless Camera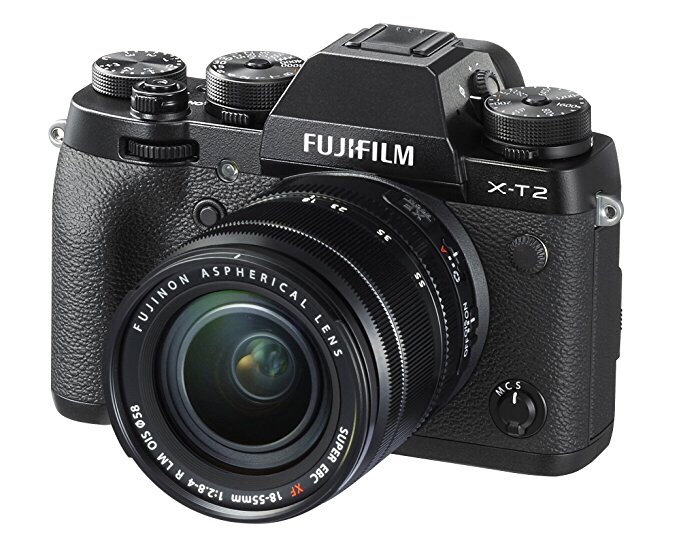 Fujifilm cameras rarely disappoint. The device offers superb image quality for a great experience. It has been designed to offer extra megapixels for the 4K Videos. The high quality Fuji lenses make the unit great for your video shooting experience. The product is also sold at a cheap price for tight budget consumers. The rangefinder design makes it one of a kind when it comes to mirrorless cameras for the best video shooting experiences. A compact, lightweight and robust body, the FUJIFILM X-T2 offers everything you need in a mirrorless camera. The Fujifilm X-T2 Mirrorless Digital Camera is good, blending an extremely responsive autofocusing system with Fuji's first-rate color and image processing, all squeezed into a brilliantly compact form factor. The X-T2 is a fraction the price, size and weight of a Canon 5DS R or Nikon D810. In my conclusion, Fujifilm X-T2 is the best mirrorless camera with great price. There is also the FUJIFILM X-T2 Graphite Silver Edition, which has a multi-layer coating that is triple baked to produce an elegant and tactile finish. This is an updated version of the company's top-level DSLR-shaped APS-C camera. By packing in UHD 4K video recording, Fujifilm's X-T2 Mirrorless Digital Camera certainly aims to fill the needs of many working professionals. This camera along with the 35mm f/2 (the only lens I have for it) weighs 1.5 pounds. That's including the battery and lens hood.
Features:
24.3MP APS-C X-Trans CMOS III Sensor
X-Processor Pro Engine
0.77x 2.36m-Dot OLED Viewfinder
3.0″ 1.04m-Dot 3-Way Tilting LCD Screen
Internal UHD 4K Video & F-Log Gamma
Built-In Wi-Fi Connectivity
325-Point Intelligent Hybrid AF System
Up to 8 fps Shooting and ISO 51200
5. Sony Alpha a6000 Mirrorless Camera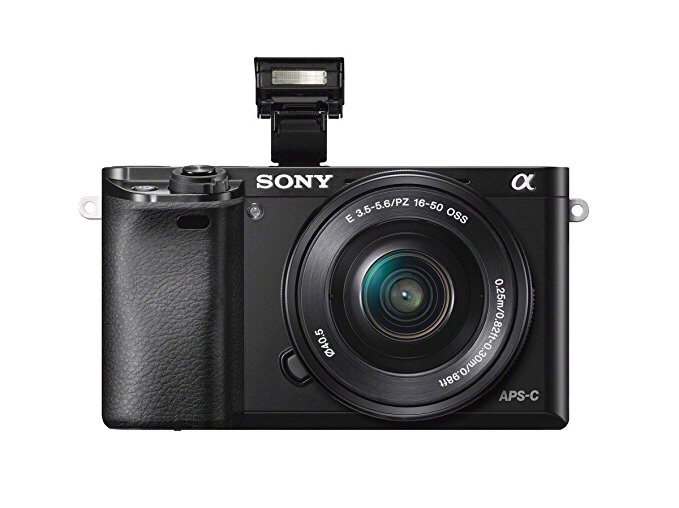 The camera is great for users with different needs. It has a 24.3-megapixel APS-C sensor for the images. The unit only weighs 12 ounces and goes at an approachable price. It is also weather resistant for use under hostile conditions. The camera has been designed with a solid construction to make last. The quality and affordability of the camera will impress you. Anyone who has used several camera brands will attest that it is worth purchasing. If you're looking for a mirrorless camera for travel, please go ahead and get this Sony Alpha a6000.


6. Olympus OM-D E-M10 II Mirrorless Camera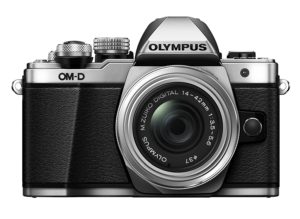 The best mirrorless camera for your money. Review website like Digital Photography Review (DPR) wrote in its review that Olympus OM-D E-M10 II is the 'Bang for the Buck'. Why? Let's take a close look into its feature first.
Key Features
16MP Four Thirds Live MOS sensor
TruePic VII processor
5-axis image stabilization
2.36M-dot OLED EVF
Tilting 3″ touchscreen LCD
1080/60p video
4K time-lapse mode
Wi-Fi
First of all, you must know is that this Olympus model is a major upgrade of the E-M10. The best thing about this mirrorless Olympus camera is its. On Amazon.com, Olympus OM-D E-M10 Mark II Mirrorless Digital Camera with 14-42mm EZ Lens (Silver) is priced at about $689.00.
The best things about Olympus OM-D E-M10 Mark II
Best-in-class 5-axis Image Stabilization
OLED Electronic Viewfinder
F.A.S.T. Touch AutoFocus
8.5fps Burst Shooting
A Lens for Every Situation
OM-D Movie
Built-In Flash
The bad things about Olympus OM-D E-M10 Mark II
Menus can be overwhelming
Simplistic Auto ISO feature
Struggles to maintain focus on moving subjects
Average video quality and feature set
No 4K video
If you are new to Olympus, this is one of the best mirrorless cameras in the market. The Olympus OM-D E-M10 Mark III is a great camera for beginners who want to start with a mirrorless. Surprisingly, this Olympus is the fastest-focusing mirrorless camera.
Features:
In-body 5-axis image stabilization for blur-free stills and smooth 4K video
16 Megapixel Live MOS Sensor and TruePic VIII Image Processor
4K 30P video plus HD 120 frames per second high-speed video
Timeless, easy to use body design. Compact & lightweight with 2 dials, arrow pad and Shortcut button
3.0″ tilting LCD monitor with intuitive touch screen operation and touch AF one step shutter release

7. Sony a5100 16-50mm Mirrorless Camera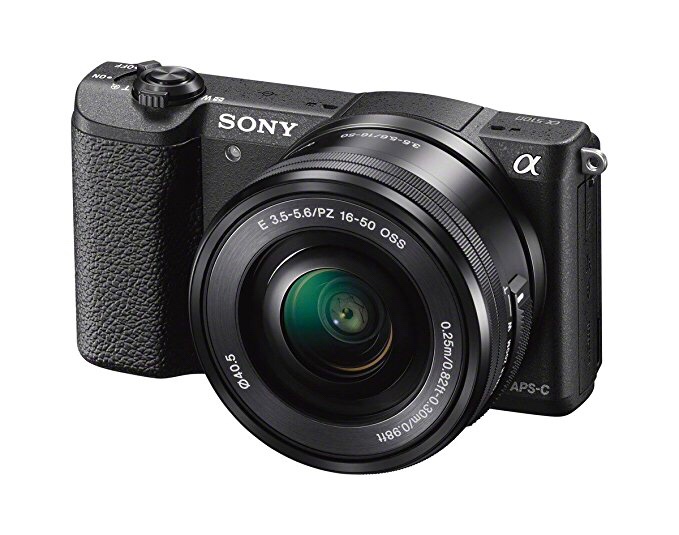 The best of Sony a5100 is its 179 phase-detect points for wider coverage. What makes Sony a5100 the best mirrorless camera for new users because it's just capable of taking great photos. And it's recently priced about $500. But it offers you superior photo quality, which is what most beginners want. This Sony a5100 is a lightweight camera. However, this model delivers 24.3MP of detail even in low light. We highly recommend that you also buy a fixed lens with a large aperture this will get you that blurred background pictures that everyone loves. A 50mm or the Sigma 60mm will be good choices to come along with Sony a5100. What's new from Sony? Of course, Sony also has the newer Alpha a6000 Mirrorless Digital Camera, which can capture best photos in high resolution and in low light with the 24MP APS-C sensor and two lenses.


8. Panasonic Lumix GX850 Mirrorless Camera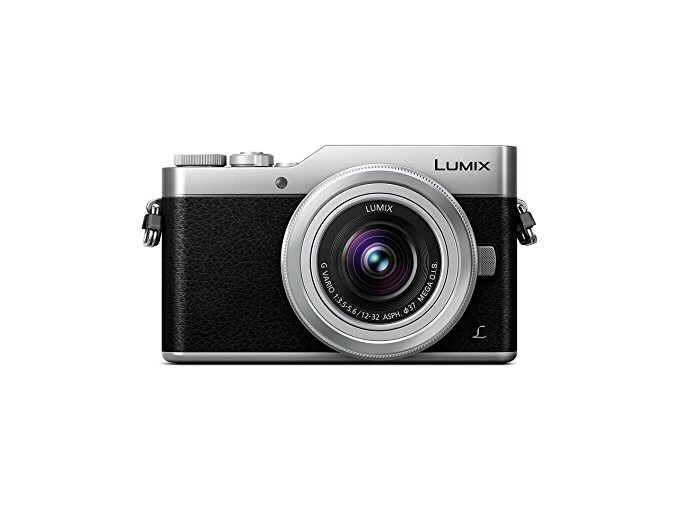 In photography community, Lumix by Panasonic is very well known for its quality. The Lumix GX850 is no exception. This Panasonic compact mirrorless camera is perfect for those who love taking selfie pictures.
What you must like about Lumix GX850:
16MP Live MOS Sensor
UHD 4K Video Recording
4K Photo Modes
Depth-From-Defocus AF Technology
Body Design and Built-In Wi-Fi
10. Samsung NX1 Mirrorless Camera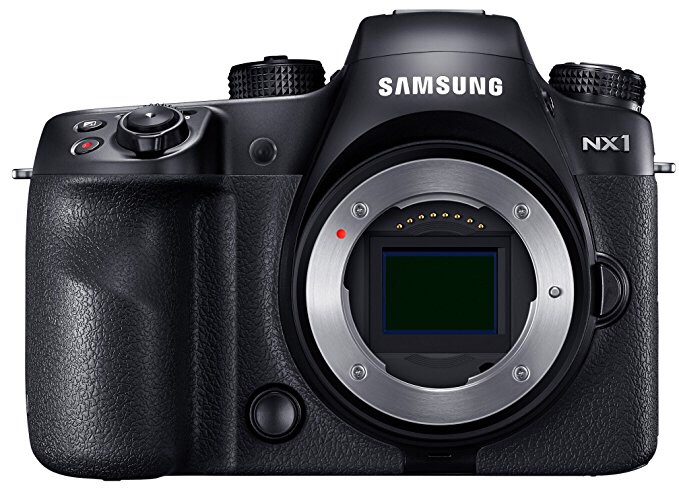 What sets Samsung NX1 apart from its competitors is the 28MP CMOS sensor. Interestingly, this NX1 model runs Google's Android operating system. In addition to this, most aspiring photographers must love its hybrid AF system with 205 phase-detect points covering 90% of the frame. The 15 fps burst shooting with continuous autofocus won't disappoint you even for a bit. Also, you can capture 4K (DCI 4K & UHD) video using H.265 codec.


Conclusion
For starters and travellers, mirrorless cameras usually have a compact, rectangular body; some are styled like DSLRs with a 'pentaprism' on the top. Not all mirrorless cameras come with viewfinders, especially those cheaper ones. What you should know is that a mirrorless is also a stunning camera more than good enough for enthusiast photographers. As a biginner, the list above provides a great selection to help you decide which one is the best to buy. Whether you're looking for a professional or a budget mirrorless camera, I've got covered you well in this review. I hope that after reading this review of the best mirrorless cameras you'll be able to decide which is the ideal choice for yourself. Once you bought the camera, enjoy more shooting photos! Last but not least, if you're on a budget (for just $600) you may also consider the Fujifilm X-A5, the newest Mirrorless Digital Camera in 2018. The mirrorless cameras have continued to earn popularity in the modern world. There are endless brands of mirrorless cameras on the market. Buying the best camera has never been easy. There are different aspects to take into account when selecting mirrorless cameras. Some of them include features and price among others.
More reviews: