Top Best Drone Accessories for Photography (2020)
As a photographer, it's a hard to miss the next big thing, drone photography. Some drone photographers didn't buy the DJI Mavic Air combo set, but it's also good since you can still get some from the bundle by spending less budget. To help you get the right, best accessories for the DJI Mavic Air drone, please read my review below. The selected items in this list is an extensive research work and real world tests to help you buy what you need, not what won't use.
A List of the Best Drone Accessories for Photographers in 2019
1. DJI Mavic Air Part 1 Intelligent Flight Battery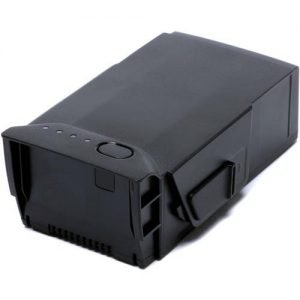 The urge to have this Intelligent Flight Battery is high. Why? You won't want to miss the best moment when your DJI Mavi Air is running out battery and no extra to replace. This battery will extend the fun and the ability to keep flying.
2. SanDisk 128GB Extreme Pro Micro SDXC 275MB/s Class 10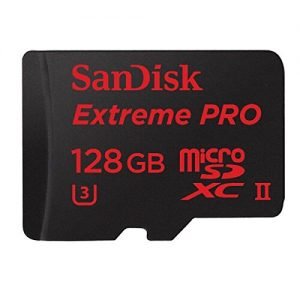 This is the fastest 128GB microSD card you can buy. You can also use this memory card to capture 4K Ultra HD video. Its write speeds is up to 275MB/s. You can find more microSD memory cards (the best in class) I reviewed.
3. PolarPro DJI Mavic Air Leg Extensions & Landing Gear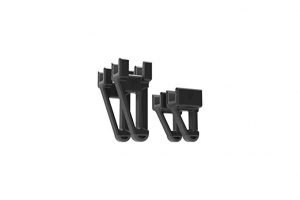 This product was designed mainly for the DJI Mavic Air. When landing, this gear helps with the shock absorbing feet to reduce impact.
4. KINBON Drone Landing Pads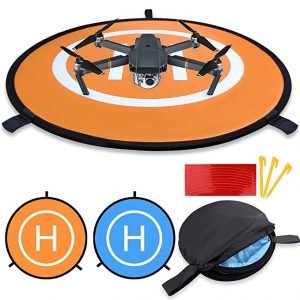 You've got a drone. You certainly need the landing pads.
5. Hard EVA Case for DJI Mavic Air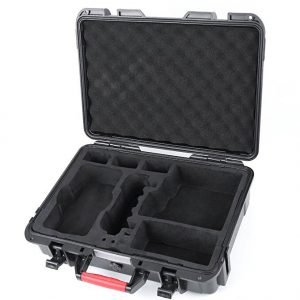 A good case to protect your drone is one of the must-have. It's hard to imagine having no DJI Mavic Air without a safe protection. This Hard EVA case was made for that.
6. DJI Goggles FPV Headset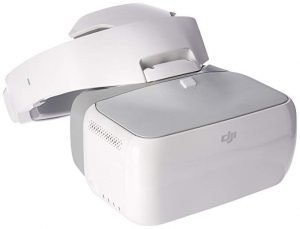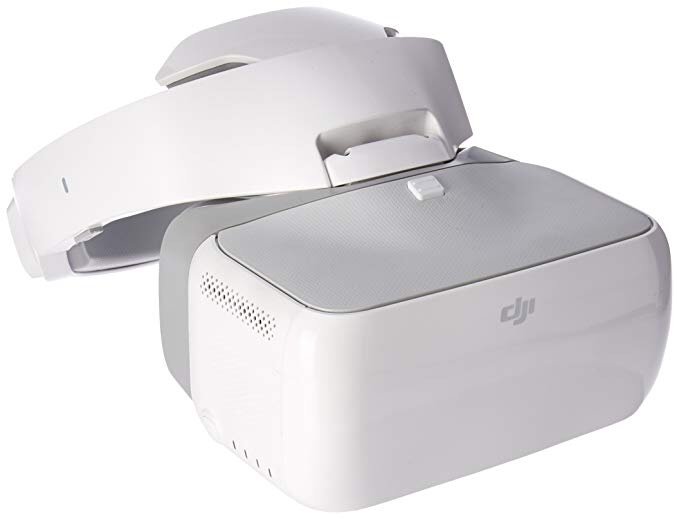 Designed for seamless FPV flying with DJI products, this Goggle headset is one of the best accessories I have to recommend. The Goggles are a perfect pair with DJI's new Intelligent Flight Mode: Fixed-Wing Mode. This is the best accessory for most DJI drones.
Dual 1920 x 1080 HD Screens
1080p/30 fps Viewing
Head Tracking Control
7. DJI Propellers for Mavic Air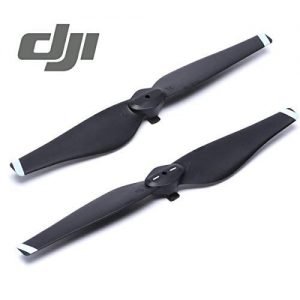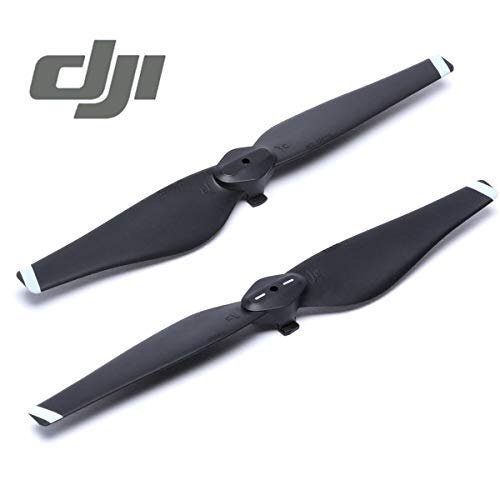 It's always a good idea to keep extra propellers on-hand. It's easy to mount, secure, durable, and well-balanced propellers with a powerful thrust. It's one of the must-have accessories for most drones.
Replacement Props for Mavic Air
Set of Two Propellers
8. Sensei Microfiber Lens Cleaning Cloth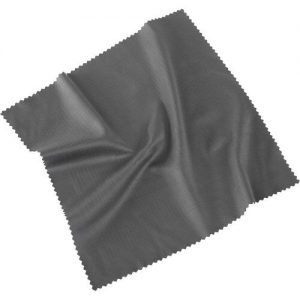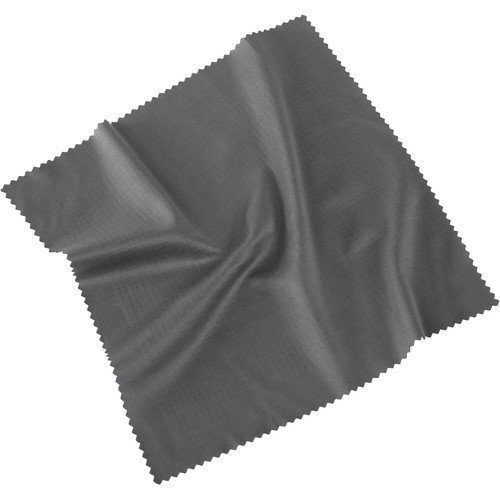 It's small yet handy. You can use this Sensei microfiber lens cloth to clean your glass lenses, television screens, computer monitors, binoculars, and more.
will not scratch glass or other sensitive surfaces
9. Gigastone CR8600 iOS microSD Card Reader

With this microSD card reader, you can easily transfer photos and videos from your drone to your laptop.
Lightning Connector
microSD Memory Card Interface
4K UHD Video Player
10. Phantom Knowledge on DVD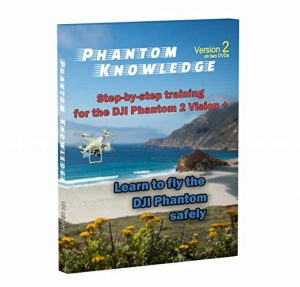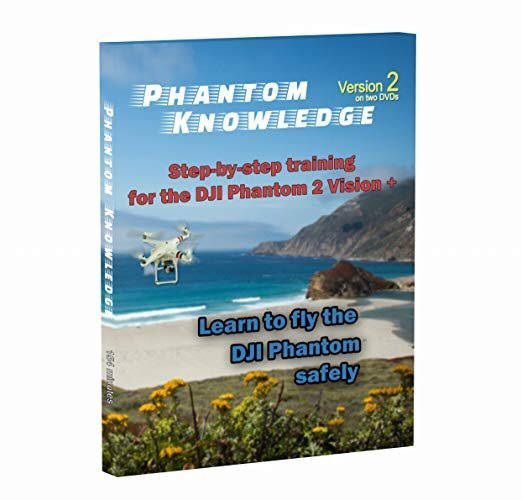 If you're interested in improving your drone skills, I'd recommend that you get this DVD. The DVD covers the 12 chapters from FAA's Remote Pilot Small Unmanned Aircraft Systems Study Guide.
11. PolarPro Cinema Series Filter 6-Pack for DJI Mavic Air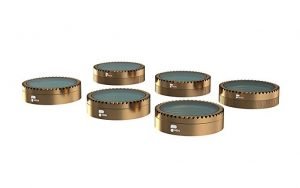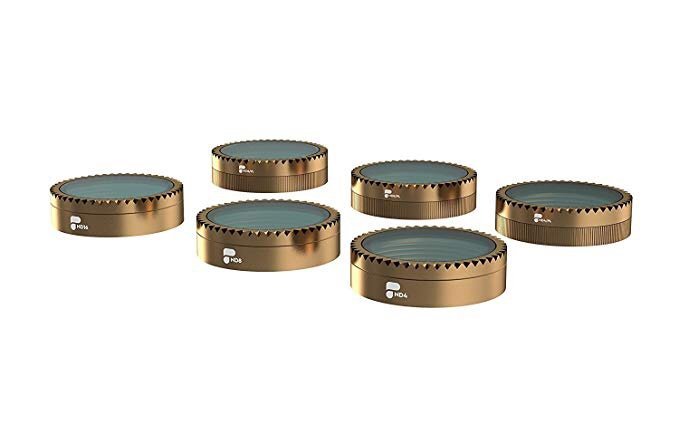 The PolarPro Cinema Series filter is the best for only Mavic Air and for filming.
AirFrame Aluminum construction
multi-coated glass
A List of the Best Backpacks for Drones in 2019
Our hands got a limited capacity to carry heavy weights. When traveling with your drone, it's advisable to use a backpack. Chances are that you'll use your expensive drone in most remote places. A drone backpack is essential to carry your drone, gear, and accessories with ease. Here's my list of the top best best drone backpacks to buy.
1. Bangcool Drone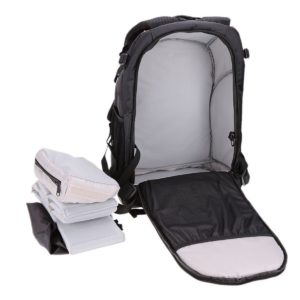 Its primary storage can hold a quadcopter drone, a transmitter, and accessories like batteries, propellers, chargers and cables.
A pocket on its backside
Strong and comfortable shoulder and sternum straps
2. Holystone Quadcopter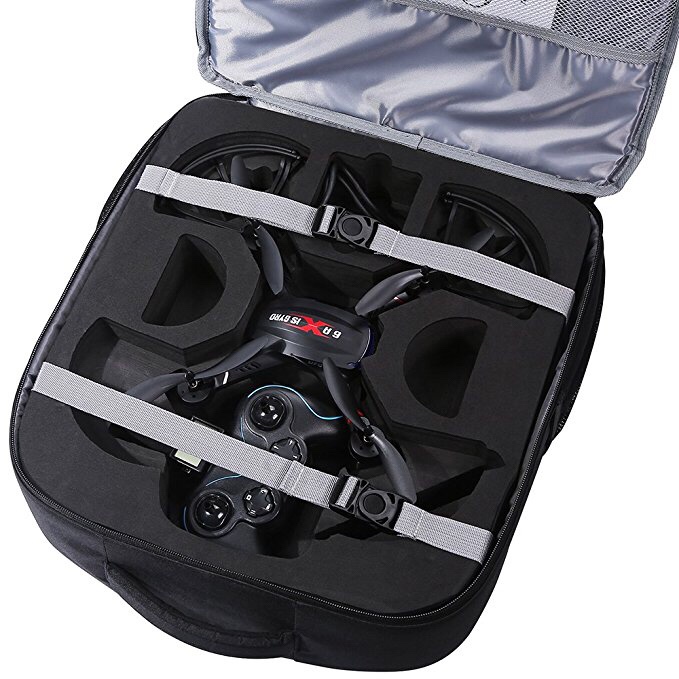 Foam is made from polyethylene and is a military grade closed cell. The Holystone Quadcopter backpack can ensure the safety of your Quardcopter from the rain. You can load accessories like iPad, batteries, antennas, propellers and cables.
Waterproof and comes with a rain cover
Durable and easy to clean
3. Manfrotto

Manfrotto backpack has got many different carrying options. It's quite spacious. This means you can carry a number of your gadgets with you.
Fit many different layouts of DJI phantom
4. Lowepro Quad Guard Bpx2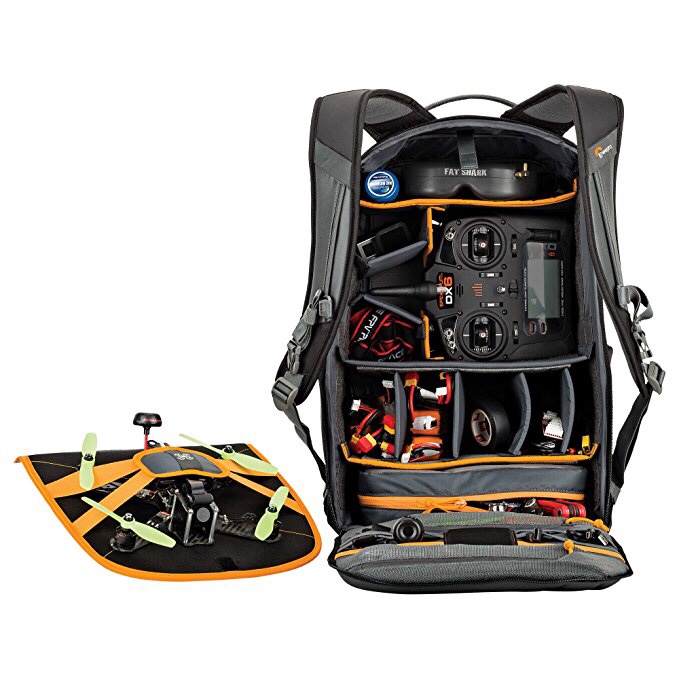 For safety reasons, you transmitter has a storage space customized to ensure it does easily break. This is through the use of pads to absorb any shock. This is the only backpack with spaces for two quads. This includes interior and exterior mounting location for unmanned aerial vehicle(UAV) pilots.
Adjustable Interior
Multi-level customizable divider system
5. Neewer Drone Backpack Case for DJI Mavic Pro Quadcopter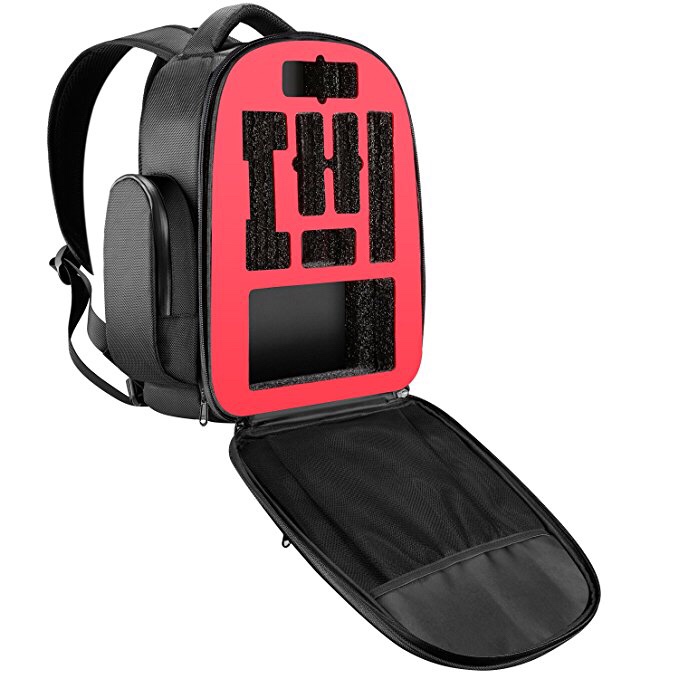 The Neewer Drone Backpack Case can hold lots of accessories in it. It's made of tough nylon material. Thus it offers long services to its consumers.
Waterproof polyester
Large capacity of 13.4x 40.2x 20.5 inch
6. Ultimaxx Hard Shell Anti-Shock Carrying Case Travel Backpack for DJI Mavic Air Quadcopter Drones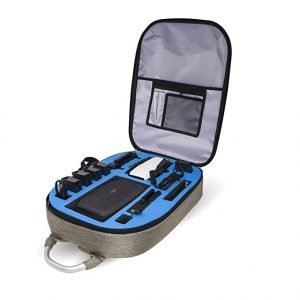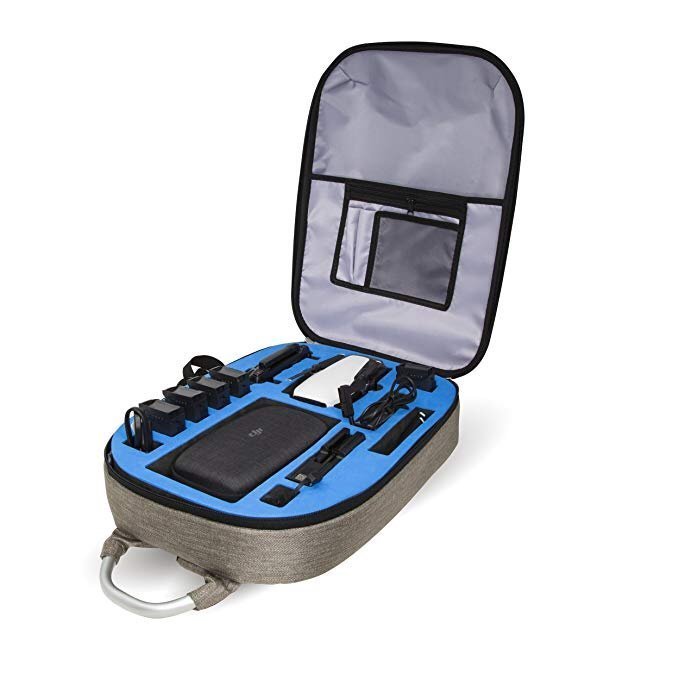 Solid and rugged, you can expect that the Ultimaxx Hard Shell travel backpack will offer extra protection for your drone and gears. Your Goggles will fit perfect and plenty of room for extra gear.
Best for DJI Mavic Air drone and accessories
Well-padded interior
Sponge-padded adjustable shoulder straps
7. DJI Mavic Portable Should Bag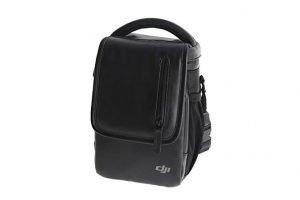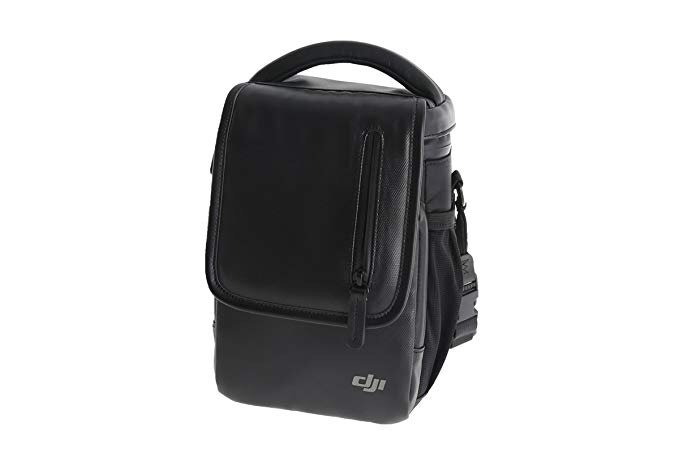 If you're looking for a small shoulder bag for drones, this DJI Mavic is the best recommendation for most people. It fits everything inside of it with an extra battery, charger, extra propellers.
Internal soft metal and external primary silicone
8. Ultimaxx Hard Shell Anti-Shock Carrying Case Travel Backpack for DJI Spark Quadcopter Drones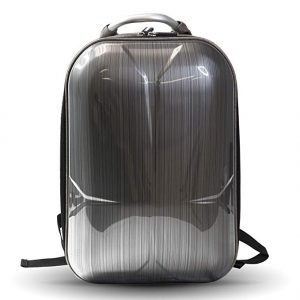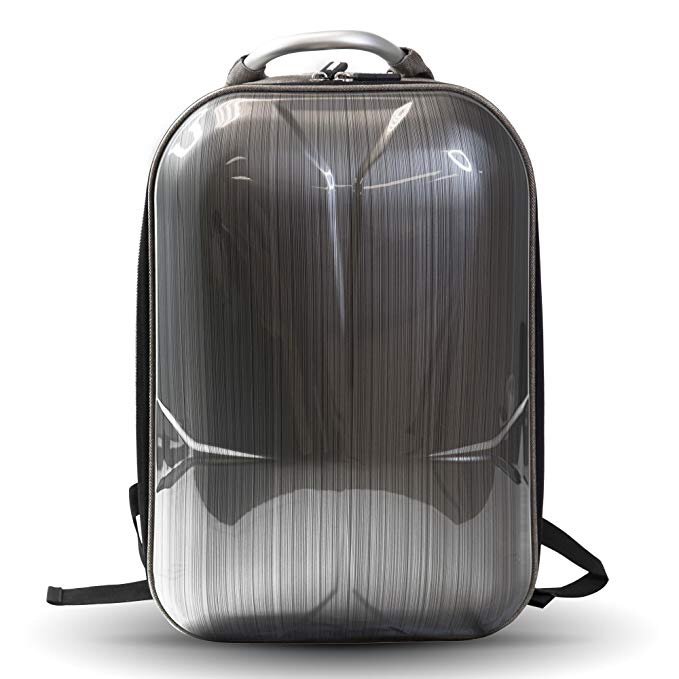 With two sponge-padded adjustable shoulder straps, the Ultimaxx travel backpack will offer a comfortable carry, or grip the aluminum handle to carry by hand.
9. DJI Goggles Case, Esimen DJI Goggles Storage Carrying Case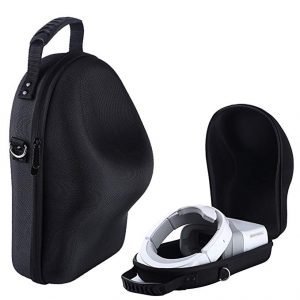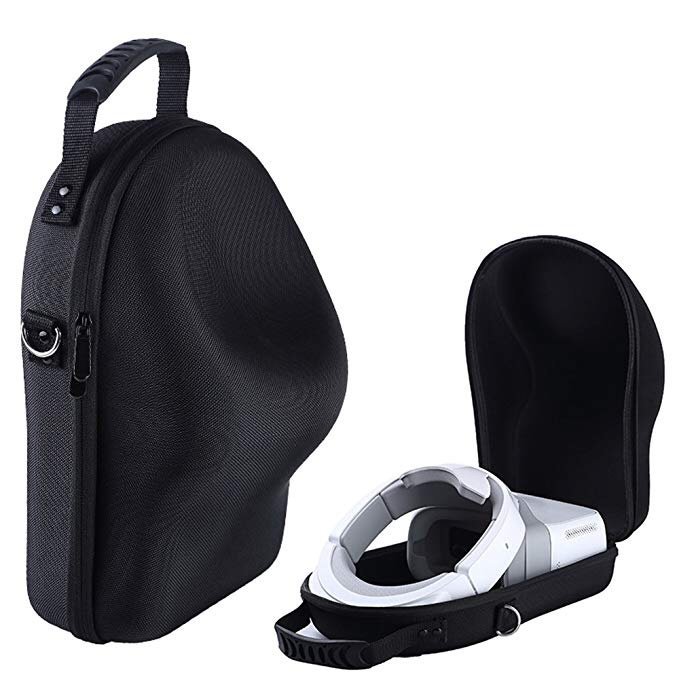 Like other backpacks, this product can trotect DJI Goggles from accidental bumps, scratches, and drops while in case.
All-around zipper keeps device secure
10. Powerextra Waterproof Hard Case Carry Backpack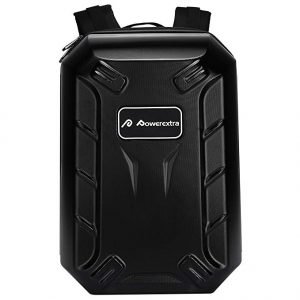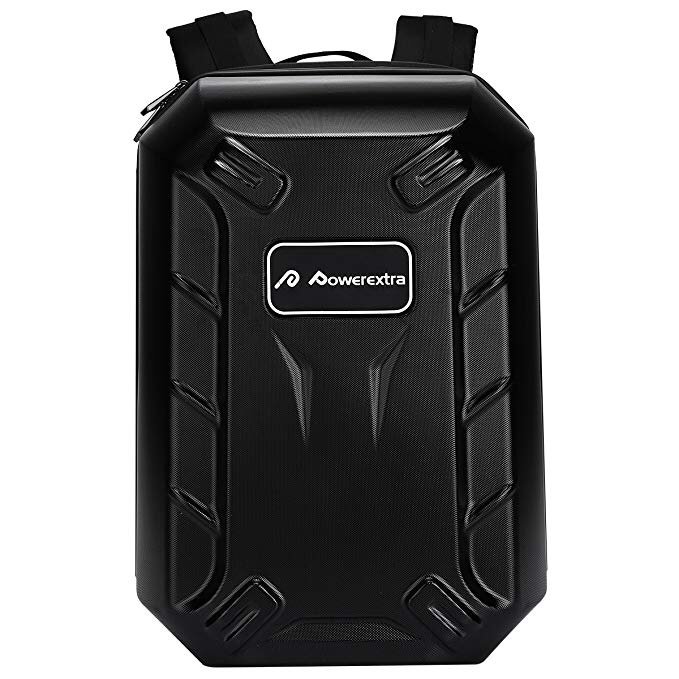 It's the best case for the money. Overall, the case itself is really nice. The foam material is a styrofoam material.
Lightweight, waterproof: best for travel
Hardshell case and double EVA protective
Elastic strap
Personally, I recommend Lowepro Quad guard Bpx2. It is the only backpack with spaces for two quads. It is made of a strong fabric that gives it a longer durability in comparison to the rest. It also got adjustable interior which offers a perfect workflow in the usage of padded, multi-level customizable system.
Good to Know
By adding an extra battery or a micro SD memory card as part of your accessories, you'll be more confident that you'll not easily miss the great time flying and capturing the best shots from the air. That's what these accessories and gear were designed for, making your DJI Mavic Air drone more powerful. More Reviews: