Top Best Bridge Cameras for Wildlife & Birding
Are you looking to go past point and shoot cameras? A bridge camera with viewfinder, which is cheaper, is the best alternative to a DSLR camera. In addition to affordability, a top rated bridge camera comes with great features. Most beginners will not feel the compromise of not having the DLSR camera. In this list, you'll find my selection of the best bridge cameras wildlife photography.
Best Fujifilm Cameras for Travel
A bridge camera is as great as the DSLR camera in term of performance and quality. The best bridge cameras for wildlife photo shooting is more or less the ray of hope for people who are attracted to the expensive DSLR camera. The design of these bridge camera are super impressive are they are lighter than DSLR versions.
So if you are looking to travel light, these cameras are a good one to take along for the journey, you would believe the beautiful shots you would be able to take with. What differentiates bridge cameras from DSLR cameras?
First and foremost, bridge cameras have smaller sensors than DSLRs, meaning that most can't match other models for picture quality. Secondly, the lens on bridge cameras is not detachable or removable, though this does not stop it from being able to handle a wide range of subjects when shooting.
Sadly you can't change it for a macro lens if you are looking to take close up shots. These best budget bridge cameras also have manual controls as well as auto modes so that you can freely get the best shots coupled with a very impressive zoom lens. It can effectively cover wide-angled shots and as well telephoto shots.
A List of Top Best Bridge Cameras for Wildlife & Birding
Sony Cyber-shot RX10 IV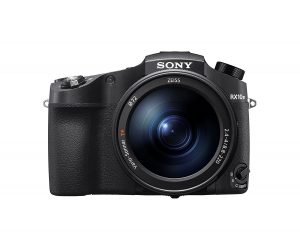 This bridge camera though moderately expensively, stands tall in a league of its own. The Sony Cyber-shot has 1-inch CMOS, 20.1 MP and gathers 24fps when using it's "continuous shooting" feature, it also delivers 4K movie picture quality as well as a 3-inch tilting touchscreen monitor. The Sony Cyber-shot is a good buy for an intermediate or expert user.
Pros
315 phase-detection AF points
24 Fps4 continuous shooting up to 249 Frames
Slow-motion movie HFR7
Great video with auto-focus
Cons
Wi-Fi feature not useful
Display: not so intuitive and easy to use
Panasonic Lumix FZ2000/FZ2500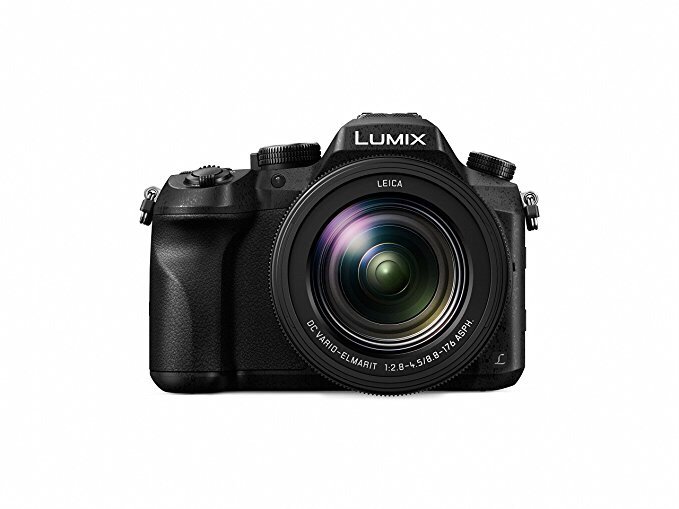 The Panasonic Lumix has a 1-inch sensor with a 20.1 megapixel, it also comes for a decent price on Amazon. It is a bridge camera that offers less zoom range for better and faster optics performance as well as good image quality. It supports 4K movie picture rendering.
Pros
0.74x large OLED Live View Finder
Built-in ND filter
Easy to use
Cons
Panasonic LumixFZ1000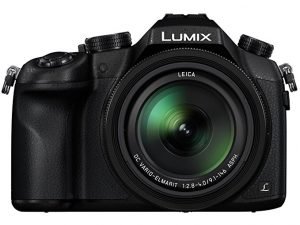 The Panasonic Lumix FZ1000 is also a budget bridge camera that is excellent for video recording because of its 4K recording feature. When doing continuous shooting the camera performs at 12 fps, also has a 3-inch monitor as well as a lens of 25 to 400mm, This bridge camera is a good fit for intermediate and expert users.
Pros
Large 1-inch 10.1-megapixel MOS Sensor
Splash proof/dust-proof rugged camera design with tight seals
Cons
No repair service
Not cheap
Sony Cyber-shot RX10 III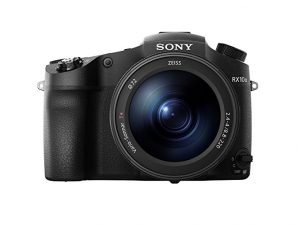 The Sony Cyber-shot RX10 III cut down on the use of advanced AF features as well as other performance features. The camera still gives you a lens specification of 24 to 600mm which has a good zoom quality and also good sensor. Although it sells for over $1K but it is worth a look and will do well for an intermediate or expert user.
Pros
Dust or moisture resistant magnesium-alloy body
Super slow-motion movie HFR
Cons
Canon PowerShot SX60 HS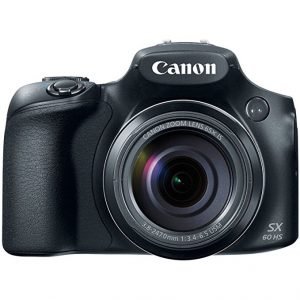 The Canon Powershot is a good fit for newbie photographers or users. It has no 4K recording feature. It also deliver 6.4 fps when using continuous shooting. But it makes up for this a wide lens of 21 to 1365mm.
Pros
16.1 megapixel 1/2.3-inch high-sensitivity CMOS sensor
Bright 3-inch vari-angle LCD plus an electronic viewfinder
Built-in Wi-Fi connectivity with NFC
Cons
16.1 megapixel 1/2.3-inch high-sensitivity CMOS sensor
Low light performance: average
Top 10 Best Gifts for Photographers & Filmmakers
Sony Cyber‑Shot RX10 IV with 0.03 Second Auto-Focus & 25x Optical Zoom
Need some reasons to buy this bridge camera for your bird photography? This camera can do just about everything. Not great in low light, the Sony camera performs well for sharpness and focus speed. When shooting outdoor with enough light, the photos will be super sharp. I highly recommend this camera because we love fast and accurate focusing speed and AF tracking for video.
World's Fastest AF acquisition speed of 0.03 sec
Optical image stabilization technology
In low light or at the ultra-telephoto end of the zoom range up to 600 mm315 phase-detection AF points covering Approx. 65% of the frame