The Best Video Tripods for Cinematographers
When choosing a video tripod, there are several important factors to consider to ensure that you get the best one for your needs. Here are some key features to look for:
Stability: A stable tripod is essential for capturing smooth and steady video footage. Look for a tripod that has sturdy legs and a strong center column to support the weight of your camera and any additional accessories.
Weight: While you want a tripod that is sturdy and stable, it is also important to consider the weight of the tripod. A lightweight tripod is easier to transport and can be more versatile for different shooting situations.
Height: Consider the maximum height of the tripod to ensure it can reach the height you need for your specific shooting requirements.
Head type: The tripod head is responsible for holding and adjusting the camera's position. There are different types of heads, including ball heads and pan-tilt heads. Choose a head that suits your shooting style and requirements.
Quick release system: A quick release system allows you to quickly and easily attach and detach your camera from the tripod, which can save you time and effort.
Durability: A good tripod should be durable and able to withstand wear and tear from regular use. Look for materials such as aluminum or carbon fiber that are lightweight and strong.
By considering these factors when choosing a video tripod, you can find one that meets your needs and helps you to capture stable and high-quality video footage. Research and compare the top-rated video tripods available on the market to ensure you make an informed decision.
Cinema Cameras for Filmmakers?
A List of Top 5 Best Video Tripods for Professional Videographers
Ikan 3 Stage Aluminum Video Tripod w/ GH08 Fluid Pan/Tilt Head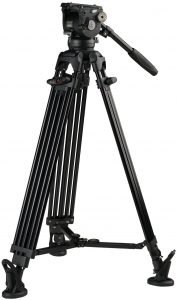 Got medium-heavy camera rigs? Then you should consider this video tripod from Ikan.
High-capacity 75mm tripod kit
GH08 head with light-up bubble-level
Max height of 67″, minimum height of 30″
Recommended maximum payload of 22 lb.Mono-lock GA752 legs
E-Image by Ikan GA752 2 Stage Aluminum Tripod 75mm Ball w/Mid-Level Spreader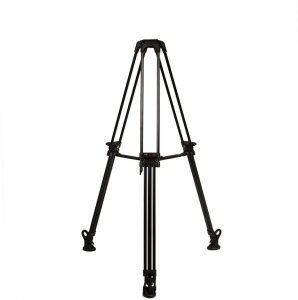 Designed for professional videographers and cinematographers, the E-Image tripod is the best value for the price. It's strong and sturdy for most of the jobs.
Optional Video Heads Available
Payload Range 88lbs 40kg
2 Stage Leg Design with Mono-Lock
3-legged carbonated fibres tripod Winston Equinox with a spherical head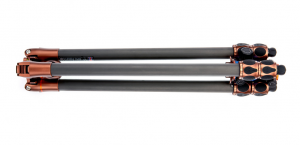 The leg loops have oval-shaped handles and are all the less difficult to use and modify. Another unusual feature of the leg locks is that they have an auxiliary frame for the latch that prevents them from carrying the locks to completely expel an area from the legs. The legs also have hostile turns to protect them from stretching and stretching.
Load capacity 40kg/ 88lb
Recommended for: landscape/ studio
Full size detachable monopod
Ultimate rigidity and stability
5 year global warranty
Induro CLT203 Classic Series 2 carbon fiber tripods with ball head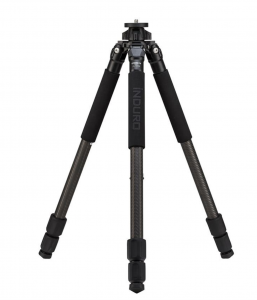 The Induro CLT203 tripod must consciously have a low intelligent plan. The legs of this tripod have legs that are equipped with foam cushions and have a carbon façade claim. The middle segment of the tripod is reversible when evacuating the load loop. It also has an extra short focus area to photograph the bottom edge. The legs of the tripod have latches that can be removed and swing the legs on three edges.
It comes with a leg box and a bag for tine devices
Air cushion head
FEISOL CT-3472LV Elite Carbon tripods
The legs have an opposite swing that keeps them upright when the locks are closed. The locks have a moderate structure with a soft rubber band that is anything but difficult to grasp. The tripod also accompanies a level focus area, which takes into account minor changes in height.
The inner part can be replaced and replaced with an included base, which allows placing the images directly on the aluminium suspension plate.
New Rapid anti-leg-rotation technology
Revolutionary Leveling Center Column
Interchangeable Standard Base Plate for further weight reduction
A load capacity of 12 kg (26.46 pounds)
Tripod Slik Pro 340DX – The genuine video tripod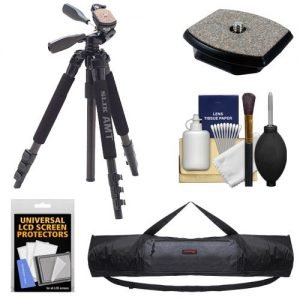 The Slik Pro 340DX tripod is a versatile tripod of the highest class. The tripod has 3 adjustable legs and a flexible focus segment. The tripod can be fully extended and can reach up to 56.7 inches. Your legs are in various positions. They have elastic legs with foam handles that facilitate their movement and transport.
The tripod also has a 3-way pan head with 2 containers and tilt handles. This takes into account the ease of use and quick download for assembly and disembarkation. The tripod weighs around 3.5 pounds. Finally, the tripod can take and handle cameras that weigh up to 6 pounds, which is double the weight of the tripod itself.
Manfrotto MK294C3-A0RC2 3 piece carbon tripod kit: the beset video tripod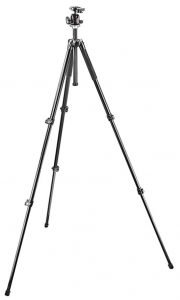 The tripod has a beautiful facade of jewel design, elastic ball feet and flexible protection against the wind. It also has a frame for attaching the screws to the edge of the leg, which can protect your hands safely against bruising once you have mounted the tripod. The tripod parts are made of a strong piece of metal in a CNC machining process. In addition, its metal parts are made of a little metal instead of the mould for better quality and durability.
Ball head features quick release system
Adjustable leg angles
Head is removable
Built in quick release system