Top Best 4K Monitors for Photo & Video Editing
When choosing a display monitor for photo editing, you should look into clear color. Touch screen display monitor with 4K is a great choice for most photographers. After days of tests, here's a list of the best 4K monitors for those who do heavy photo editing. What to look for before buying a top rated monitor for gaming, photo and video editing:
Ultrawide, calibrated monitor
Large size and 4K resolution
Affordable price
Rich features
Best Laptops for Travel Photographers
There is no doubt that the best 4K monitors makes it a better for most photographers and video editors. Flexibility and easy to use are essential. With advancement in display market, there are a lot of 4K monitors available. Choosing the right one for your photography needs can be a difficult task. Your choice will come down to elements like how much you want to spend, the size, and image quality.
A List of Top 10 Best 4K Monitors for Photo & Video Editing
Dell UltraSharp UP3216Q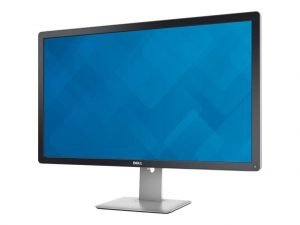 This monitor is a beautiful piece that gives you access to some great photo editing space. Compared to other monitors like the Dell UltraSharp 3218K, the price of the monitor is quite affordable. The big screen and high resolution is great for photo editing.
With a 31.5-inch screen, 10bits display
Professional Dell Ultrasharp calibration
The monitor even comes with a 3-year warranty
BenQ PD3200U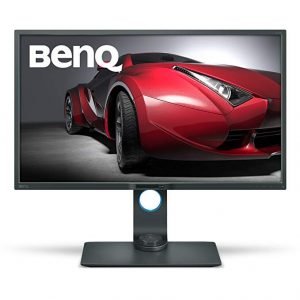 This monitor switches across PCs efficiently if you are working with multiple machines. The BenQ Pd3200U is a stunning monitor with the factory-calibrated color accuracy. Photo editors will  love the Rec. 709 adherence and the great 4ms response time, which is ideal for graphic editing.
32 inch screen
flicker free feature
Eizo ColorEdge CG318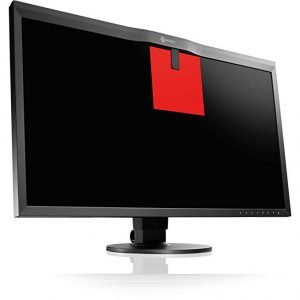 With its price tag, the high quality monitor features full RGB coverage. The monitor will give you some amazing images that are really a cut above the rest. Another brilliant monitor, the Eizo Coloredge has great color accuracy for professional photo editors.
Built-in calibration tool accurate colors
Eizo CG248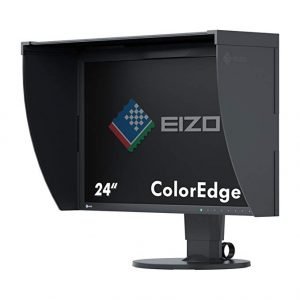 Although not as as top-notch as the ColorEdge CG248, this monitor is still exceptional. The monitor has 10 bits display, but you may have to go with another option if you are going for jaw dropping photographs. Overall, this is the best budget monitor for most photographers.
BenQ PhotoVue monitor (SW271)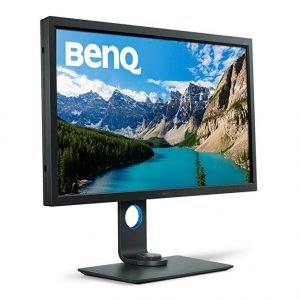 The Photovue monitor supports 100% of the sRGB color gamut and 99% of the Adobe RBG color gamut. The monitor has a wider display angle. You can plug in an external calibration tool using its USB-C port to sustain color output.
Samsung U28E590D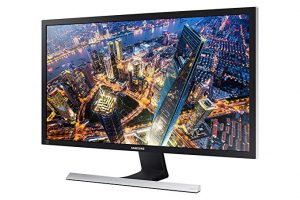 If you are into the finer modern things then this monitor is the real deal with its ability to support over 1bilion colors. This is the next generation technology.
Stellar images with the 8million pixels
28-inch monitor
Philips BDM4037UW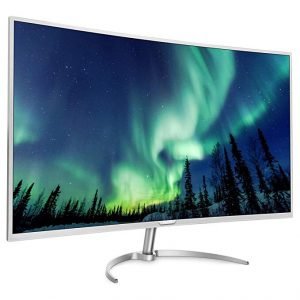 This curved offering from Phillips has amazing resolution which is a dream for every photo editor who wants to zoom in without blurriness.
Ultra-Wide Color Technology for responsiveness
Unaltered views up to a 178 angle
ASUS PA328Q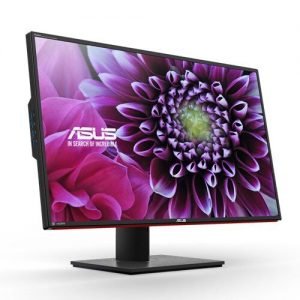 When you want something on a whole new level, this monitor will give you that as it comes with its own processor unit and dedicated RAM. As a result, you can expect to get an unparalleled efficient performance.
Color accuracy at 100% sRGB true color reproduction
An adherence to the standard of Rec. 709HD
ASUS PA329Q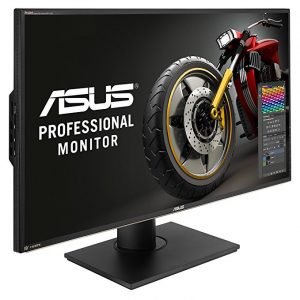 This monitor is one of the most expensive monitors. The output definitely justifies the price especially for professionals. The option of customizing color profiles is the best feature for photo editing.
32 inch monitor
99.5% sRGB true color accuracy
Flicker-free screen with blue light reduction
Philips BDM4350UC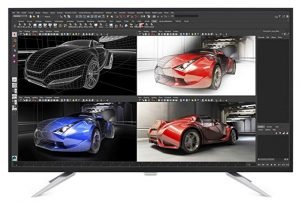 This monitor is massive and will make for some great photo editing. The monitor has a Multiview and a 178 viewing angle feature, and these two do not distort the color accuracy of the monitor.
Impressive 43-inch, 10-bit display
Related Lists:
A List of Top 10 Best 4K Touch Screen Monitors for Video Editing
Over the years, I've used a number of touch screen monitors for my photography work. Display technology is vital as we want the most accurate, reliable and easiest to use. You can find the touchscreen display on some expensive laptops. But having this touch screen display for your photo editing computer desk will enhance your photo editing experience even more. To help you find the top best touchscreen monitors this year, please go through my list.
Dell Interactive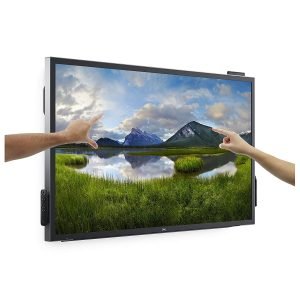 The 55″ Dell Interactive is the best 4K monitor for use in most studios or at home.
Better than expected 350-nit brilliance
Coordinates with the Optiplex smaller than usual pc
Asus VT168H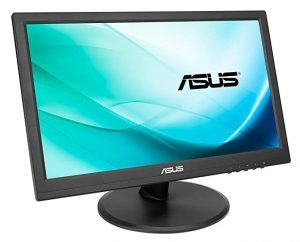 The Asus VT168H is an alternative that is awesome for business settings or recording studios. It works well for heaving photo editing work. Not too expensive.
Intended to limit eye exhaustion
Attaches to a 75-mm visa section
Max goals of just 1366 x 768
Planar PCT2235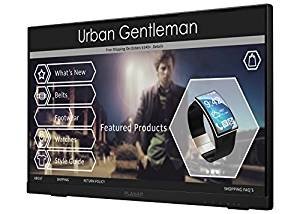 Depending on the same innovation, the two inch thick Planar PCT2235 is the slightest costly approach to add full HD contact abilities to your work area. As a result, it's light enough to move effectively from any place.
Ultra-smooth solidified glass
A consoling 3-year guarantee
Not the best picture quality
On-Lap 1503I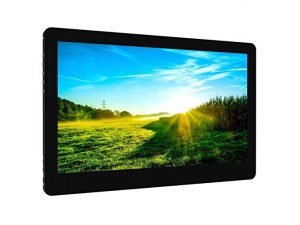 The On-Lap 1503I is an adaptable fringe, ready to incredibly extend your PC's valuable work space. Furthermore, it fills in as the ideal versatile media watcher. It uses a single USB-C port to get control and also transmit input information.
Weighs a little more than 2 pounds
The biggest convenient 1080p choice
The stand isn't particularly valuable
Dell S2240T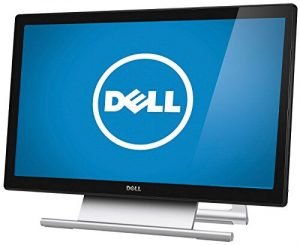 Offering the quality you'd expect from high definition display, the Dell S2240T will streamline your editing work. With plug and play capability, and add and a la mode outline that looks awesome nearby a home theater.
Vitality star consistent
Proficient fit and wrap up
Moderately moderate 25-ms reaction time
Gechic 1102I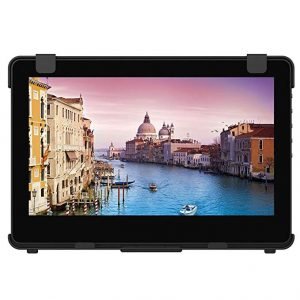 The Gechic 1102I conveys second screen flexibility to any Ultrabook without including excessively mass. It's solitary a large portion of an inch thick and measures a little 24 oz. Therefore, it's anything but painful to convey with you for watching motion pictures or TV from your telephone amid a long excursion.
Miniaturized scale and standard HDMI jacks
Full HD with 60hz revive rate
FFS board has rather low complexity
ViewSonic TD
What the ViewSonic TD needs in bling, it compensates for with reasonable hues and super high differentiation, the two rarities among the class. Besides, its additional wide review edge and level collapsing stand are ideal for playing or teaming up with companions.
Appealing thin bezel outline
Cost is on the low end.
Good just with windows
Gechic 1303I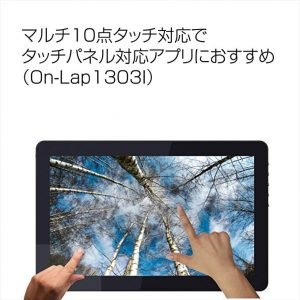 The Gechic 1303I's minimized shape factor places it at the crossing point of convenience and power. It helps with a reiteration of assignments that tablets and telephones can't deal with.
Works with most working frameworks
Master drivers accessible for miscreant work
Amazingly wide shading range
Dell P2418HT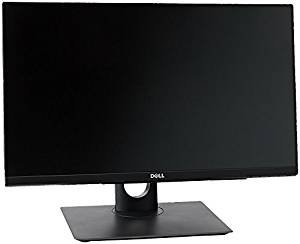 The Dell P2418HT will make your workday more advantageous and more beneficial. How? By decreasing blue light and anticipating eye strain, its responsiveness and matte screen wipes out glare and takes into consideration agreeable multi-hour utilize.
Won't get shrouded in fingerprints
Included programming helps to perform various tasks
Very moderate for good quality
Acer T272HUL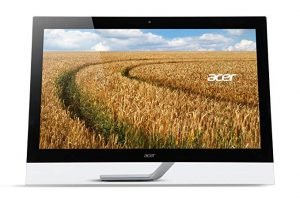 As the foremost model with a local 1440p goals, the Acer T272HUL is the ideal mix of usefulness and picture quality.
Perfect for computerized sound workstations
Perfect with VESA mounts
HDMI and Display-Port inputs
With a 178-degree seeing edge
Smooth 60-Hz revive rate