When choosing a monitor for photo editing, photographers should look into clear displays and best reproduction of color. If a touch screen display monitor is not your choice, the latest 4K monitors come with these key features. Our days of research and tests, here's a list of the best 4K monitors for photo editing.
Best Laptops for Travel Photographers
A List of Top 10 Best 4K Monitors for Photographers in 2018
1. Dell UltraSharp UP3216Q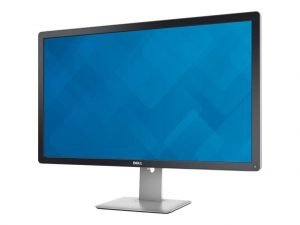 This monitor is a beautiful piece that gives you access to some great photo editing space. Compared to other monitors like the Dell UltraSharp 3218K, the price of the monitor is quite affordable. The big screen and high resolution is great for photo editing. It's for a great productivity tool, and the monitor even comes with a 3-year warranty.
With a 31.5-inch screen, 10bits display
Professional Dell Ultrasharp calibration
2. BenQ PD3200U

The BenQ Pd3200U is a stunning monitor with the factory-calibrated color accuracy. Photo editors will  love the Rec. 709 adherence and the great 4ms response time, which is ideal for graphic editing. This monitor switches across PCs efficiently if you are working with multiple machines.
32-inch screen
flicker-free feature
3. Eizo ColorEdge CG318


Another brilliant monitor, the Eizo Coloredge has great color accuracy for professional photo editors. With its price tag, the high quality monitor features full RGB coverage. The monitor will give you some amazing images that are really a cut above the rest.
Built-in calibration tool accurate colors
4. Eizo CG248


Although not as as top-notch as the ColorEdge CG248, this monitor is still exceptional. The monitor has 10 bits display, but you may have to go with another option if you are going for jaw-dropping images. Overall, this is the best budget monitor for most photographers.
5. BenQ PhotoVue monitor (SW271)


The Photovue monitor supports 100% of the sRGB color gamut and 99% of the Adobe RBG color gamut. The monitor has a wider display angle. You can plug in an external calibration tool using its USB-C port to sustain color output.
6. Samsung U28E590D


If you are into the finer modern things then this monitor is the real deal with its ability to support over 1bilion colors – this is some next generation technology.
Stellar images with the 8million pixels
28-inch monitor
7. Philips BDM4037UW


This curved offering from Phillips has amazing resolution which is a dream for every photo editor who wants to zoom in without blurriness.
Ultra-Wide Color Technology for responsiveness
unaltered views up to a 178 angle
8. ASUS PA328Q


When you want something on a whole new level, this monitor will give you that as it comes with its own processor unit and dedicated RAM for an unparalleled efficient performance.
Color accuracy at 100% sRGB true color reproduction
An adherence to the standard of Rec. 709HD
9. ASUS PA329Q


This monitor is one of the most expensive monitors. The output definitely justifies the price especially for professionals. The option of customizing color profiles is the best feature for photo editing.
32-inch monitor
99.5% sRGB true color accuracy
Flicker-free screen with blue light reduction
10. Philips BDM4350UC


This monitor is massive and will make for some great photo editing. The monitor has a Multiview and a 178 viewing angle feature, and these two do not distort the color accuracy of the monitor.
Impressive 43-inch, 10-bit display
Good to Know
With advancement in display market, there are a lot of 4K monitors available. Choosing the right one for your photography needs can be a difficult task. Your choice will come down to elements like how much you want to spend, the size, and the resolution and image quality. You may also look at how portable your monitor is, but overall, the list above provides you great options.
Related Reviews: