The Best Protective iPhone Cases
Protecting your all-glass iPhone is crucial to prevent scratches and unexpected damage. That's why getting the best protective case for your smartphone is a must-have accessory. After purchasing a new Apple iPhone, it's worth investing in some useful accessories, and a good protective case should be at the top of your list.
When searching for a top-rated iPhone case, there are several factors to consider. Firstly, it should be light, slim, tough, rugged, and durable. Secondly, it should have additional features such as card holders, waterproof protection, or extra power.
Investing in the best iPhone case provides an extra layer of protection against scratches and unintended damages. Although some people prefer thin cases, durability should be the top priority. A high-quality and durable case is a good investment for your new phone. It not only offers protection but also adds a stylish touch to your smartphone.
Best External Flashes for iPhone
A List of Most Protective iPhone Cases
Diaclara Designed for iPhone 12 Mini Case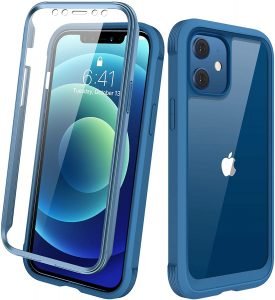 With 360 degree full body rugged protection, you can expect that your new, lovely iPhone 12 Mini will be safe and durable for many years.
Built-in screen protector
Supports wireless charging
ESR HD Clear Designed for iPhone SE 2020 Case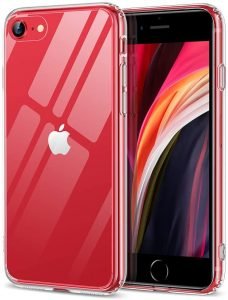 If you want the best protective case for your new iPhone SE (2021), you should get this one from ESR HD Clear.
Scratch resistant
Clear glass case
Slim and lightweight
Apple Silicone Case (for iPhone 11)

This case looks simply beautiful. It's made from silicone. The outside feels soft to the touch and develops a natural patina over time. Crafted by Apple engineers, the case is good fit for your iPhone.
Soft microfiber lining on the inside
Soft-touch finish of the silicone exterior
Totallee Thin iPhone Cases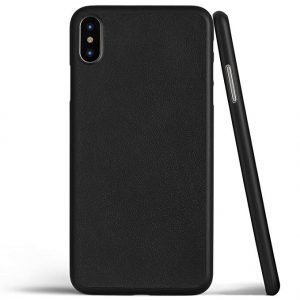 For most iPhone users who love slim case, this Totalle case is on top of the list. Super thin. Only 0.02 inches. No bulk. Made of leather at the back, the case can protect from scratches and light bumps. This iPhone case isn't just thin and light, but also well-made. This case offers the best value if you want an ultra slim leather iPhone case. There is leather-made on it, but it doesn't offers much protection for the camera or the front screen.
Spigen Thin Fit iPhone Case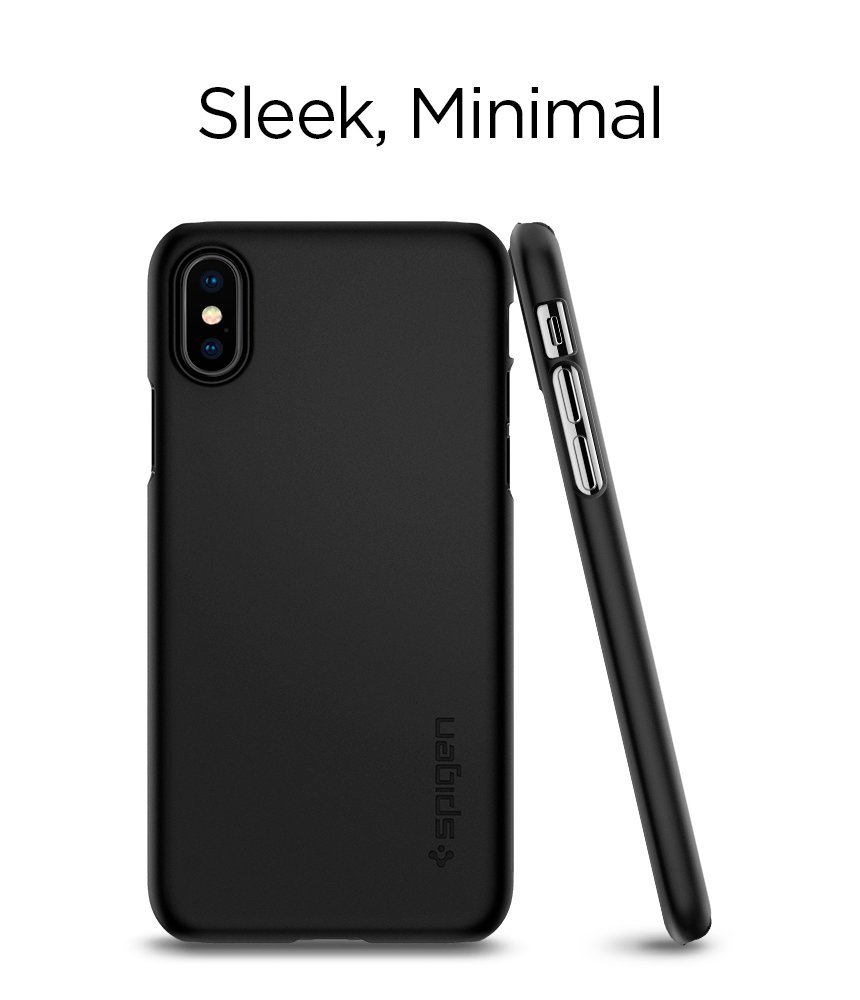 Lightweight and pocket-friendly, Spigen Thin Fit is one the best for most iPhone users. This case is designed specifically for the iPhone because of the size different from the previous model. The case fit perfectly with the iPhone. What I like about this Spigen Thin Fit iPhone Case:
Nice and so smooth
Super lightweight
Insert for metal plate
Really thin
Silk iPhone X Wallet Case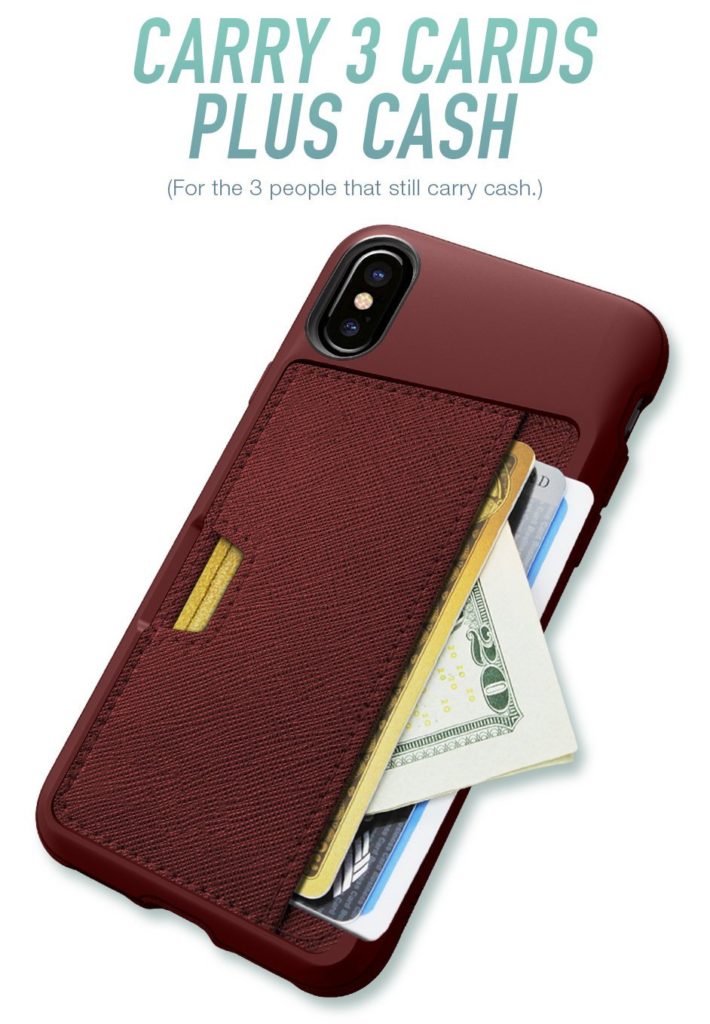 If you're looking for a good, extra protection for the iPhone X, this is a smartphone case for that. The Silk iPhone Wallet Case allows you to carry 3 cards plus cash. You can actually charge the iPhone through the case. This case is high quality and ready for your iPhone.
Speck Products CandyShell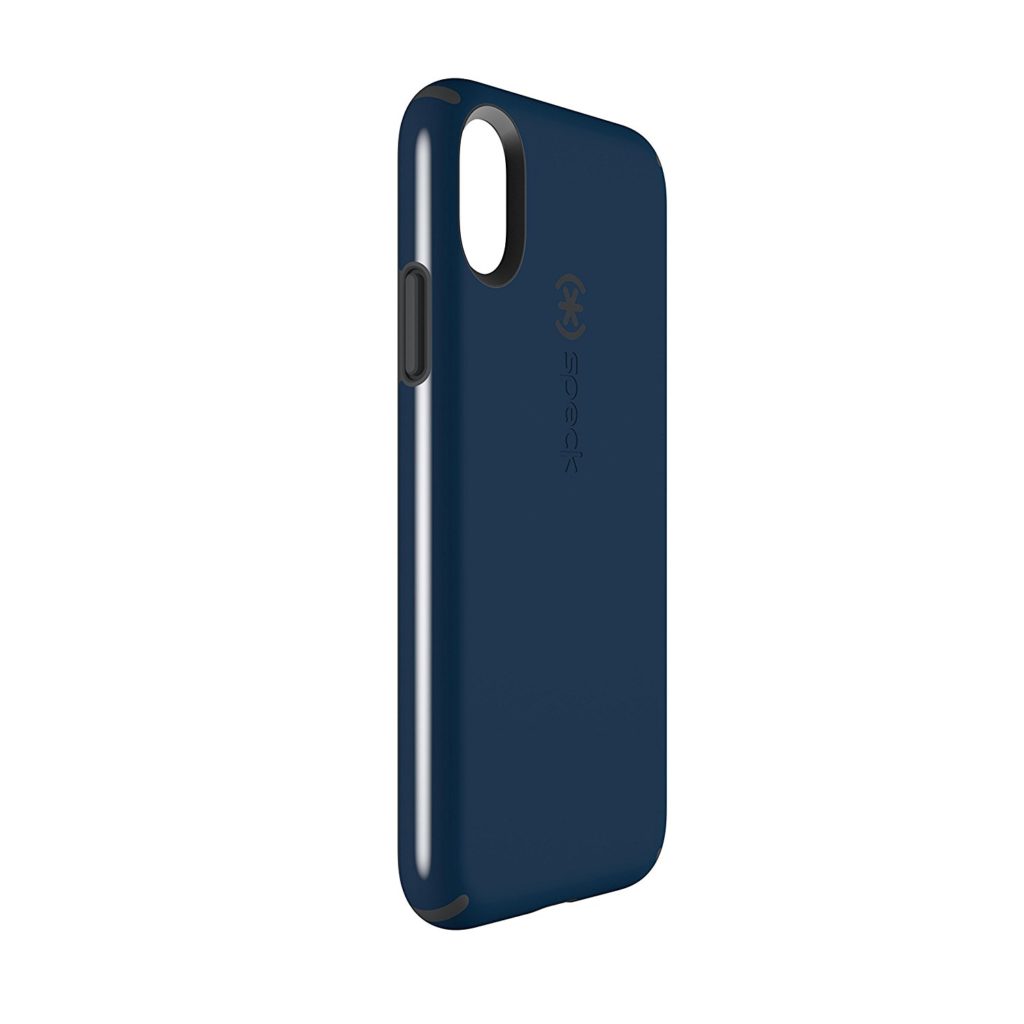 The case is made from soft acrylic liner that protects ports from drops without compromising sound or photo quality. What I like most about the Speck Products CandyShell is its sleek style and military-grade protection in one durable iPhone case.
OtterBox DEFENDER SERIES Case
Anyone that has small children or are hard on their phones this is the case to get. This case is not very thin, but it has solid inner shell and soft outer cover. If you can trade off the thinness with premium quality and ultimate protection, I'd recommend this OtterBox DEFENDER SERIES case.
SUPCASE iPhone X Case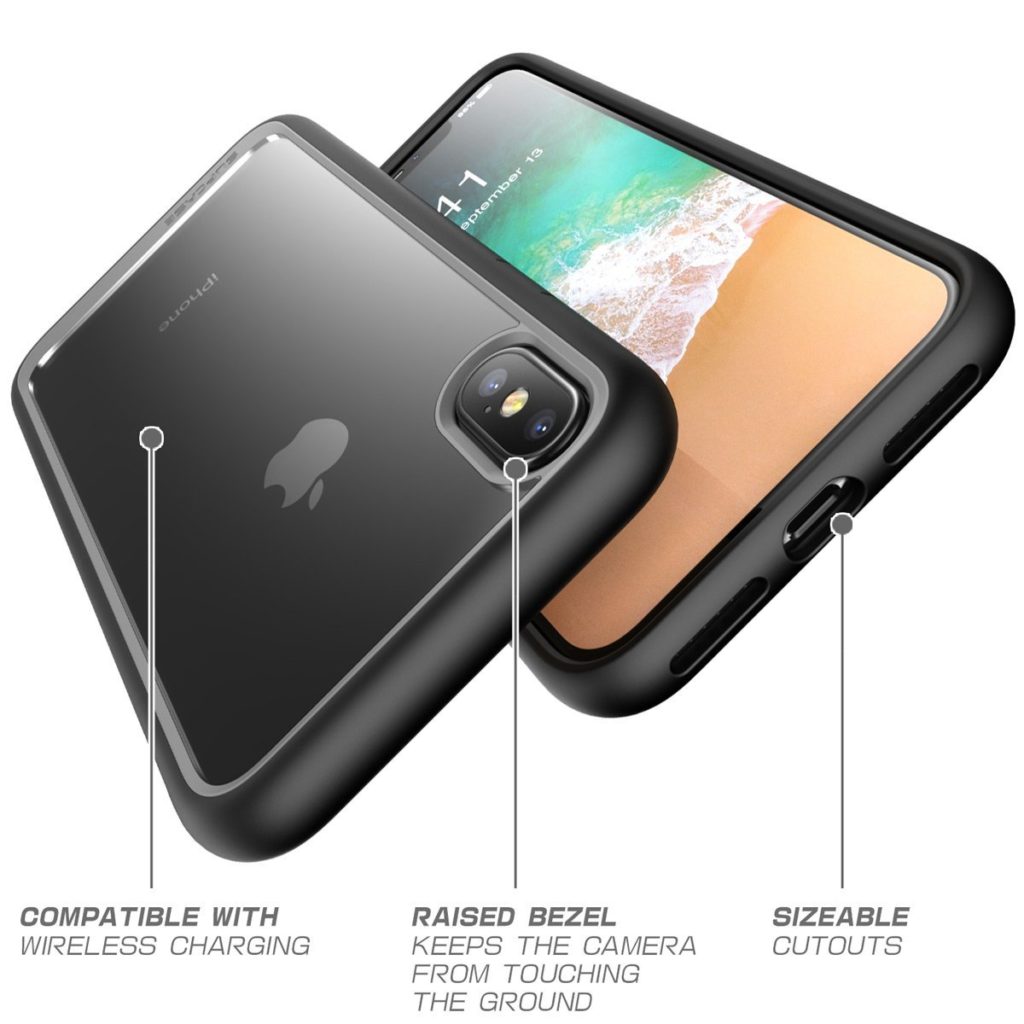 Not everyone wants a slim iPhone case. Slim, minimalist profile makes it easy to slip smartphone in and out of pockets and bags. Whether you're looking to outfit your smartphone or tablet, choose SUPCASE. We know you won't be disappointed.
Bellroy Leather iPhone Phone Case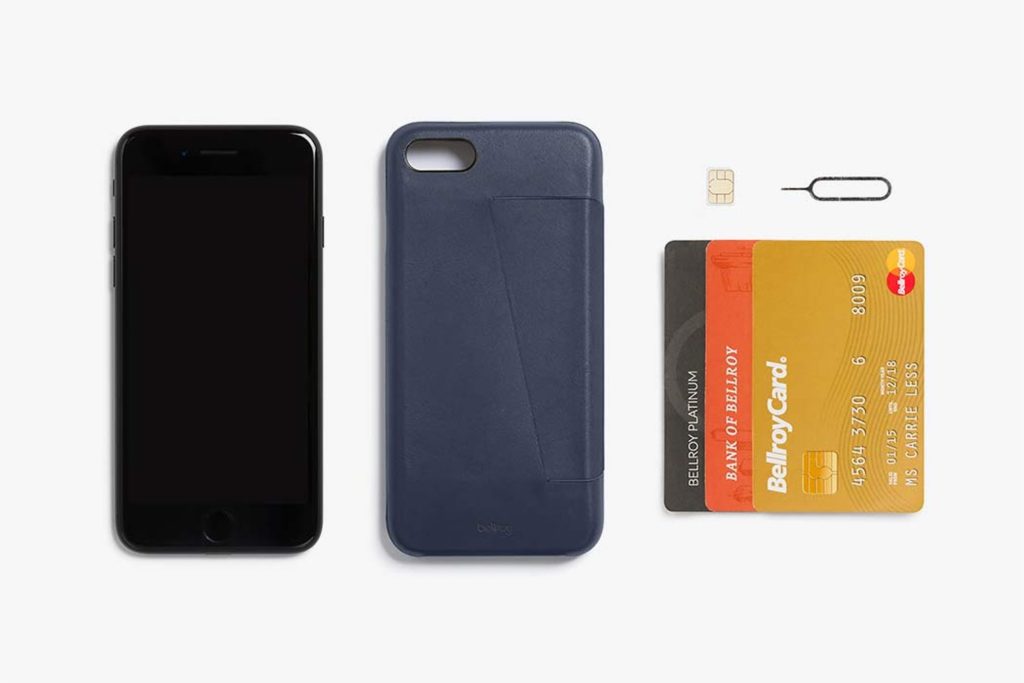 I really love the quality of this slim case, made from Thermoplastic Polyurethane, that offers good protection. The Bellroy leather for iPhone is a great cover with innovative card carrying slot. You can carry your key card there for access to work. The maximum is three cards, four cards caused them to jam inside. It's made for frequent travelers as there is a secure slot for your SIM. With up to 3-year warranty, the premium, stylish leather-made case from Bellroy case is also a great gift idea.
Vault Slim Wallet by Silk for iPhone
This ultra slim wallet case is simply the best if you want a durable full-frame protection for your new iPhone. This Vault Slim Wallet by Silk is cute and thin, and hold credit cards and IDs. Surprisingly, the bulk of the case does not feel awkward in the pocket. The buttons are covered and work well. The holes for the silent button, speakers, and lightning connector are just the right size and cover the rest of the edges of the phone. What's included is the premium scratch-resistant screen protector film. This price is definitely the best value.
Matone clear case for iPhone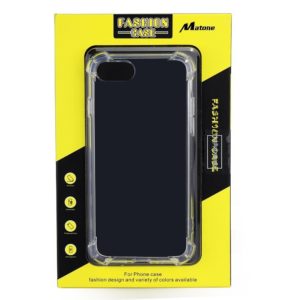 A soft TPU case with drop protection corners makes it a perfect, affordable case for the iPhone. This case fits perfectly. he case is crystal clear and protects the camera and has precise cutouts. It is slim, but the corner bumpers give it the feeling of durability. The corners not only add protection but help give it a more dimensional look rather than just flat. Good shock absorption. With this Matone case, you can expect to have your iPhone a longer life and cleaner look.
Mujjo Full Leather Case for Apple iPhone 11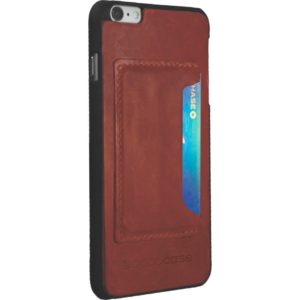 It's an ultra slim design case made of crack-proof flexible rubber. The shatterproof rubber tray helps secure device. The premium leather at the back with card pocket that holds up to 4 cards. There are other cases out there that let you carry credit cards, but none of them are as handsome as DODOcase Leather Card Case for iPhone Plus or nearly as slim. Case is well designed and is handsome as well. Having the ability to personalize it with monogram is a special touch.
Caudabe the Sheath for iPhone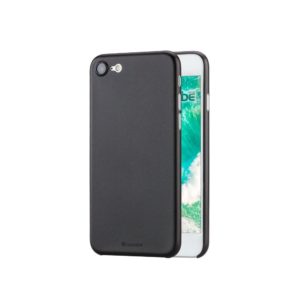 This is the probably the thinnest iPhone case 11 case you can buy. It's a well-made case from one of the most respected brand, Caudabe. It's made from a soft, matte texture that strikes the perfect balance between great feel and excellent grip. Some of the best things I like about the Sheath case for iPhone is that it comes with shock absorbing protection.
iPhone Leather Case – Cosmos Blue by Apple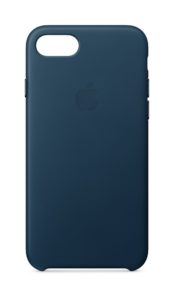 This official Apple-designed case fits very well over the curves of your iPhone. Made from specially tanned and finished European leather, this case looks beautiful. According to Apple official website, it also fits with the iPhone. Cosmos Blue is a nice color to have. The feel is smooth just like the other leather cases and it's started to wear nicely, improving the grip.